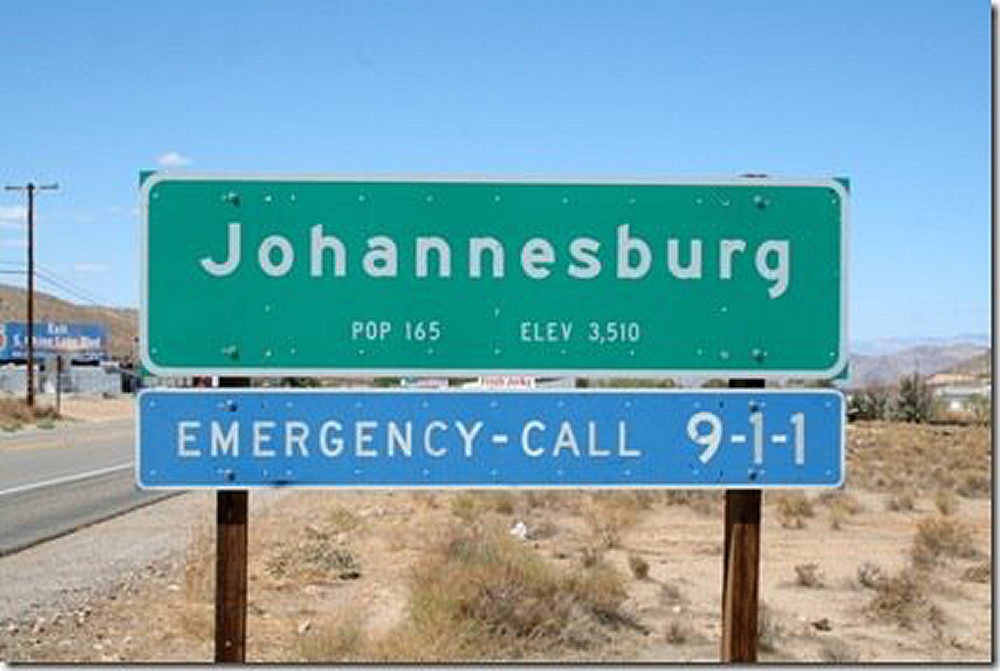 There is a name on the American website GhostTowns.com that looks very familiar: Randsburg, California. Not far away is – you guessed it – Johannesburg! There's also CapeTown…and over the Atlantic, in France, is a town called Durban.

Randsburg, California
The small town of Randsburg is nearly a ghost town today (although one reference puts the population at 69). It was founded by miners at the nearby Rand Mine, which began in 1895, with both locations bearing names from South Africa. During its operation, apparently lots of legal battles were fought over the mine, which eventually delivered some $25-million in bullion.
Johannesburg, California
Not far away is Johannesburg, California, which was created to serve the Rand Mine and named by miners who had worked in South Africa.
The population in 2010 was almost 180. Johannesburg was once home to the terminus of the Randsburg Railway, a 28-mile branch line that came from Kramer Junction.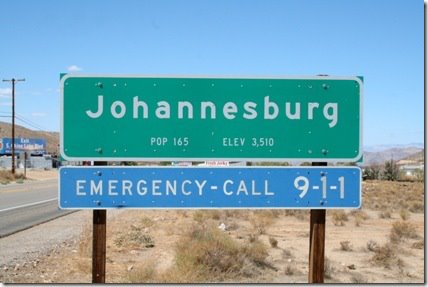 For 35 years from 1898 the train served the mines and carried passengers, but was closed during the Great Depression.  During the first half of the 20th Century, the Rand Mining District was the principal gold-producing region of California.
In 1919, the Rand Silver Mine was discovered east of town on Red Mountain, producing more silver than any mine in California.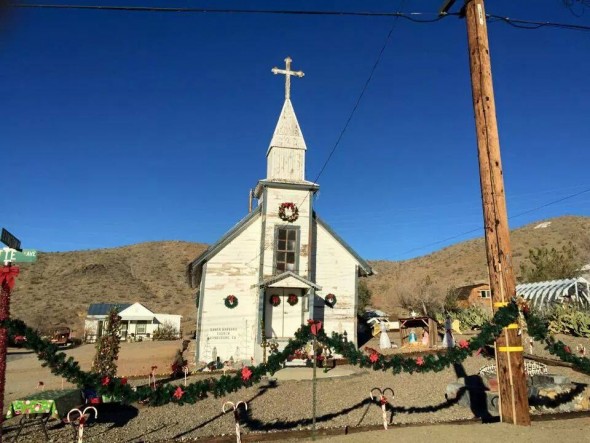 The church in Johannesburg (see above) might give the town away as not being in South Africa, but the Karoo-type scrub and koppies look almost identical.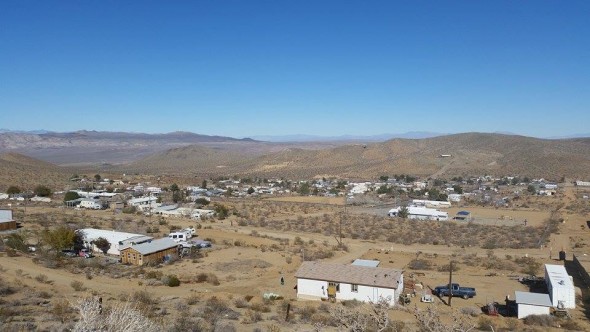 Capetown, California
Capetown – not Cape Town – in California is another story.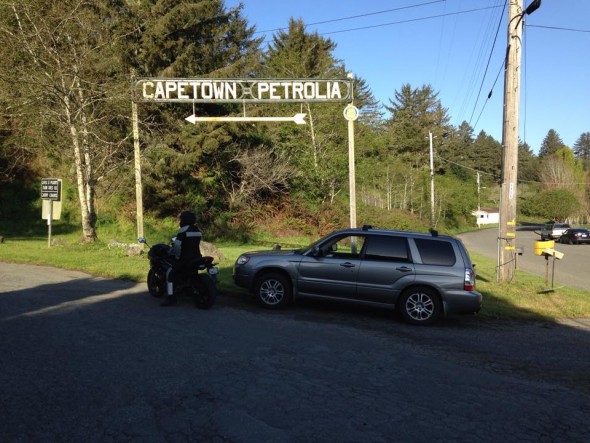 The same way the mining towns are located in a desiccated area not far from the Mojave Desert, Capetown is in Humboldt County, wine country north of San Francisco.
It's tiny, used to have only a post office, and has a Mediterranean climate. It is said to be the westernmost settlement in California. The first oil well in California was drilled at the nearby town of Petrolia.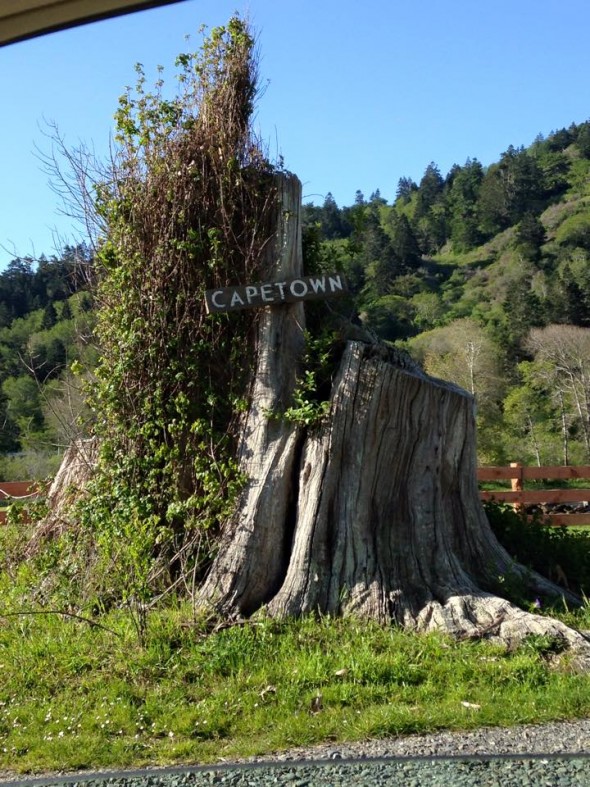 Durban, France
Meanwhile, also in wine country, but nearer to the actual Mediterranean, is an old town in France called Durban.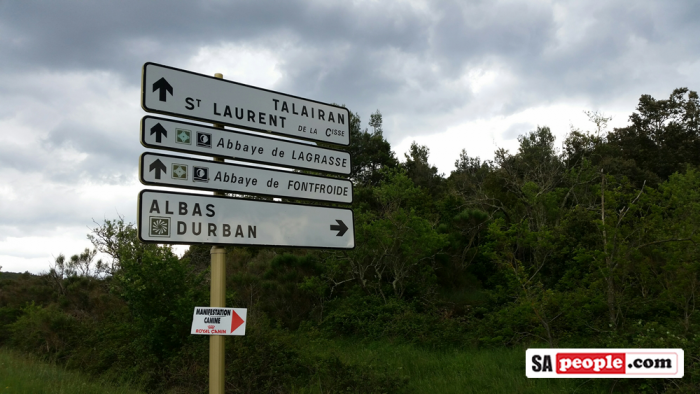 Located in the Corbières, one of the wildest areas of France with mountainous countryside, Durban has no links to South Africa. In fact it was named centuries before KwaZulu-Natal's popular seaside destination.
The town, in the Aude department of south western France, is dominated by the Château de Durban which was built on Roman remains in the 11th century for the Lords of Durban. The castle remained in the powerful Durban family until 1787 when the last direct descendant died without heirs. In recent years it has been used as a source of stone and today not much remains, but it has been listed as a historical monument.
Durban-Corbières, with a population of under 700, is in a picturesque region of France, popular with cyclists and near to the Pyrenees mountains…if ever you should feel like visiting.