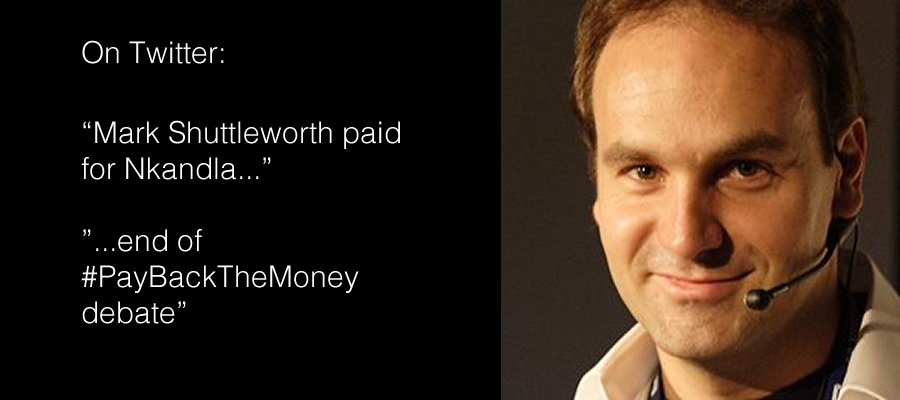 After celebrating a landmark victory against the Reserve Bank last year and pledging the millions he won to help other South Africans who can't afford their own constitutional court cases, South African billionaire expat Mark Shuttleworth has today lost that legal battle.
And since the figure that he paid the Reserve Bank was R250-million, just R4-million more than what controversial upgrades to President Jacob Zuma's personal Nkandla homestead have cost, South African tweeters have taken to social media to "thank" Shuttleworth for single handedly covering Nkandla costs. "Thanks bro" said many.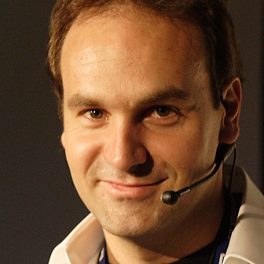 Last year the South African Supreme Court of Appeal had found in favour of the 41-year-old entrepreneur and ordered the Reserve Bank to pay back R250-million, an exit charge that had been imposed on capital exported out of South Africa by Shuttleworth (approximately R2.5-billion).
Today the Constitutional Court declared that the 10 % exit charge had been lawful. That it was not an invalid tax to increase revenues but a lawful levy.
At the time of his victory last year, Shuttleworth – who now lives on the Isle of Man – had said this case held a "very strong personal element for me, because it is exchange controls which make it impossible for me to pursue the work I am most interested in from within South Africa and which thus forced me to emigrate years ago.
"I pursue this case in the hope that the next generation of South Africans who want to build small but global operations will be able to do so without leaving the country. In our modern, connected world, and our modern connected country, that is the right outcome for all South Africans."
The 10 % exit charge on capital exceeding R750,000, was imposed from 2003 by the Minister of Finance, as a condition to the export of that capital. At the time this saw a relaxing of exchange controls to allow emigrants to export blocked assets, subject to specified conditions.
Shuttleworth is the founder of Ubuntu, a popular free operating system for desktops and servers, and leads product design at Canonical.
He originally made his fortune after founding Thawte (in his garage) while studying finance and IT at the University of Cape Town. The company, which specialised in digital certificates and cryptography, was acquired in 1999 by VeriSign.
Of his many achievements, Shuttleworth is probably best known for being the first citizen from Africa to travel in space – in 2002 he flew as a cosmonaut to the International Space Station.
At the time of his appeal last year Shuttleworth said: "It is more expensive to work across South African borders than almost anywhere else on Earth, purely because the framework of exchange controls creates a cartel of banks authorized to act as the agents of the Reserve Bank in currency matters.
"We all pay a very high price for that cartel, and derive no real benefit in currency stability or security for that cost.
"Banks profit from exchange controls, but our economy is stifled, and the most vulnerable suffer most of all. Everything you buy is more expensive, South Africans are less globally competitive, and cross-border labourers, already vulnerable, pay the highest price of all – a shame we should work to address."
Some tweeters have called for today's outcome to end the Nkandla #PayBackTheMoney debate…and called for the country to now focus on "real issues like unemployment".
Others are using it to perk up their day with tweets like "if you are having a bad day, just remember that Mark Shuttleworth lost R250-million". Although actually, it's ordinary South Africans who lost these millions since Shuttleworth was going to donate it to them.
See more – Mark Shuttleworth pledges millions to help other South Africans in constitutional court cases.