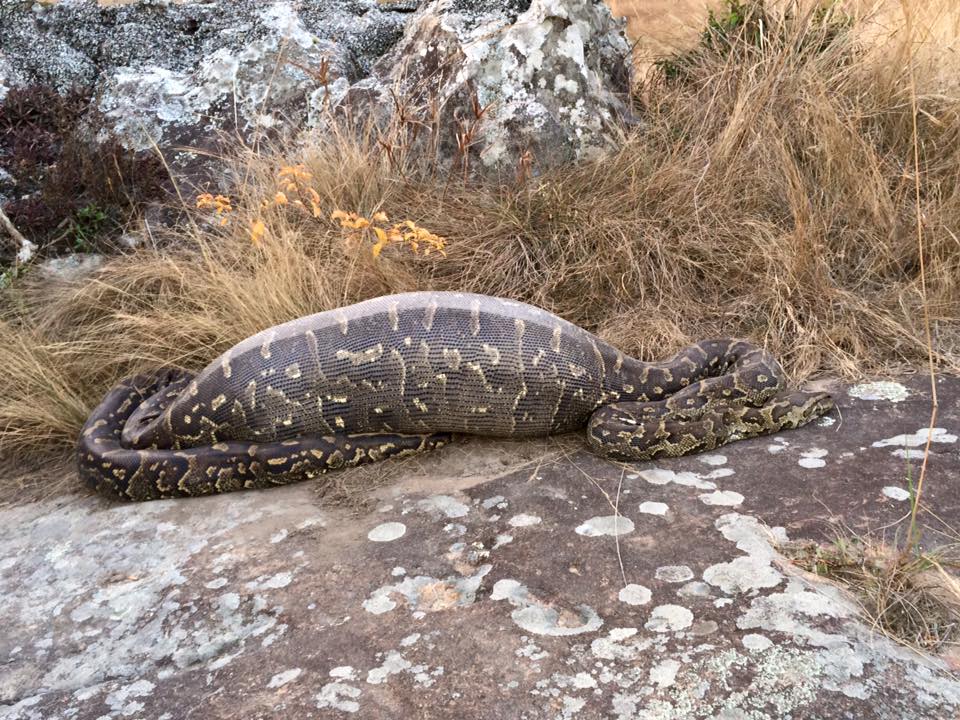 The photos of an unfortunate African Rock Python, and its equally unfortunate meal – a porcupine – are making news around the world with headings like 'Python comes to prickly end' and 'Snake bites off more than he can chew'.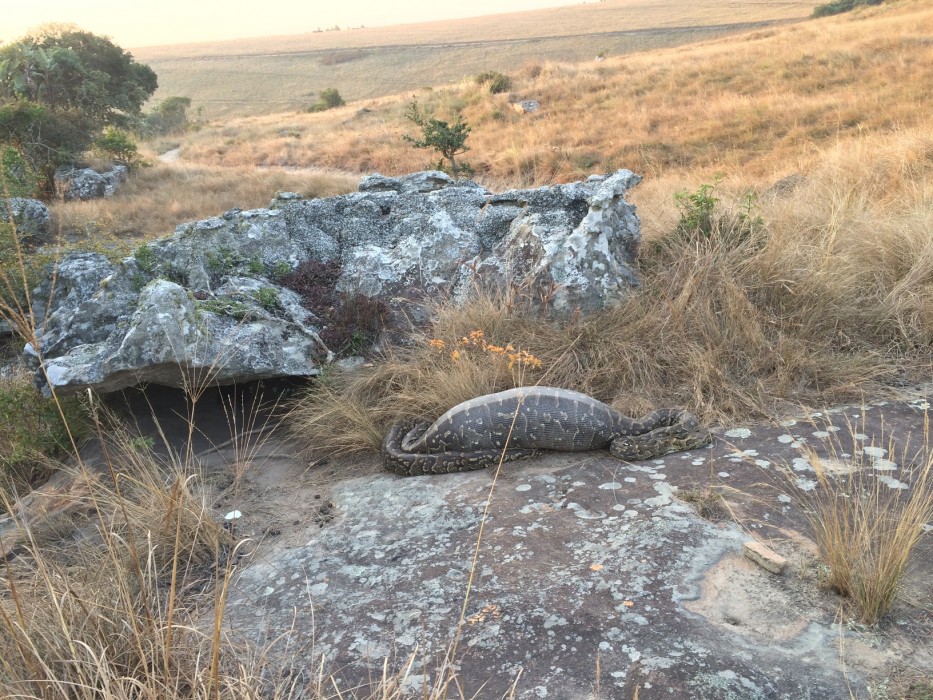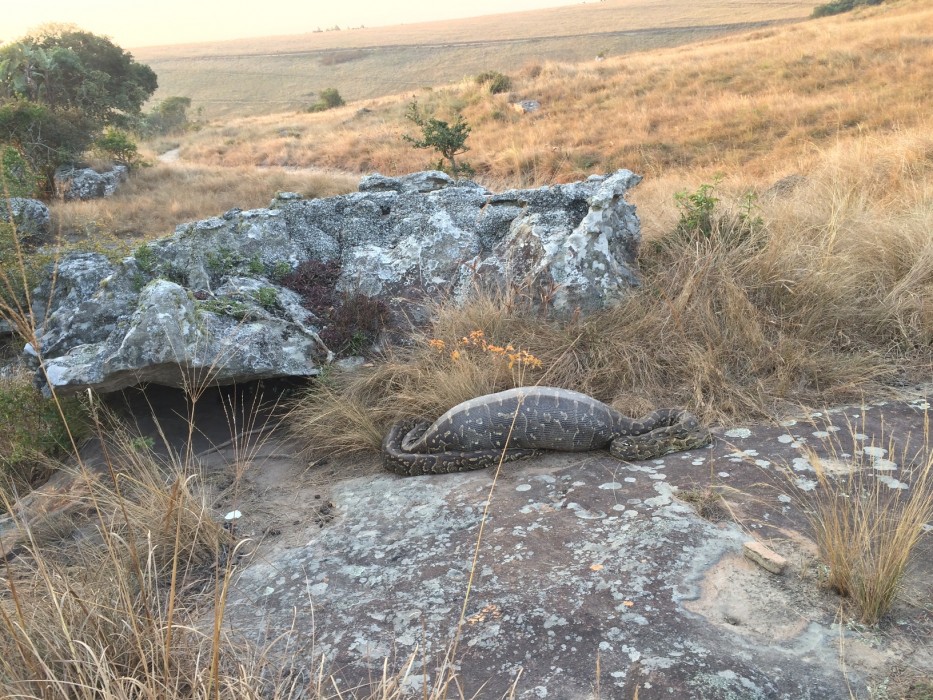 The story of the python and the porcupine began on Sunday 14 June 2015 when one of the guest's visiting Lake Eland Game Reserve in KwaZulu-Natal was mountain biking on a track and came across the python that must have eaten recently.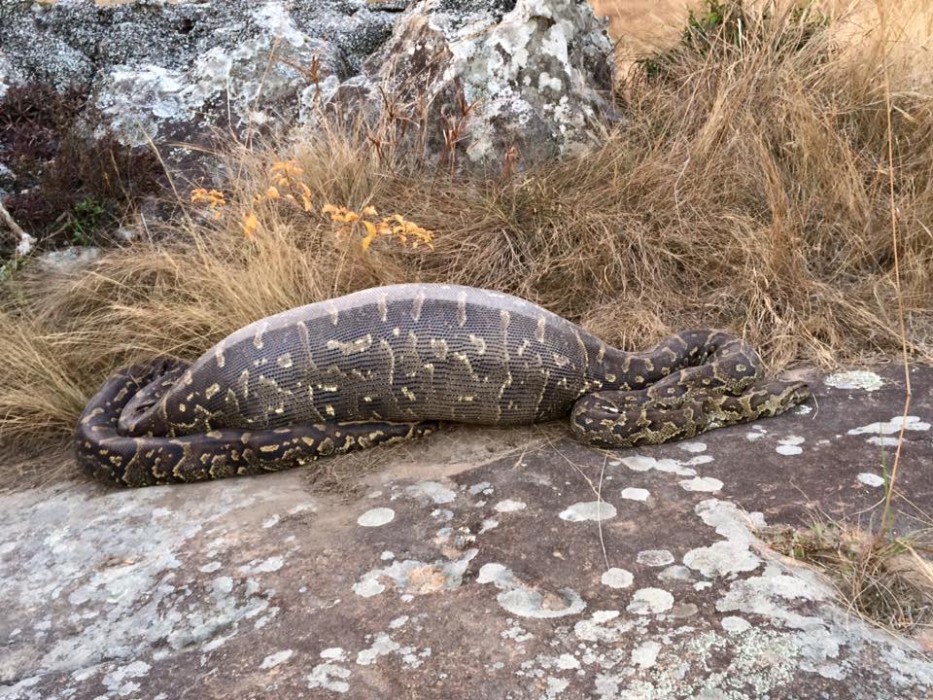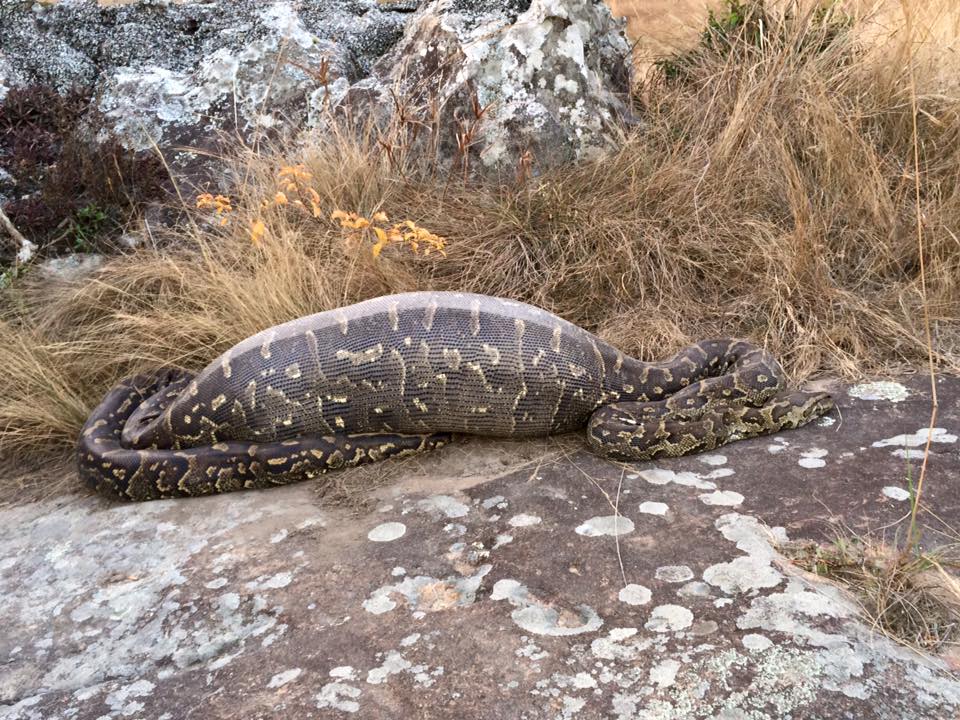 "The photos created a sensation and many guests came visiting to see the snake," Jennifer Fuller, General Manager of Lake Eland Game Reserve, told SAPeople.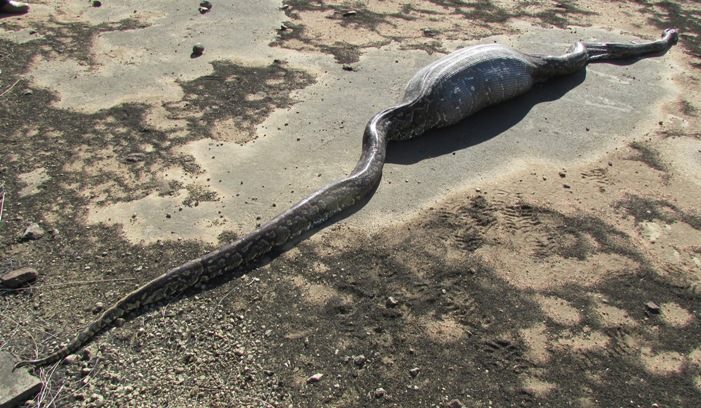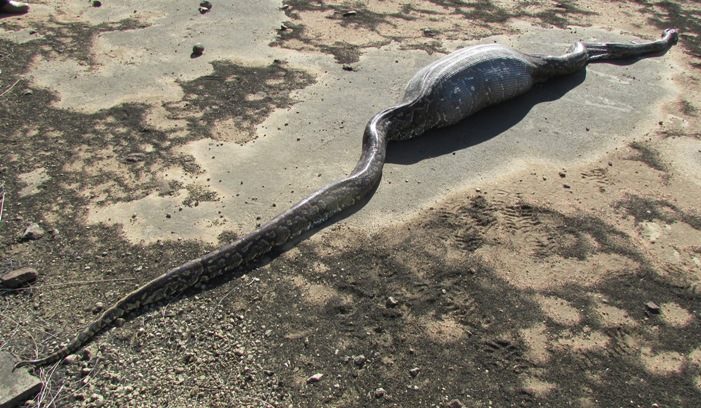 On Saturday morning, 20 June, the snake was found dead in very much the same space.
"An autopsy was done to find a 13.8kg porcupine inside the python which itself was 3.9m. The real cause of death is unknown as it is not unusual for pythons to eat porcupines," says Jennifer.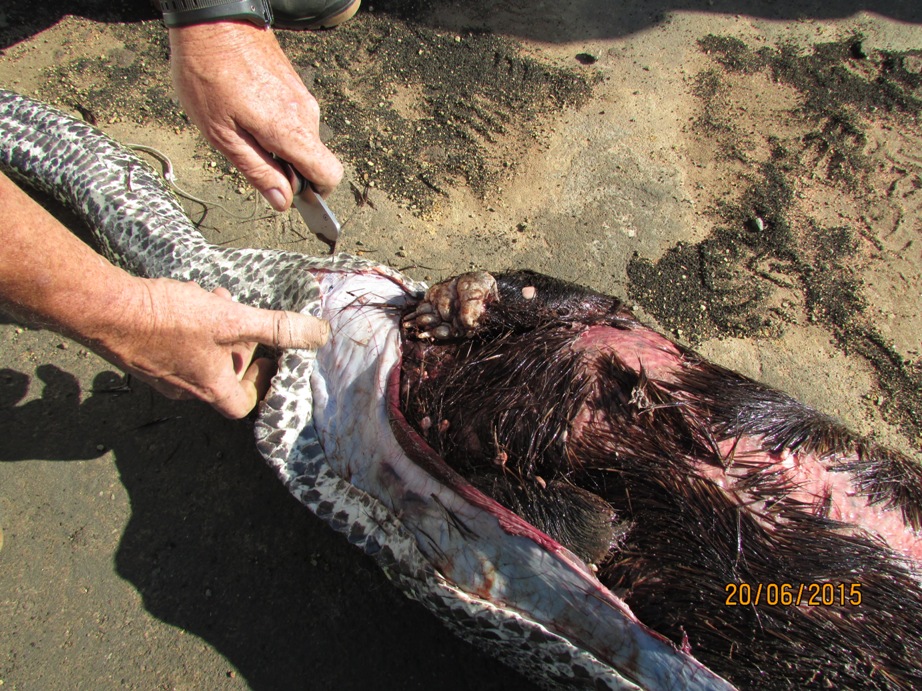 However with all the human interaction, she says "this could have caused stress, and pythons would then regurgitate the 'meal' up, and with it being a porcupine it may not have been able to do so with all the quills causing a problem."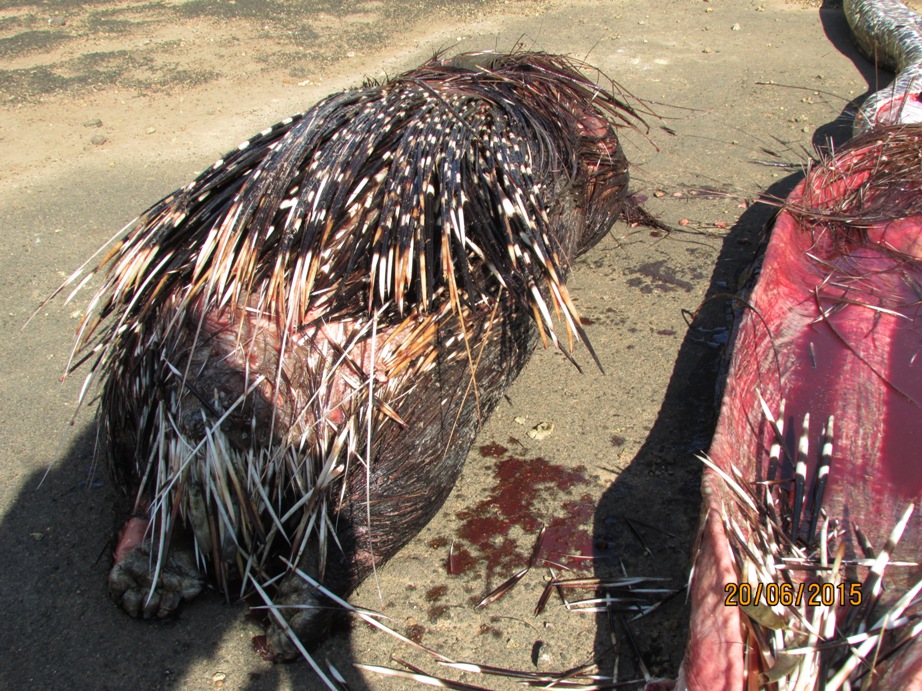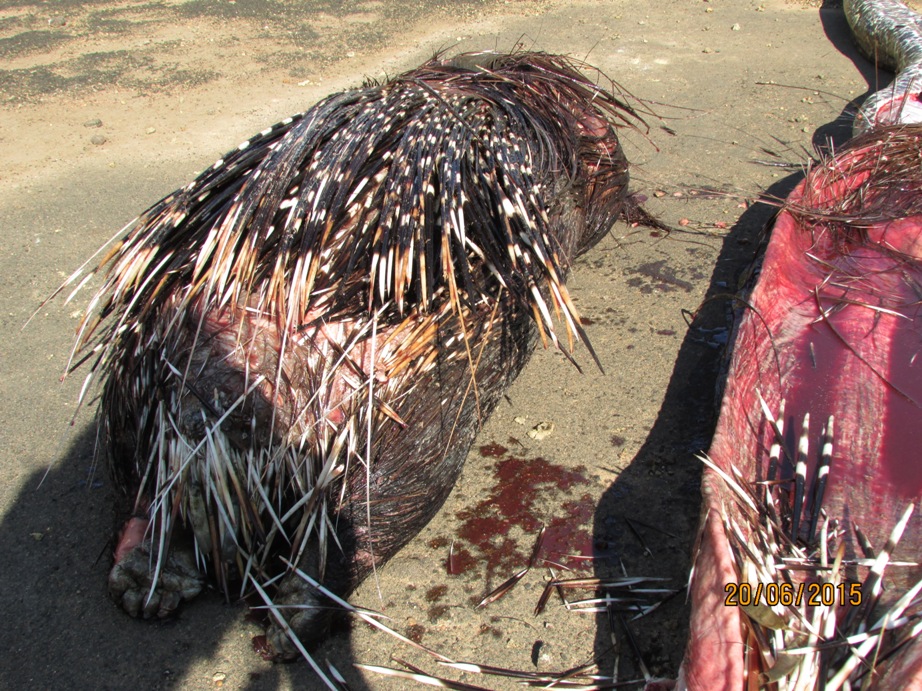 It's likely however that the snake would have died anyway, according to Universal Reptiles, a company that safely removes unwanted reptiles from homes and businesses – "The porcupine was too large a meal for the snake to digest with the cold winter temperatures. That meal would've been rotting quicker than it was being digested."
Whatever the reason, it was a sad ending for both.
According to Jennifer pythons are found in this area of South Africa "but it is exciting to see one in this condition. Many years back the owner of the Lake Eland Game Reserve, Eric Dunstone, witnessed a python eating a Oribi buck also on the reserve."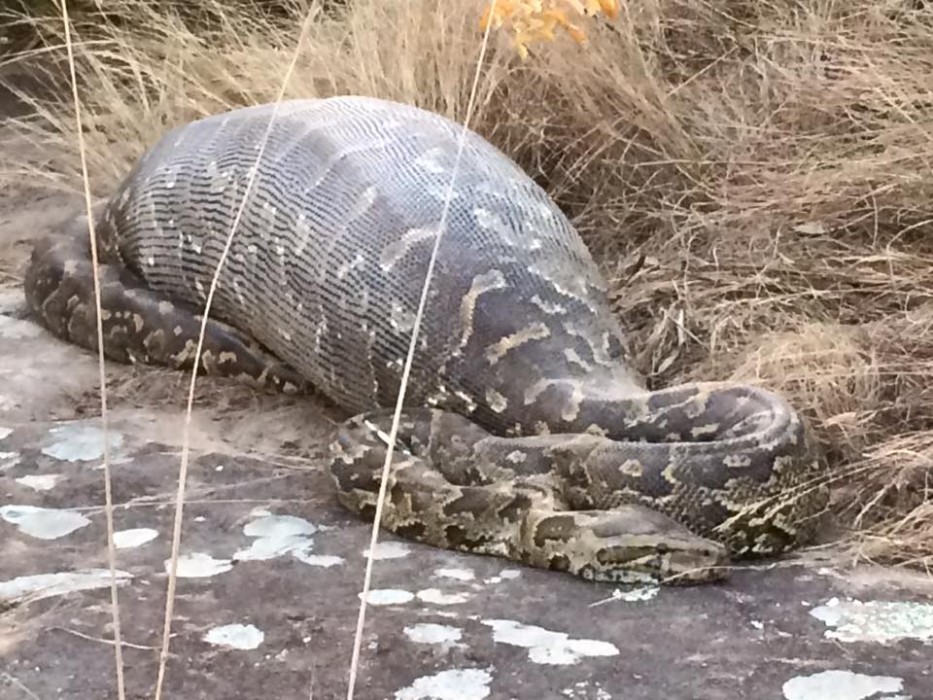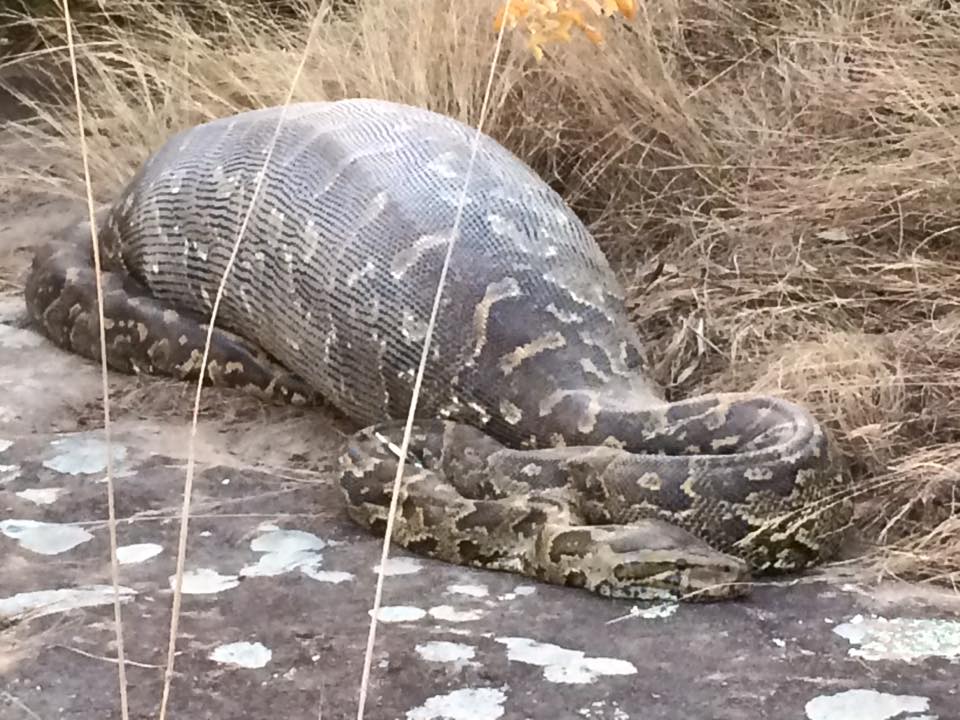 The skin of the python has been kept. It will take weeks to dry out but once done it will be on display at Lake Eland Shop.