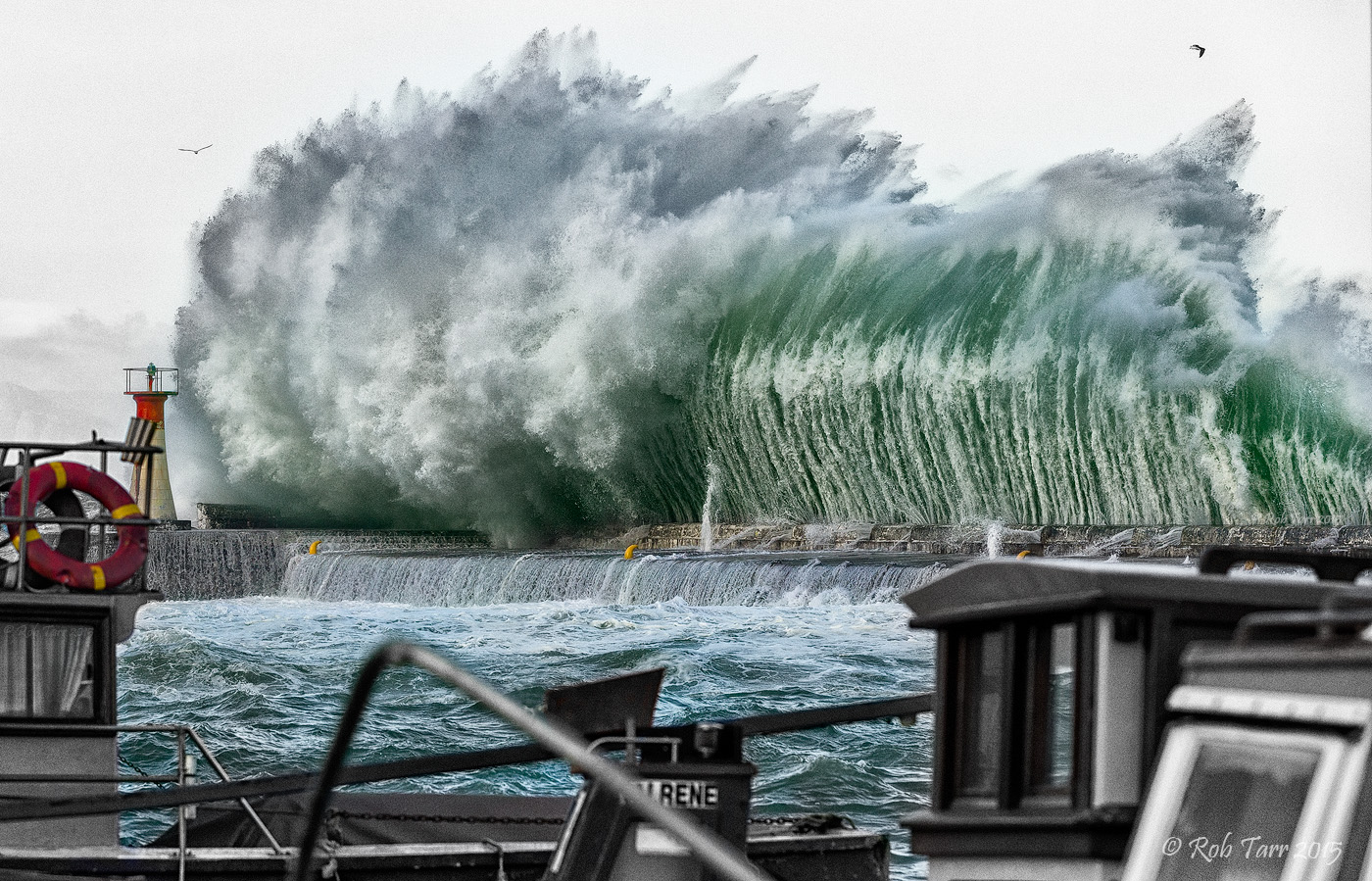 Rob Tarr is a Cape Town resident living in the southern peninsula area of Glencairn. A marine biologist with a passion for photography, his favourite photographic subjects are, understandably, marine based – whether they be seabirds, shorelines, fishermen or waves.
So, when weather forecasters predicted huge swells for 3 June this year, Rob made sure to visit one of his favourite photo destinations, Kalk Bay harbour.
In the right conditions, this little harbour can produce spectacular waves! And this time it did!
"A common feature of all these images is the striking texture on the face of the waves, caused by the ridges of the harbour wall," says Rob. Another enjoyable aspect of these images are all the water jets squirting out through cracks in the wall – caused by the enormous pressure that must be generated by this wave.
"Completed in 1919, the Kalk Bay harbour wall has done great service!"
Here Rob tells us a little more about each photo…
Green boat and wave

I chose to get a rather more up close and personal view of the breaking wave, and wanted at the same time to show some detail of the poor beleaguered fishing boats sheltering behind the harbour wall. This image shows the well-known Kalk Bay vessel, Sulaiman, right in the firing line of the wave.
Yet, despite the appearance in this image, the boat was not in any immediate danger, because the waves crash down onto the pier, and then washes off into the harbour.
Wave and seagull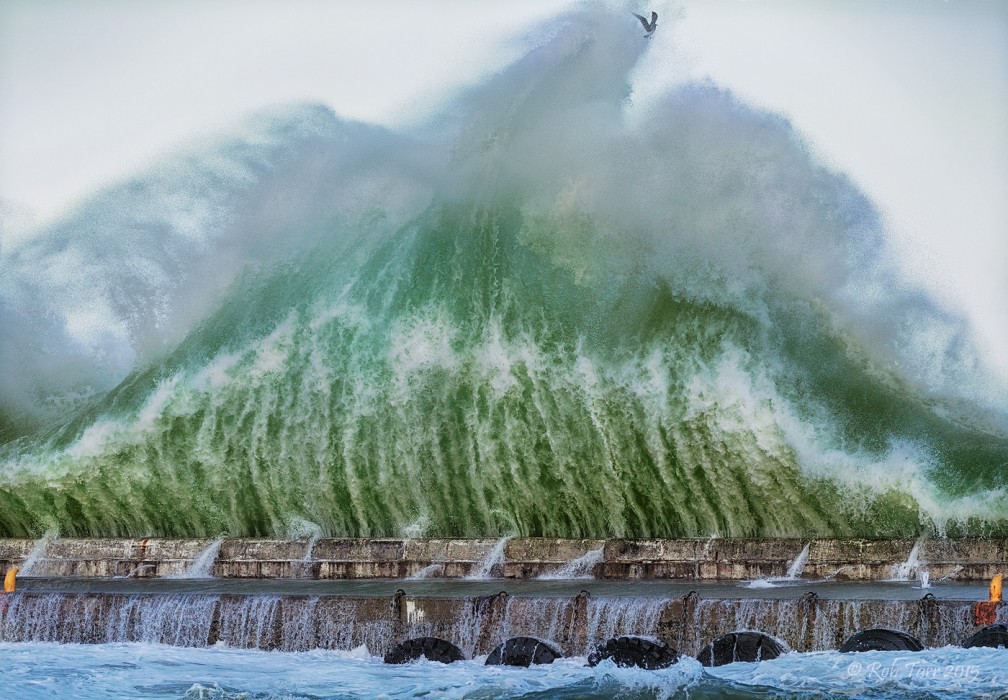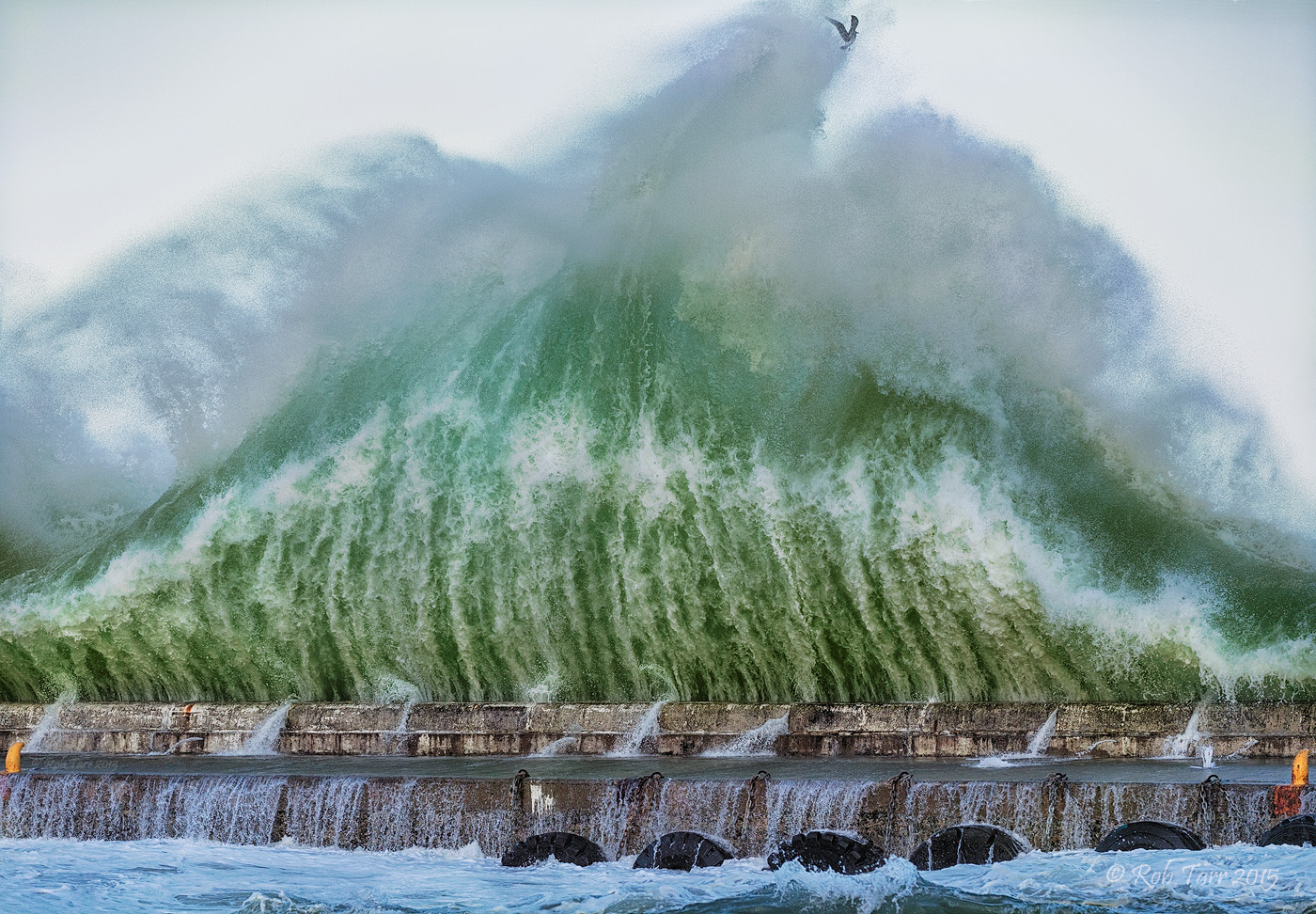 Luck can, and does, sometimes play a big part in photography. At first glance this image is all about the huge wave surging up the harbour wall… but for me, it is the seagull that makes the difference!
If you look closely, you can see that the bird has actually been caught by the tip of the wave-spray: one leg is extended, and the whole body position shows that it has been caught unawares. You can't blame it – that wave crest is probably around 15 metres above the wall! 🙂
Others have seen the crest of the wave to be in the shape of a bird rising up out of the foam 😉
Harbour wall protection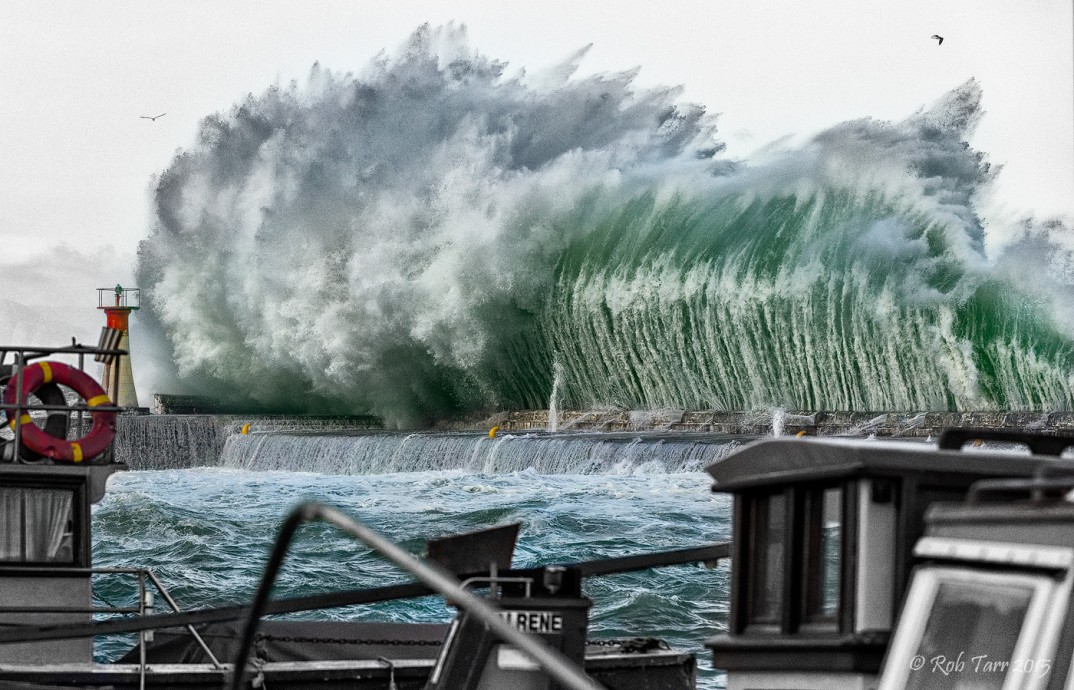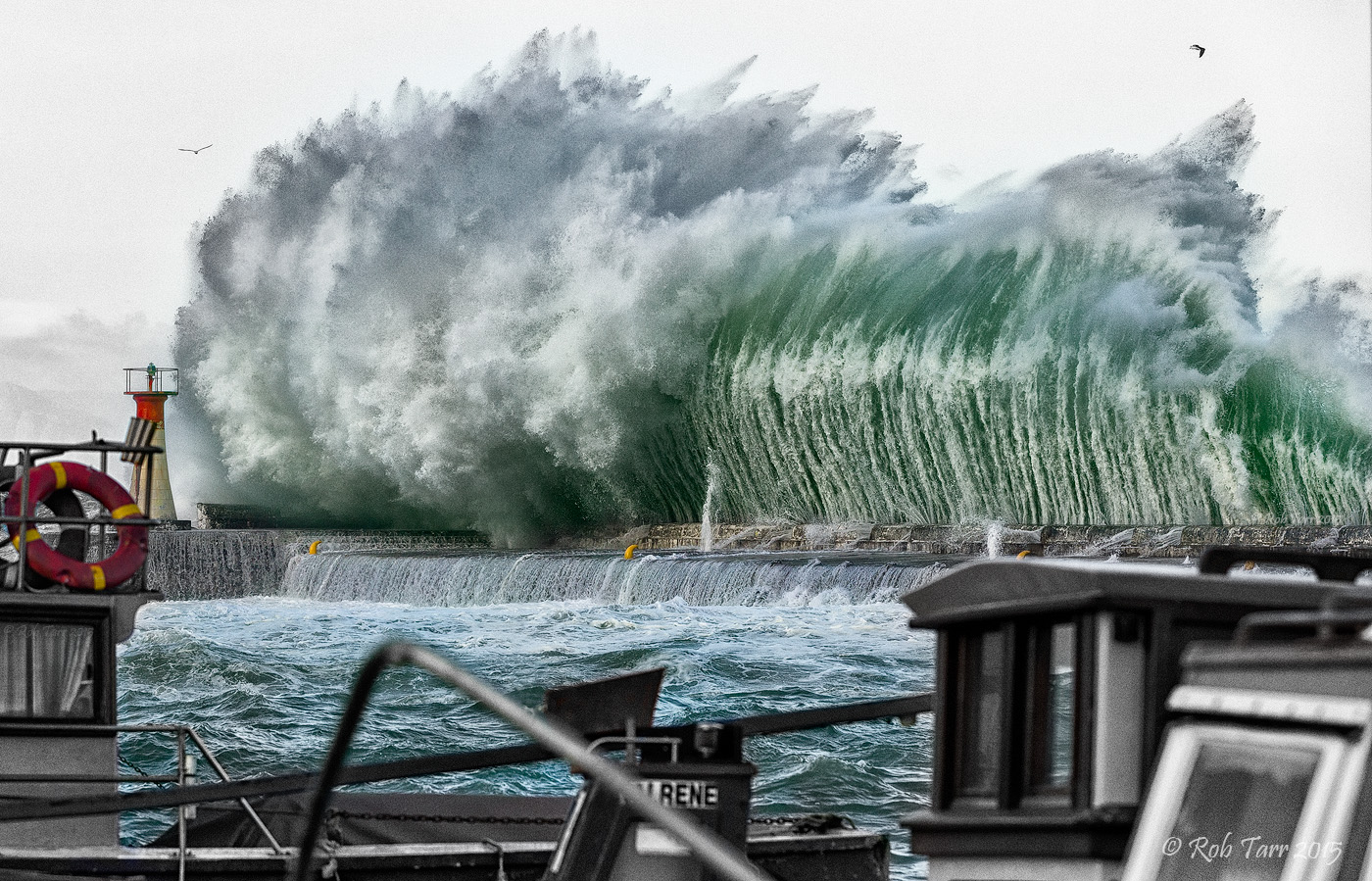 In planning this image, I wanted the boats in the foreground to provide the context of the safe harbour vs the raging waves.
When it came to processing though, the foreground colours were rather distracting, so I decided to convert the foreground to a nice grainy black and white (B&W). This underlying B&W image was also lightly blended with the wave and harbour wall, to provide some additional texture. Then, just for fun, I brought back the red and yellow colours of the life ring, since they and the lighthouse, spoke to the theme of harbour safety.
[vc_button title="For more pics, follow Rob on Facebook" target="_blank" color="default" size="size_large" href="http://www.facebook.com/robtarrphoto"] [vc_button title="Visit www.RobTarr.co.za" target="_blank" color="default" size="size_large" href="http://www.robtarr.co.za/"]