Princess Charlene delivered her first public speech in French this weekend. It was short…but very sweet.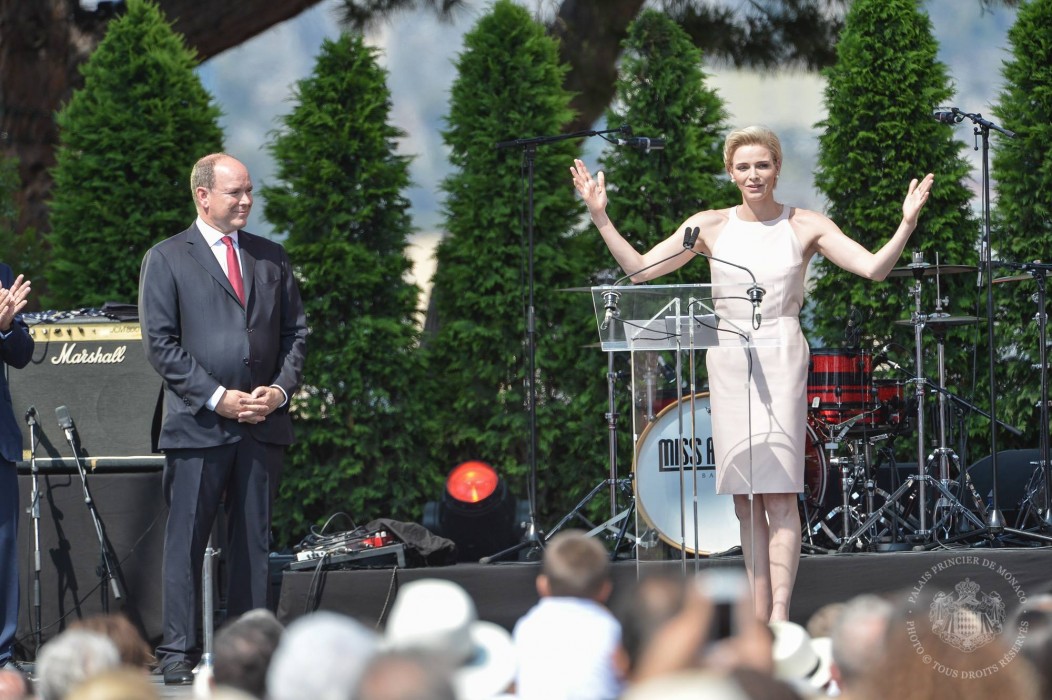 In a tribute to her husband, Prince Albert II of Monaco, the former South African Olympic swimmer declared that: "[if] Albert I was the Prince Explorer, Rainier III the Prince Builder, Albert II is the Prince of Hearts…of my heart."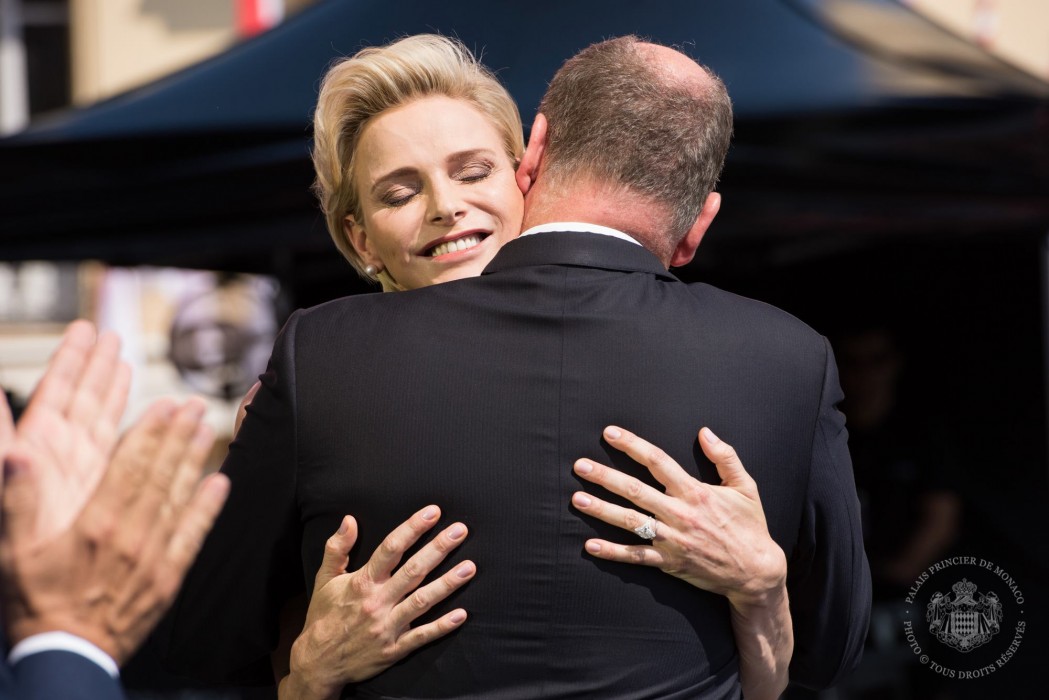 The 37-year-old was speaking at the 10 year anniversary celebrations of the Prince's reign over the small – but mega-wealthy – Mediterranean principality.
The surprise speech brought her Prince to tears. "They told me you had a surprise for me today," he said, "but that…"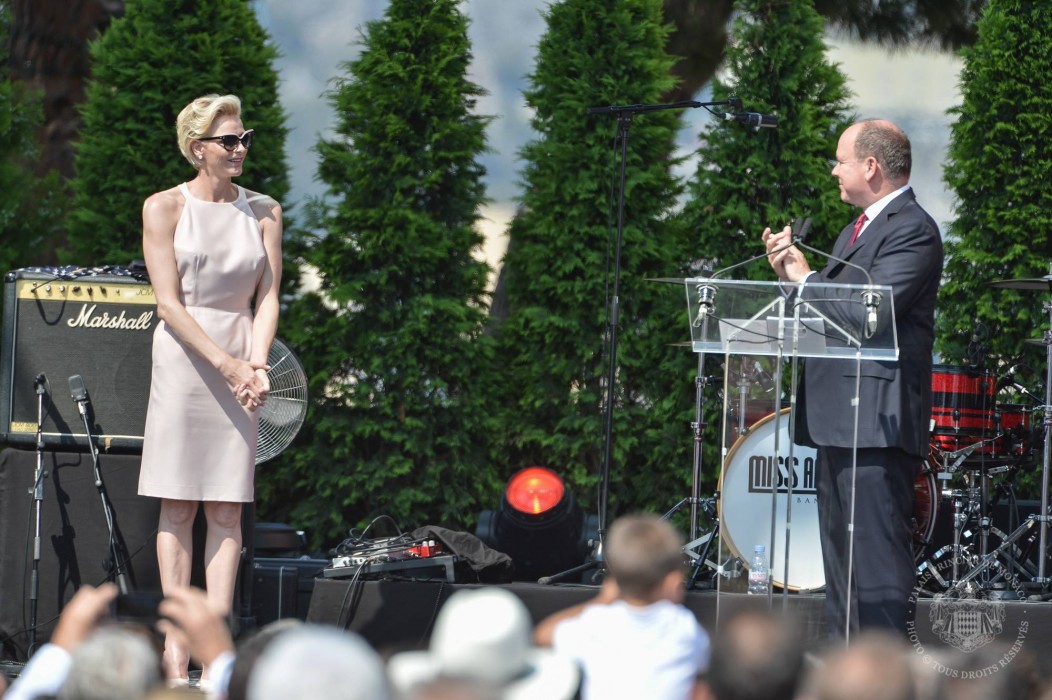 In a recent interview with local press the Prince laughed off separation rumours and said he and Charlene were doing "wonderfully". He also revealed that he has been changing nappies too.
The weekend of celebrations in Monaco included performances by Olivia Dorato, the group Miss America, Justin Caldwell and Robbie Williams.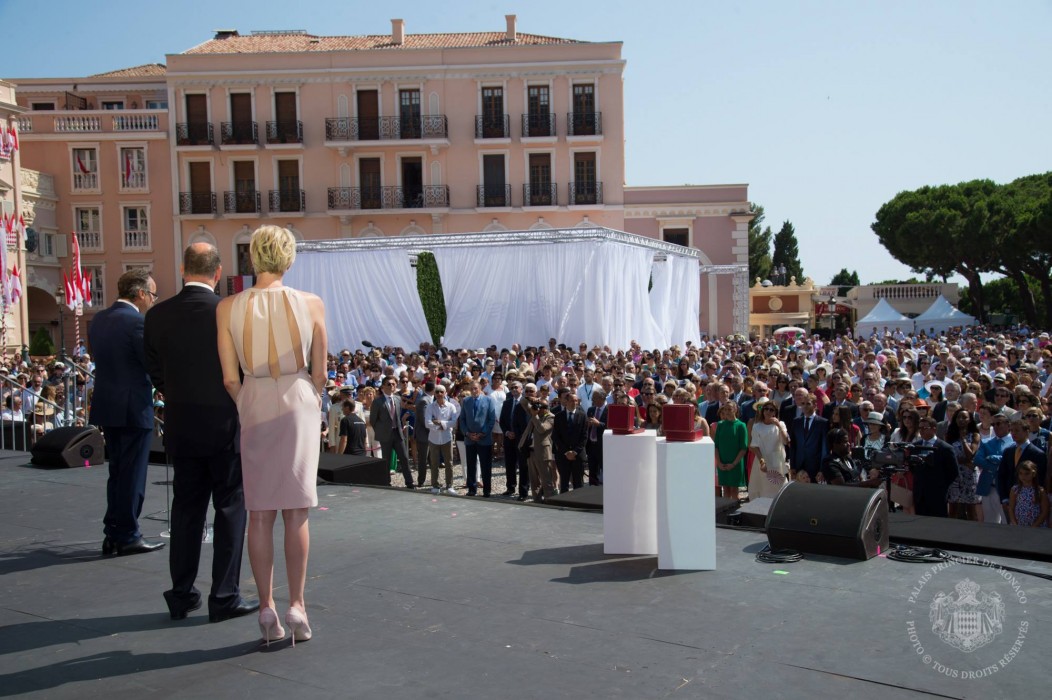 The Mayor of Monaco presented the couple with gifts from the Monagesques for the royal couple's twins – Prince Jacques and Princess Gabriella – who were spotted on an upstairs balcony, out of the intense heat, overlooking the celebrations.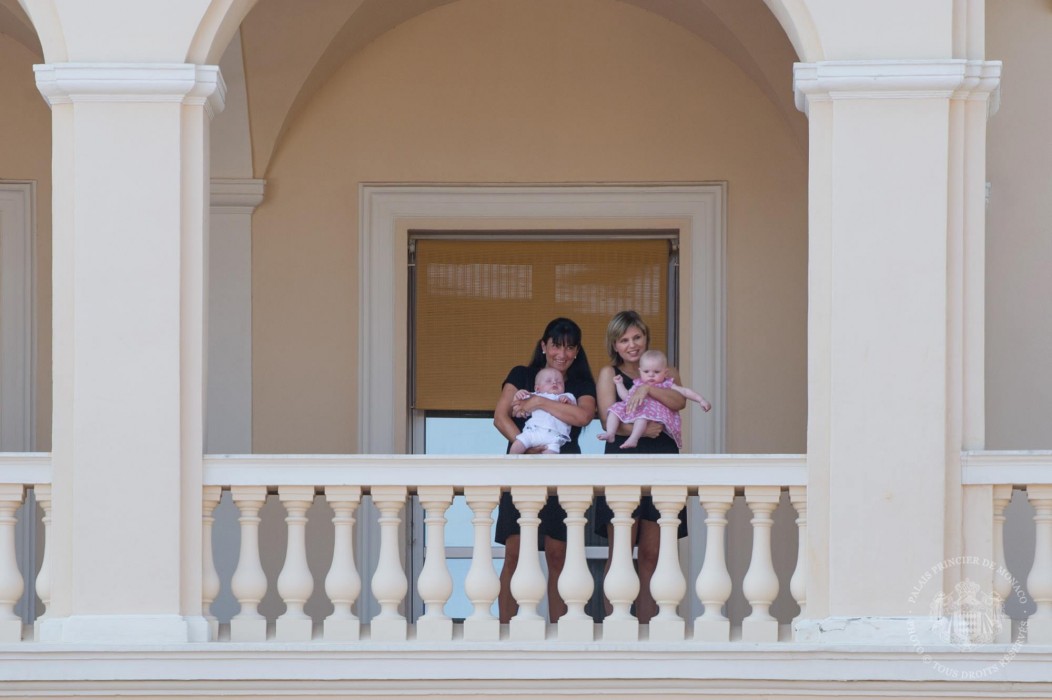 In his speech Prince Albert II (57) said it was important for the youth of tomorrow, that the people of Monaco continue to create a solid and just world and should be inspired by the wisdom of Confucius who said "Seeking to achieve humanity leaves no room for evil."
Prince Albert II called on the people to carry a confident outlook and imprint of hope into the future together.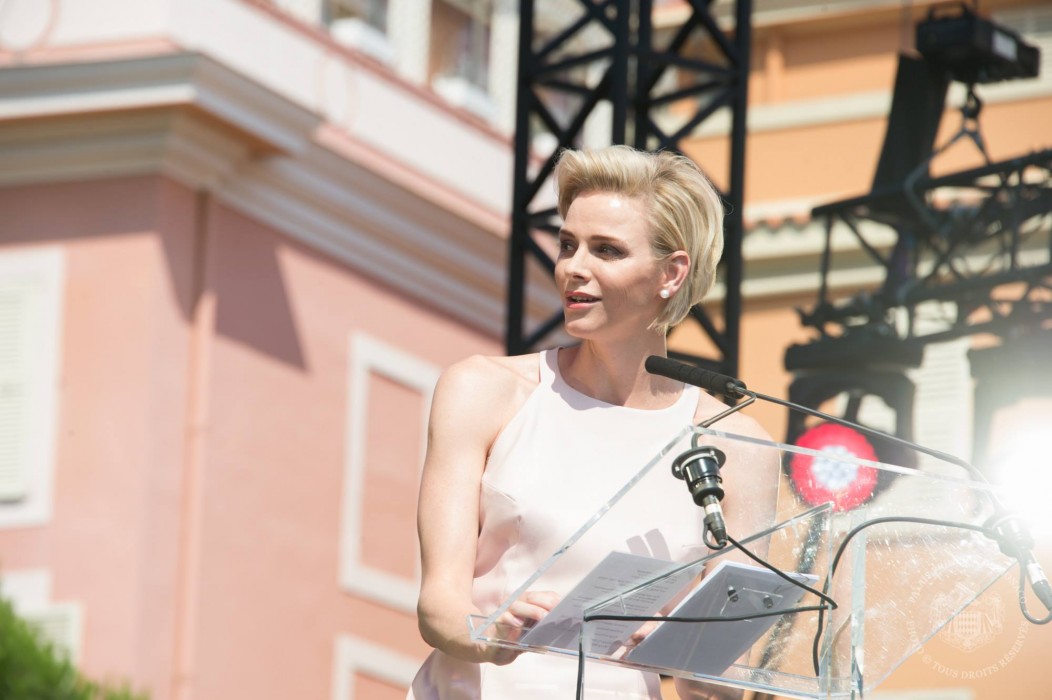 Princess Charlene's brother, Gareth Wittstock, told reporters he thought his sister's first speech in French was spectacular. "It's a very difficult language but she did a great job at it. Fantastic. I think Monaco's also very proud of her."
Prince Albert's sister Princess Stephanie agreed, saying: "It was very moving. For me, for everyone…It was a beautiful moment. Very beautiful. A surprise for everyone."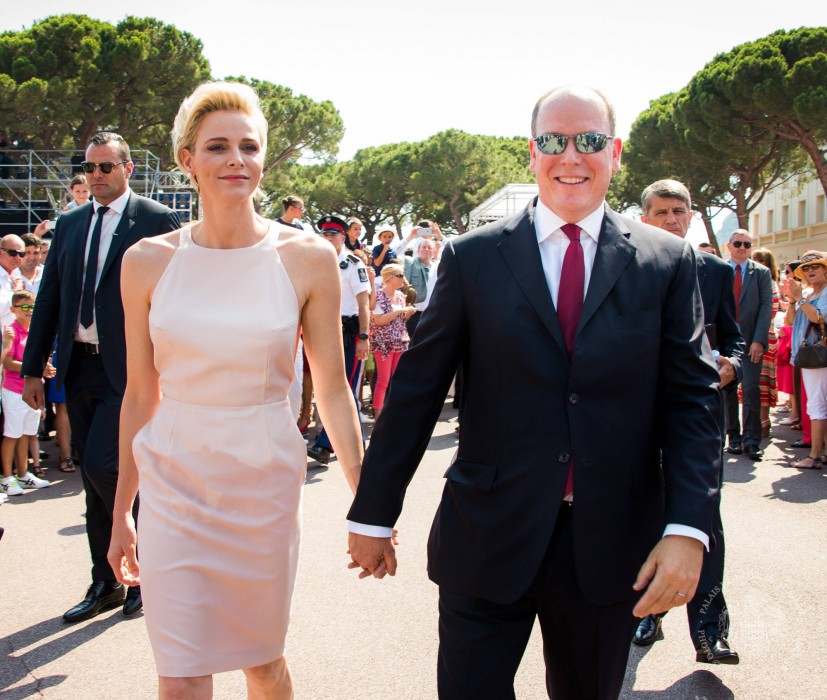 Prince Albert recently said in an interview that he feels Charlene is "coming into her own now. I think she's found a good space."
Photos: FB/Prince's Palace – © Gaetan Luci / Eric Mathon / Charly Gallo / Manuel Vitali / MC. Click / Prince's palace.
WATCH VIDEO: Princess Charlene's First Speech in French
Princess Charlene's first public speech in French, on the 10th anniversary of Prince Albert II's reign: