On Tuesday morning I had a beautiful experience, an extended interaction with four otters on Scarborough beach!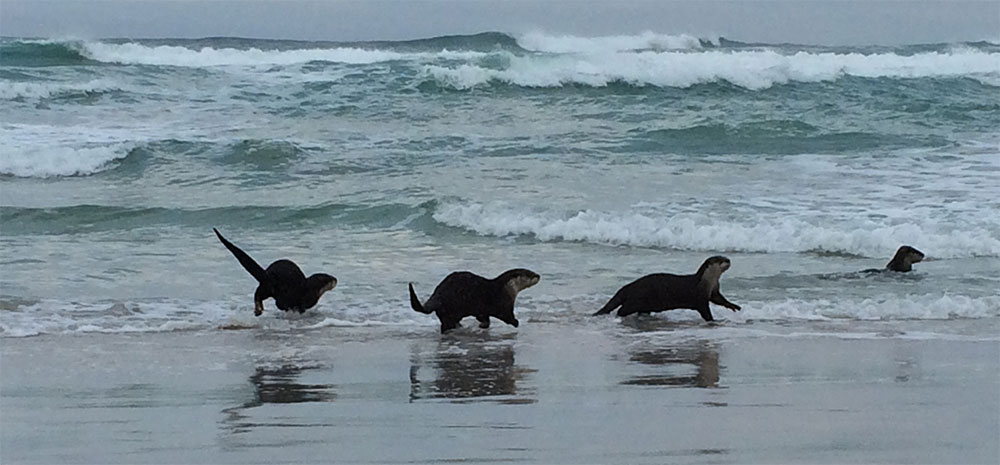 Elusive, in 15 years living in Scarborough I have only twice caught brief glimpses of single otters.
This was a complete treat, a full romp of them in a mood to engage.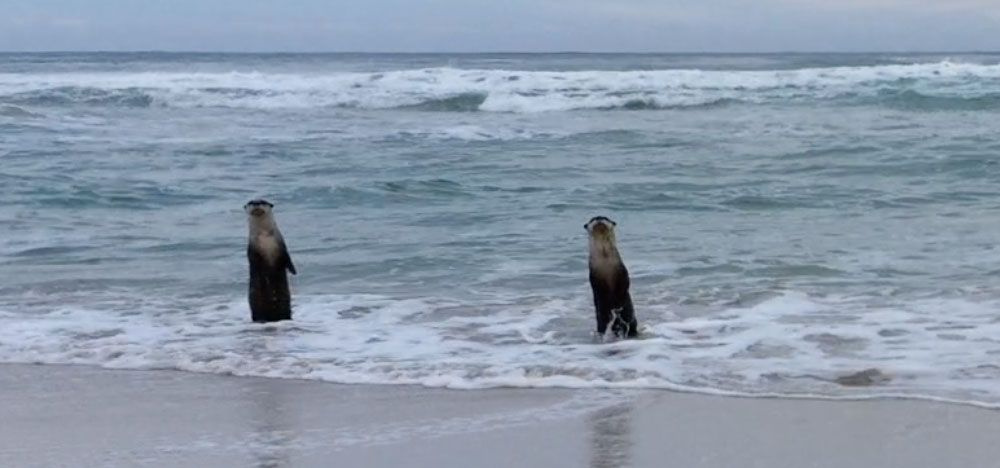 They were extremely confident and inquisitive…it felt like they were keen to move right up to me, with only the startled barking from Inca, a large Anatolian Shepard at my side, which kept them at bay.
They swam and bounced like amphibious meerkats, large and lopey on land, but playful and safe-at-home in the shore break.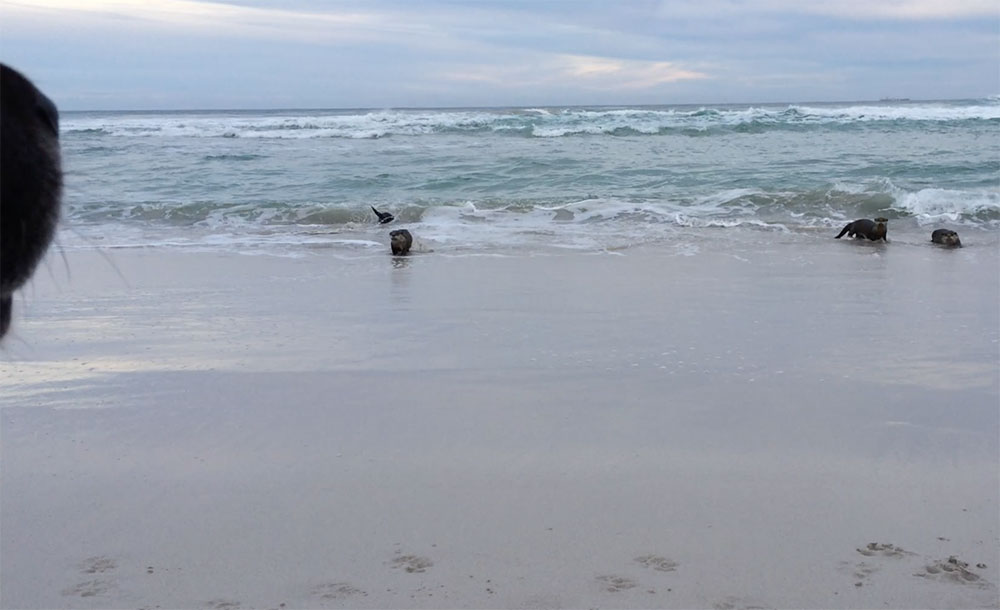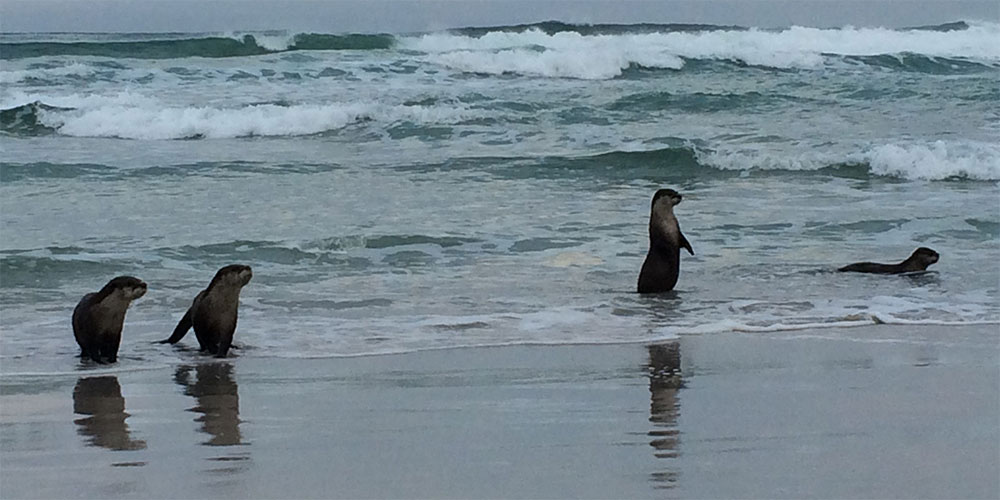 With their impressive whiskers and perky personality, they reminded me of the Lorax from Dr Seuss!
We all gazed at each other for quite some time, before the raft took off and swam out into the deeper waves, and I went to join my work tribe.
Matthew
Watch Video – Otters on Scarborough Beach, Cape Town
Here is a VIDEO of the otters, in the second half of the video they are closest…
MATTHEW SWART
is the CEO of
SafariNow
. This article is published here with Matthew's kind permission. Please view the original
here
.