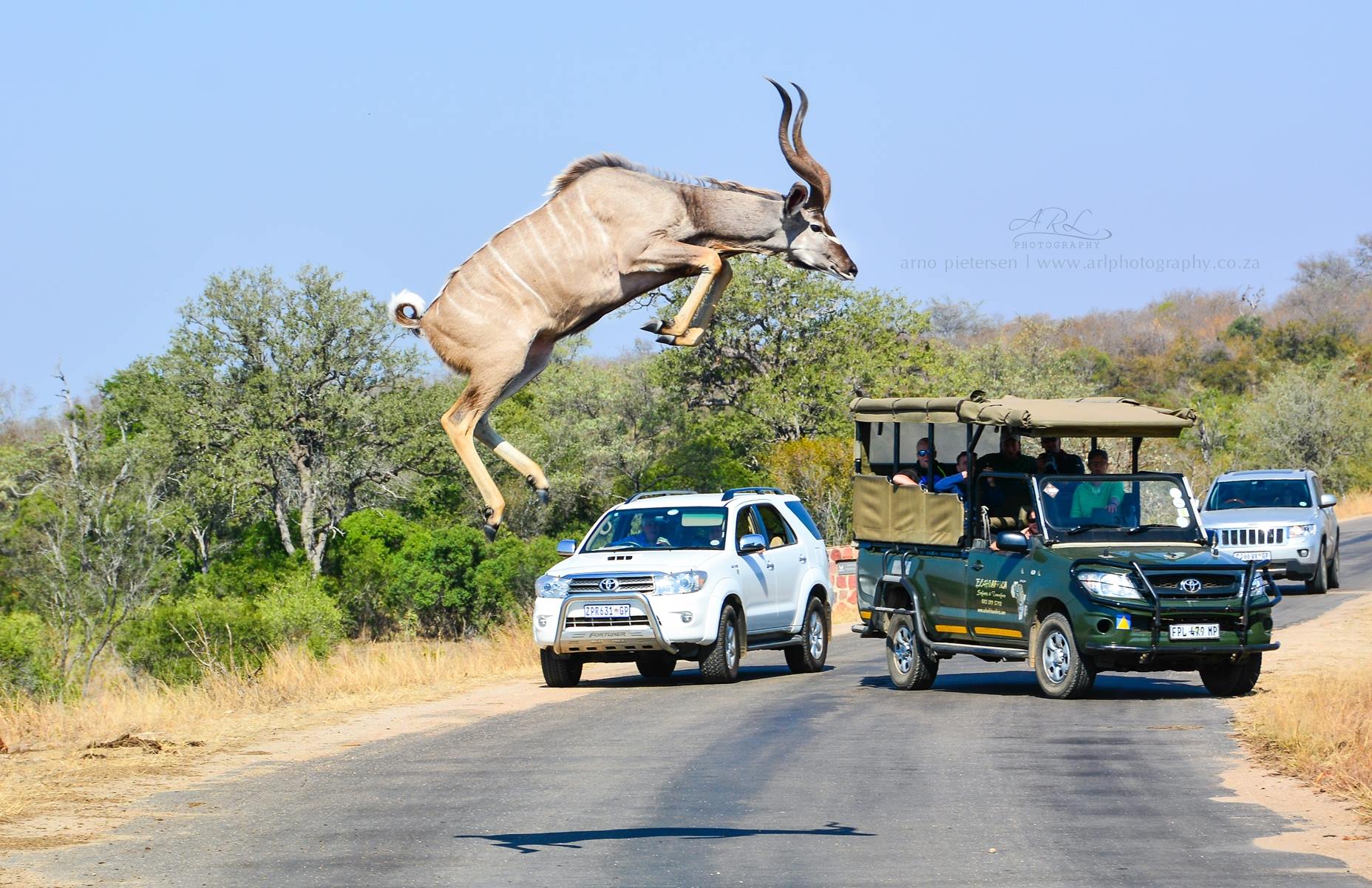 South African photographer Arno Pietersen has captured an awesome sequence of photographs of a kudu jumping across the road in Kwaggaspan, in the Kruger National Park.
Arno, who was working as Field Guide/Ranger for Place of Rock safari company, at the time of the sighting – on Monday, uploaded the three photos to Facebook yesterday evening with the following message: "With this my KUDU jump post. 3 sequence photos of one amazing jump that I have been waiting for for a long time!!! Enjoy. Share wherever you want thanks."
Kudu are famous for their incredible jumps, sometimes reaching more than two or three metres. (See video below from an incident in the Kruger in 2013.)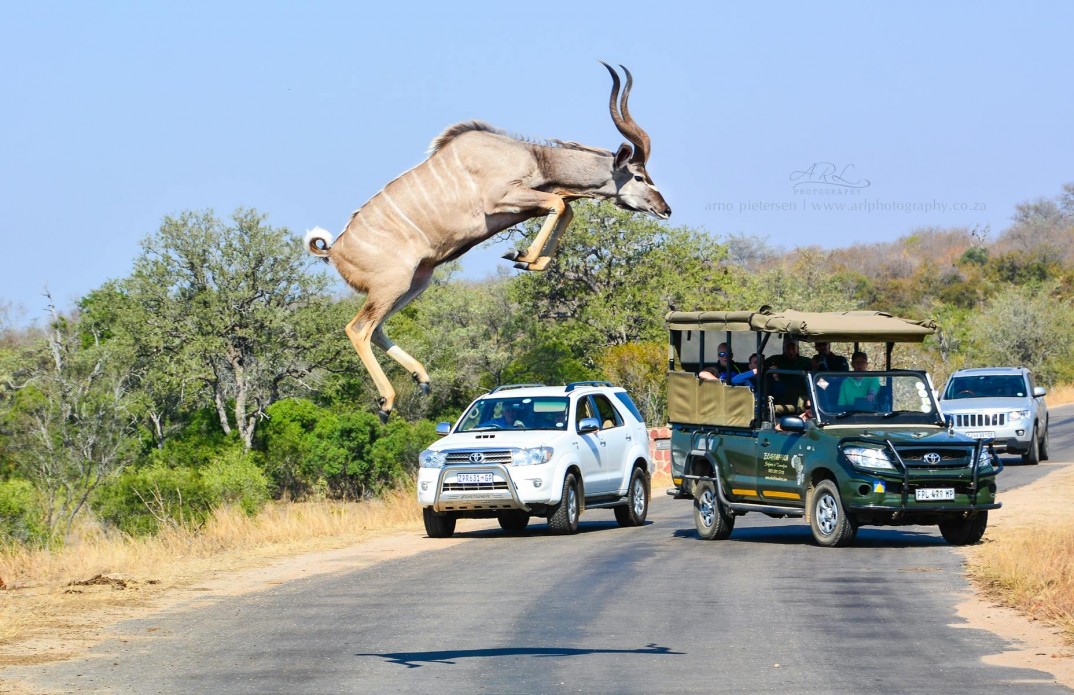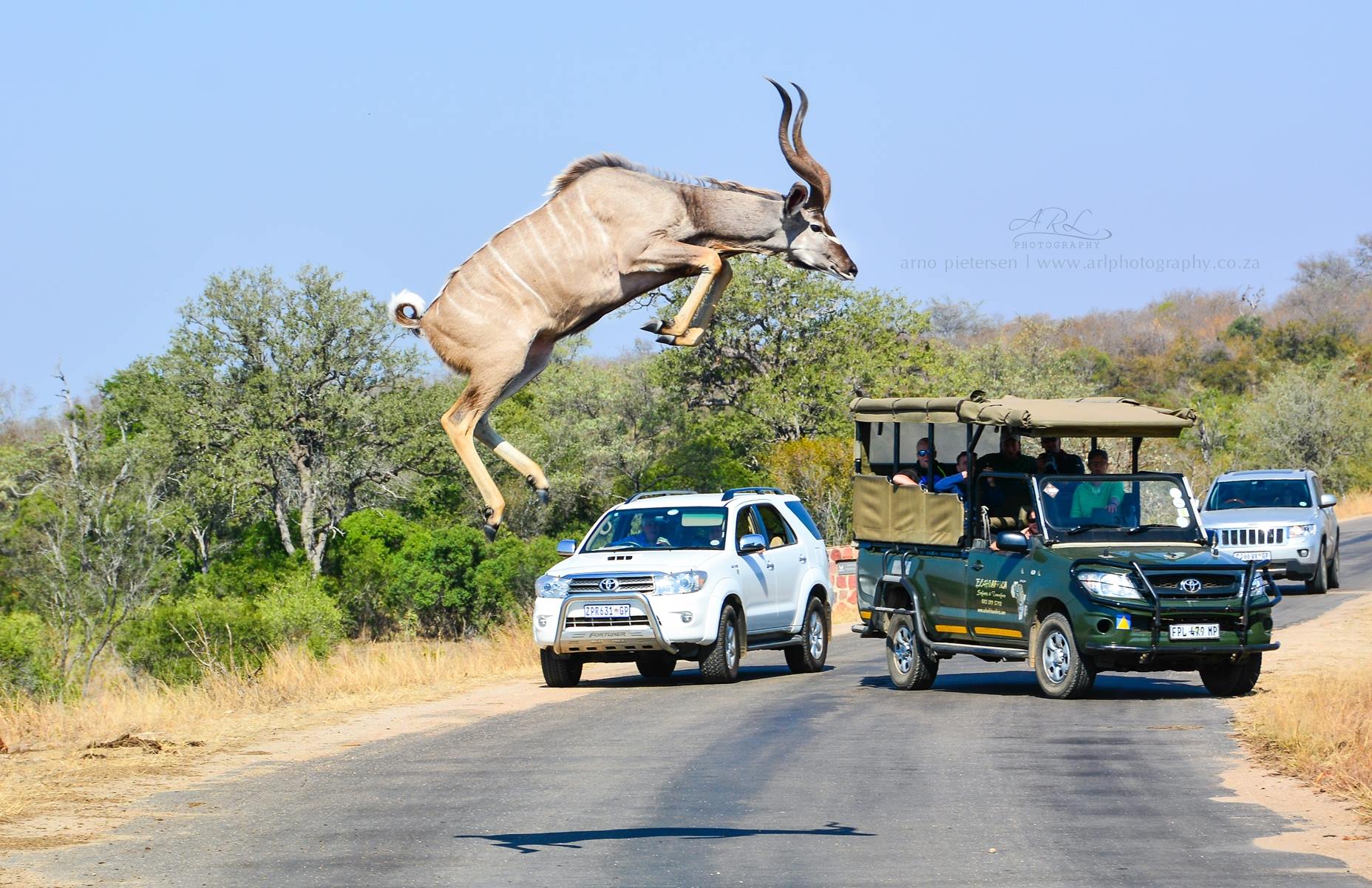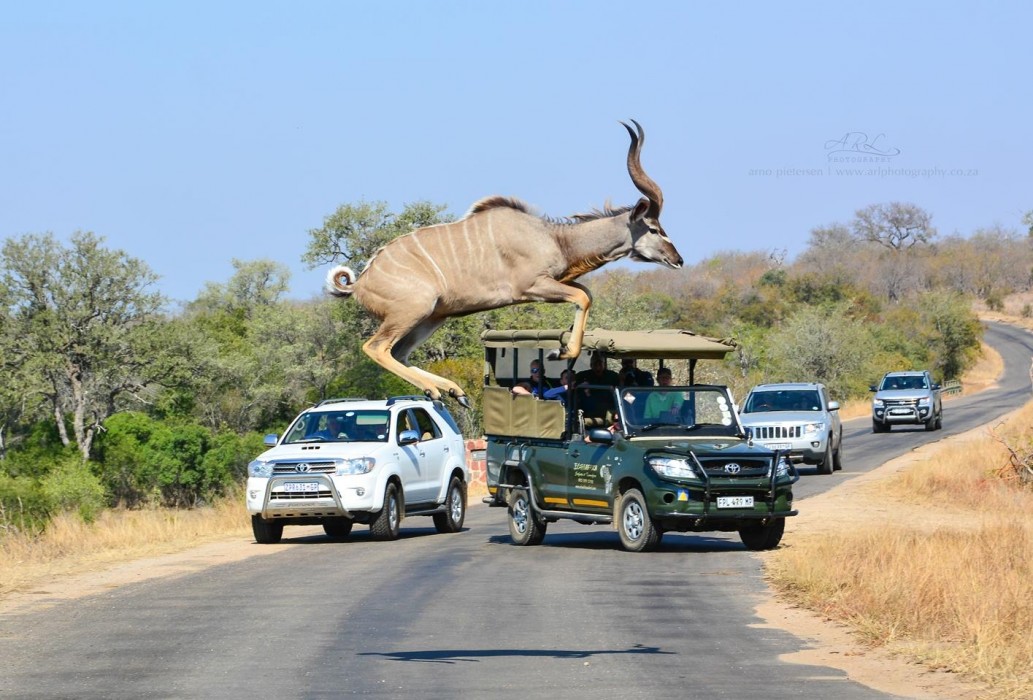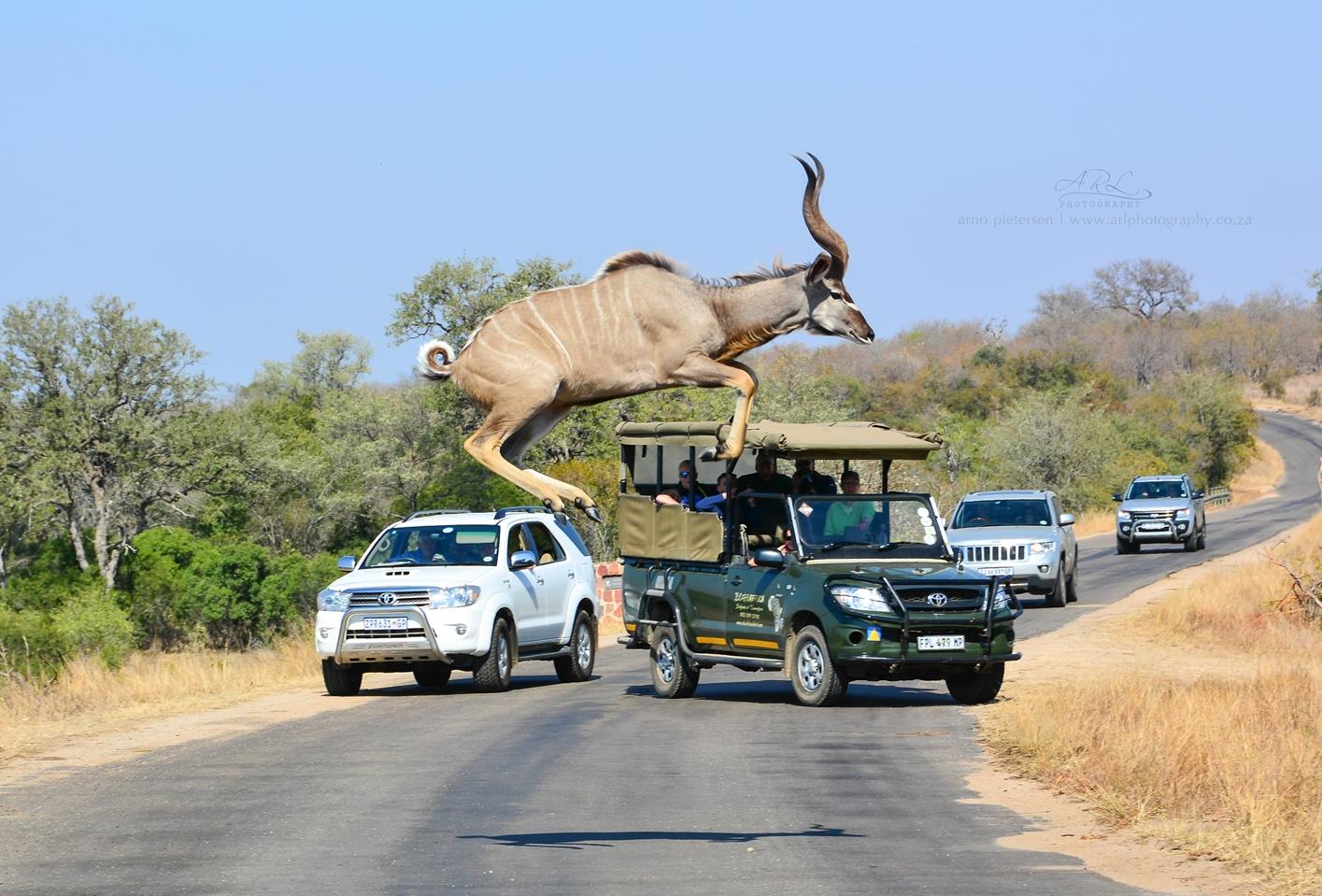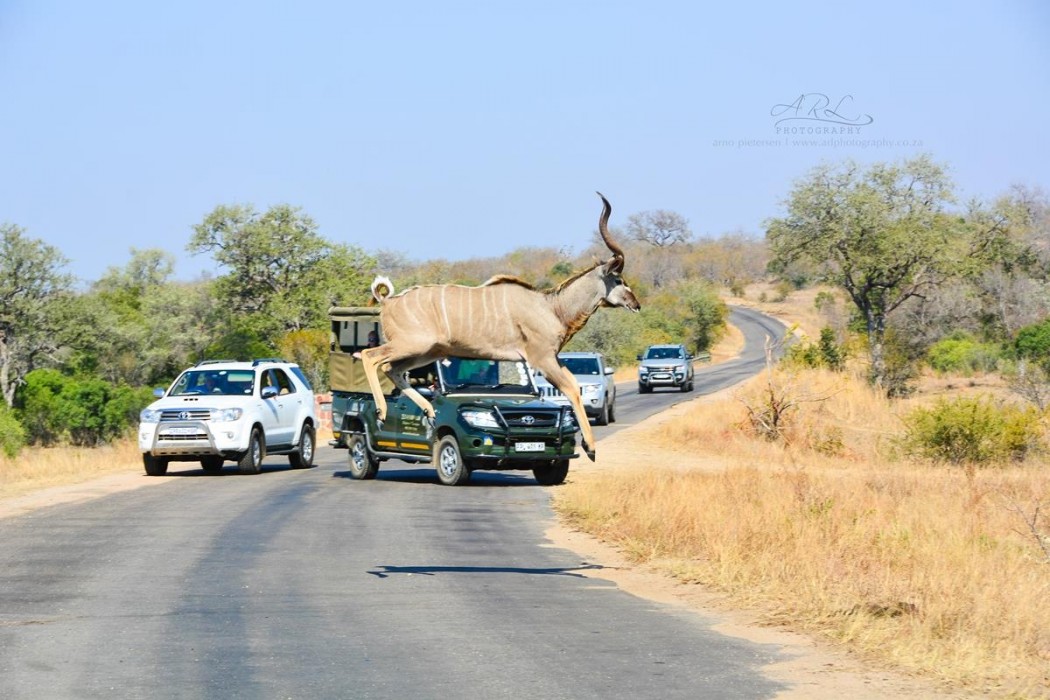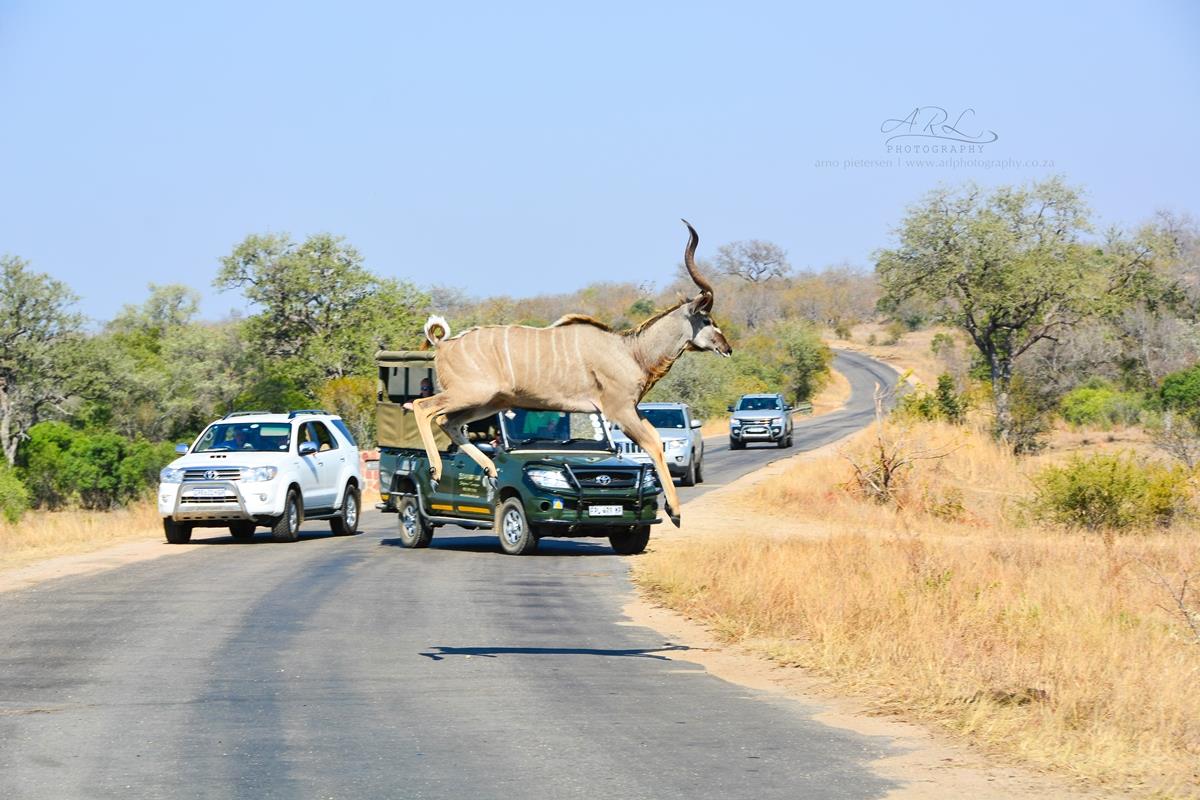 Kudu Jumps Across Road To Escape From A Lion – Kruger, 2013
More Info
http://www.arlphotography.co.za/
Place of Rock, Tours & Safaris
All photos published here with Arno Pietersen's kind permission.