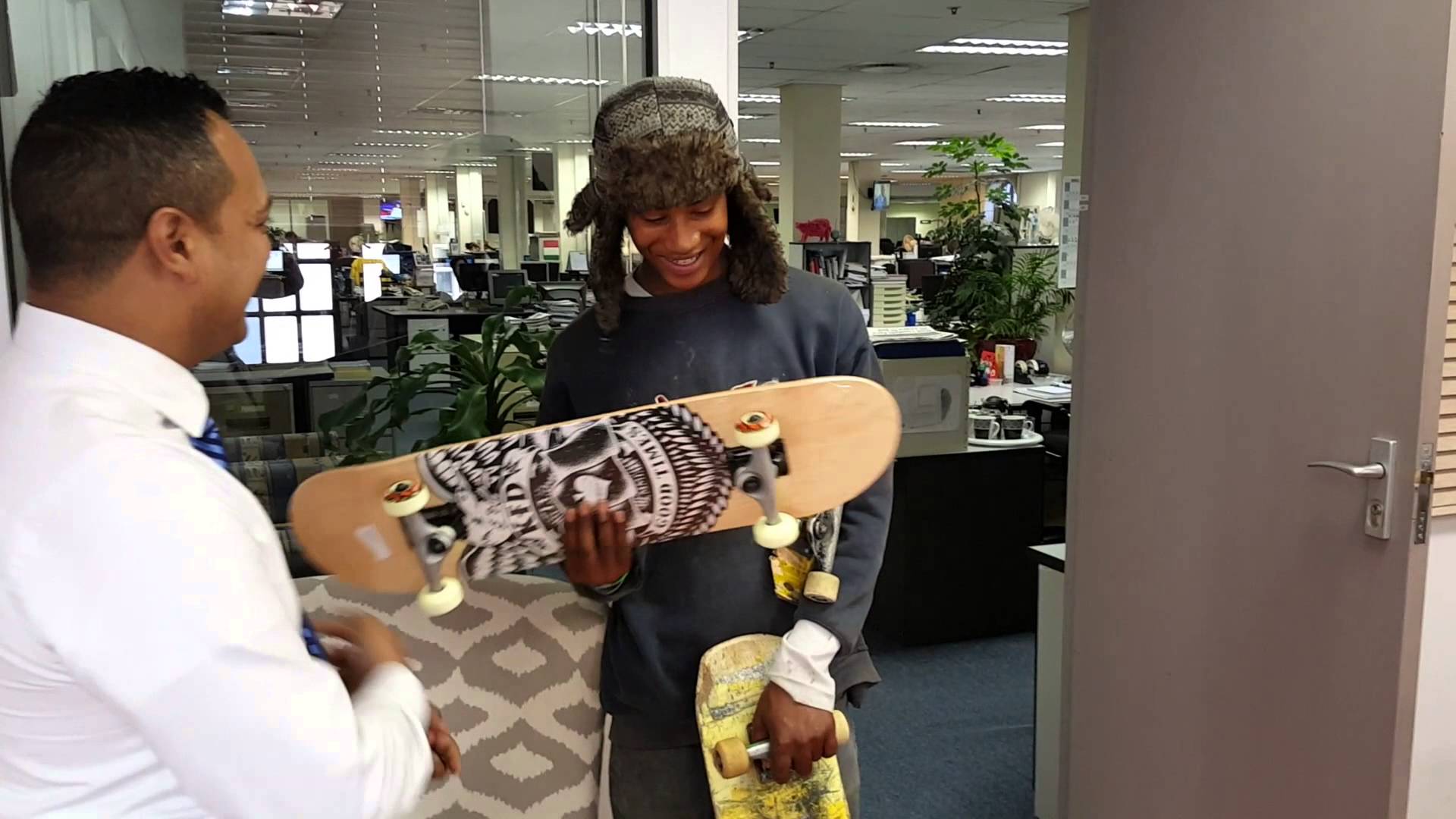 An 18-year-old South African teen – who's been living on the streets since he was eight – is making headlines around the world thanks to his enthusiasm for skateboarding rather than feeling sorry for himself or doing drugs.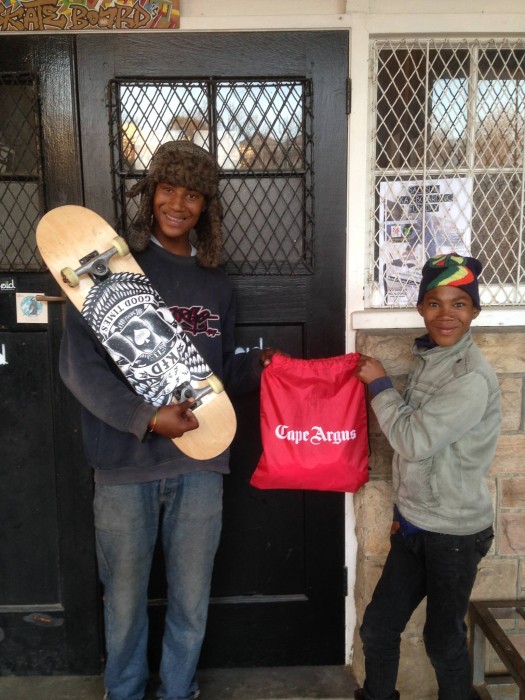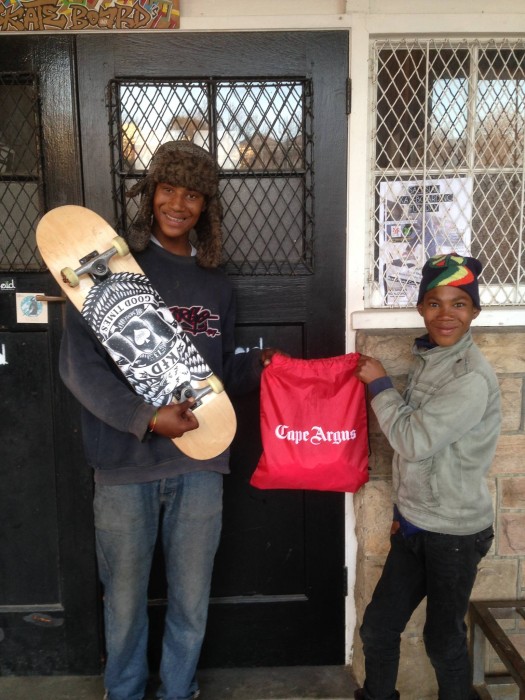 Peter Leguma's story was first shared by the Ginkgo Agency, raising awareness for Skate Aid, a project that supports kids in troubled areas of the world by bringing skateboarding to their communities.
Peter, who lives with his family under a bridge in Cape Town (Mitchell's Plain), and spends much of the day scratching in bins and begging for food and money, says "the thing that drives me to wake up in the morning is skateboarding."
After begging, he escapes to the skate park at the Salesian Institute in Greenpoint to pursue his dream to be a pro-skateboarder. The skate park was "created to give young people a safe space to dispel frustrations and boredom," according to Ginkgo.
"I don't do drugs and I don't do gangsterism," he says. "I rather prefer skating…"
The Ginkgo Agency presents the message that "Potential is inherent…opportunity is not."
The story about Peter has spread around the globe, even making headlines in Asia, because it's a story most skaters can relate to…seeking solace from the world, a place to feel "free".

According to a GoFundMe page set up for Peter, he left Bontheuwel with his father at the age of eight after his mother died, and "in spite of his tragic background, Peter has chosen not to be a victim of his circumstances and uses his passion for skateboarding as a way to channel his energy and potential."
Watch Video: The Skater
Watch Video – Skater Boi: Peter Leguma
The Cape Argus posted the video below with this message: "Eighteen-year-old Peter Leguma has been living on the streets for more than 10 years. He turned to skateboarding as an outlet for his frustrations. Unfortunately, he broke his second-hand skateboard showing the Cape Argus his moves. We decided to brighten his day."
Got a Spare Skateboard?
If you have a spare skateboard, please consider donating it to Salesian Institute Youth Projects to help them continue their work to support Peter and others like him.