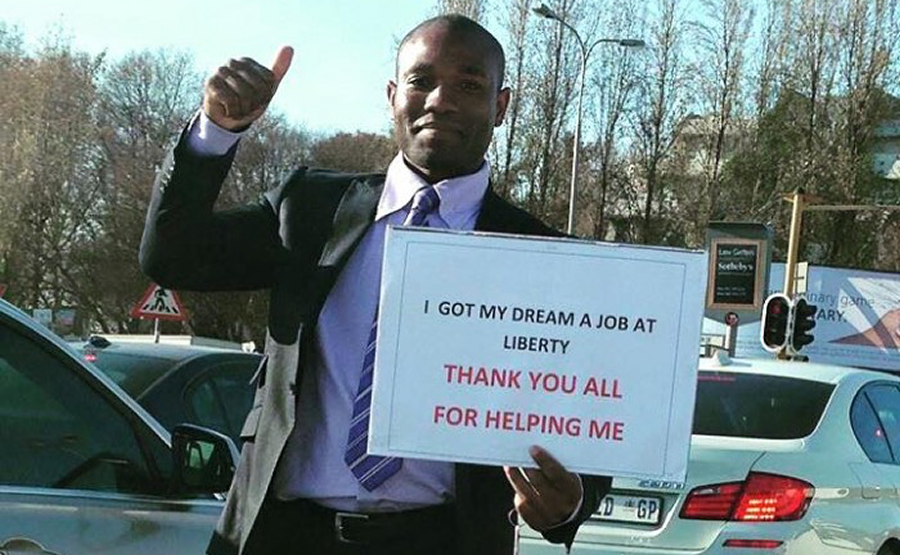 South Africans have done it again – reaching out to help each other. Back in June, Maxine Gray shared Mokete Johannes Mampshika's CV on social media in an attempt to get him a job. Yesterday, she was delighted to discover her efforts paid off and he has found employment.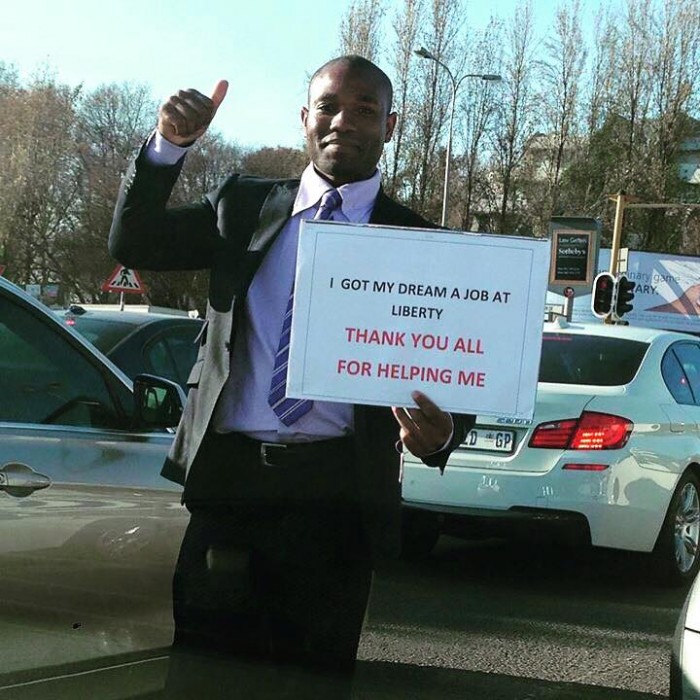 In a message on Facebook yesterday, Maxine from Gauteng wrote: "A few months ago I shared a photo of a CV of a man that was seeking work and handing out his CV at the Grayston and Rivonia intersection…I had over 100 people share this image and then almost 100 more contact me to send through the full CV in hopes of finding work for this young man.
"My heart is bursting with happiness today as I spoke with him and learnt he has started working at Liberty as of last Friday (and received many other great offers from financial institutions and other highly recognized institutions).
"His words to me were: 'from the bottom of my heart I say thank you for being concerned and for helping me through my hardships. It is time to prosper and build a better life and career.'
"It is things like this that leave me forever hopeful and optimistic about the potential that our beautiful country and its people have!"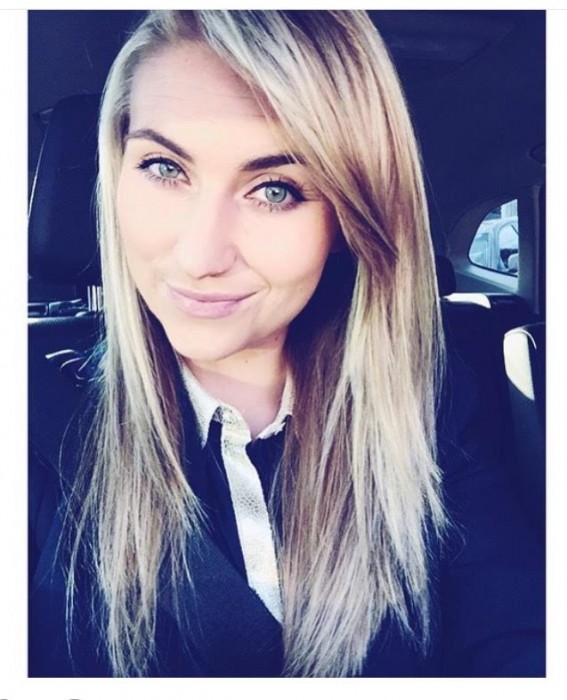 And it is people like Maxine Gray that fuel the optimism and potential in South Africa!
Maxine told SAPeople that she stopped to get Mokete's CV after noticing him at the intersection for about a week.
"I initially thought that he was a regular beggar as he was holding a piece of cardboard, but I noticed he was well dressed and not typically 'begging' for anything," she said.
After witnessing him pass a piece of paper to someone, she became intrigued and stopped a few days later.
"I briefly read his piece of cardboard which mentioned a CV so I put my window down and he approached and said with a smile, 'Good Morning Ma'am, here is a copy of my CV' in very well-spoken English. I was quite surprised to receive such a professional and well drafted CV from him.
[quote_center]"I was inspired by his approach in seeking work…"[/quote_center]
"Having started work this year after finishing my studies last year, I knew how challenging it was, even for me to find a great job – even with all the tools I had at my disposal.
"I was inspired by his approach in seeking work, by handing out his CV to anyone who would stop for him with the hopes that someone would provide him an opportunity.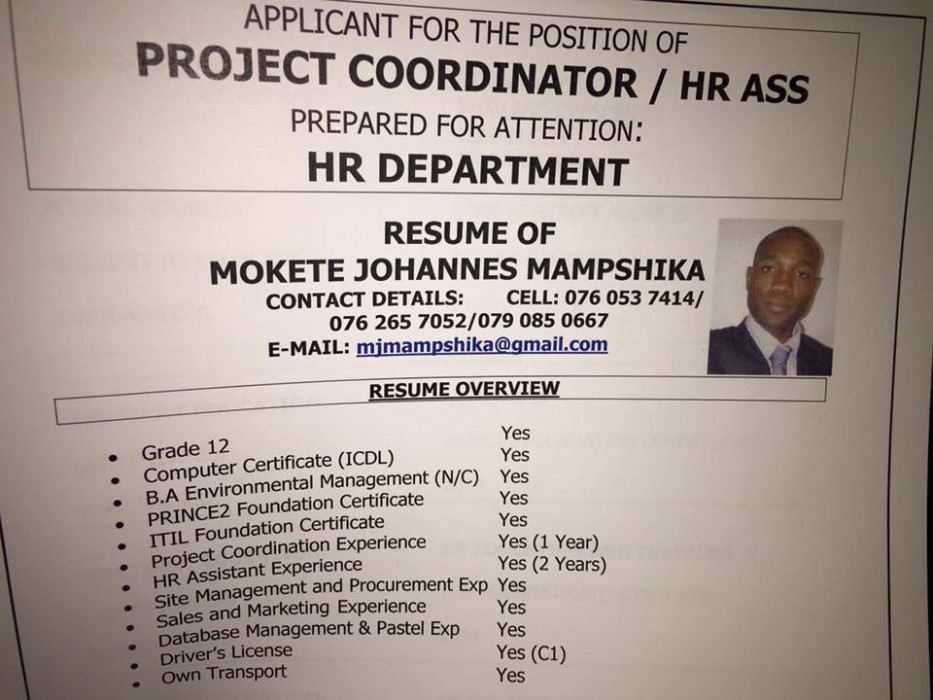 "I was unsure of his circumstances but he seemed like a genuinely good man, just looking for a good job opportunity. While many others may revert to begging/ crime / generally not being proactive when left unemployed – he took initiative and made a plan to reach out to the community."
This is the original message that Maxine posted on Facebook on 18 June 2015, together with a photo of Mokete's CV:
"This lovely young man stands at the robot by Grayston and Rivonia and hands out his impressive and professional CV – all he needs is an opportunity! I have a full copy of his CV which I can email to anyone that might be able to give this man a job! He is well spoken and so proactive in his approach to find a job – let's give this man a chance! Please share and spread the word!"
Congratulations to Mokete, Maxine and all the people that responded to Maxine's message to help Mokete get his dream job.
Just in case someone can help…here's a message from Natie Van Rooyen:
"I am 59, white, with lots of sales experience. Educated. I have a reliable new car. But I don't have a job. Live in Southern Cape Town. Looking for a representative position in medicine or medical equipment. Any sales position will do. Any help appreciated. Please phone: 083 3002642"