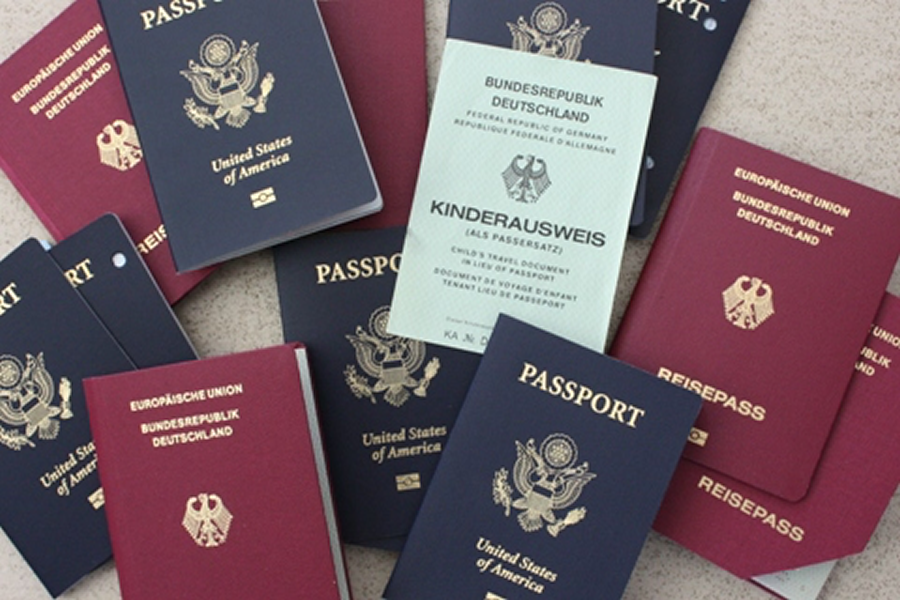 As of May 2014, South Africa's visa regulations changed, and many non-South Africans are still unclear how these changes affect people entering South Africa and applying for work permits. The matter of families travelling with children has particularly gotten some media attention (and due to some controversy, this part of the new regulations didn't go into effect until June of this year).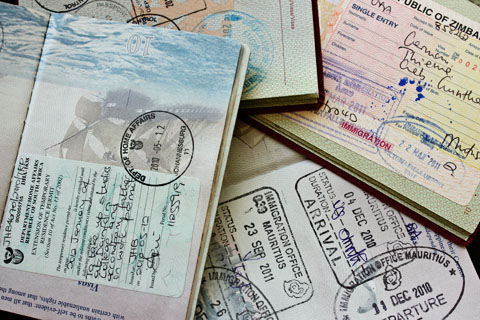 If you are considering a move to South Africa, you probably feel overwhelmed by the paperwork. The following is intended to organize everything regarding visas and immigration so that you will have a better idea of what's required.
Basically, there are three different ways a foreigner can legally reside in South Africa: As a visitor, a temporary resident, or a permanent resident.
[vc_button title="1″ color="default" size="size_large"] Visitor
If you're a visitor, most likely you won't require a visa because you are visa exempt. Most Western countries are on that list. In that case you will receive your visa stamp in your passport upon arrival. It is, however, important that your passport be valid for 6 more months, and that you have at least 2 consecutive blank pages in it where the visa can be stamped. If not, this is what can happen.
As mentioned before, there are new regulations requiring parents to carry an unabridged birth certificate for their minor children accompanying them when traveling into and out of South Africa. Foreign birth certificates are typically already unabridged, so this is not a major hurdle for most visitors. However, if the child is not traveling with both parents, you also need a notarized affidavit from the missing parent(s). This needs to be executed in front of a notary public or other person authorized to administer oaths. Also, it can only be up to 4 months old, so you have to have this affidavit reissued periodically. While there is no prescribed format for the affidavit, here is a sample.
As a visitor to South Africa, you're allowed to stay in the country for 90 days. After that, or if you want to study or work in South Africa even before the 90 days are over, you need to apply for temporary residence.
[vc_button title="2″ color="default" size="size_large"] Temporary Residence
This is the category most foreign expats fall into. To live, work, and study in South Africa, you and your dependents will need a temporary residence visa. The big change in the new visa regulations is that foreign expats can no longer enter the country on a visitor's visa and then apply for the work permit. Instead they have to apply for their work visa at a South African embassy in their home country and wait for it to be granted before they can enter South Africa. While this is not great news, the word is that South African embassies in foreign countries are a ton more efficient and thereby faster than Home Affairs.
To apply for a temporary residence visa, you will need:
Two passport photographs
Passport valid for 30 days or more after the date of intended departure from South Africa (elsewhere, 6 months are mentioned, so make that your minimum)
Medical report (this is a form your doctor has to sign, mainly stating that you are not insane)
Chest X-ray dated within one year of application proving the applicant does not have tuberculosis (for anyone 12 years of age and over)
Full birth certificate
Police clearance certificates for applicants 18 years and older in all countries where they resided for one year or longer (I doubt they will go back and check every place you lived, so for simplicity I'd say it's sufficient to provide this for the place you currently reside, if that's also your country of birth – the less of these you have to do, the easier; make sure you allow for enough time for this).
Completed application form
You may also need a Yellow Fever certificate if coming from an at-risk country. And other documents may be needed for the varying types of visas, i.e. bank statements and financial documents. Check out all visa requirements here.
The types of temporary residence visas are:
Business visa
Work visa
Study visa
Exchange visa
Retired Persons' visa
Relatives' visa
Medical treatment visa
Most of these visa categories are self-explanatory. A business visa requires that you invest a chunk of money – ZAR 2.5 million – which isn't feasible for most expats (although there are exceptions where the capital requirement is reduced or waived, for instance if you're in tourism, IT, or Biotech). As an expat, the type of temporary residence visa you're likely to hold is either a work visa or retired persons' visa.
Work Visas
There are three main types of work visas:
Intra-company-transfer work visa
General work visa
Critical skills work visa
Intra-Company Transfer Work Visa
You will likely fall into this category if you're being moved to South Africa by a multinational company. If you were issued such a visa before May 2014, you can renew it for another 2 years. After May 2014, all Intra-company transfer work visas have been issued for 4 years. If a company needs an employee longer, a new 4-year visa can (and must) be applied for. All applications and renewals now have to be made from your country of permanent residence, meaning you will have to leave the country for every renewal.
General Work Visa
If you don't have a company that is moving you, you have to qualify for a General work visa in order to be allowed to work. This is more difficult. The difficulty stems from this little sentence: "Work permits are issued only to foreigners where South African citizens with the relevant skills are not available for appointment." As opposed to an Intra-company transfer work visa, where your only requirement is that you have to have been employed by your company for 6 months prior to moving to South Africa, a General work visa requires your would-be employer to prove that they haven't found a South African to do the job. If this is the avenue you'd like to take, see How Can I Find a Job as an Expat in South Africa.
Critical Skills Work Visa
If you have a skill critical to the Republic of South Africa, you can apply for a Critical skills visa, which is not dependent on an existing job offer. Here is the very extensive list of official critical skills, ranging from sheep shearer to Cisco solution specialist, from pipe fitter to radio astronomy supercomputer scientist, from Swiss German to Flemish to Greek (yes, Greek!) speakers.
A Critical skills visa is essentially open-ended. It is valid for 5 years at a time, but will automatically be renewed. So for all intents and purposes, until something changes again in the regulations, this will allow you to stay in South Africa permanently, or at least the required 5 years, at which time you can apply for permanent residency. It says somewhere in the small print that you have to find a job in your area of critical skill within 90 days. But it also says that you can file for an extension.
Retired Persons' Visa
This visa is valid for 4 years at a time and renewable indefinitely. However, it doesn't give you the right to work. But there is a work-around, which makes the Retired persons' visa an excellent way to relocate to South Africa if you're not being transferred by a multinational company: As soon as you've obtained the Retired persons' visa, you apply in the "residency-on-other-grounds" category for permanent residence (see below). There is no waiting period.
However, it's not exactly "easy" to obtain the Retired persons' visa. You are closely scrutinized, particularly on your financial qualifications, which you have to have certified by a chartered accountant and notarized. An easier option is the "independently wealthy" category, but this carries a steep non-refundable fee of ZAR 175,000. If you don't want to pay that fee, you just have to jump through a few more hoops to show that your net worth or pension is high enough to pay out a certain monthly annuity.
Visa Renewal
Visa renewals can still be handled from within South Africa, even under the new visa regulations. But you now have to wait until the renewal is granted before you can leave the country, whereas before you could simply prove that you had applied and that was enough. Not anymore. Enter the Department of Home Affairs and a long (and probably frustrating) wait. A better avenue, if your company will pay for it, may be to leave the country and apply for your renewal at the South African embassy of your home country. This way, you may be able to renew your visa in less than 2 weeks versus months from within South Africa. In any case, start early with your visa renewals!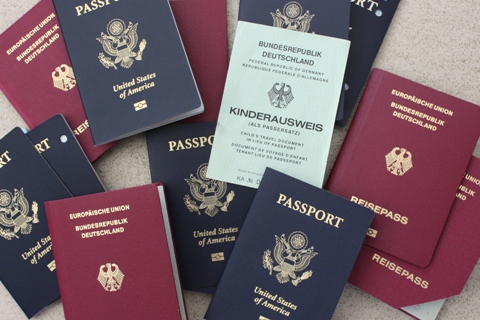 [vc_button title="3″ color="default" size="size_large"] Permanent Residence
Permanent residence (also called immigration) automatically allows you to work in South Africa without an employer sponsoring you (much the same as it is for a Green Card in the United States). There are two avenues to obtain permanent resident status in South Africa: First, you can apply for permanent residence once you've lived in South Africa as a temporary resident for 5 years, or if you're a dependent of a permanent resident. It's called a Direct residence permit.
The other, lesser-known avenue is the so-called Residency-on-other-grounds permit. You can qualify, if you:
are in possession of a permanent work offer in South Africa, or
have exceptional skills and qualifications
intend to establish a business in South Africa
qualify as refugee
qualify as retired person
are financially independent
are relatives of a South African citizen/permanent residence permit holder
Some of these overlap with the temporary residence categories above. From what I gather, this means that you can hold one of those temporary residence permits and use them as "other grounds" to apply for permanent residence without waiting the full 5 years.
I hope I've been able to shed some light on the process of applying for a South African visa. In any case, you should familiarize yourself with visa types and requirements on the Department of Home Affairs website. Everybody complains about Home Affairs, especially those who've stood in long lines only to be sent home again to collect more paperwork, but the website covering all the visa information is actually not bad.
Good luck with your application, and just know that however painful it is, it will be totally worth it, because South Africa is a wonderful place to live!