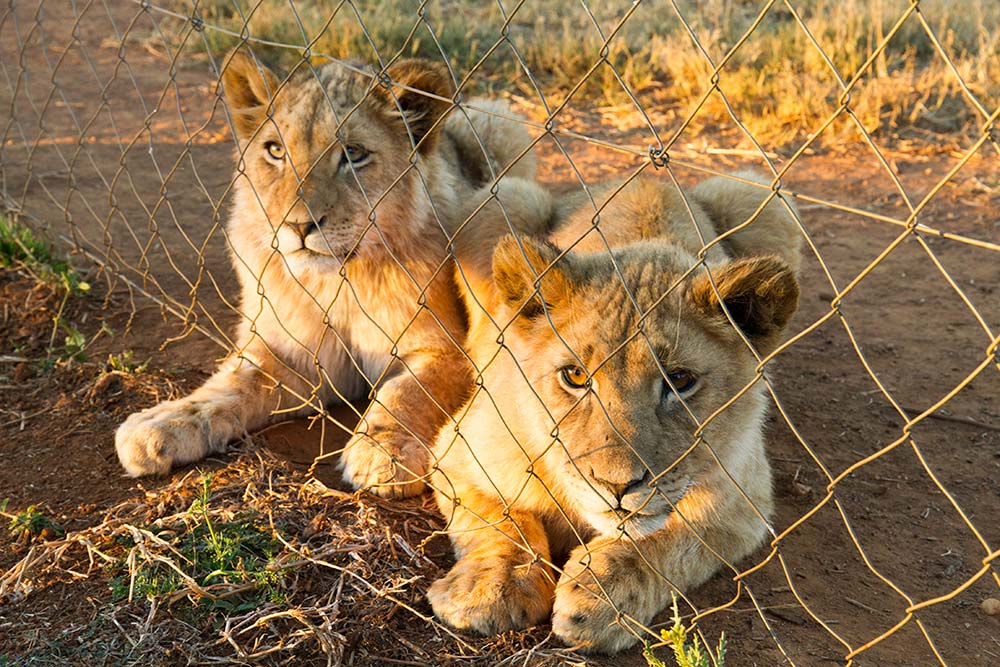 Blood Lions, the explosive documentary that's attracting a lot of attention since it premiered at the Durban International Film Festival in July, has announced further screenings around the country and in Australia. (See dates below.)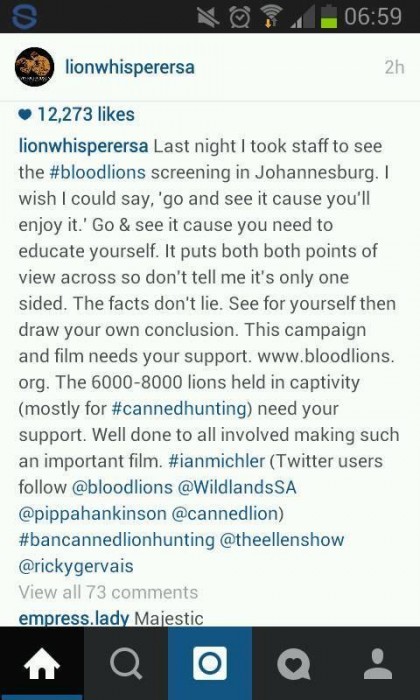 Kevin Richardson (aka The Lion Whisperer) urged people to go see the film for themselves.
Blood Lions exposes the breeding of lions and the canned lion hunting industry in South Africa – where at least two to three captive bred or tame lions are reportedly being killed in these "canned" hunts on a daily basis in South Africa.
We are apparently the only country where lions are bred for commercial reasons. Hundreds more lions are allegedly slaughtered each year for the lion bone trade. (Bloodlions.org quotes the annual figure as having risen from 287 in 2010 to over 1,000…as lion bones are being used increasingly to replace tiger bones in traditional Chinese medicine.)
The 85-minute documentary, directed by Nic Chevallier and Bruce Young, hopes that by exposing the industry it will bring pressure to South Africa to "stop breeding lions for the bullet".
Watch Video: Blood Lions Trailer
Blood Lions follows acclaimed environmental journalist and safari operator Ian Michler, and Rick Swazey, an American hunter, on their journey to uncover the realities about the multi-million dollar predator breeding and canned lion hunting industries in South Africa…
FILM SCREENING OF BLOOD LIONS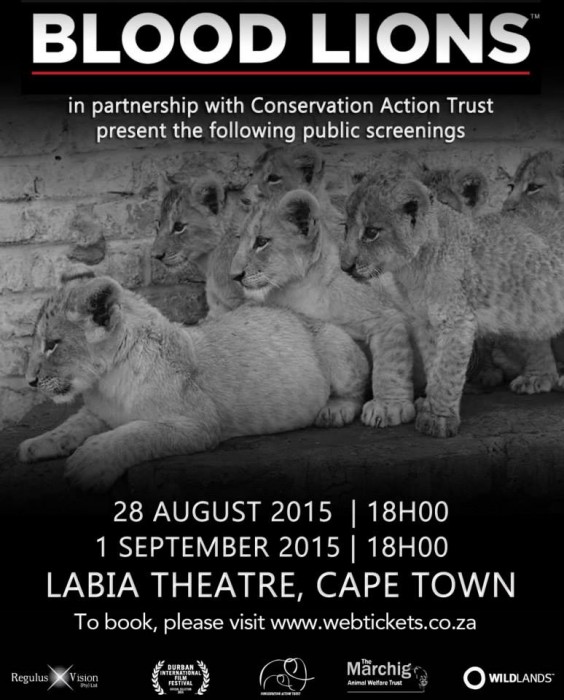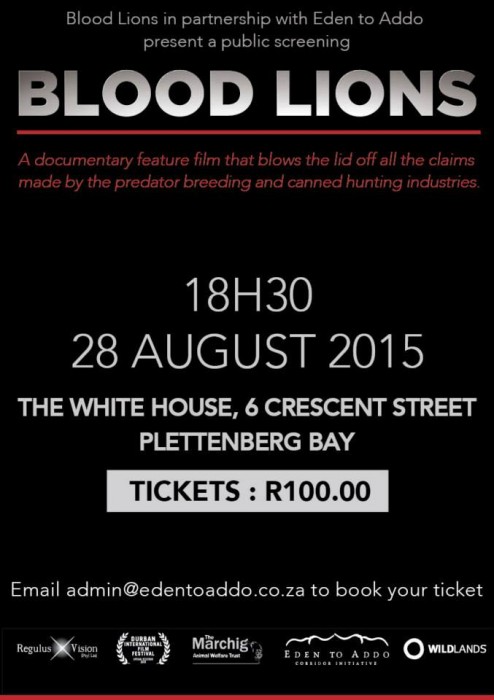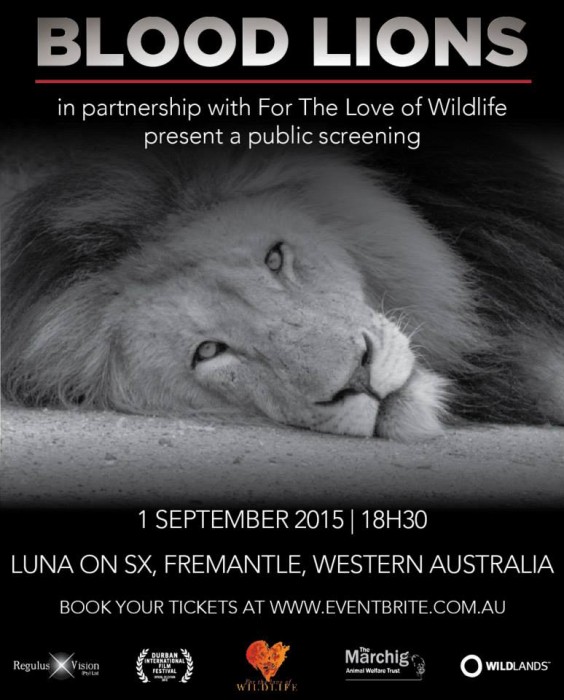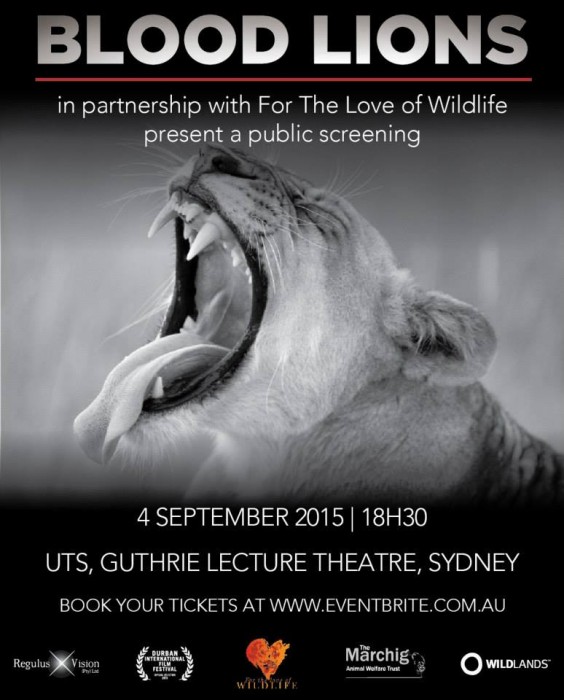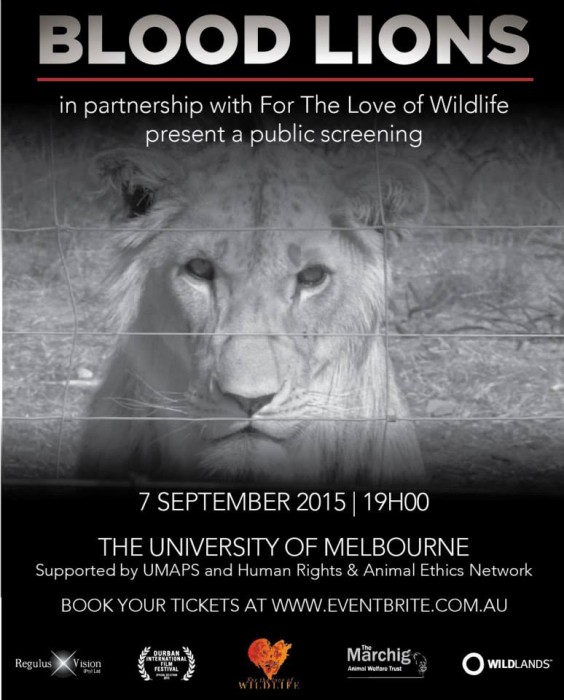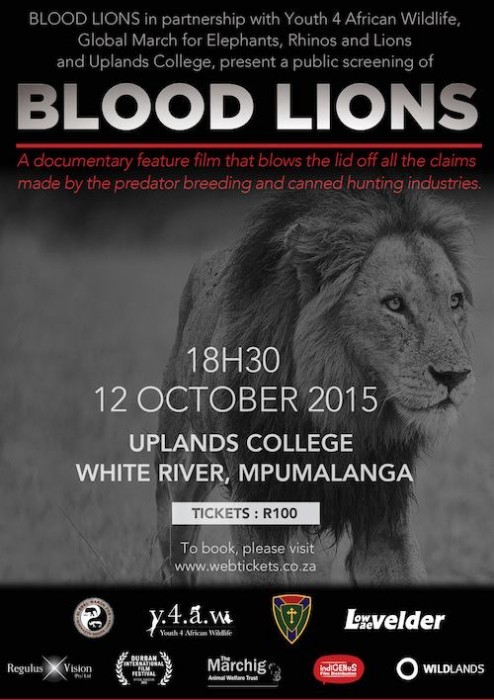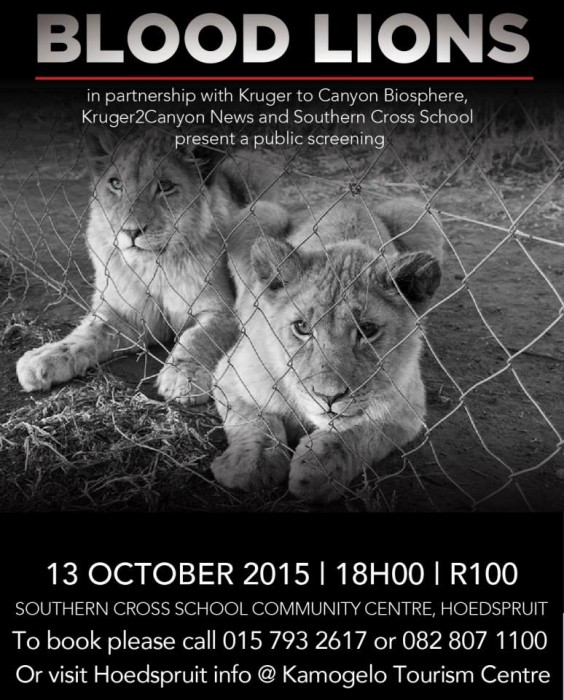 More about the film on their website http://www.bloodlions.org/