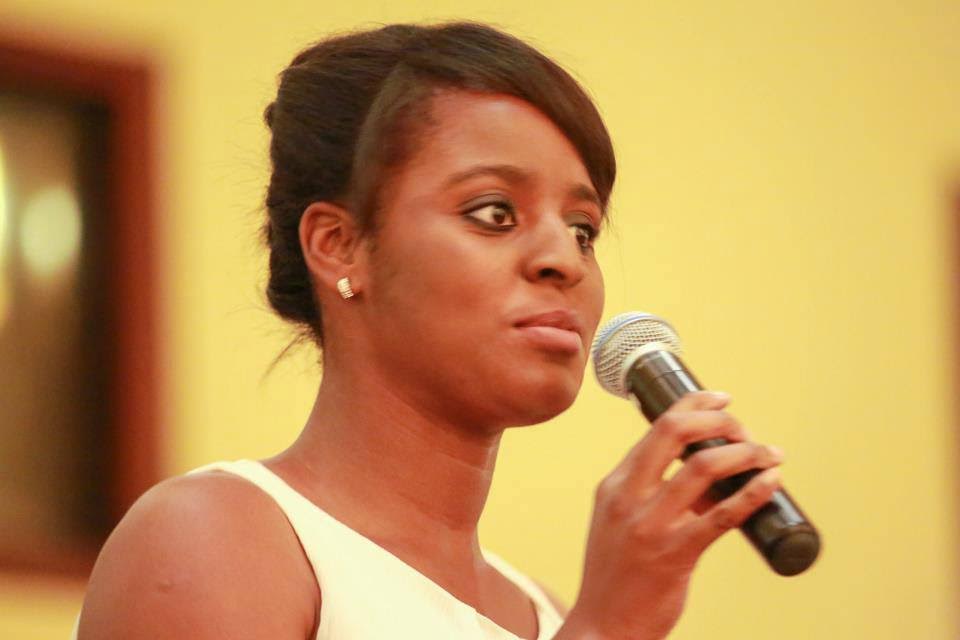 In the wake of the Luister video posted last week highlighting alleged inequalities of language and race at Stellenbosch University, and the subsequent clash between Elsenburg Agricultural College students and members of the Open Stellenbosch (OS) movement this week, there has been a flood of talk amongst the students about what's being demanded and who is actually doing the protesting. Here two students weigh in with their views…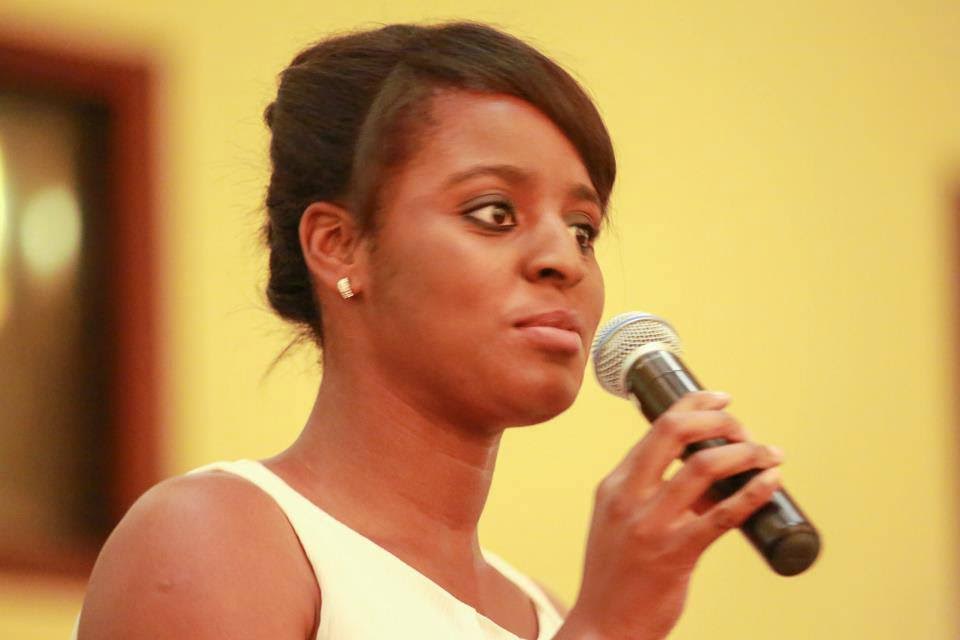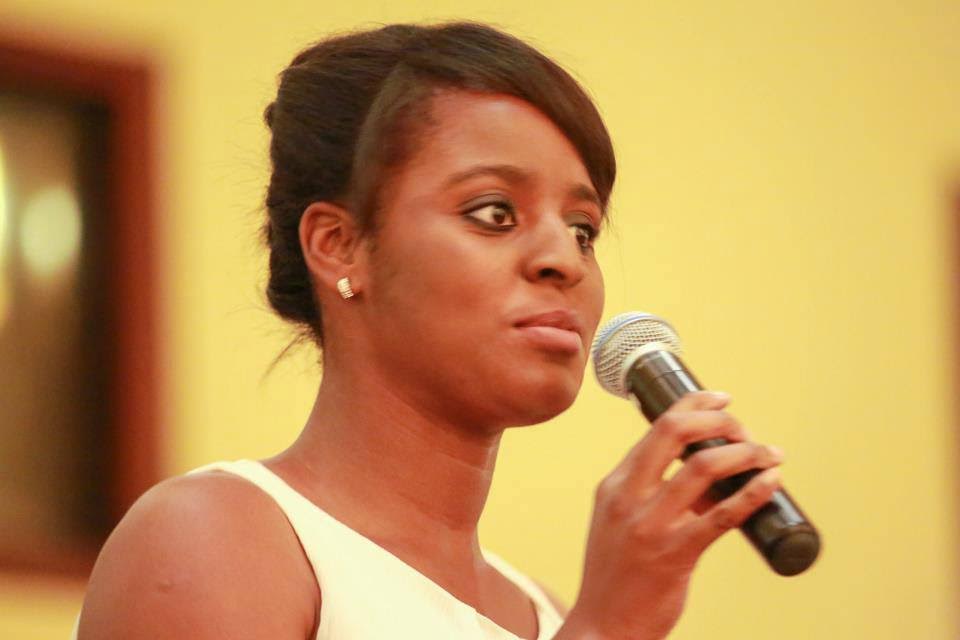 One of the march participants was Stellenbosch University PhD Political Science candidate Lovelyn Chidinma Nwadeyi, who was born in Nigeria and raised in Queenstown, Eastern Cape. Fluent in Xhosa, Igbo, Afrikaans and English, she  completed a Masters in Peace and Conflict Studies at Uppsala University in 2014 and a BA International Studies at Stellenbosch University in 2012.
Here is an excerpt from Lovelyn's post on her blog CourageCouer (republished here with Lovelyn's kind permission):
My thoughts on Complexity & the Intersectionality of Change at Stellenbosch University (SU)
by Lovelyn Chidinma Nwadeyi
On Monday, 1 September 2015, I sent this text to some friends of mine:
"Today was hard. It was beautiful to be part of the march. It was very emotional for me and a few others as well I suppose. I cried a lot today. For Stellenbosch, for our country, for the earth. We are such insensitive beings, and easily remove ourselves or ignore what people just next to us are feeling. It was a tough day though, to watch students from UCT [University of Cape Town] and UWC [University of Western Cape] articulate the needs and struggles of black students better than I think we can articulate it ourselves. It was tough to watch them hijack the movement and make it more about occupying buildings rather than claiming equal spaces. It was tough to see how the university brought in special security operative forces (not campus security USBD) – all big black men dressed in black attire, there to protect an enclave of systematically privileged whiteness from a group of [multiracial] peacefully protesting students and staff members. The breaking point for me today was watching them barricade Admin B and then barricade and lock the library doors in front of students as they approached the bib [biblioteek/library] to talk about and contextualise the plaque and statue JS Marais. They locked people in the Bib and they kept the rest of us outside until we dispersed. They closed the bib; they closed Stellenbosch in our faces. And some of management were there and they watched it and let it happen. And they had black men in black everywhere. It was so eerie, as though terrorists had descended on Stellenbosch today, but it was just students calling for change. It was hard. It was uncomfortable. I hated being part of the march because it wasn't always organised and coherent. But I loved being part of the march because I think I and many other black students and staff members got to claim back a little bit of space and dignity. Black people never come out in such numbers and masses on campus. Today for the first time we were the majority – and the march leaders didn't care whether us as a majority was of concern to the spaces of privilege around us. For the first time, today I was unconcerned with white feelings."
[quote_center]"For the first time, today I was unconcerned with white feelings."[/quote_center]
After hours and hours of trying to digest what had happened in Stellenbosch, that text message was all I could come up with. It was complex. It was ugly. It was true. Monday was not an easy day for anyone. The march was disappointing and exciting in so many ways. Stellenbosch University's management in Parliament was exciting and disappointing in so many ways.
"Why are there only men representing the university today, of which one is black and the other is coloured?" one MP asked. "What about the sustainability of promoting Afrikaans and English as equal languages of instruction at SU?" another MP asked. "If Stellenbosch is holding onto Afrikaans in order to cater for the majority of Western Capers who are Afrikaans speaking, then it must acknowledge that most Afrikaans speakers in the Western Cape are rural Coloured people – so what is the university doing to accommodate the coloured child?" a portfolio committee member asked. "Why are all your talks of transformation essentially just about adding more black people to the university? What other measures are in place?" 
Parliament was asking the tough questions this week, sparing no feelings and refusing to ignore the untouchable sacred cows of language and its interactions with race and power in Stellenbosch University.
Monday was a difficult day for me because I was both torn and relieved by the march. Staff members from different units were present at the march as well; I walked and talked with some of them and a deep sense of introspection was evident. What happened yesterday in Stellenbosch was extremely necessary, but it was painful, it was uncomfortable and it made participants like me question everything about myself, my time in Stellenbosch and more importantly why I am still here.
For the first time in a long time, I have been confronted with my privilege (albeit limited) in a space like Stellenbosch. 
Ek is 'n swart Nigeriese-Suid Afrikaanse meisie, wat vlot Afrikaans praat en ek is blykbaar een van die suksesvolle studente wat baie geleenthede op Stellenbos opegeneem het en gebruik het om myself tot dusver te bring. As ek krities oor die universiteit, die bestuur, of die studente en personeel wil praat, kan ek. Want ek kan dit in hulle taal doen. Ek kan dit doen op 'n manier wat hulle sal aanvaar, op 'n manier wat vir hulle geldig sal wees.
In practice what this meant was that for the three and a half years I spent at Maties before I left, I never confronted the real elephants in the room.
For my undergrad years I facilitated workshops, debates and seminars on race, diversity and multiculturalism. I would sit on university leadership panels that aimed to transform campus by making it an inclusive space for all students, in whatever way possible. I was in and out of the former Rector's office, with other black and coloured students.
We would talk to Prof Botman and some of his management team about our experiences. Being called kaffirs in Stellenbosch, being told by lecturers we don't belong here because we made the mistake of asking for a word or two to be translated in a class, not being allowed to share rooms with white girls/guys in residences because white and black don't mix, being told that we don't deserve to be at Stellenbosch because we just fill part of the Equity quotas necessary for our courses and residences – not because many of us were A students right through high school till Matric finals.
We told stories of how during "skakels" the white boys would refuse to shake our hands or talk to us, others would laugh in our faces. So while our white sisters got their "skakel" on, we would sit in a circle together at the back until the skakel was done, and then we would walk altogether back to res and listen to our sisters tell us of how great the guys at [insertKoshuis/PSOnamehere] were because we obviously did not meet the same people.
Indeed, we had become skilful at the rhetoric of narrating our tales without experiencing the pain. The university became well-versed with the challenges of being non-white and non-Afrikaans at Stellenbosch University. It became so normal at a stage that we started making jokes about it.
All these things happened, and for some reason myself and many other friends just shoved these things to the back of our minds, put our heads down, got our degrees, graduated in the DF Malan Sentrum and left Stellenbosch for our next adventure.
We didn't make massive movements, we didn't kick up a storm and so many people were proud of me and us for doing that. "Well done," they said, "you survived". Your hard work has paid off for you.
And it did pay off. Because we didn't fight and argue and we limited our complaints and experiences to the tea-parties held for us in the Admin buildings by representatives of management, we became the go-to people for conversations on race and diversity and language and inclusivity; we could have those conversations not just on our own terms, but on their terms as well.
It was like helping an abusive partner understand why their being abusive to you was wrong while you were bleeding and trying to dress the wound from the last injury they inflicted on you. At some stage, you start to rationalise that it isn't that bad, that they are doing their best to change, and that you must just be strong for the both of you. "Dit sal beter raak," you tell yourself.
On Monday for the first time, I had to ask myself, why did I not kick up a fuss, and now a bunch of first and second years are? Why did I keep quiet, and not make a big deal about the fact that little by little in subtle and overt ways my dignity was being stripped off of me? Were cookies and coffee in the admin building really enough to keep me quiet?
Three years ago, I wrote an article in which I was very pro-non racialism, all about let's not see race, let us be one happy family, let us be nice. And in an ideal world, I would unashamedly stand by that statement. I really wish that we could operate and live that way because right now I am uncomfortable in my own skin as I am sure everyone else is too. But we can't live that way because it is not reality for everyone. It is a very easy thing for my white friends to do in Stellenbosch. You can be blind to race when your race is the default. You can be blind to what privilege really means when your voice is the loudest in the room.
Whiteness is the norm in Stellenbosch; white Afrikaans-ness is the norm. Thus spaces, offices, shopping malls, classrooms all reaffirm norms that make sense to that. So when I come into class, residence, offices etc., I am an exception to the norm and must thus navigate the structural conditioning of the place without upsetting too many, while still claiming my space.
And for an 18, 19, 20, 21 year old, that is just f****** hard. You don't even know what that means at that stage. All you know is that it's not nice to not be fully accepted in a space that you thought you would be welcome in.
Afrikaans is verseker my gunstelling taal in Suid Afrika. Dit is vir my die een taal wat gebeurtenisse, emosies, natuur en mense die beste kan beskryf.  En my gunstelling woord in Afrikaans is "koester". Dis 'n word wat 'n mens meestal by troues hoor, en omdat ek baie Afrikaanse vriende het, het ek die woord al baie keer gehoor.
The English definition of "cherish" is to care for tenderly.
En toe het ek besef, ek is terug in Stellenbos en ek is so hartseer oor dit wat nou gebeur omdat ek vir Stellenbos in my hart koester en wil aanhou koester.
I love this place because of the potential it has. The fact that the thesis for apartheid was written in the walls of this university, the fact that this place was established to keep some out and welcome others in, the fact that this town has been the birthplace of some of the best and worst figures in South African history all bode for a fatalistic picture. But so much can be done with that. And I really believe that if Stellenbosch can get it right, South Africa will be fine. I love Stellenbosch because when I did facilitate talks and sessions on diversity and change etc., those conversations (albeit with a very small group of students) were small victories and they were what gave me hope.
I tremble to think that my children must one day attend another university. I want them here! But I want them to walk down Victoria street without having eggs thrown at them from some male residence because (probabilistically speaking) my children may not be white. I want them to ask tough questions in class and not be viewed as radical communists. I want my kids to come back from a night out in the town and not be afraid that some inebriated guys will trail them and call them kaffir and p**s and then be excused for it because they were drunk. I want my daughters to feel that a dress worn outside in Stellenbosch is not an invitation be ravaged by a horny lad.
I never want my children to hear the words, "Jy is nie soos ander swartes nie, dis hoekom jy so goed presteer."
The ugly truth though is that my love for Stellenbosch and its potential does not change anything, in fact, my love and hopefulness for Stellenbosch is what keeps me comfortable. Because somehow it blinds me to think that dialogue and conversation is enough. Which it isn't. Dialogue is a means to an end, it is not the end in itself. If dialogue was all we ever needed, I wouldn't be at Stellenbosch today, heck – South Africa wouldn't be what it is today.
My concern however is that thus far, neither the media nor Open Stellenbosch I think have been clear on how a fight for language equality became a race issue as well. What I understand and support is that the current protests and challenges are primarily directed at making Stellenbosch dual medium university as its previously Afrikaans counterparts are now i.e. UOFS (Kovsies) & UP (Tukkies). I think it is very necessary that Stellenbosch adopts dual medium as this means everyone has a good chance of knowing what's going on in class, and it is the most practical option…
Please read the rest of Lovelyn's post on her blog, CourageCouer – click here.
My Thoughts on the Open Stellenbosch Drama
by Anon, Female White English-Speaking Student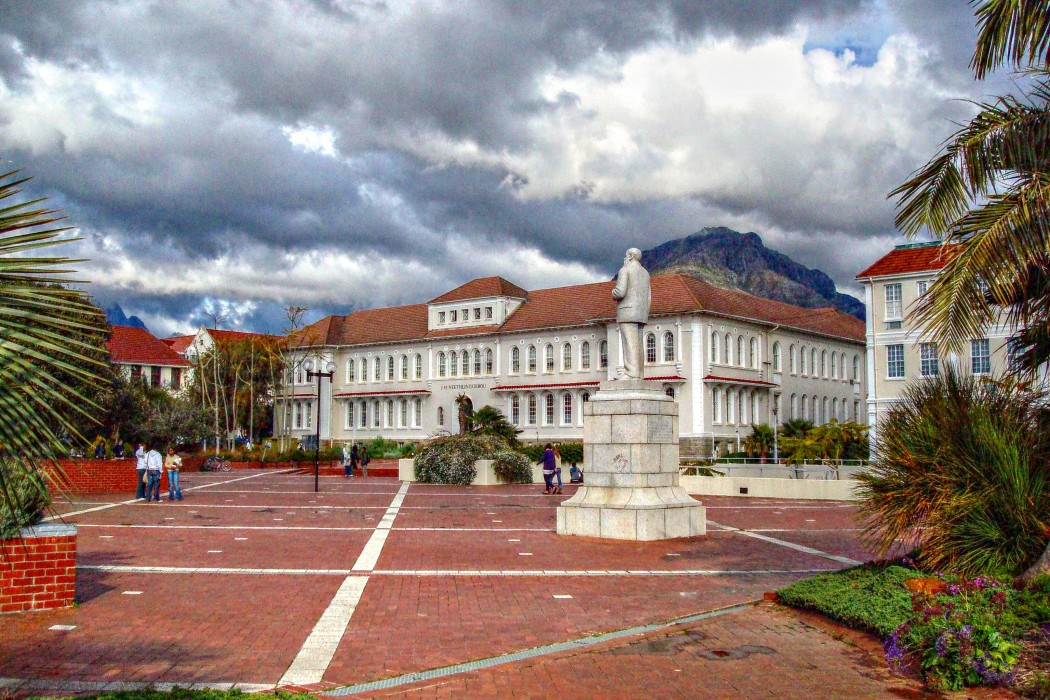 "There has been this movement called Open Stellenbosch (OS) going on here this year, and it all started based on the inequalities with Stellenbosch's language policy – even though we are known to be a previously Afrikaans university.
"Non-whites have been protesting, saying that they aren't offered the same things as whites because we whites apparently ALL understand Afrikaans…I was unaware that I was fluent in the language but apparently this person who doesn't know me and is purely judging me on my skin colour has now decided that I should be grouped in with the many Afrikaans and non-Afrikaans speaking whites.
"So it started as being about the language policy but, knowing society and that everything escalates in a heartbeat, it's turned into a racial thing.
"We have found that it is normally the workings of the University of Cape Town (UCT) crowd. I say this because there was a protest/march on Monday which was the OS group, and about 75 percent of the students driving them were students from UCT, University of Western Cape or were Economic Freedom Front (EFF) protestors. Some of these EFF protestors were the ones that were seen in the video taken at Elsenburg. [See below.]
"This language policy inequality thing has just become about race. I have personally experienced race once on campus, but even then as a 'privileged' white girl, you aren't seen as having a valid say or opinion.
"No matter what any white person says, you are caught in a catch-22:
"1. You are either totally for the whole OS movement and genuinely want to strive for equality on all grounds – language and race – but are seen as unsympathetic and ridiculous because as a white girl/boy you wouldn't be able to have any comprehension of the struggle that non-whites have been through…OR
"2. You completely reject the whole movement, and you are seen as a racist…
"I have just decided to try and not let it bother me anymore. Even though I felt a bit uneasy on campus today after seeing those violent attacks at the Elsenburg residence. Even though I can't get through a single Facebook scroll on my phone without seeing someone speaking about Open Stellenbosch and racism – when I sometimes get the feeling they have no idea what they're talking about.
"Even though I used to have a friend in one of my classes who always chatted to me and is such a smart guy…to find out that he was one of the guys shouting 'Happiness is when the white man is hurt/gone' over the megaphone in one of their protest 'struggle songs'.
"I am alarmed at how fast this has escalated, and I know that there is no way back from this, but we'll just have to wait and see, I guess…"
WATCH VIDEO: Clash at Elsenburg agricultural college on Monday
According to a statement released by the Democratic Alliance on Thursday, it has welcomed an agreement which was reached yesterday at Elsenburg Agricultural Institute to stop the protesting and the college was continuing with its efforts to develop a new language policy including a revised timetable with tuition in English and Afrikaans and the availability of English tutors to assist affected students. The statement said "we believe that the only way forward is for the management and the students of Elsenburg Agricultural Institute to find solutions to the issues of language and transformation through meaningful dialogue."