In early August this year we decided to take my little semi-rigid inflatable boat to a favourite area of False Bay, near Cape Point, on a beautiful sunny day.
Mr Curious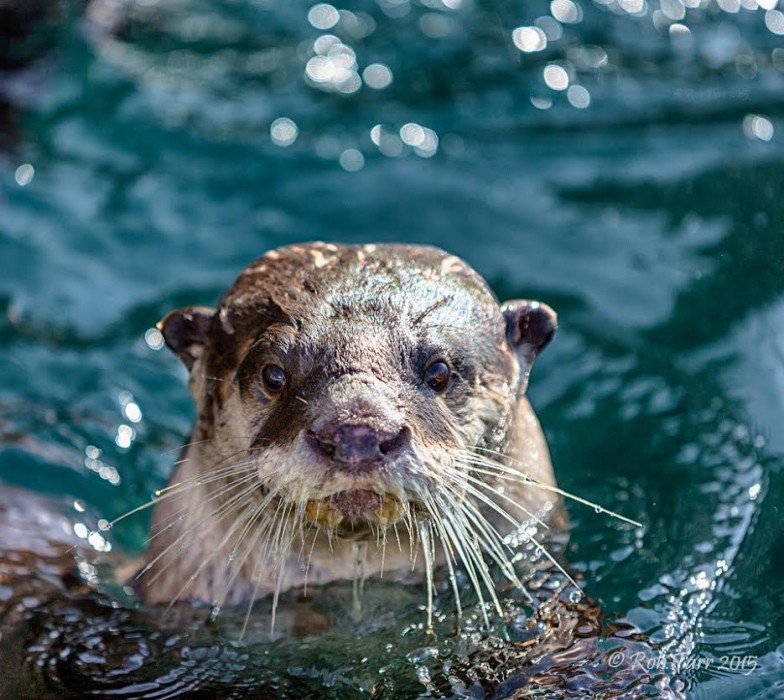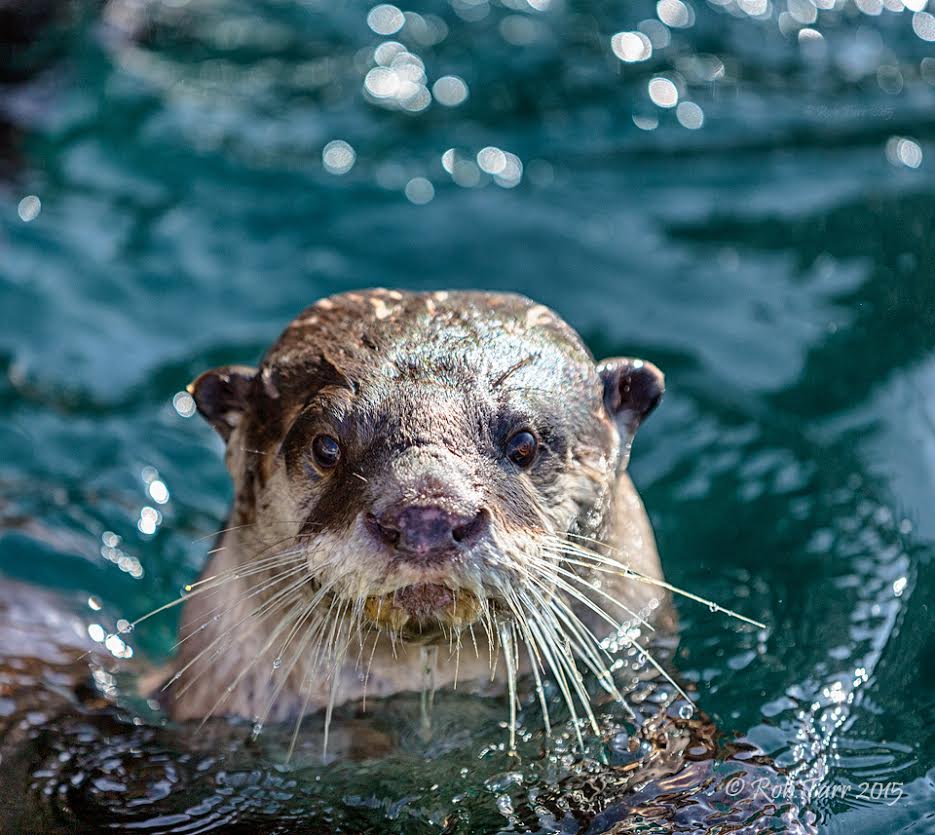 That turned out to be a great decision, because as we approached an area called Rooikrantz – a popular angling spot – we spotted the bobbing heads of a family of four Cape Clawless otters in the water.
Coming to say hello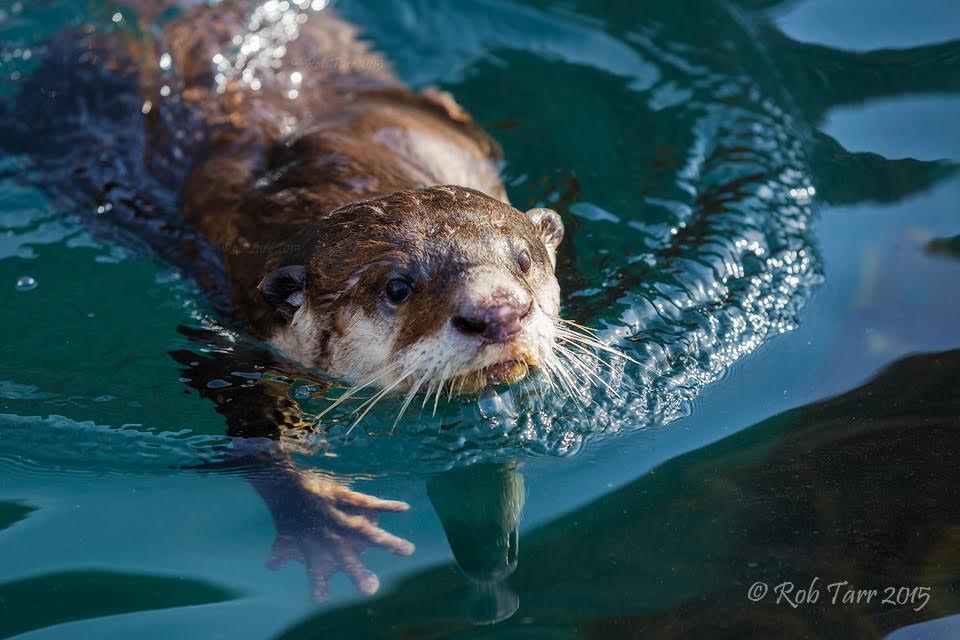 What was even more surprising was that, as we approached cautiously in the boat, the otters swam out to meet us and started diving under the boat, popping up on all sides, and scooting around in a really lovely playful, curious interaction.
The webbed feet look very much like human hands – and this is understandable, because otters use their hands a lot when handling and eating their food.  They eat well – lobsters, fish, octopus and squid are their main diet.
Playing on the rocks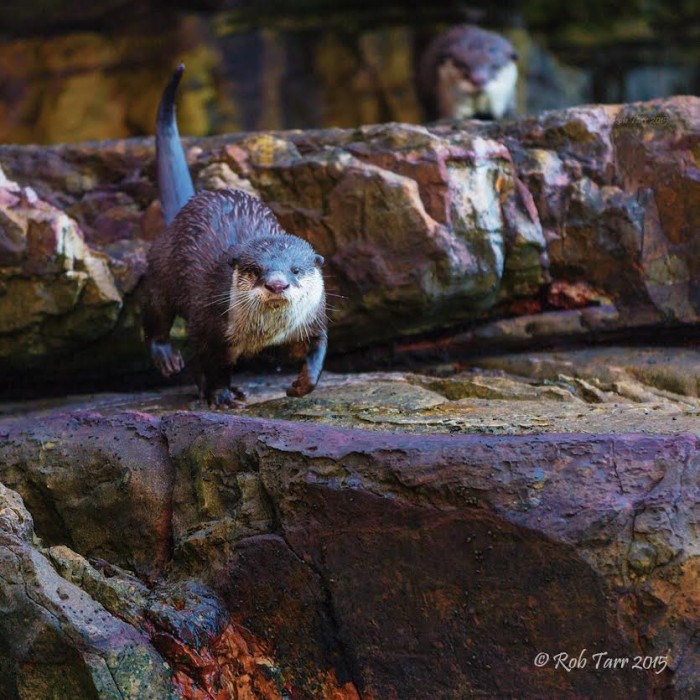 Two of the otters – probably the youngsters – alternated between swimming around us and climbing back onto the rocks and playing around there. But pretty soon, their curiosity got them back in the water to take a closer look at us again…
Posing for the camera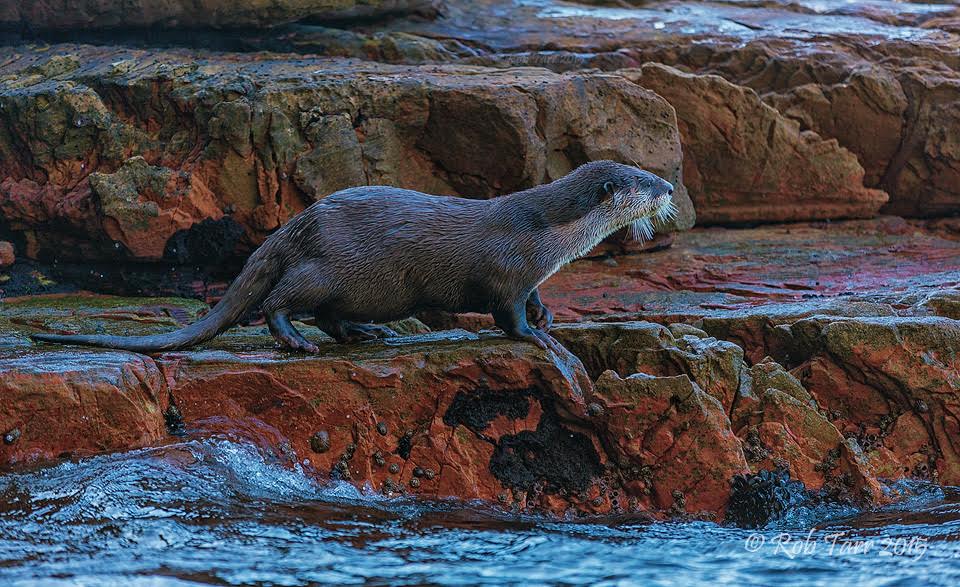 A lovely side profile showing the long tail, and almost weasel-like elongated shape.
Time for another swim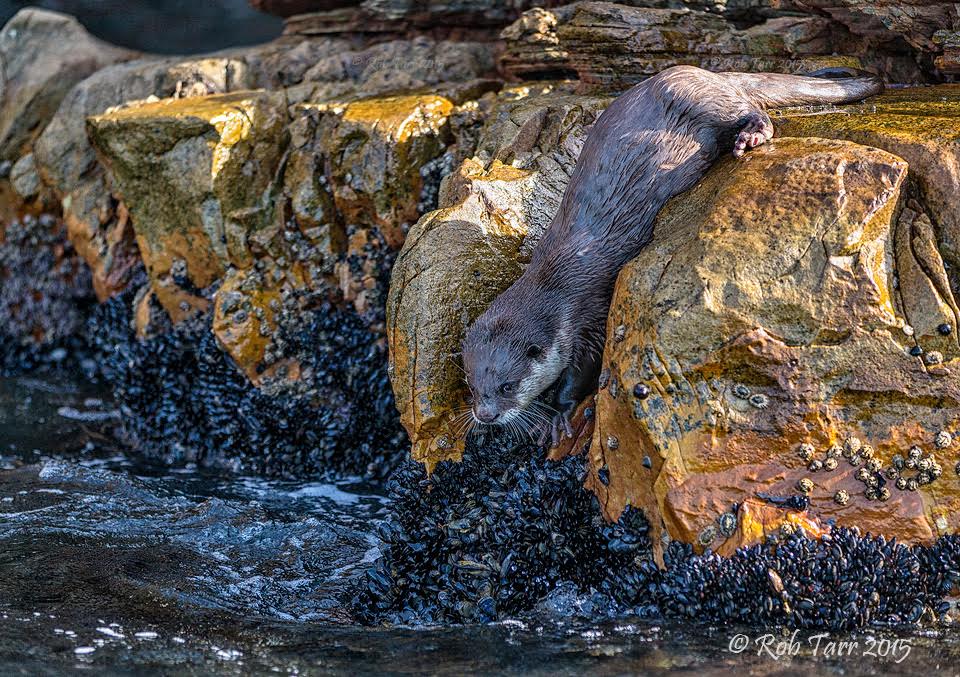 Sneaking a peak at us before coming across to the boat for some more fun.
The abundant mussels on the rocks are possibly one of the reasons they were there. Apparently mussels form part of their varied seafood diet.
Wanna be friends?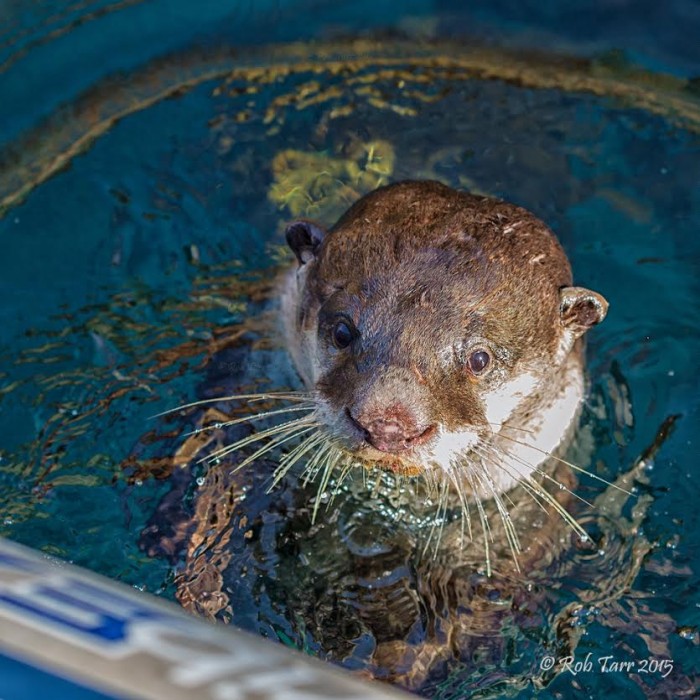 Saying hello next to the boat – curiosity and friendliness personified.
I am sure that if they could have, they would have climbed aboard.
Come on in!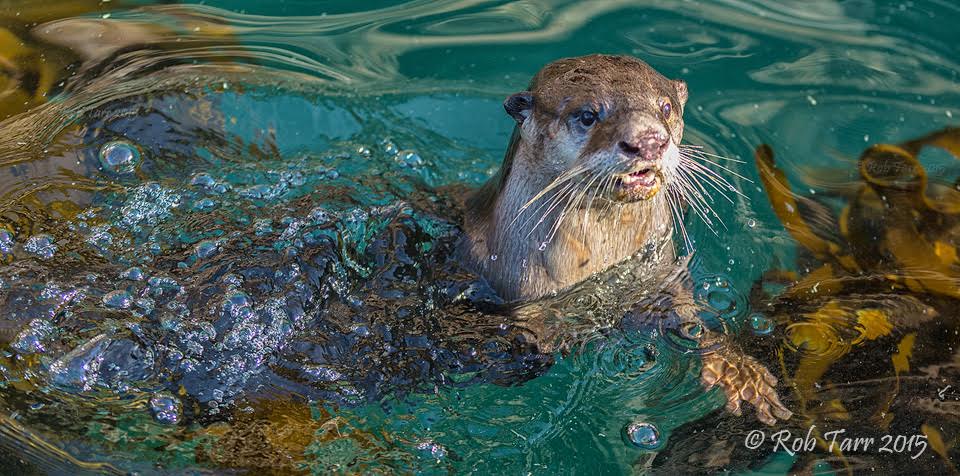 They spend a lot of their time in the kelp – which would provide some degree of shelter from potential attack from sharks.
This whole interaction lasted for seemingly ages, but afterwards, checking my photo records, the whole episode lasted around 15 minutes. We felt incredibly lucky and spoiled to have been treated to this friendly visit. A first for me in many, many years of boating on false bay.
I hope you enjoyed this series of friendly faces. Your comments and thoughts are welcome.
ABOUT ROB TARR
Rob qualified as a Fellow of the Photographic Society of South Africa (FPSSA), and was recently awarded the status of Artiste of the International Federation of Photographic Art (AFIAP).
All Rob's images are available as prints, and he particularly favours the use of cotton-based fine art print paper and pigment inks, as these have an archival stability approaching, or exceeding, 100 years. These are easily shipped worldwide. He is also available to discuss possible commission work.
[vc_button title="www.robtarr.co.za" target="_blank" color="default" size="size_large" href="http://www.robtarr.co.za"]
[vc_button title="www.fb.com/robtarrphoto" target="_blank" color="default" size="size_large" href="http://www.facebook.com/robtarrphoto"]