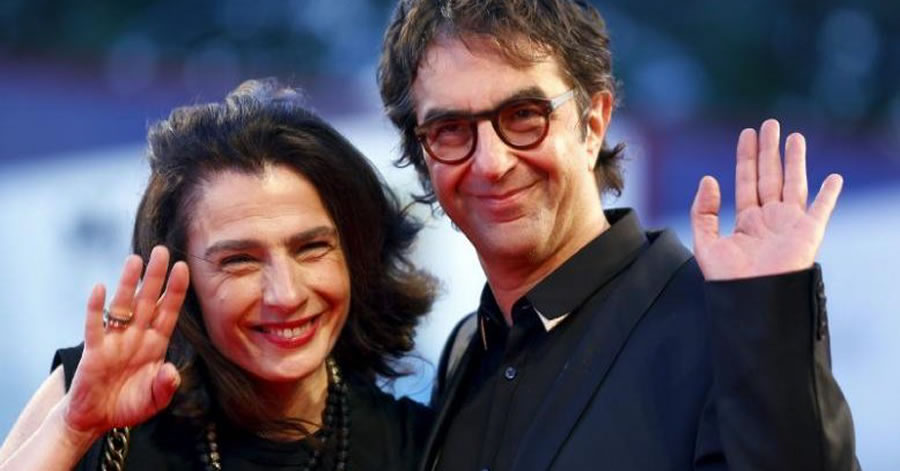 The partly South African-produced movie 'Remember', about a man who discovers that the Nazi who killed his family during the war is alive in the United States and goes to find him, received a 10-minute standing ovation when it premiered at the Venice Film Festival this week.
'Remember' – which was co-produced by renowned South African filmmaker Anant Singh ('Mandela: Long Walk to Freedom') – received the incredible ovation on Thursday evening…although reviews were mixed.
The winners of the Venice Film Festival will be announced at the Awards Ceremony tonight on the Lido. 'Remember' (which is presented as a movie from Canada and Germany) is pitted against films from around the world including South Africa's first-ever entry into the highly prized Golden Lion award – Oliver Hermanus' 'The Endless River' which traces the cycle of violence in a small town in the Western Cape and stars Crystal-Donna Roberts.
'Remember' will also be shown at the highly regarded Toronto Film Festival in Canada as a Gala Presentation this weekend.
Singh  co-produced the movie with Canadian Robert Lantos (who has been involved in several movies with his countryman David Cronenberg).
"It is wonderful to have a South African-Canadian collaboration on a project as illustrious as this," Singh said. "It is highly exciting for us (in light of the film being selected for) two of the world's most prestigious film festivals".
'Remember' is directed by Oscar-nominated Atom Egoyan ('Ararat' and 'The Sweet Hereafter') and stars Christopher Plummer, Martin Landau and Dean Norris (who starred as Hank Schrader in 'Breaking Bad').
The film will be released on the North American art house circuit and later internationally, including an early 2016 release in South Africa.
It tells the story of Zev (Plummer), who finds out the Nazi guard who murdered his family during World War 2 is living in the United States under an assumed identity. Determined to find the man and deliver due justice, Zev must embark on long, event- and character-filled road trip.
Watch the video trailer to 'Remember':
Singh said the producers of the film believed the actors' performances "will make the film a serious awards contender".
Singh has been behind box-office hits such as Leon Schuster's 'Mr Bones' movies – South Africa's highest grossers ever – as well as critically acclaimed movies like 'Yesterday', 'Sarafina' and 'Long Walk to Freedom' with Idris Elba playing Nelson Mandela.
Plummer plays Auschwitz survivor in Venice film 'Remember' http://t.co/RCVnpJXCoA

— Chelsea (@chelsea_sales) September 10, 2015
Partly sourced from southafrica.info
UPDATE 10 pm (12 September 2015): The Golden Lion winner has been announced. It is 'Desde Allá' (From Afar), directed by Lorenzo Vigas, the first ever Venezuelan film to be selected for competition at the Venice Film Festival.