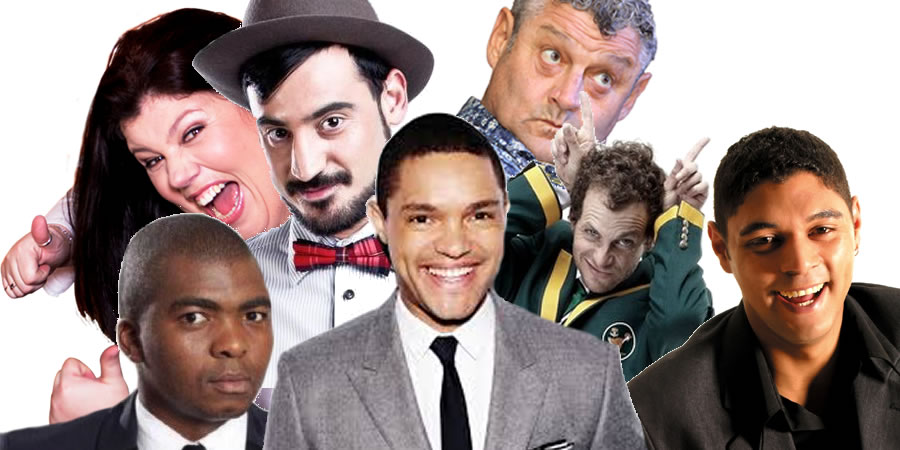 Since Trevor Noah has left our shores and is gearing up to take the helm of America's 'The Daily Show' on Monday, here's a random selection of other South African comedians – the new, the old and the beloved – who are sure to keep us entertained!
Some of these comedians will also be performing at an international comedy festival in Johannesburg in November. (See details below.)
Please Note: Some of the language and jokes are NOT for sensitive viewers!
Here, an oldie-but-goodie video of Barry Hilton being asked to a braai…
Watch Riaad Moosa's video of him doing Bond, James Bond:
Deep Fried Man and Steve Donald sing the South African national anthem in this video using only English words:
Loyiso Gola explains trying to learn Afrikaans at school:
Watch South African-born (New Zealand-living since 2006, and mixing up the accents) Urzila Carlson getting down and dirty:
Stuart Taylor's video on not-so-real real estate chatter:
Nik Rabinowitz speaks Xhosa at the time of the 2010 World Cup:
And okay…we couldn't resist, here's a Trevor Noah video:
Watch Trevor Noah – Zambia loves escalators
Also remember that the Johannesburg International Comedy Festival takes place 6-8 November 2015.
Forty-two comedians are scheduled to take part in what is considered to be one of the biggest gatherings of comedy talent ever assembled on the continent!
The festival will feature local, continental and international talent performing at the Alexander Theatre, Orbit Jazz Café, Thirteen and the Bannister Hotel in Braamfontein as well as The Market Theatre and Bassline in the Newtown precinct. There will also be fringe shows at popular Braamfontein venues.