Harbour House and Brass Bell in Kalk Bay, South Africa, took a beating from the ocean yesterday…possibly causing thousands of rands worth of damage, following Sunday night's supermoon when the moon came closer to the Earth and had more of an impact on the tide. Photographers ROBYN GWILT and KIM BOUCHIER were there to capture these photos…
UPDATE

: View Supermoon brings big waves to Kalk Bay on 14 November 2016.

Other parts of the world were also affected with the "super tides" causing flooding in beach resorts like Miami, Florida (USA).

Kalk Bay Harbour yesterday. It appears calm…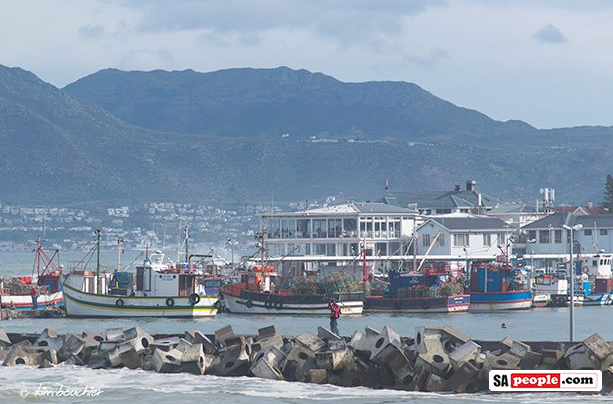 But…the Kalk Bay Harbour Wall was being pounded by waves…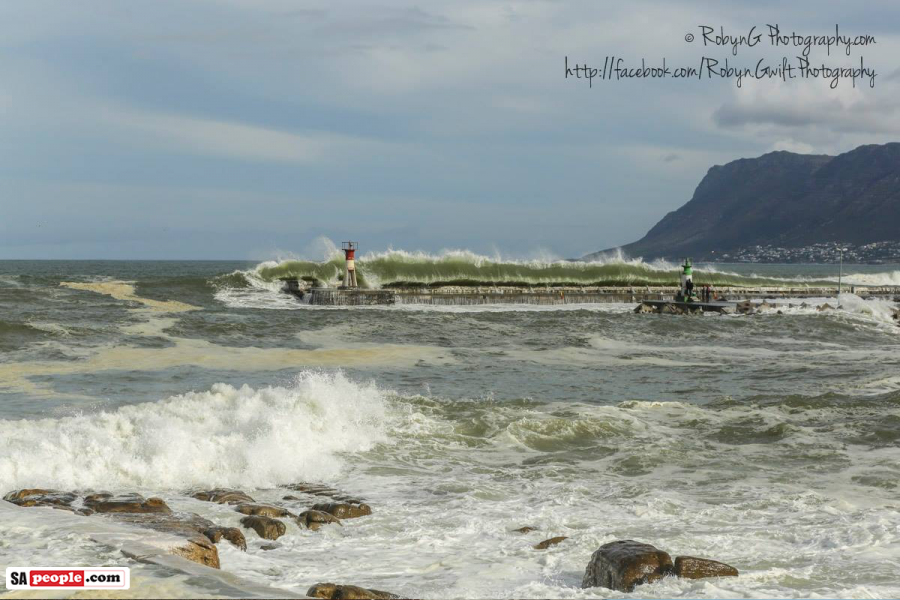 You could surf right up to the legendary Brass Bell!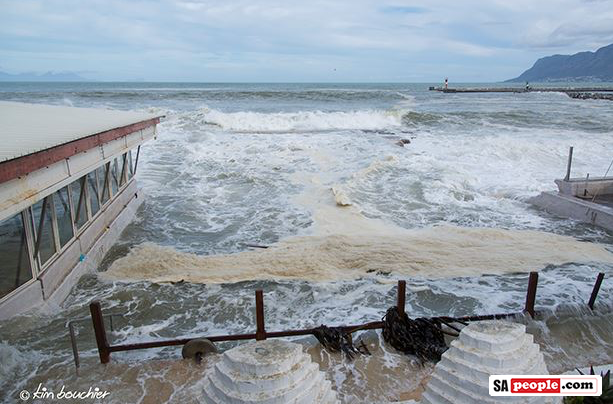 The restaurant was completely flooded…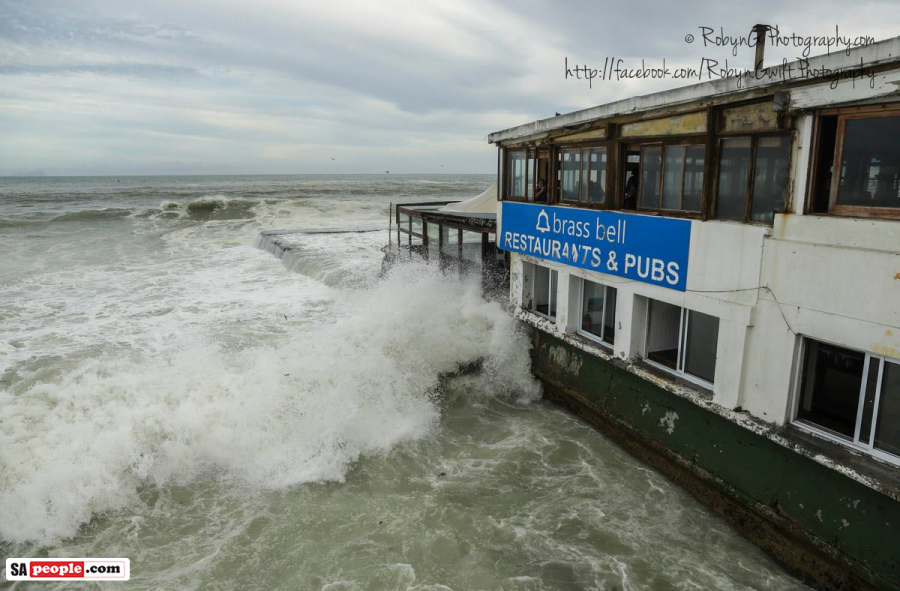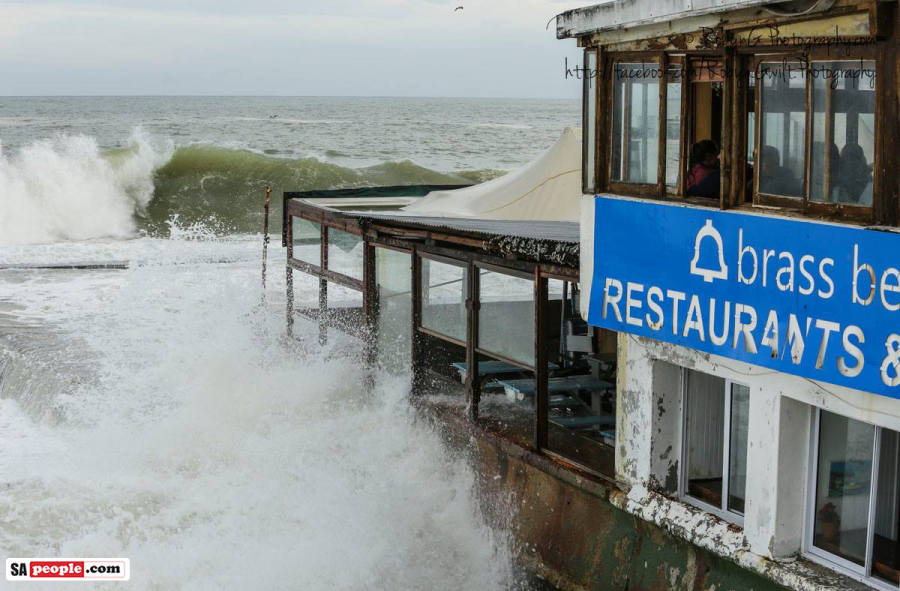 While the pool area was under the foam…and a brave man clung on…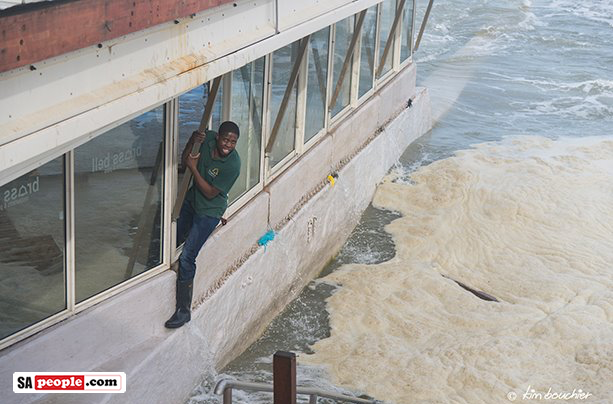 Eish…
And here's the wave that got Kim – "I turned my back as I realised it was larger than the other waves and it was coming right at me…."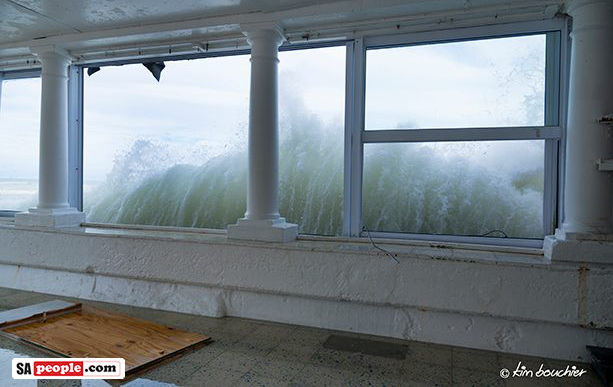 "Growing in stature as it hit…inside Polana Restaurant, downstairs from Harbour House Main Restaurant.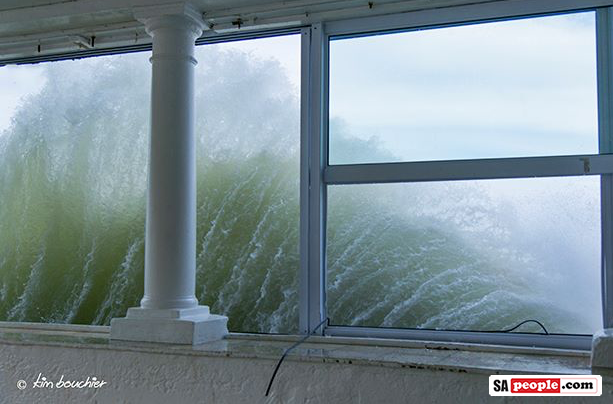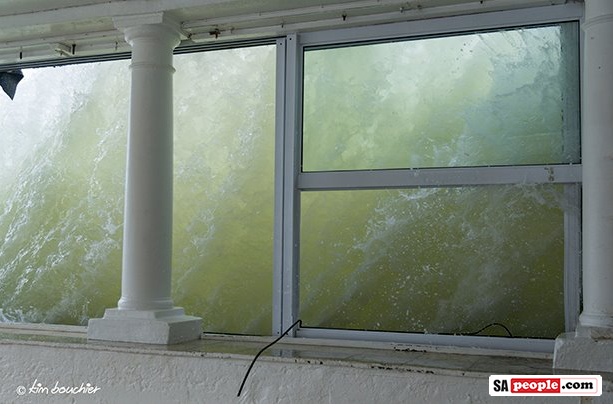 "I suddenly remembered my mothers words: 'Never never underestimate the power of the ocean.'"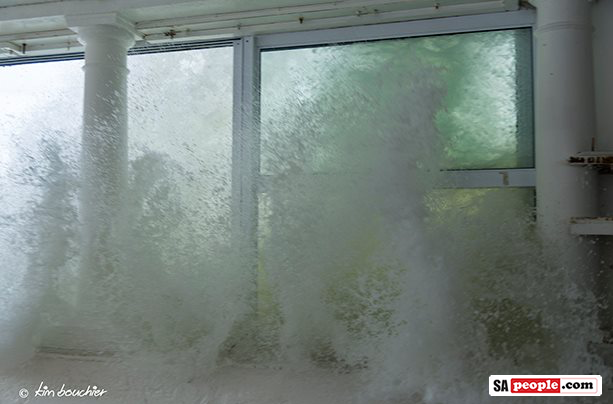 The manager at Harbour House Restaurant told Kim that he had been there since 4am and his workers had cleared the rooms and the broken glass but they were still trying to use buckets to get the water out…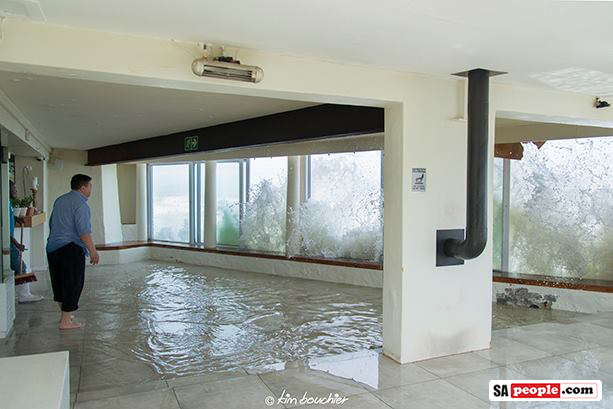 "He showed me the holes they drilled in the walls to let the water out," says Kim.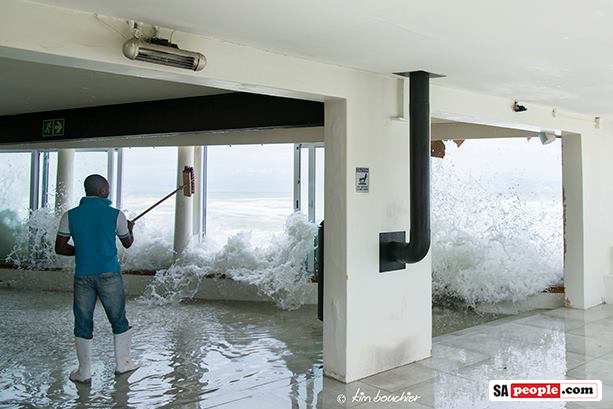 "Parents told kids to go 'stand there' and we will take your picture…" she says.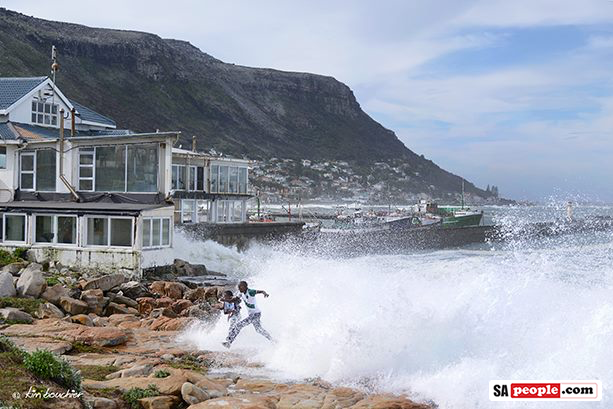 The kids just made it back in time (see the photos on Kim's facebook page). "It was a really silly thing to do," she says. "Don't they think NSRI have enough on their hands already???" Tragically, according to NSRI (National Sea Rescue Institute) 10 fishermen died and three are still missing after they were forced to abandon their fishing trawler because of the rough seas near Hangklip in the Western Cape.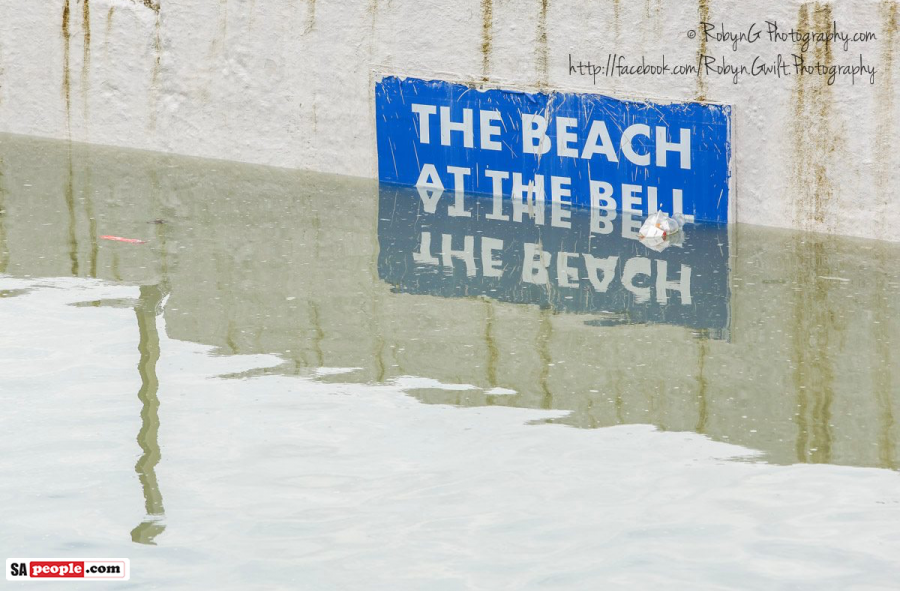 Robyn says she noticed that Harbour House staff were working hard to "sweep and bail water to protect expensive equipment on the level that was flooding, while the Brass Bell just opened their windows and let the sea sweep through, as it was going to anyway!"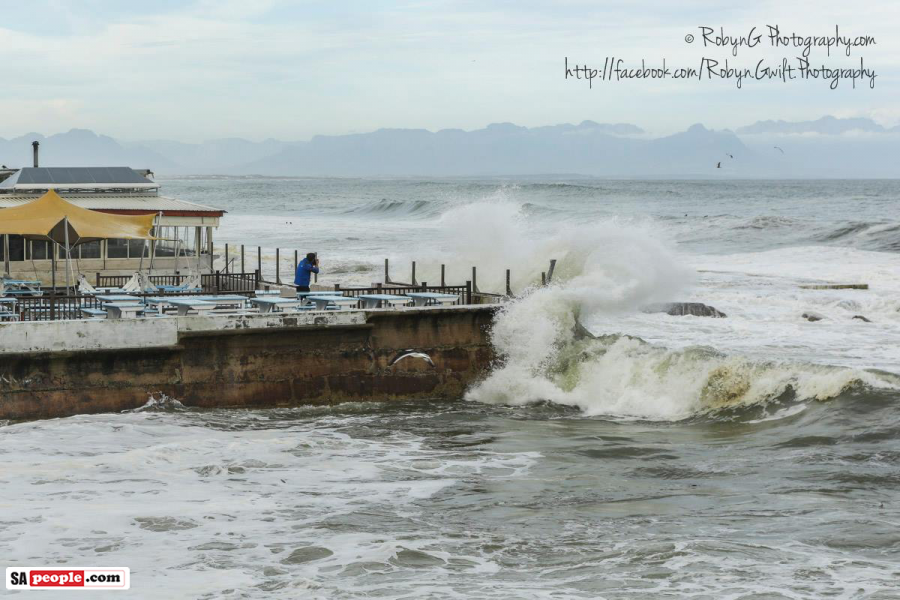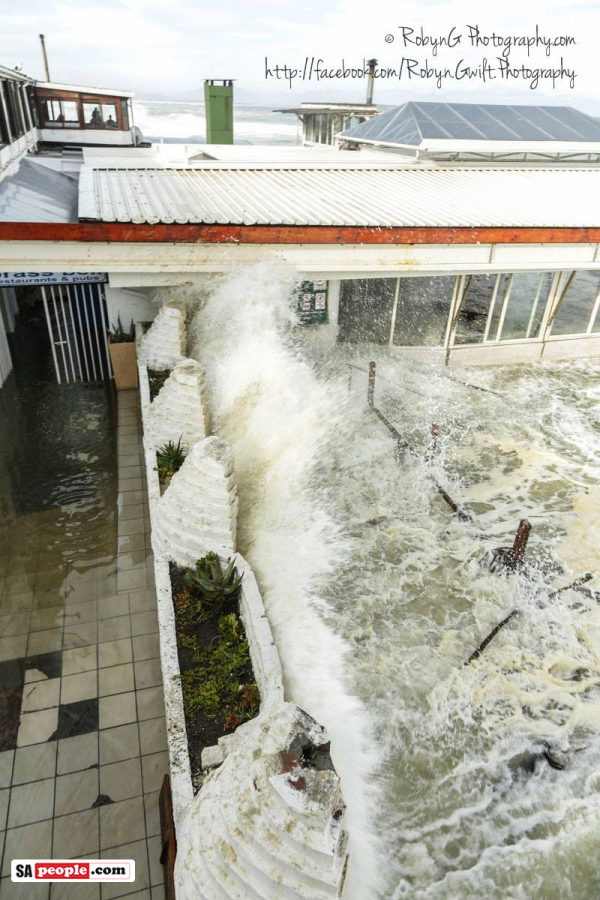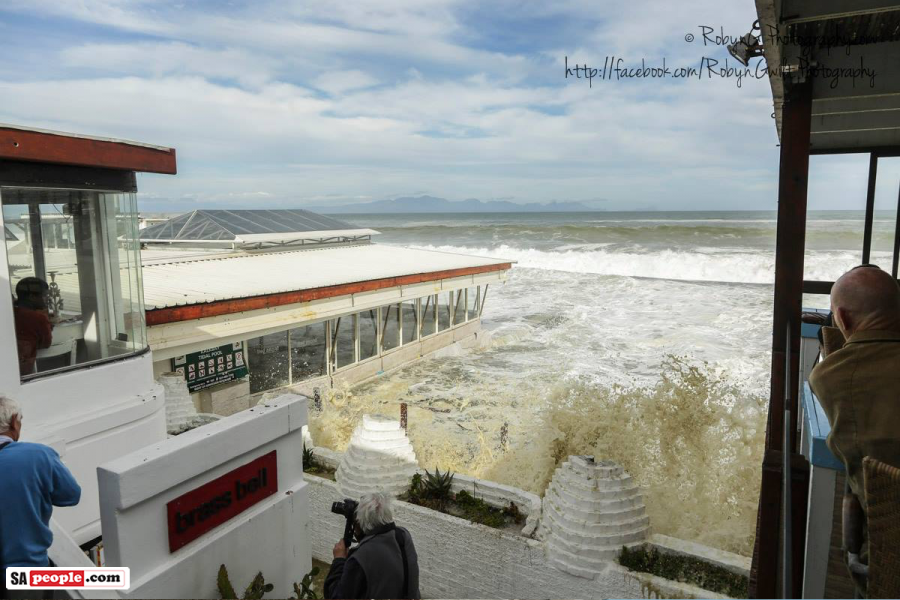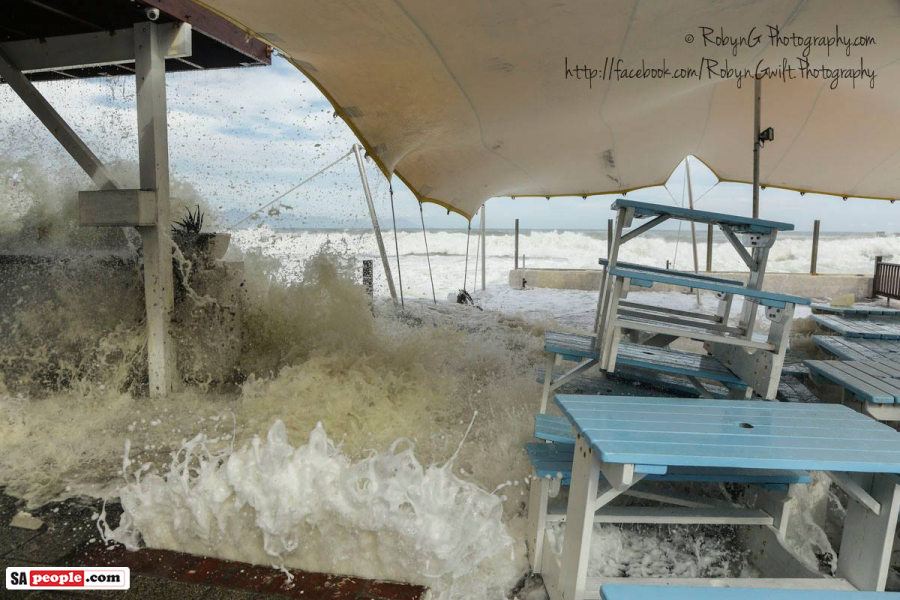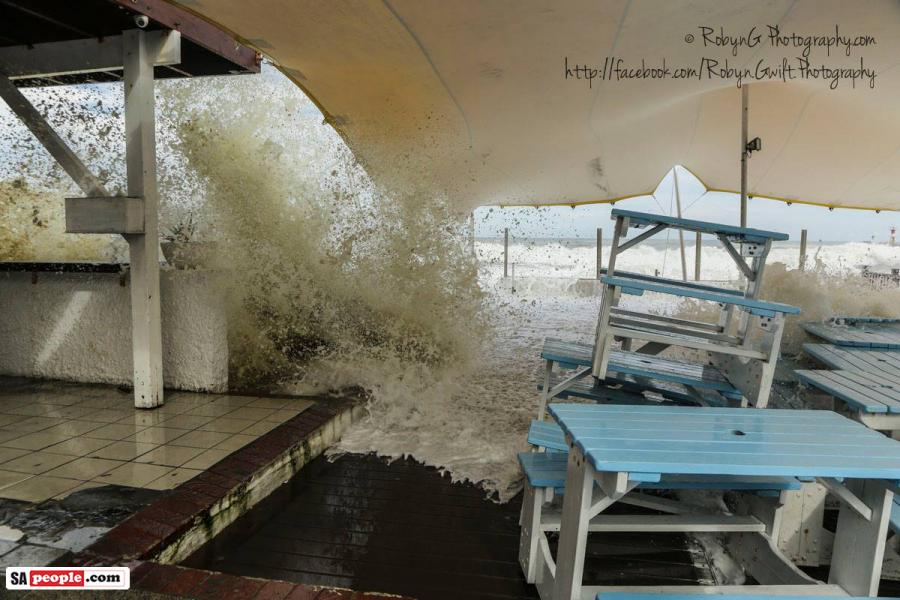 And of course there were those brave enough to take advantage of the swells…
"The surfer's were riding the waves, the photographers were keeping their feet and equipment wet, the seals were happy as and Mother Nature was just doing her 'thang'," says Robyn. "It was just amazing, thrilling, invigorating and quite scary to see water on the rampage!"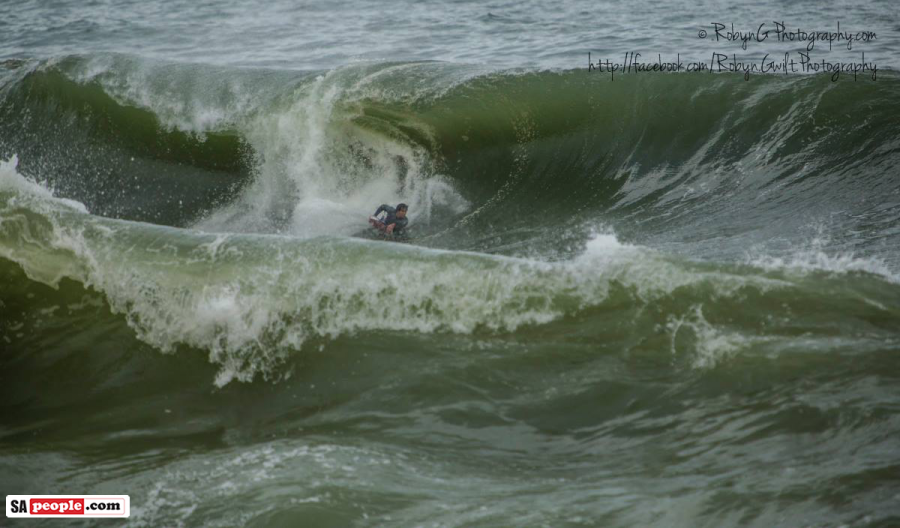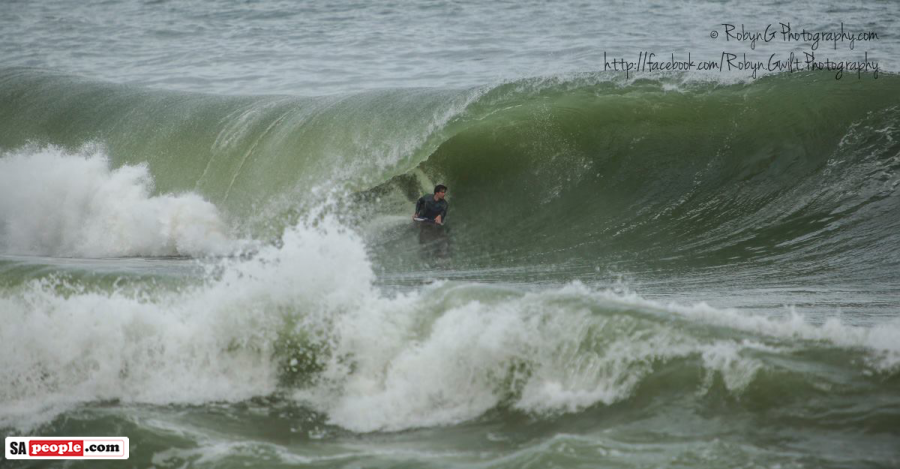 MORE PHOTOS (many more awesome photos!)
Robyn Gwilt's Photography Page
Kim Bouchier's Photography Page