Over 130 marches are taking place around the world this weekend to raise awareness about the plight of elephants and rhinos who are currently being poached to extinction in Africa…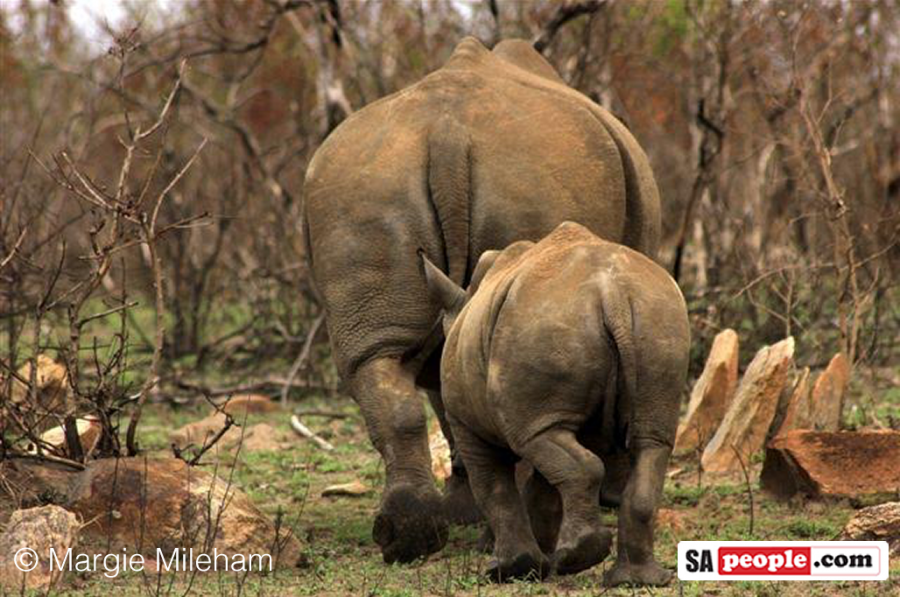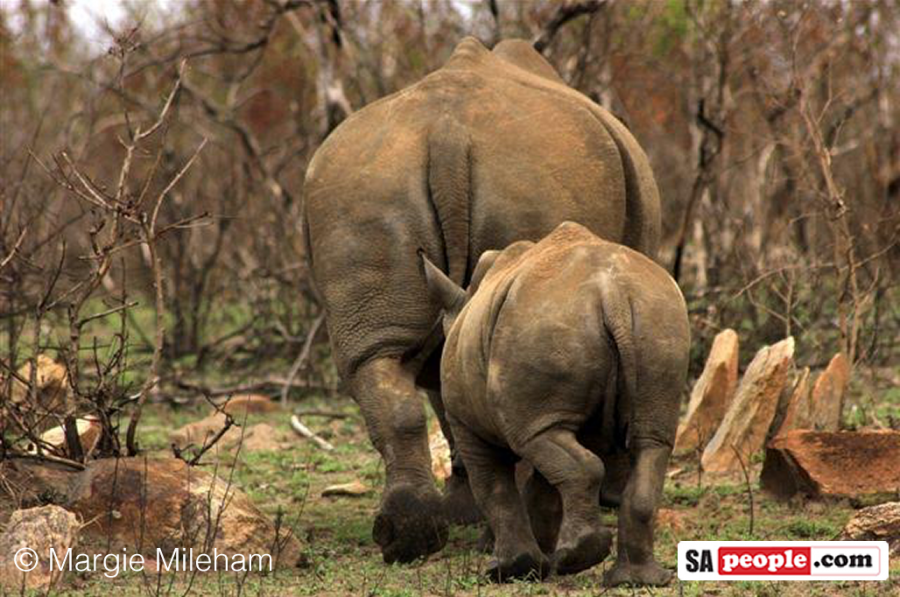 The poaching, often masterminded by international criminals, is driven largely by a demand for ivory products in China, and by a mistaken belief in the medicinal value of rhino horn as well as a misguided snobbiness amongst certain upper class people in Vietnam and other Asian countries who view it as a status symbol.
To march and do your bit to support the survival of the elephant and rhino, please find a location near you on the map below, or see More Info at the bottom of this page. Marches are taking place from South Africa to Ghana, Japan to France, and the USA to Hong Kong.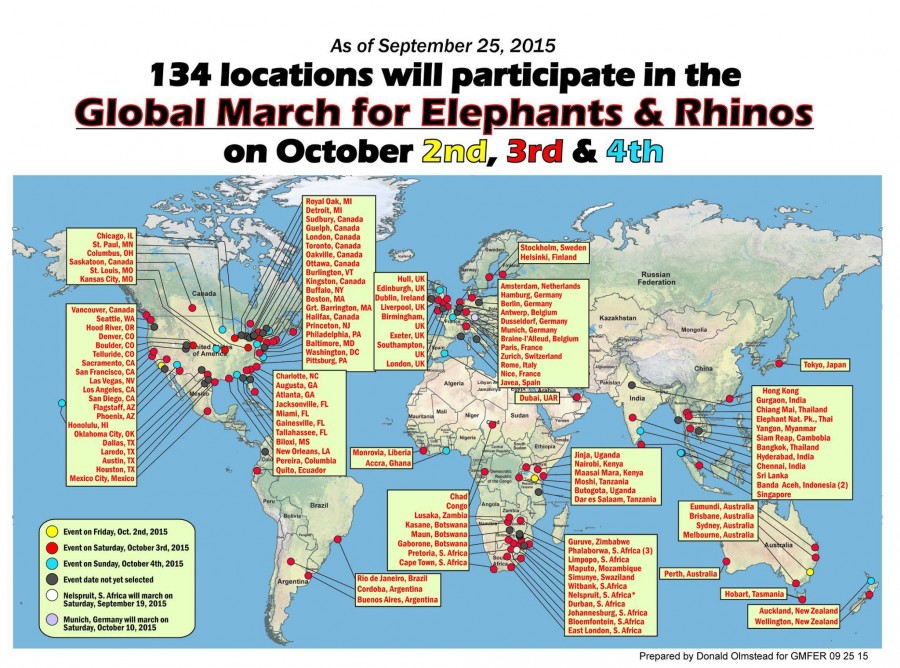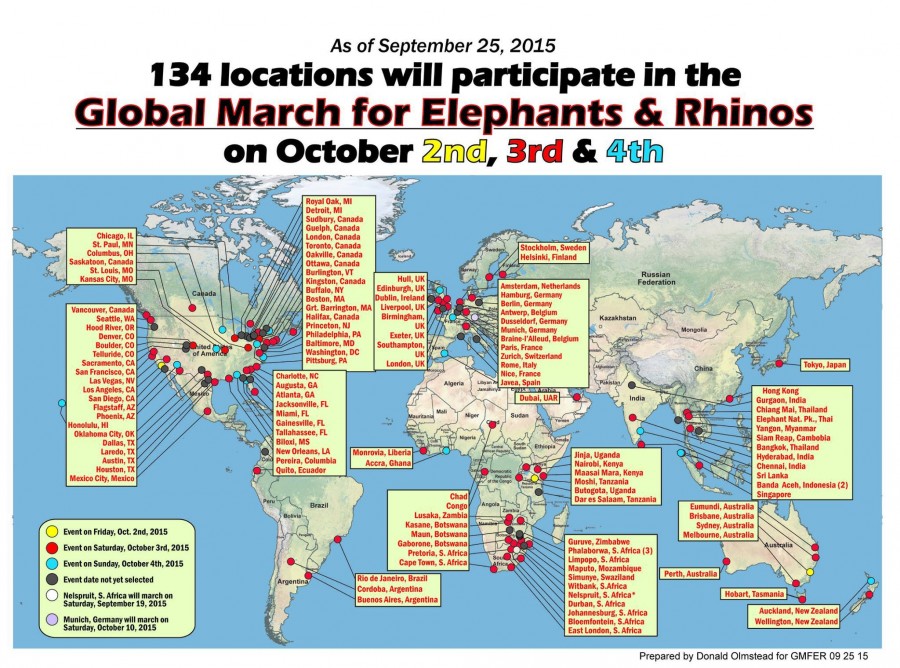 According to march4elephantsandrhinos.org more than 35,000 elephants are being killed every year so their tusks can be carved into ivory trinkets. A rhino is slaughtered once every 8 hours for its horn.
Watch Video: Where will the giants roam?
Please be warned – some of the footage is cute…and some is horrific, but this is the reality – the life and death of Africa's wonderful creatures.
MORE INFO
More details on Elephant & Rhino March locations and contact details (scroll down for info).
www.march4elephantsandrhinos.org