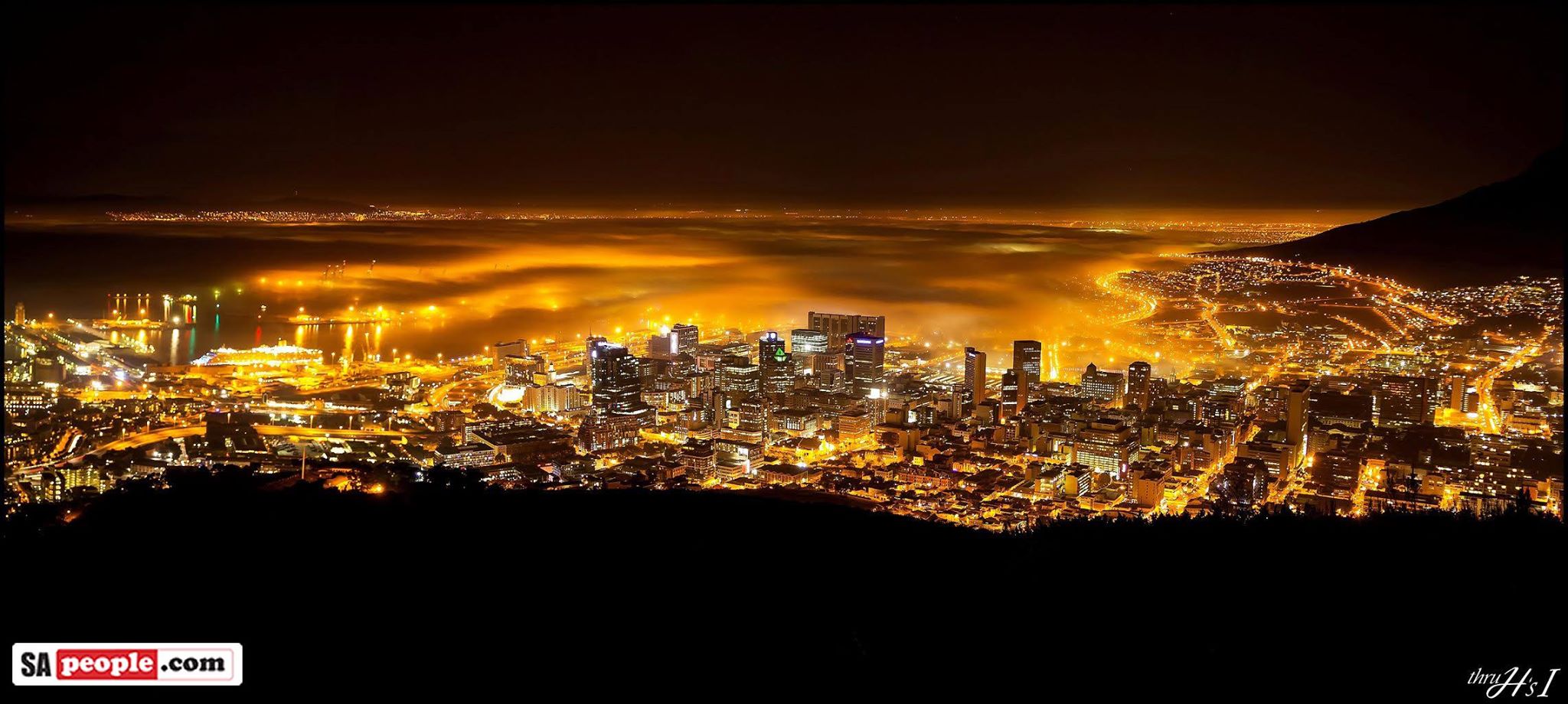 I recently came across an article on Jozi Kids called "100 Benefits of Load-Shedding." One hundred? Okay Jozi Kids, I think you might have gone just a tad overboard. There are not even one hundred benefits of Nutella. Or central heating. Or indoor plumbing.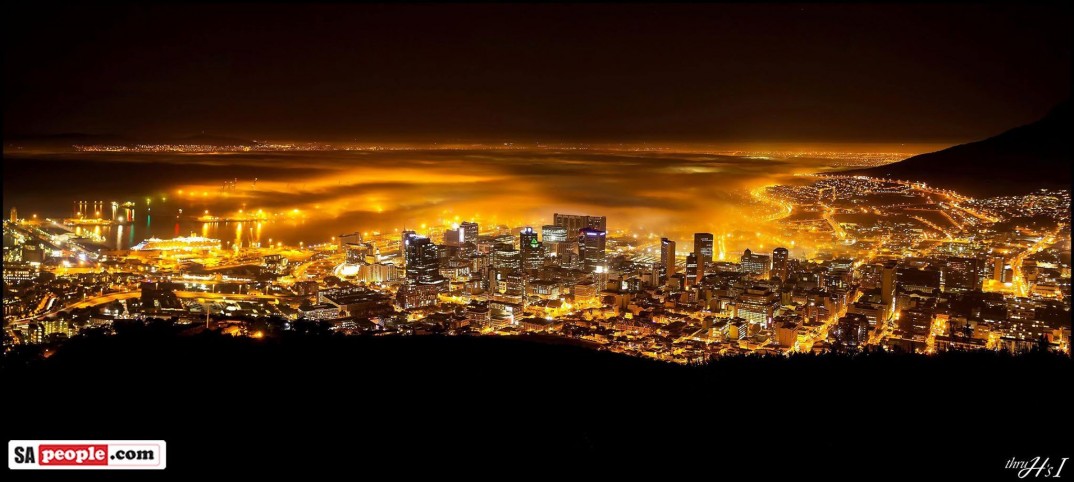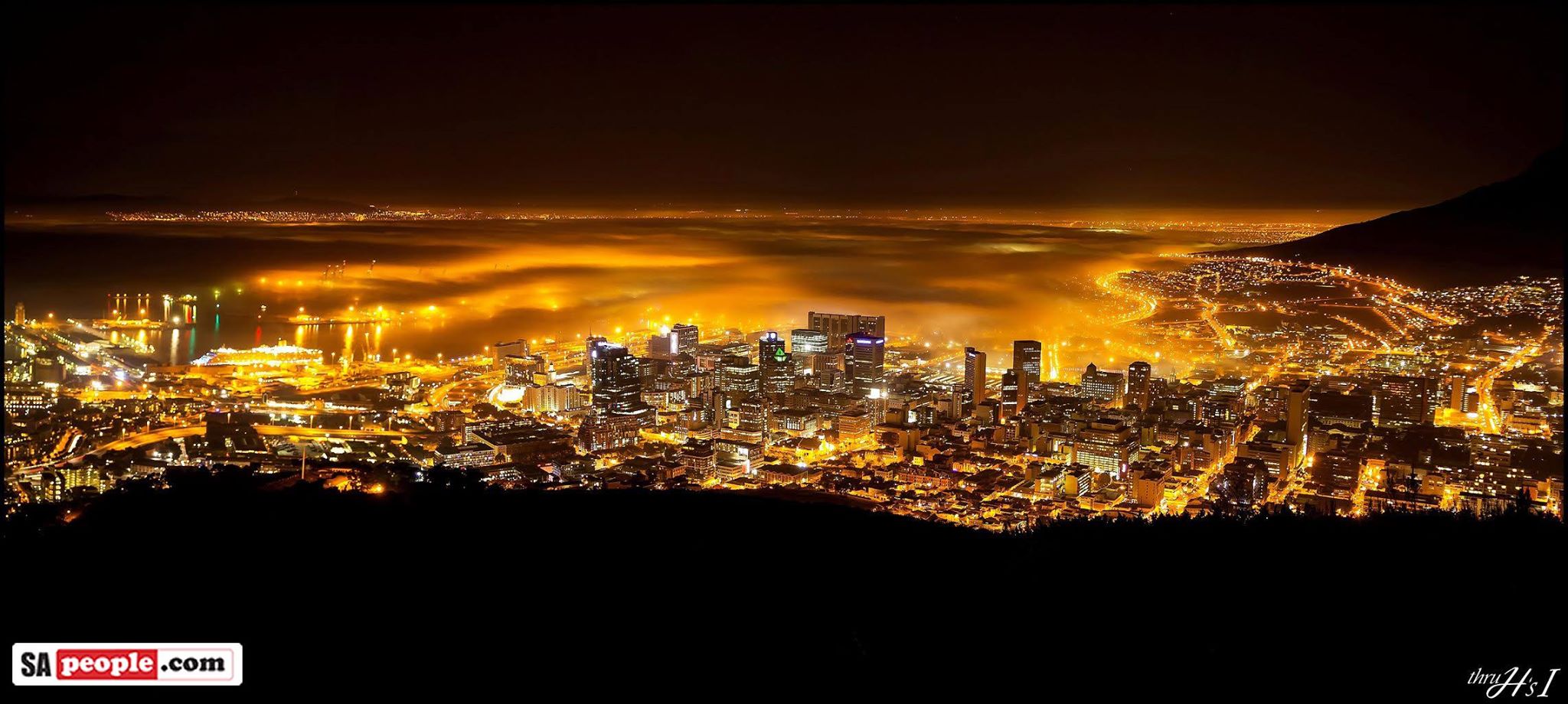 But I do get their idea. Rather than stressing out about something you can't change – and since it looks like loadshedding is back today with Eskom warning of a "high probability" – we might as well embrace it and turn it into positive thinking.


So, instead of complaining about Eskom, I give you:
Top 10 Benefits of Load-Shedding for the South African Mom
1 It gets your 13-year old off the xBox, pronto
He will run into your kitchen in a huff. He will be outraged – OUTRAGED, I'm telling you – at this interruption of his routine. And you will be giddy with glee at this intervention from on high over matters you can't be expected to have any control over. This is Africa.
2 It absolves you from cooking duty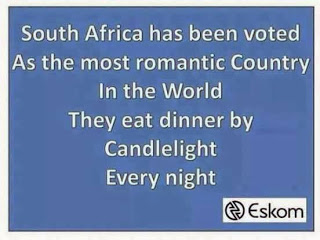 You were going to prepare a three-course dinner, you really were. But now your oven isn't working, and your dishwasher won't work afterwards either, so it's everybody fend for themselves with whatever cold cuts they can find in the fridge.
3 Alternatively, your husband will do the cooking
There is that problem that once your fridge and freezer are out of power, the stuff in there will go bad. What a golden opportunity to fire up the braai, which of course is man territory, to have the most delicious steak prepared for you without you having to lift a finger. For bonus points: Get to know your neighbours by inviting them over to the steak dinner.
4 You get a good night's sleep
No lights in the evening means you go to bed early. Which, this being South Africa and the hadedas sure to wake you at 4:30 in the morning, will ensure that you sleep long enough. It has the added benefit that you might beat the infamous Joburg traffic by leaving the house at 5:00 AM.
5 It's like camping without the hassle
Marshmallows over the fire, watching the sunset, spending time with your family without electronic distractions… Oh, the bliss! If it weren't for pesky mosquitoes, the hard ground under your sleeping mat, and the less-than stellar ablutions facilities. Load-shedding is the perfect solution: You get to have all the fun but sleep at home on your comfy mattress under the mosquito net with a perfectly fine toilet at your beck and call around the clock.
6 You have a better chance of not reaching your capped internet limit
Nothing is more annoying than living in a country where your internet is capped at 9 gigabytes per month. At a speed of, I don't know, the Flintstones' first car. What better way to conserve your bandwidth than, um, not using it?
7 You get excellent story material for your blog
If your trash were always picked up with mind-boggling regularity, if all the traffic lights always worked, if your mail would actually get there, what would you write about on your blog? Except, hold those thoughts. Until the Internet comes on again so you can share them.
8 Write a letter instead of sending an email
This will be an excellent opportunity to see if the "out of order" sign has been removed from the slit in the mailbox at your local post office. Bonus opportunity: Put some cash into the envelope. It will make your local postal clerk very happy.
9 You briefly get to return to the real world
This gives you an opportunity to take pictures and gather material you can later post as a Facebook status update.
10 You get to binge-watch your favorite TV series later
This is so much better than having to see them in real time, one at a time. Bonus: microwave some popcorn while you have power.
View the original article on Joburg Expat: It's like camping without the hassle

MORE
Loadshedding jokes to get you through it.