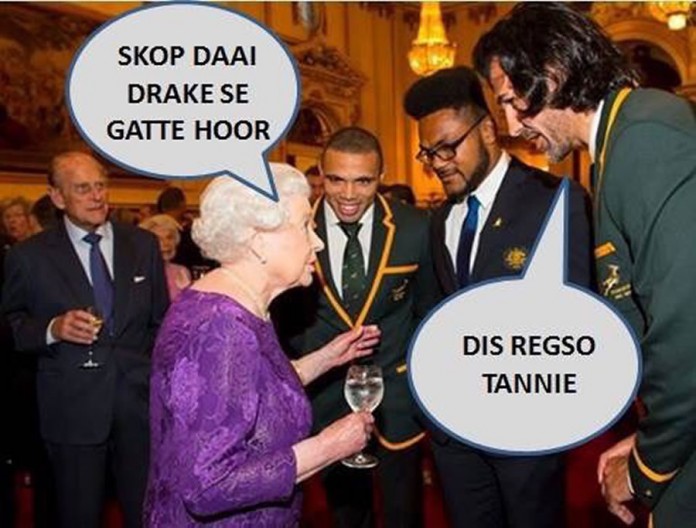 Bryan Habana's having a blast at the Rugby World Cup (RWC). He's equalled a world record, celebrated his victories on the field with his adorable son, and went to visit the Queen at Buckingham Palace last night.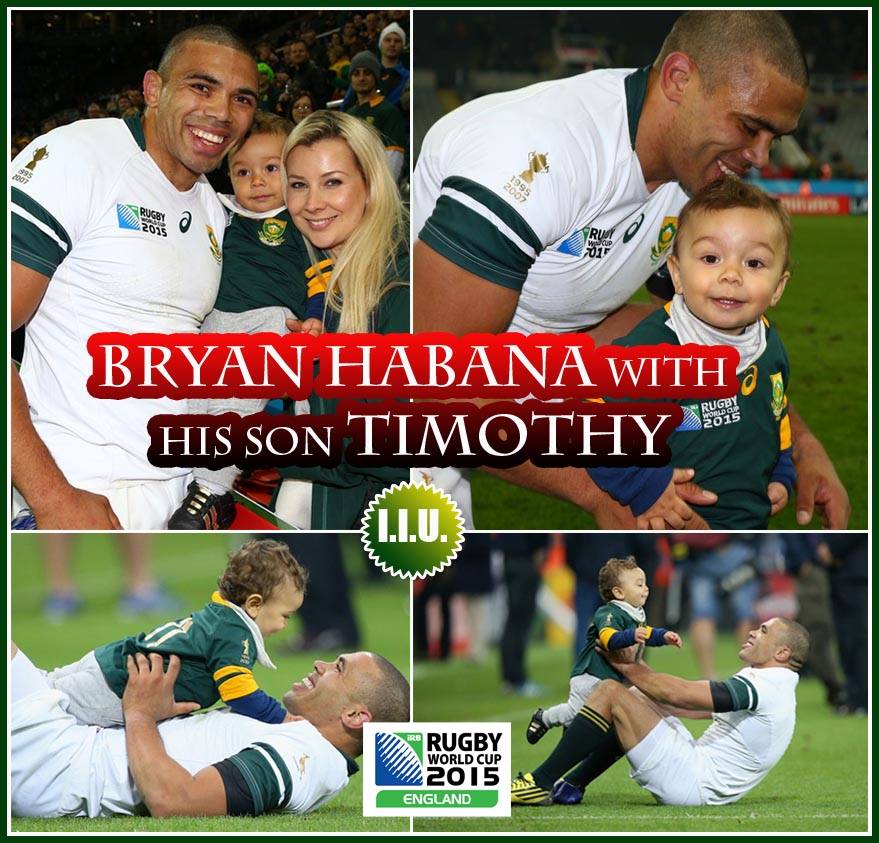 And through it all, he remains humble. Look at this message he wrote after equalling Jonah Lomu's world record of 15 RWC tries.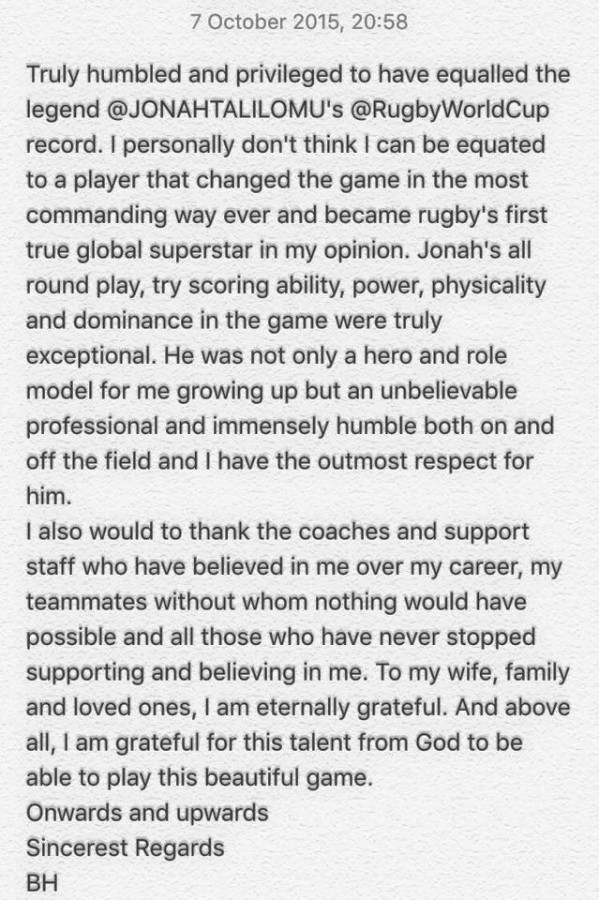 Last night Bryan was part of the group of RWC players who were taken to Buckingham Palace to meet the Queen and her grandson, Prince Harry, who is Honorary President of the RWC2015.
Victor Matfield summed up the royal experience: "I've been here a few times…but on the outside of the gate taking pics." He said the evening was "fantastic" and that he had met the queen "quickly" and had a "nice chat with Prince Harry".
And of course, the jokes have already begun…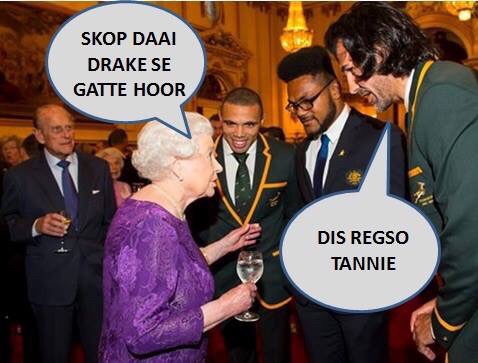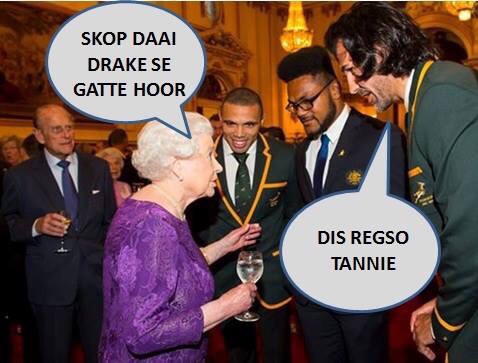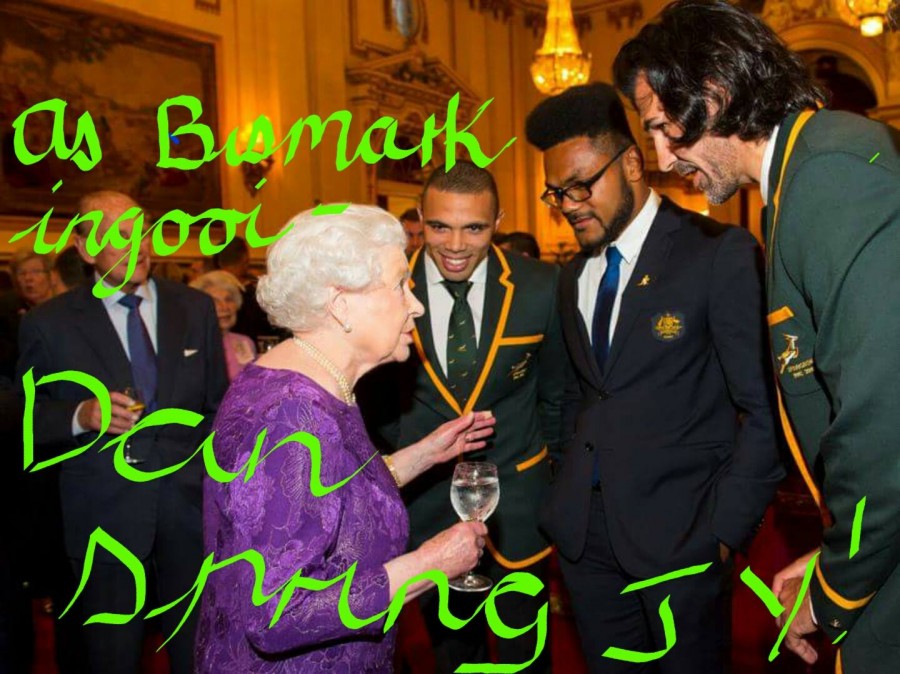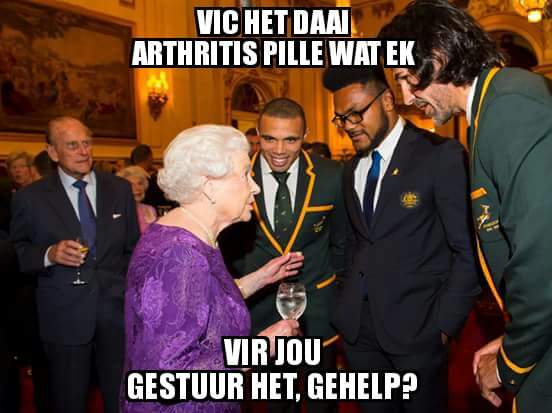 Watch World Rugby's video of the Buckingham Palace visit below. It ends with a brilliant video from the vault – SA vs Wales in the RWC2011!
Watch Video – RWC Players visit the Palace to meet the Queen
RWC Daily: RWC 2015 gets royal treatmentRWC 2015 GETS ROYAL TREATMENTNow the Pool stages are over, players were able to take the evening off and visit Buckingham Palace, where they got to chat rugby with Prince Harry and the Queen.

Posted by Rugby World Cup on Tuesday, October 13, 2015