Sandibe Okavango Safari Lodge in Botswana is one of nine hotels vying for the top hotel award at this year's World Architecture Festival, to be held in Singapore in November.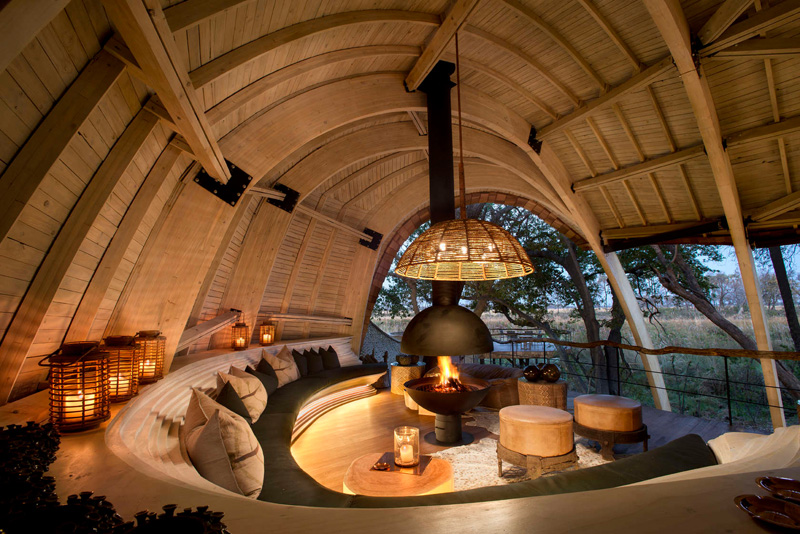 The 12-suite lodge's unique shape has been likened to an upturned boat or a big wooden ribcage, although we prefer the allusion to the endangered pangolin. Laminated pine beams give the lodge its curvilinear form, with its walls opened up for ventilation and to let you see the view.
The &Beyond lodge was completed in August 2014 and built to replace its 17-year-old predecessor.
Because the area had received UNESCO World Heritage status in the interim, the new building had to be made entirely of biodegradable materials, its site completely cleared of hundreds of tons of non-biodegradable material before construction could begin, and it had to have minimal impact on fauna and flora in the area.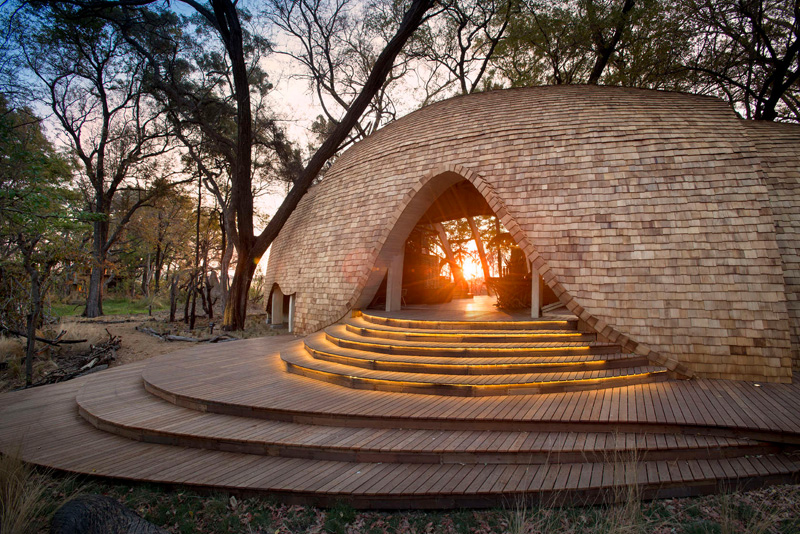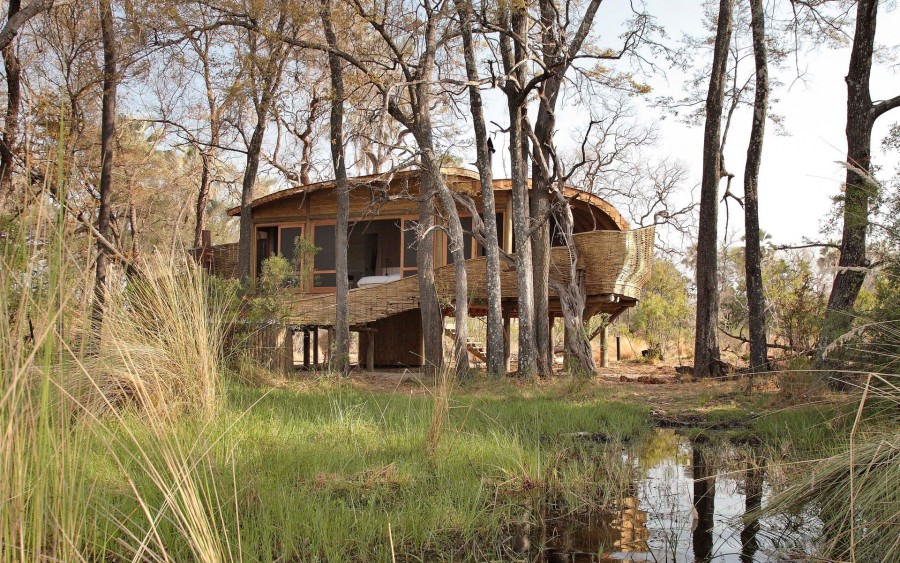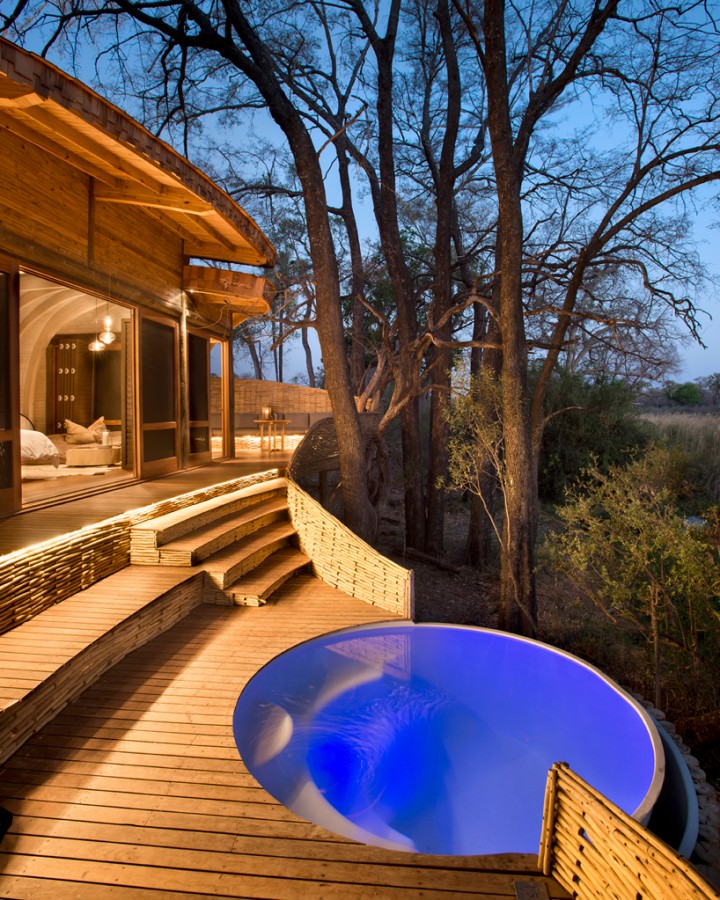 Permanent concrete structures were dismantled and over 500 truckloads of cement removed. &Beyond says as much material as possible was reused during the rebuilding process, with the upright wooden poles of the old construction converted into wooden furniture for the new lodge.
The lodge was designed by Nicholas Plewman Architects in Johannesburg and Michaelis Boyd Architects in London.
Other hotels nominated for the AWF's Hotel & Leisure category, which is apparently highly competitive, include the St. Regis, Istanbul, Turkey; the Öijared Hotel, Floda, Sweden; and Youth Hotel in iD Town, Shenzhen, China.