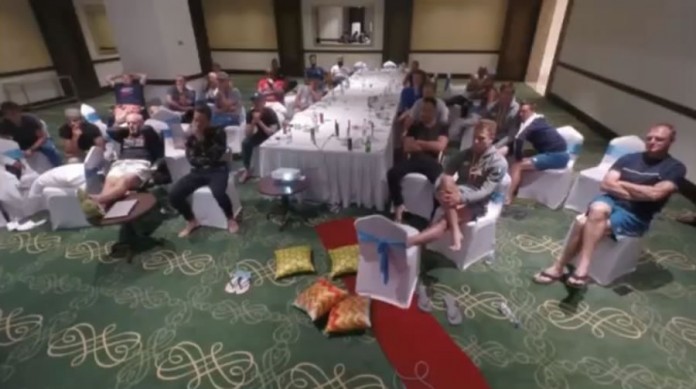 South Africa's national cricket team was almost as happy as Springbok coach Heyneke Meyer after Fourie du Preez scored a try last night at Twickenham, against Wales, to ensure South Africa's inclusion in the Semi-Finals of the Rugby World Cup tournament.
Watch below as the Proteas react to the try. Dale Steyn uploaded the video this morning from India where the Proteas are playing the third of five one-day matches. (They've each won one of the previous one-day internationals so far and are currently playing the third.)
Dale wrote on his Instagram account: "The try. Well done to the bokke last night, backing u boys all the way from India. #proteafire #springboks."
UPDATE: The Proteas would have been equally happy this evening, Sunday 18 October, after beating India at the Saurashtra Cricket Association Stadium in Rajkot. South Africa won by 18 runs, and Man of the Match was Morne Morkel for his game-changing 4/39.
Watch the Proteas react to the Springboks' try by Fourie du Preez:
Watch Springbok coach Heyneke Meyer react to the final whistle on the South Africa vs Wales RWC2015 match.