Italy got a double dose of Carina Bruwer last week when the South African's pop group gave its first concert there and then she swam an epic 21 kilometres solo for her charity back home the very next day!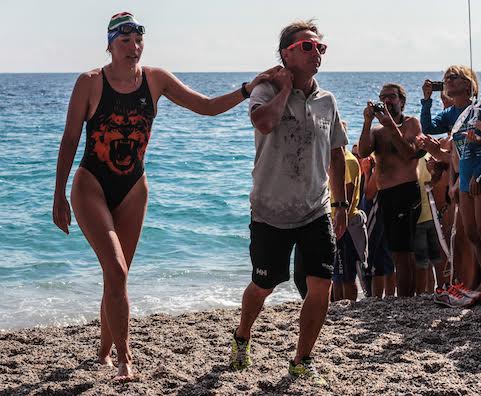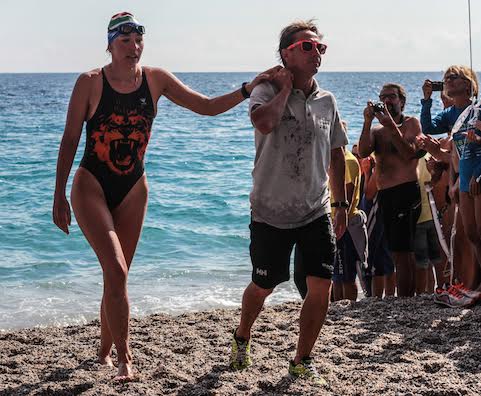 Bruwer's swim in Bergeggi, Liguria, was part of the annual SwimTheIsland race, Europe's largest open-water event, with over 2,000 competitors swimming between 800m and 6km.
Bruwer, who was invited as an international celebrity to endorse the race for the second year, swam to raise funds for the Little Fighters Cancer Trust (LFCT), the South African charity that is the sole beneficiary of her Swim For Hope project.
When she had finished 18km, she announced to the excited crowd that she would swim an extra lap to raise additional funds, despite having suffered multiple jellyfish stings. She was in the water for six hours and 25 minutes.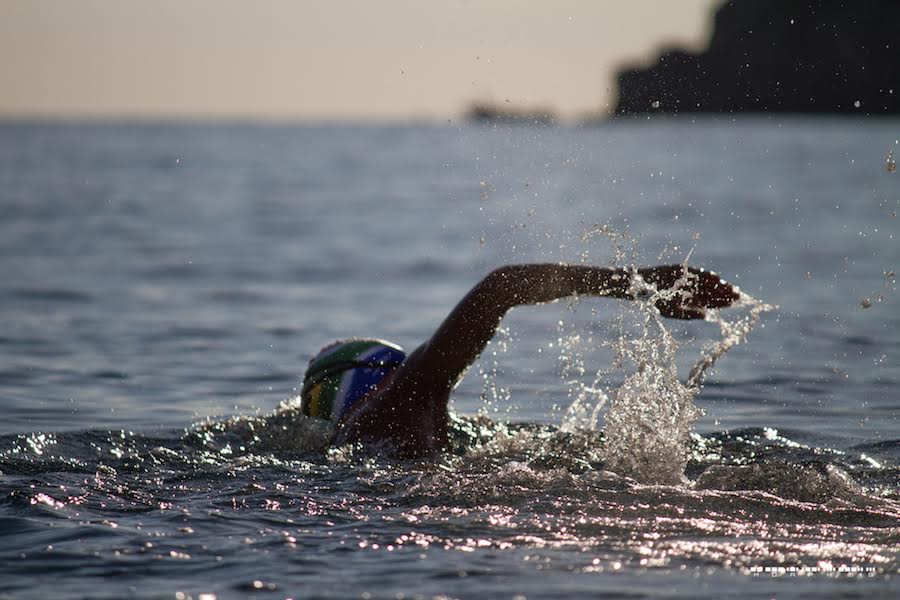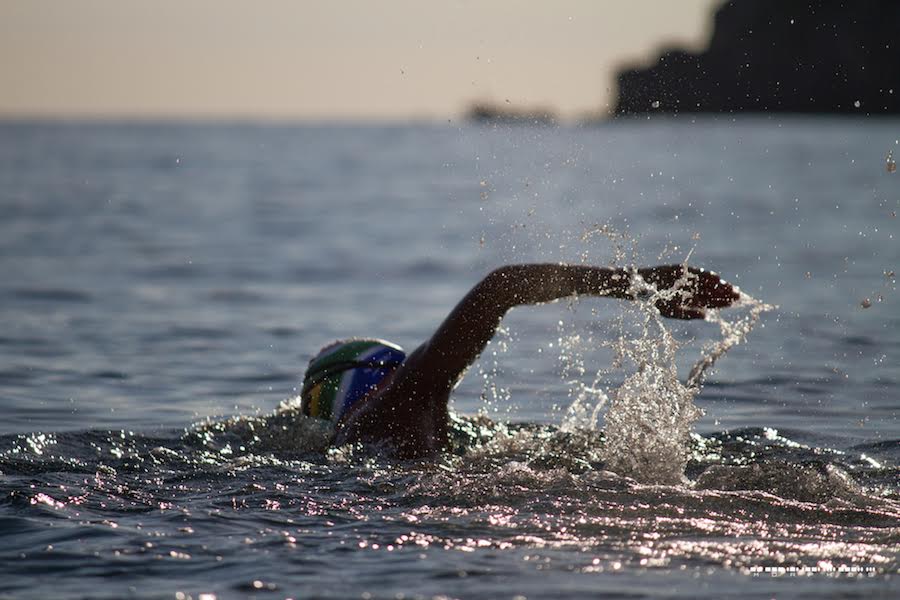 "I felt great after 18km and I knew that I would have the crowd's attention when I came out, as this was going to be the end of my swim… I suggested swimming another lap, for the little fighters in South Africa. The crowd went crazy and started donating Euros there and then.
"It was amazing, and it certainly numbed the pain from the more than 20 jellyfish stings!" she said.
Two of the people cheering her on were Ariella Caira and Luca Hart, who together with Bruwer make up the SAMA award-winning group Sterling EQ. The trio, an instrumental pop group, performed at the opening of the event on Saturday night on the piazza in Spotorno.
"It is the first time that Sterling EQ and my swimming share a platform, and it certainly attracted a huge amount of interest – we have a whole new all-Italian fan base!"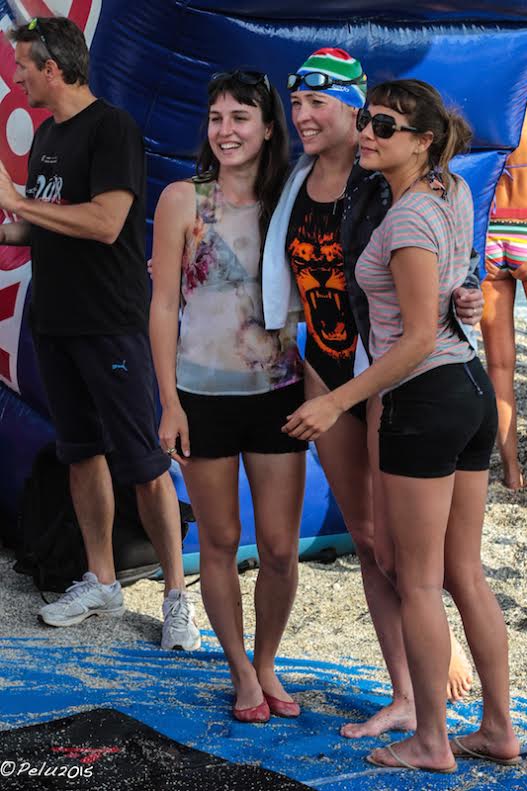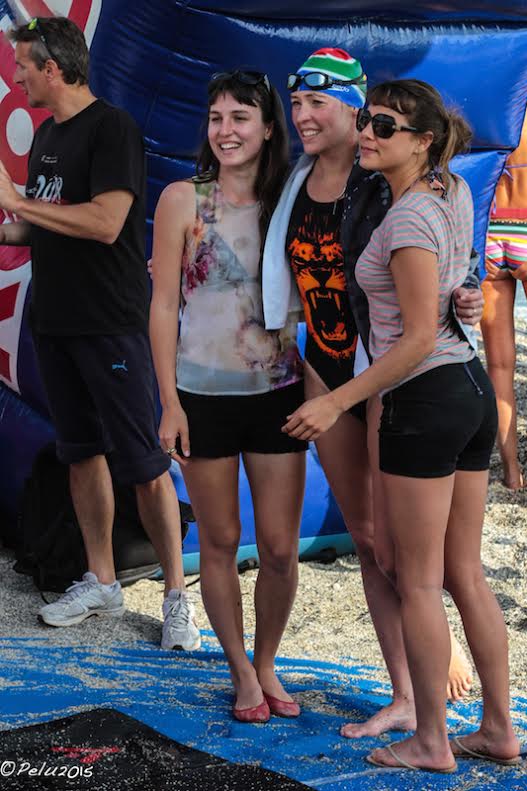 Bruwer has completed numerous incredible swims since 2002, including the English Channel, the 35 kilometres across False Bay and has done a record-breaking crossing of the Gibraltar Strait. After taking a break to spend more time with her family, she returned in 2013 with her first "Swim For Hope", which was a dramatic rounding of Cape Point, in support of LFCT.
Since 2013, Swim For Hope has raised over R250,000. The Bergeggi swim has pulled in nearly R20,000 so far and donations are still welcomed on www.justgiving.com. Money raised through the Italian swim will go towards providing a Christmas gift to every child paediatric oncology patient on 15 hospitals' patient lists across South Africa.
In this video Sterling EQ performs on the SABC Expresso show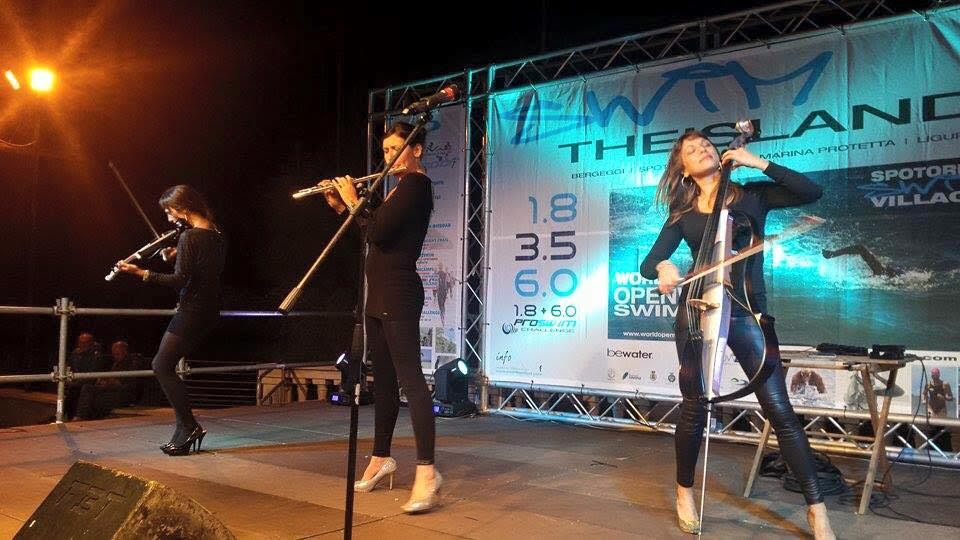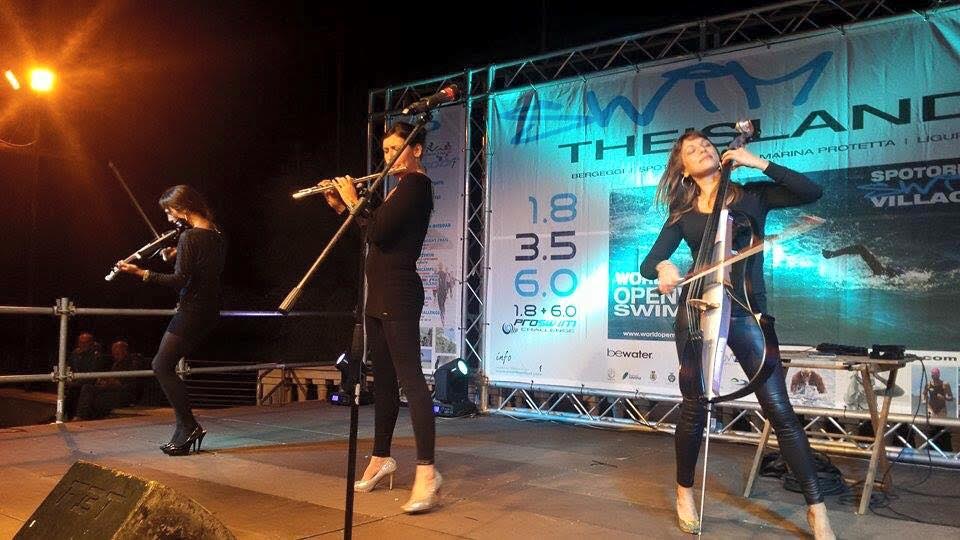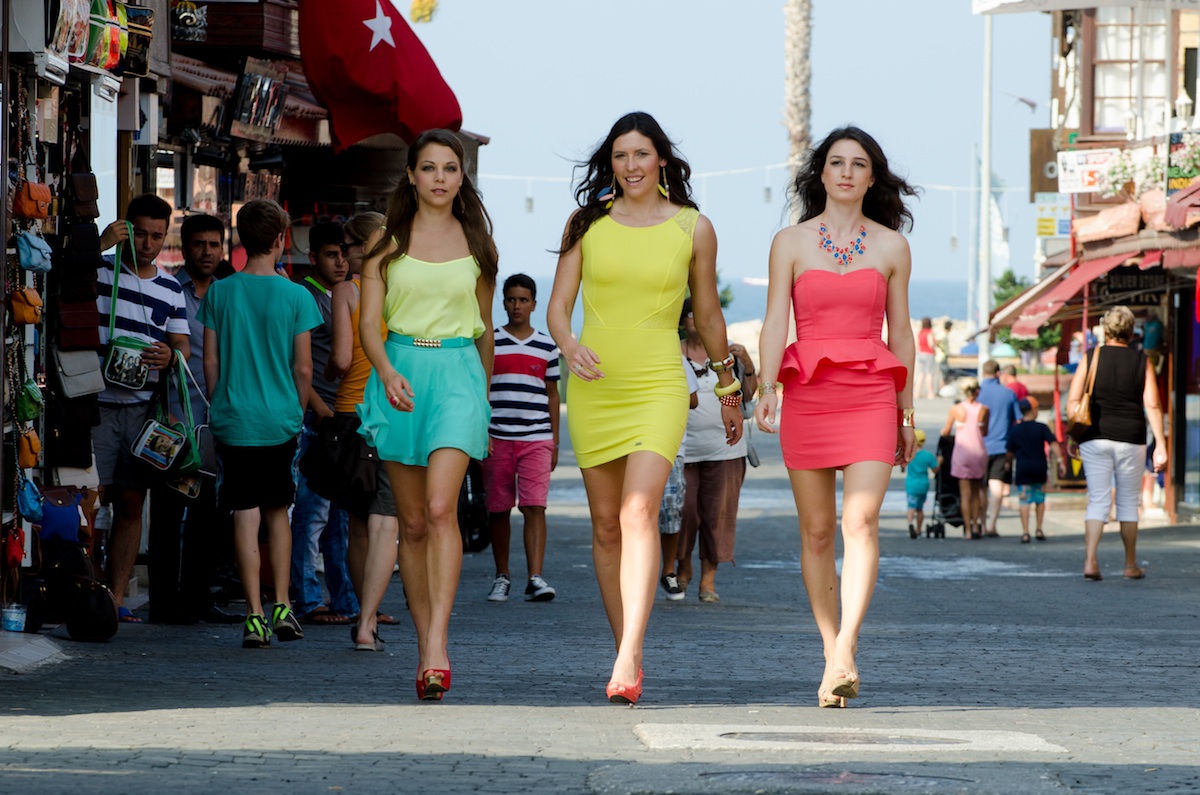 MORE
For more information on Bruwer's charities, contact www.swimforhope.co.za or www.littlefighters.org.za.