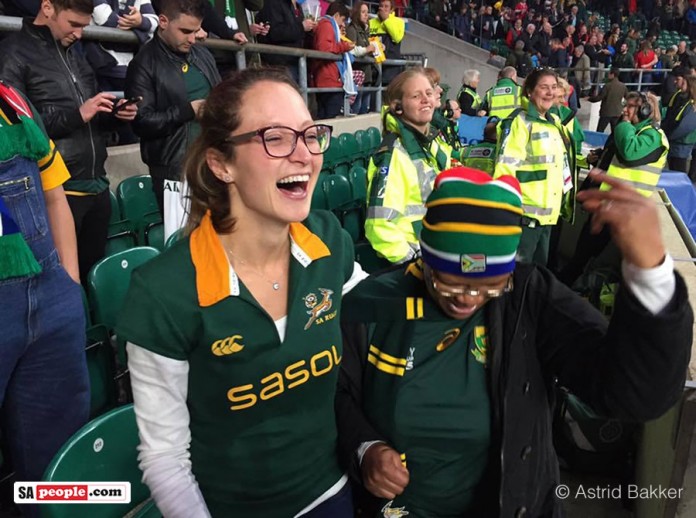 South Africa and New Zealand are on the field…again. The two teams share probably the greatest rivalry – and greatest friendship – in rugby union history.
Even the coaches Steve Hansen (New Zealand) and Heyneke Meyer (South Africa) – who both took over as head coaches in 2012 of their respective countries – share a close friendship. The All Blacks have won six out of seven matches against the Springboks since then.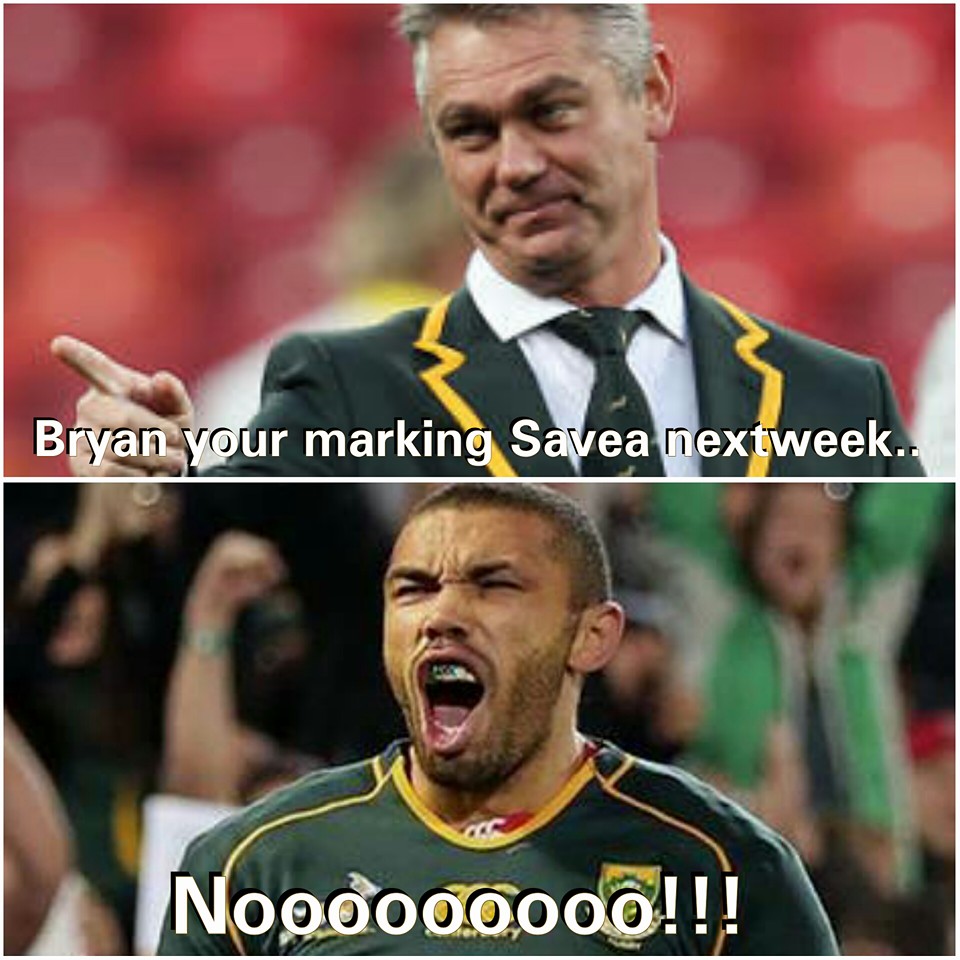 "We have the utmost respect for their players and coaching staff and although there is an intense rivalry we actually get along very well away from the field," says Heyneke.
Both teams key scorers also share a great bond. See the tweets below from this week: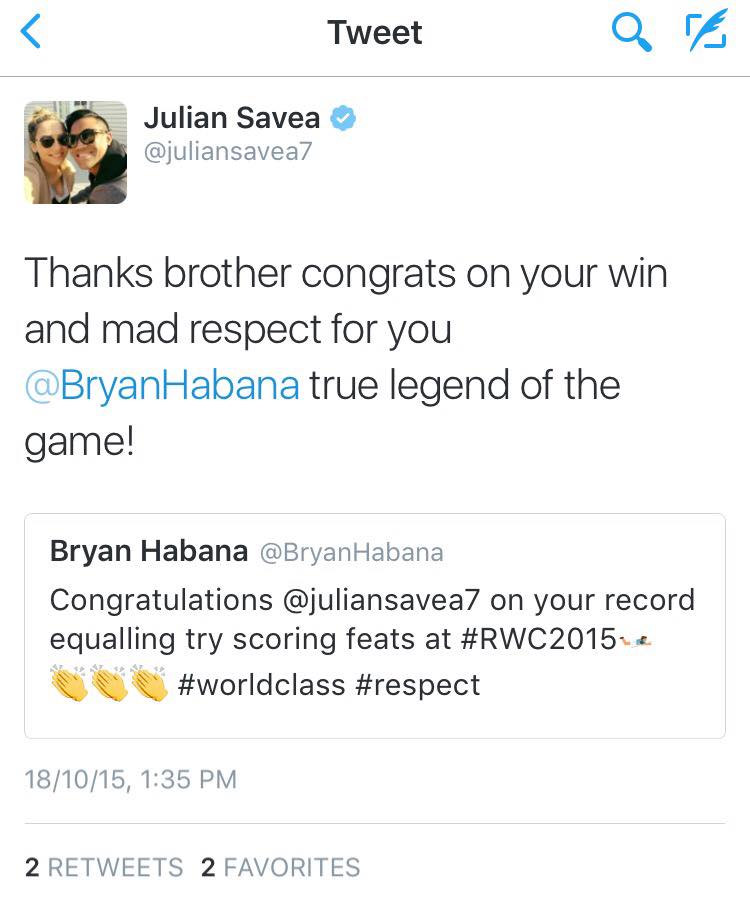 But for the next couple of hours it's about the rivalry. Here are the videos to remind us:
South Africa and New Zealand's fierce rivalry – RWC Daily
Uploaded by World Rugby, Oct 22: "Ahead of the RWC semi final between South Africa and New Zealand, we speak to Springbok's star Lood de Jager, about the historic rivalry between the All Blacks and his team."
Springboks vs All Blacks: The Greatest Rivalry In Rugby Union History
Uploaded by Silver Fang: "Of all nations, South Africa has the best record against the mighty All Blacks. Their rivalry, in the making for over a hundred years, will be tested once more on the 24th of October 2015. They are arguably the two best teams in the tournament and it may well be the biggest clash to be seen in the World Cup."
Other Videos
If you don't have access to watch the matches, here are some videos to entertain you…
Vodacom Bushmen Advert
Uploaded on Jun 11, 2007: "South Africans drop the ball out of a plane. It falls on the head of a bushmen. And then the fun starts…"
Heel Against The Head – Bar Scene
Uploaded today by MrPacty.
Schalk Burger's near death experience
South Africa's Schalk Burger, a member of the 2007 Rugby World Cup winning team speaks candidly about his near death experience with bacterial meningitis. Fellow South Africa legend and friend Bryan Habana talks about Burger's incredible battle and how he serves as an inspiration to the team.
And a joke…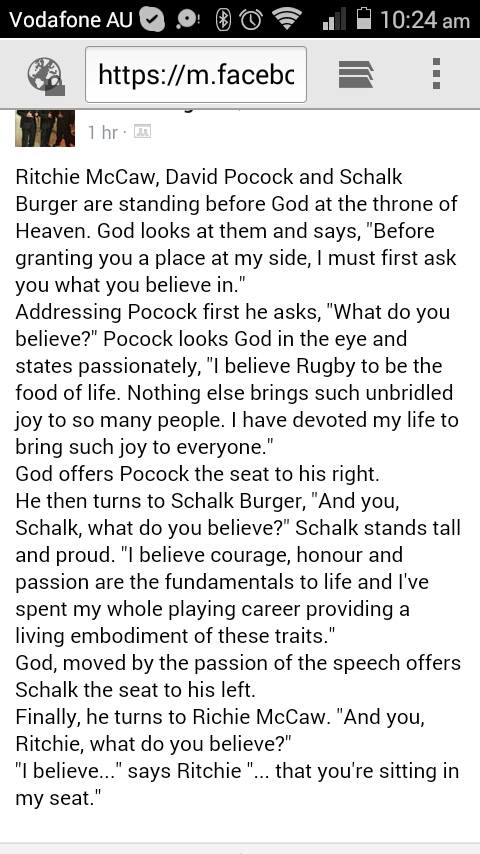 Follow the match on Twitter…