As emotional as we South Africans are tonight, after the Springboks came so close to making it through to the Rugby World Cup (RWC) final, so too are those from other countries who have witnessed this rivalry – and friendship – between two of the strongest teams in the world.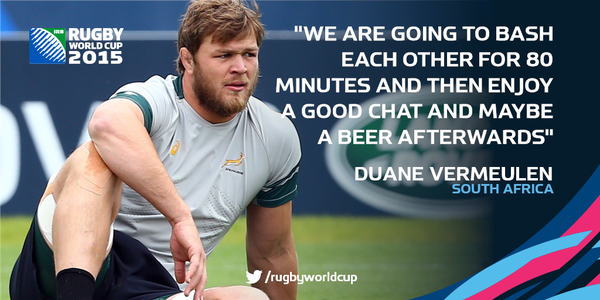 On more than one occasion RWC's official site has mentioned the mutual respect between the teams as being "what rugby is all about".
And tonight – after our 18-20 loss to the All Blacks (AB) – the RWC uploaded a video showing the moment the SA players left the field, with a message saying: "An emotional guard of honour in the driving rain shows the ultimate respect between All Blacks and Springboks. It's why we love rugby. #RWC2015"
It was a momentous effort by the Springboks today, in the pouring rain. South Africa's defence was tight and epic, but we didn't manage to score a single try (although Hendre Pollard clocked up 15 points in penalty kicks and Patrick Lambie a further three).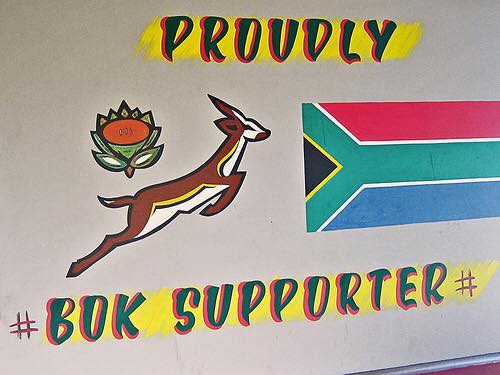 Tonight, a gutted Heyneke Meyer said: "I thought we executed well…had 100 percent discipline…kept to the plan…keep on turning them – keep pressure on them and build scoreboard pressure."
The Springbok coach said, with the downpour in the second half, he "didn't think we adapted well with the rainy conditions" and that one penalty – referring to Dan Carter's drop goal for the ABs – is the difference between winning and losing. "All credit to Carter – when they needed that he put it through."
Heyneke said: "I don't want to blame the rain but because they play more in the rain they adapted well."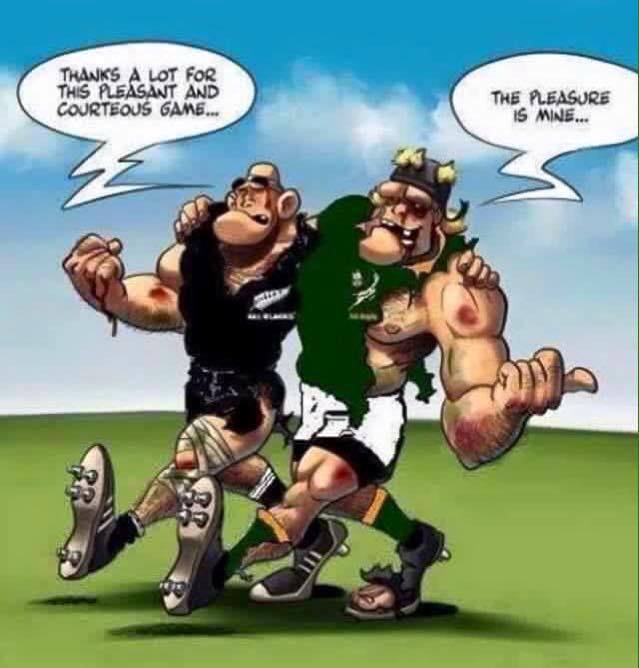 He felt we were unable to build enough pressure in the second half to be in their half and get the points.
Looking back on the Springboks' journey through the RWC, Heyneke said he feels "very proud" and that "I don't think a lot of people gave us any chance [but] we've always believed we've grown as a team – great leadership and the young guys came through and have really matured, so I'm very proud of the guys…but I don't believe in loser talk.
"We gave everything and it wasn't good enough and we'll never be good enough if I coach South Africa to come close and don't win."
He said New Zealand is a quality side that handles the pressure better than us. "We had a chance today and we should have taken it. We should have been in the final. So proud of the guys…but definitely not happy. I'll never settle for second best."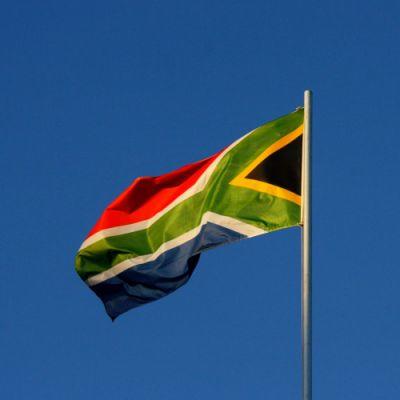 Schalk Burger added that there were many variables, with the biggest being himself for "carrying a lost ball in our 22. They scored 7 points and it was a turning point in the match…it was probably my mistake, and credit to them…"
Heyneke said the Springboks got the first half right but fell flat in the second half.  "I still believe it could have gone either way, but it didn't…and all credit to them…if you lose you lose. That's painful if it's one point or 100 points – it's always painful."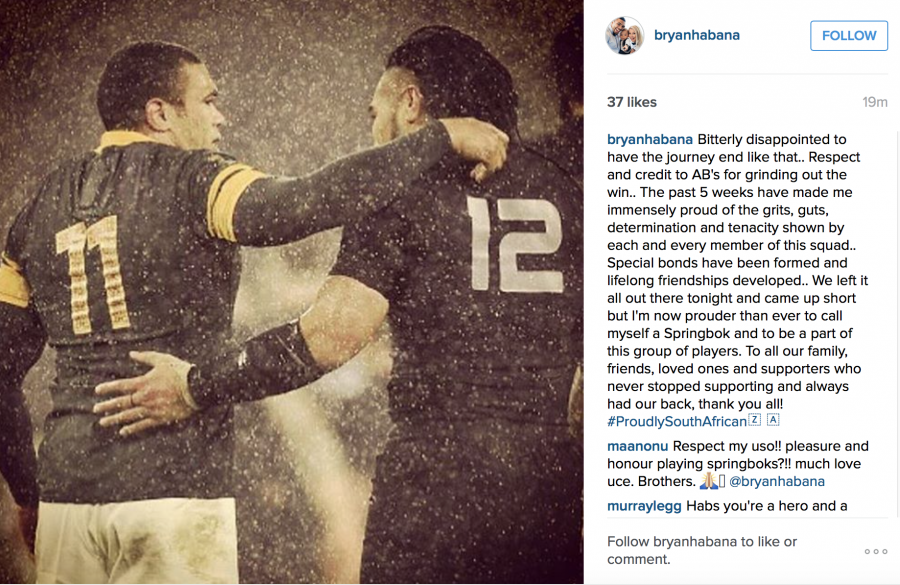 Bryan Habana wrote on Instagram: "Bitterly disappointed to have the journey end like that.. Respect and credit to AB's for grinding out the win.. The past five weeks have made me immensely proud of the grits, guts, determination and tenacity shown by each and every member of this squad.. Special bonds have been formed and lifelong friendships developed..
"We left it all out there tonight and came up short but I'm now prouder than ever to call myself a Springbok and to be a part of this group of players. To all our family, friends, loved ones and supporters who never stopped supporting and always had our back, thank you all! #ProudlySouthAfrican??"
Springbok fans have come out in huge support of their team, thanking the Bokke for making us so proud over the last month.
Daleen Loest said: "Today rugby won. What an awesome game. The best this game we love so much can offer. Proud of the Boks and kudos to the All Blacks. Loved the moments between the coaches afterwards!"
One supporter, Zanele Zulu, said it all when she wrote on SAPeople's facebook page: "Still flying our flag high. Well done Mabhokobhoko. Still the best team in my world and our country."
Video: South Africa's heartfelt anthem v New Zealand tonight
RWC: "As South Africa prepared to face New Zealand in the Rugby World Cup 2015 semi-final at Twickenham, we caught the emotion of the anthem."
Video: Semi-Final Match Highlights – South Africa v New Zealand, RWC2015,
Unfortunately this is not available in all countries…but just in case it is in your country, here we go…
Video: Springboks Guard of Honour from the All Blacks after RWC2015 Semi-Final
RWC: "An emotional guard of honour in the driving rain shows the ultimate respect between All Blacks and Springboks It's why we love rugby. #RWC2015"