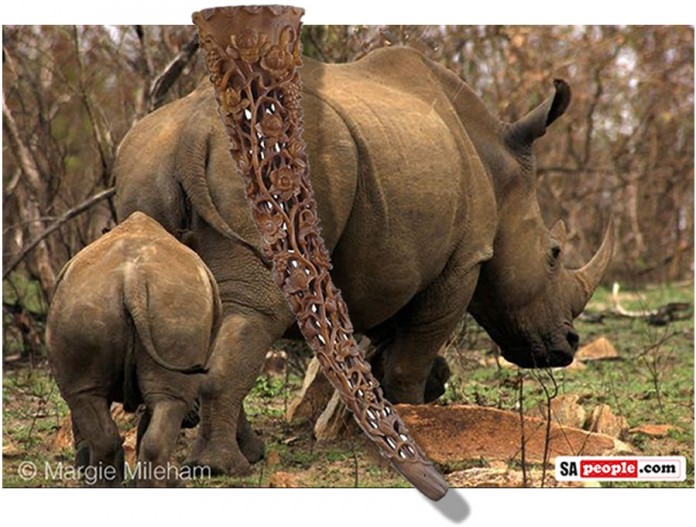 Filmmakers – who are currently making a documentary on the shocking onslaught of poaching on South Africa's rhino – have asked for feedback on the news that rhino horn items were auctioned in Australia this week.

In a message to SAPeople followers, Stroop asked: "WHAT ARE YOUR THOUGHTS? We at Stroop – die film feel that there's something quite wrong about this, but we need to hear from you.
"This rhino horn carved libation cup was sold by Sotheby's in Sydney not ten years ago or in the last century… but LAST NIGHT.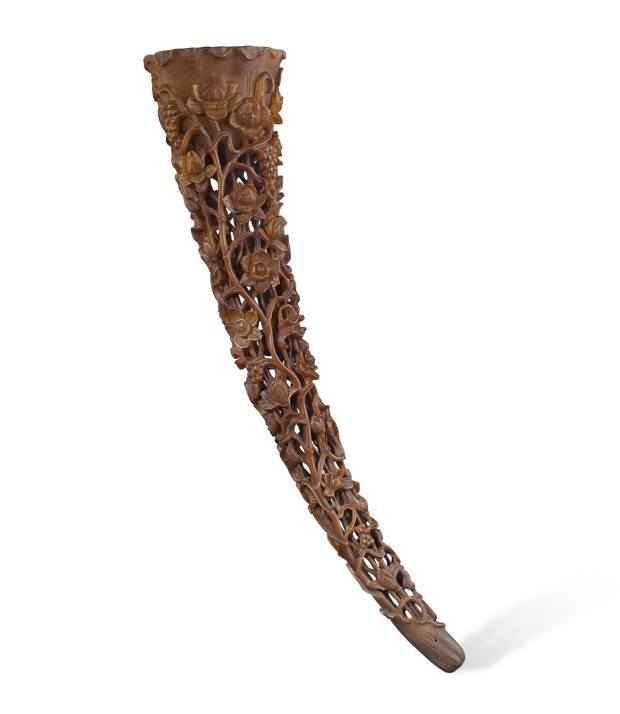 "The Australian Financial Review says, "Rhinoceros horn might not be the most politically correct of collectibles but it is much in vogue with the Chinese buyers and proved a $100,000 commodity."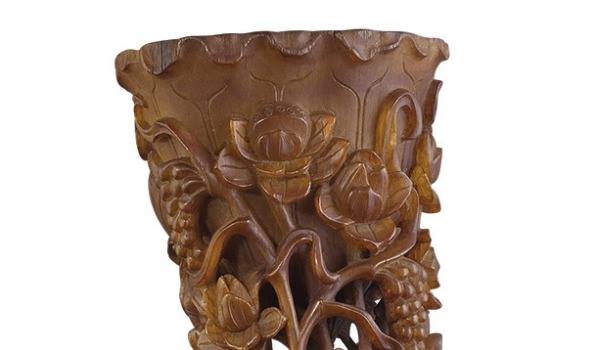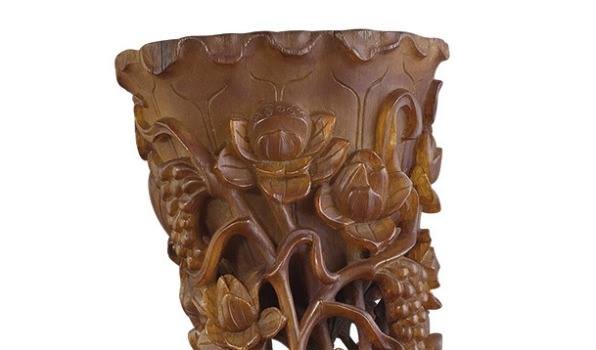 "And, just so we're all clear… this was in Australia, yesterday… while another art auction, also in Australia, sold a smaller rhino horn cup on Sunday. Yes, Sunday… three days ago.
"Is art like this allowed to be traded when rhino horn is illegal? Does it fuel the perception of rhino horn being a valuable "commodity"?"
In November last year, a different auction house in Australia – Lawsons – withdrew rhino horn items from a sale, after a social media protest campaign was launched by Humane Society International (HSI).
At the time, Lawsons' general manager Simon Hill said: "We decided the correct thing was to withdraw it and not encourage the sale of these kinds of items in the future.
"Even if it doesn't encourage trade, it's the right thing to do and should be treated with scepticism."
The monetary value of rhino horn items has escalated rapidly as the critically endangered rhino are being poached to death, with fears that the species may become extinct within our lifetime.
Last year 1,215 rhino were killed in South Africa by poachers. This year, by 27 August, over 749 rhino were already dead. At the start of the last century over 100,000 rhino roamed Africa. Today there is only a quarter of that figure.
Ironically, Australia is the one country that may help our rhino. Some rhino from South Africa are being, and have been, transported to Australia for safe keeping…as the South African government seems unable to hold back the tide of heavily-armed poachers and corrupt officials paid off by sophisticated criminal syndicates.
Whilst rhino horn, which is most popular in Vietnam but also in China, is used in Chinese medicine and as an aphrodisiac – its acquisition is also viewed by some as a status symbol to demonstrate one's wealth, as well as an investment. Some buyers have revealed they bought items to sell later to cover their childen's education or weddings.
A 1971 treaty, signed by several countries, restricts the trading in artefacts made from endangered species such as the rhino…but, according to a report in the Sydney Morning Herald last year, items made before the treaty date are allowed to be traded.
As rhino become rarer, the demand for and value in their horn has sadly increased…with these latest two items fetching far higher prices than what was expected.
At last night's Sotheby's auction, which was held at Sydney's InterContinental hotel, the Chinese rhino horn libation cup sold for $120,000 (Australian dollars)…almost double the $60,000 to $80,000 pre-sale price.
The small rhino horn cup – which was sold on Sunday in Melbourne's South Yarra by Leonard Joel auctioneer – fetched $96,000…after only being catalogued at $2,000 to $3,000. Its sale was apparently greeted with "a round of applause".
Both items have a detailed history. According to the Australian Financial Review, the large tusk belonged to a wealthy Adelaide family and had been acquired almost half a century ago. The little rhino cup was inherited by the Melbourne descendants of a shipping magnate who was an agent for China Navigation Co in 19th century China.
Outraged facebook users have already taken to Sotheby's page to voice their concerns about this being the wrong message to send.
At the time of publishing this piece, Sotheby's and Leonard Joel had not yet responded to a request for a comment.
MORE
Stroop – die film on facebook.