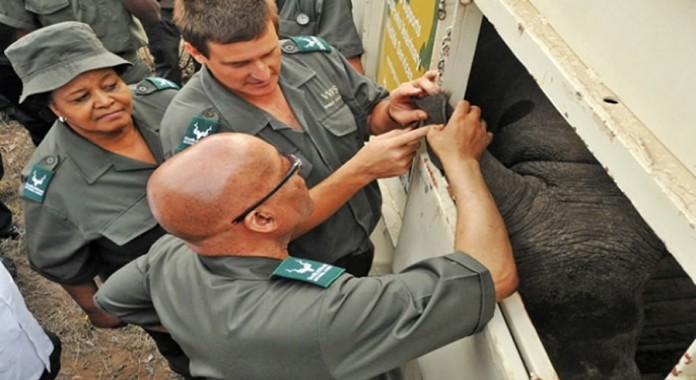 President Jacob Zuma made a public visit to the Kruger National Park on Sunday, not long after news had broken of four lions, 46 vultures and an elephant being killed with poison in the park.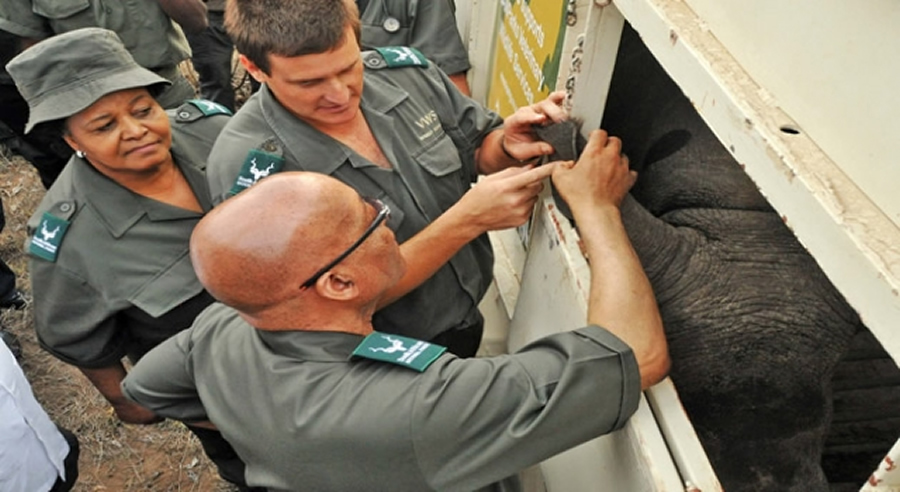 Zuma visited Kruger to lead an anti-rhino poaching awareness day and officially launch the Joint Operation Centre in Skukuza to coordinate efforts against poaching, according to a statement released by the South African government's news agency.
All communities living near conservation areas should be aware of the threats of rhino poaching, Zuma said when addressing several thousand people from the area at the Skukuza Soccer Stadium in the park. He added that there were unscrupulous poaching syndicates exploiting vulnerable people in these communities by offering them large amounts of money to kill and dehorn a rhino or an elephant.
It's been a bad year for Kruger. In August Environmental Affairs Minister Edna Molewa released figures of heightened rhino poaching and poachers entering the Kruger Park, and on 23 October Kruger said that 19 rhino had been poached in the park this year, after a decade of no poaching.
On Friday it was also reported in the Lowvelder newspaper that in September an elephant, four lions and 46 birds were killed with poison within a radius of 300 meters around the Vlakteplaas area in the north of the park. The report said the elephant had probably been shot after which chunks of meat were removed from both the rump and spine and Temik, said to be more poisonous than arsenic, was spread on the exposed areas. The birds that fed on the carcase died as a result.
The Lowvelder, which included horrific pictures of the carcases, said it seemed the killings had mostly been done for muti – especially because parts of the lions bodies had been removed – or to provide animal parts to Asia.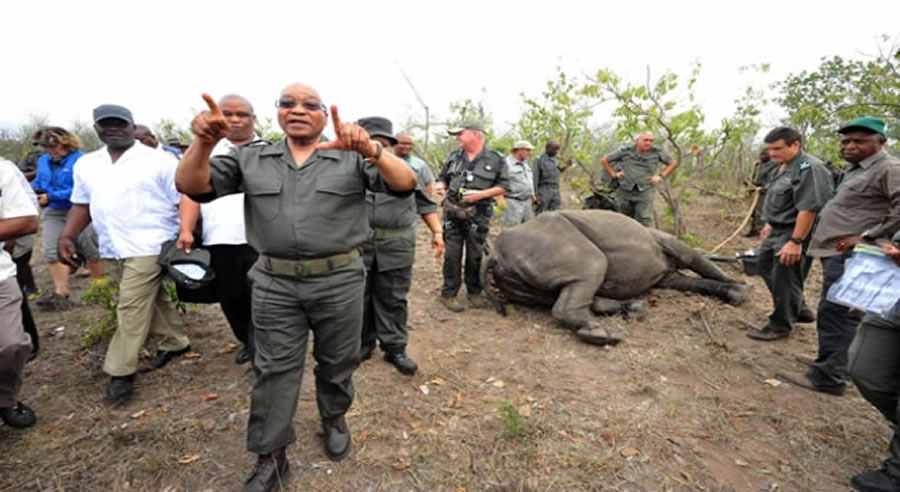 Zuma told community members on Sunday, "We all can do something to stop that – by blowing the whistle on all wildlife criminals. As proclaimed on World Rhino Day: We can all stand up and proclaim, no more."
Zuma paid tribute to the park rangers and the work they are doing, and watched the capture and  translocation of a rhino cow from Kruger to a facility where she will become a foster parent to rhino calves orphaned by poaching.
The president was accompanied by Molewa, Mpumalanga acting premier VR Shongwe, Limpopo acting premier Jerry Ndou, SA National Parks CEO Fundisile Mketeni, and community and traditional leaders.