A video of Sihle the Drummer (his surname is not given on Facebook) playing drums on an assortment of stand-in objects was first posted on his Facebook page in August and was viewed at least 410,000 times. That seems to have gotten him a real set, which he now plays in a new video.
Watch Sihle's first video
Not much is known about Sihle, although one person wrote on his page that he lives in Winterveld, Pretoria.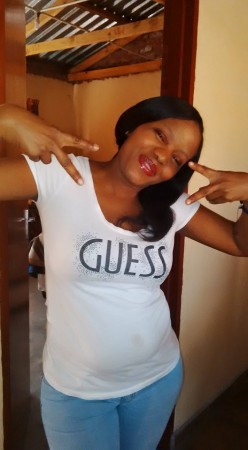 After the August posting, the extremely talented youngster was offered drums by various people (one person in Florida, USA, said he had a secondhand set he could send), although apparently his uncle and grandmother gave him a set.
This past weekend, a new video was posted of Sihle playing them and even singing (possibly with his mother, who also apparently posts on his Facebook page).
Sihle's Facebook page says only that "Sihle is just an ordinary kid but full of God's potential gift. I was inspired by Tonic Lekgau and Obakeng Sibanda, my aim is to praise God till infinity".
In a post on Monday, his mother wrote "I would like to thank God about him indeed i am truly blessed. Thank you everyone of you, the comments keeps me going and the love you showed is overwhelming."
Here is the latest video of Sihle with his new drums
After starting with the tins, my uncle Itu n granny Tebogo saw it dat I deserve this….. God bless the good deeds of their hands…… let us rejoice and be merry in the presence of the Lord our God……Thank you once again for following my page. Modimo a lo direle ka go loka…Sihke the drummer!

Posted by Sihle the drummer on Saturday, October 31, 2015