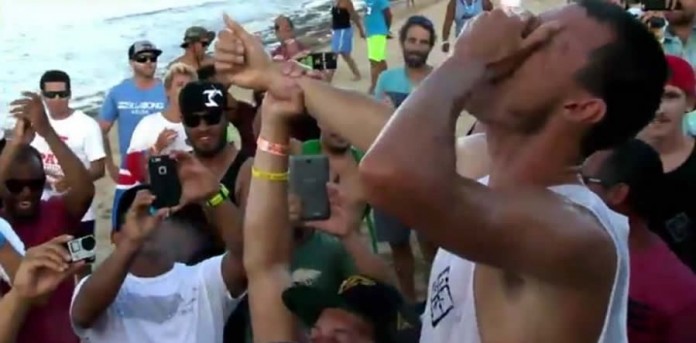 Congratulations to Jared Houston from Cape Town who was crowned the official 2015 APB World Bodyboard Champion yesterday in Puerto Rico.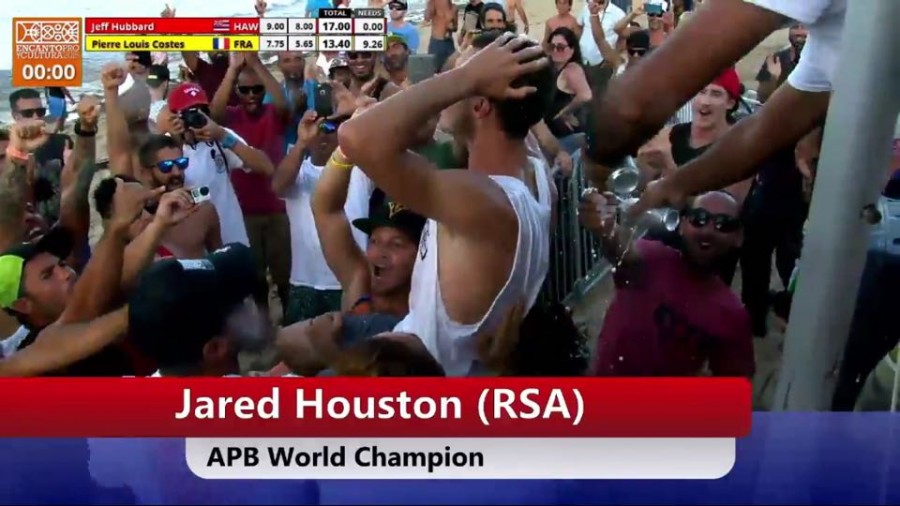 It was an incredibly emotional (and stressful) final day of the Encanto Pro Cultura as the 26-year-old South African, who now lives in Puerta Rico, won his first world title.
After an unfortunate knock out in the earlier rounds, Jared waited in a nervous state on the sidelines yesterday…depending on other results to determine his fate. He needed France's Amaury Lavernhe to be eliminated and Pierre-Louis Costes to not win. Fortunately for Jared, the other bodyboarders' results went in his favour, and he was officially crowned champion.
Competitive bodyboarding is renowned for the great team spirit and supportive nature of the competitors, and even as Jared desperately wanted to fulfil a dream and win the APB (Association of Professional Bodyboarders) title, he still took the time yesterday morning to "wish everyone still in the event the absolute best".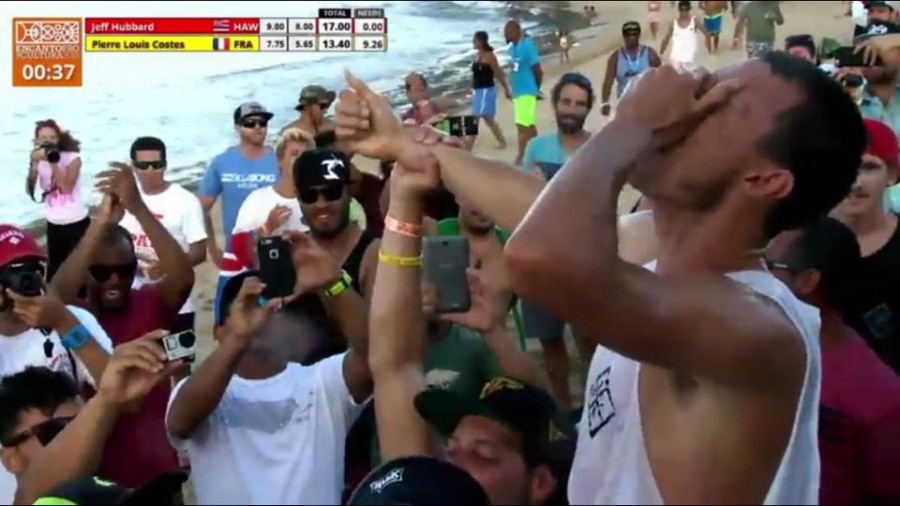 Talking about being knocked out the previous day he said: "I think I learnt more about myself and life yesterday than in my 26 years spent on earth. Sport has a way of building you up and breaking you down and that is ultimately what makes it so damn special.
"After the most technically perfect heat of my career, I felt un-beatable. I learnt quickly afterward that I was in fact beatable and that you can never count anyone out. Huge congrats to [Chilean] Nelson Flores on his stellar performance and to my good friend Jeff Hubbard [from Hawaii] for being a sportsman. He could have let me have it, but that wouldn't be sport and that's not what we are out there for!
"After that heat, every person I saw made me cry. I had to escape in order to keep it together. On my way home to my hotel room, I got a text from a good friend and fellow competitor, who said in no uncertain terms, "You're one of the best in the world, whether or not you're a champion will be determined by how you handle the next few hours/days".
"That stopped me in my tracks and inspired me to turn around, head back to the beach and be a part of history in the making and the grand finale of the best professional year of my life.
"After all that, I spent the afternoon having a surf, then sipping a beer, playing in the sand with my daughter. I kissed my wife and while I watched the sun set on the most dramatic day of my career, it became so clear that whether I win or lose this title, life goes on and the biggest win of my life has already been won – winning the privilege of being my daughter's father and growing old with my wife.
After receiving his award, Jared said: "That was the longest day of my life…I am super happy. I worked really hard this year, so I am happy I got it."
Jared is the first South African to win the bodyboarding world title since 1999 when Andre Botha won it for the second year in a row.
Local bodyboarder Jordan Masters told SAPeople – "It was an insanely proud moment for South African bodyboarders. Not a lot of attention is given to this sport in South Africa and there's almost no money in it either; it's all about the stoke and passion really."