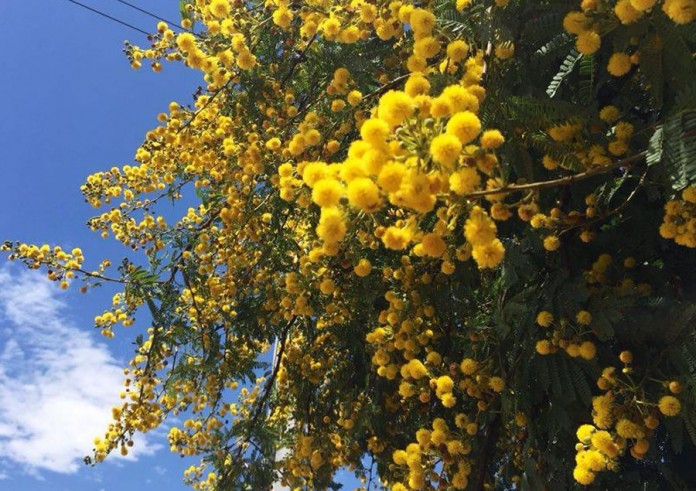 Pretoria's latest burst of sensational colour comes from its Soetdoring or Sweet Thorn (Acacia karoo) which is currently blooming with an abundance of fragrant, yellow flower clusters that resemble pom-poms and appear after good rains.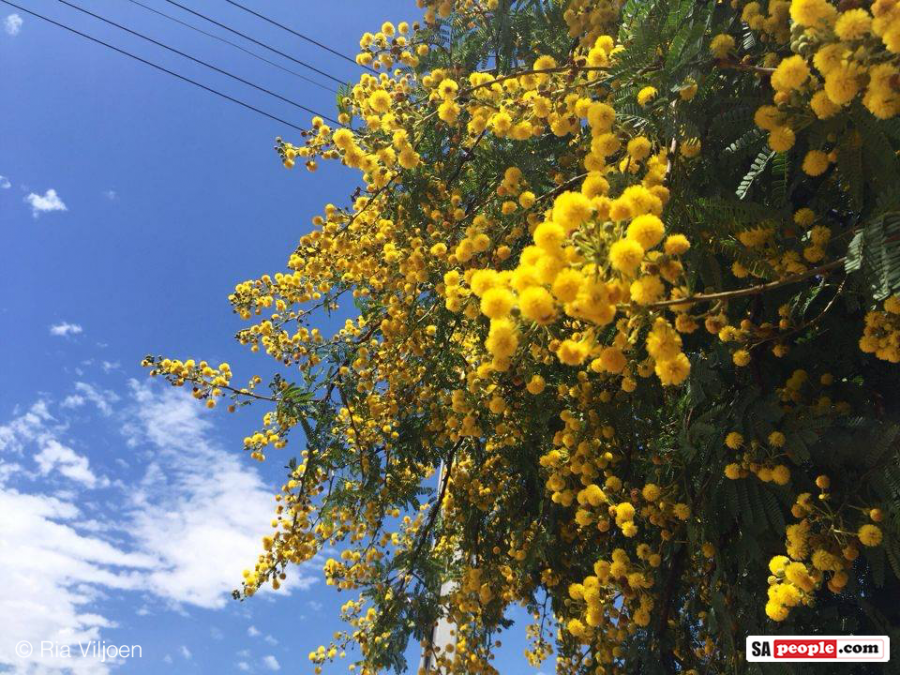 "It is just so marvelous to see wherever it has rained, the yellow pom-poms of the Sweet-thorn trees colour the city in gratitude," says Ria Viljoen, who took the photos on this page.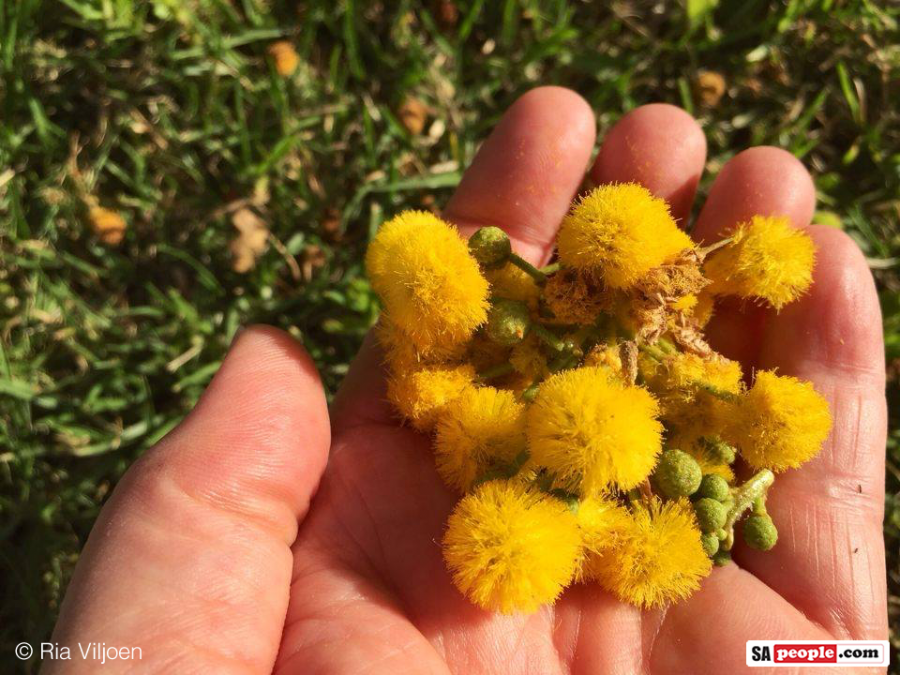 The flowering trees are not just beautiful for us humans to behold, but are also a great source of nutrition for several non-humans!
The pom-pom shaped flowers are apparently a good source of forage for honey bees, which results in rather yummy honey!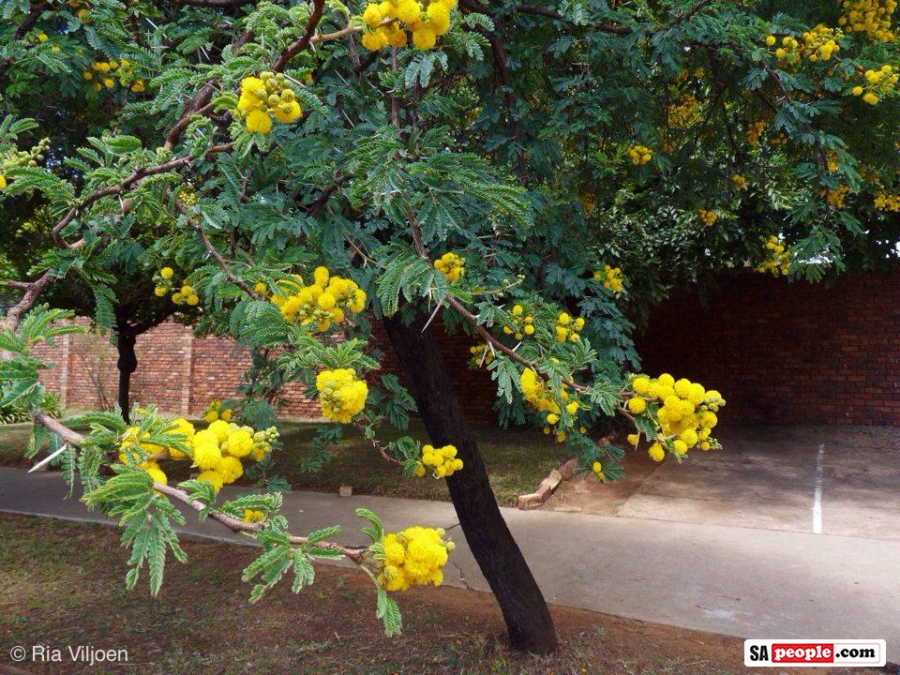 There's also an edible gum that seeps from the cracks in the bark of the trees…and is a sought-after source of food for various species of wildlife such as the bushbaby (particularly for their winter diet) and monkeys.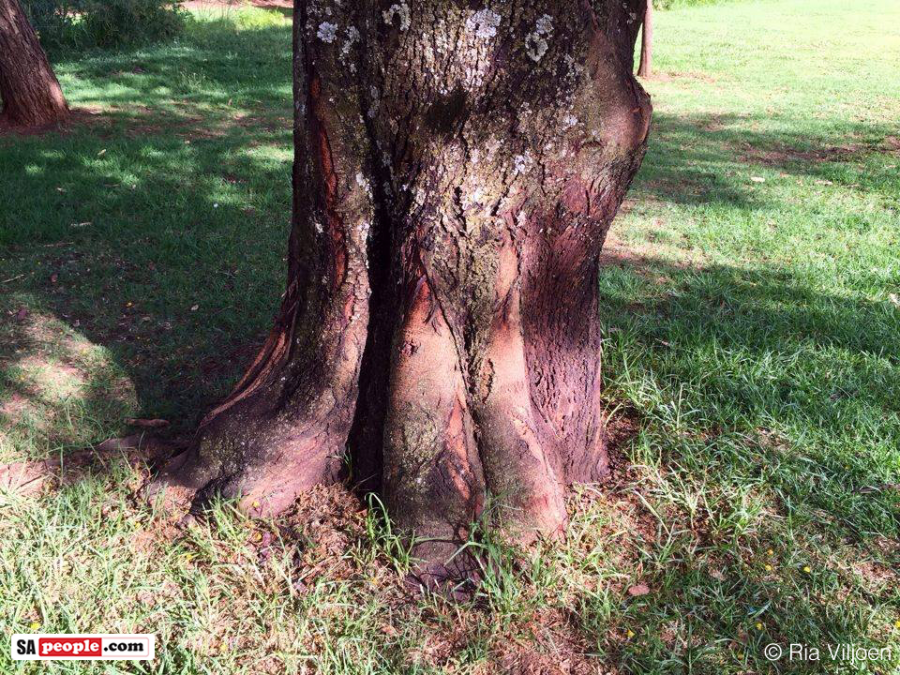 Thanks to the canopy of branches and leaves being loose, it allows dappled sunlight through so that grass is able to grow right up to the trunk!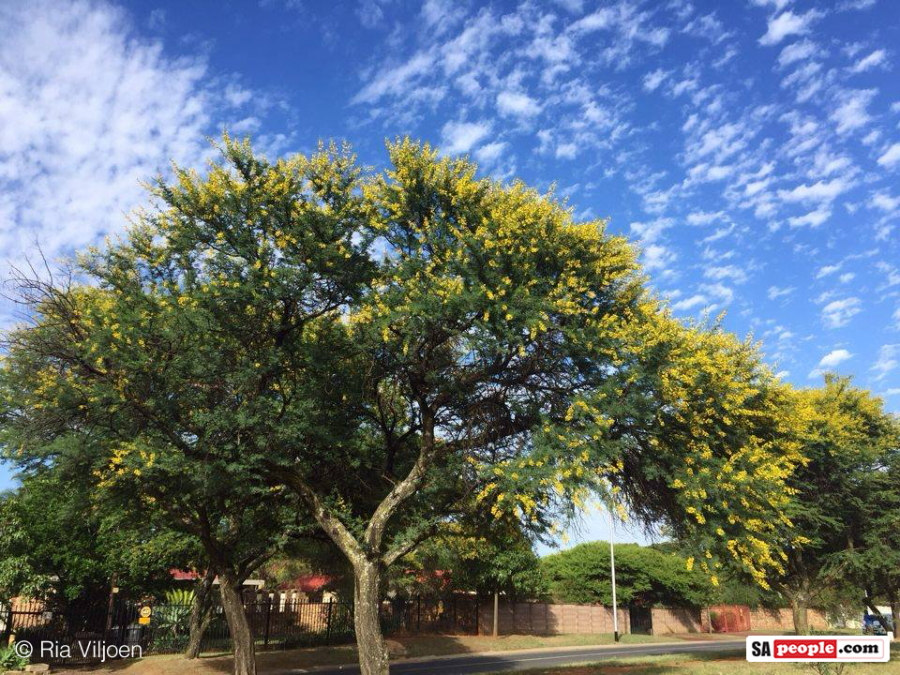 Birds nest in these trees and the pom-pom flowers attract insects…which in turn become food for the birds.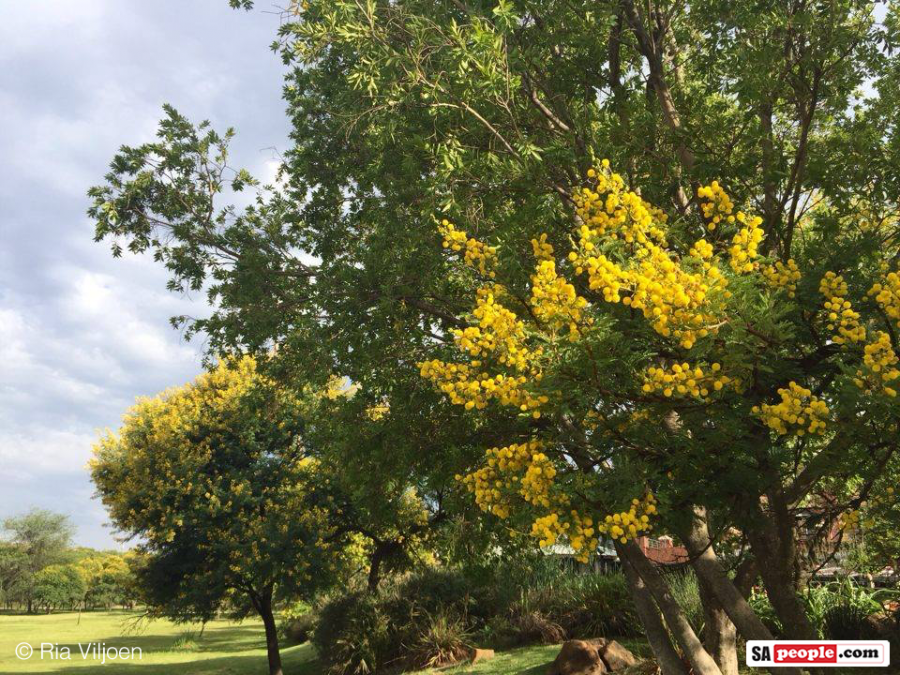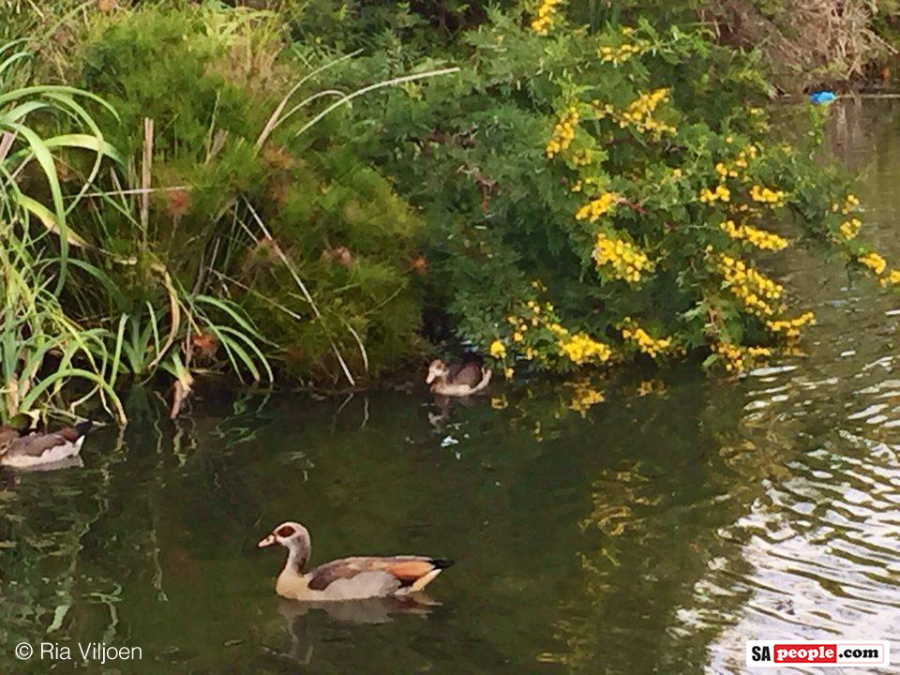 According to Wikipedia there are ten species of butterfly that depend on the Acacia sweet thorn for their survival.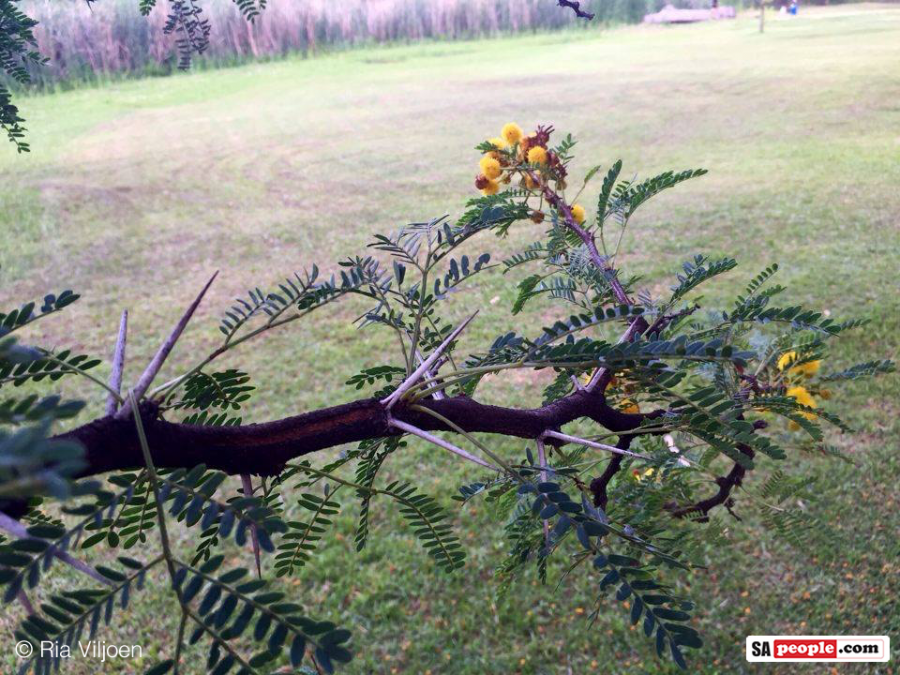 Giraffes also love eating their leaves (although clearly not in Pretoria!). The Acacia karroo is found in other parts of Southern Africa, particularly in KwaZulu-Natal, southern Angola and Mozambique.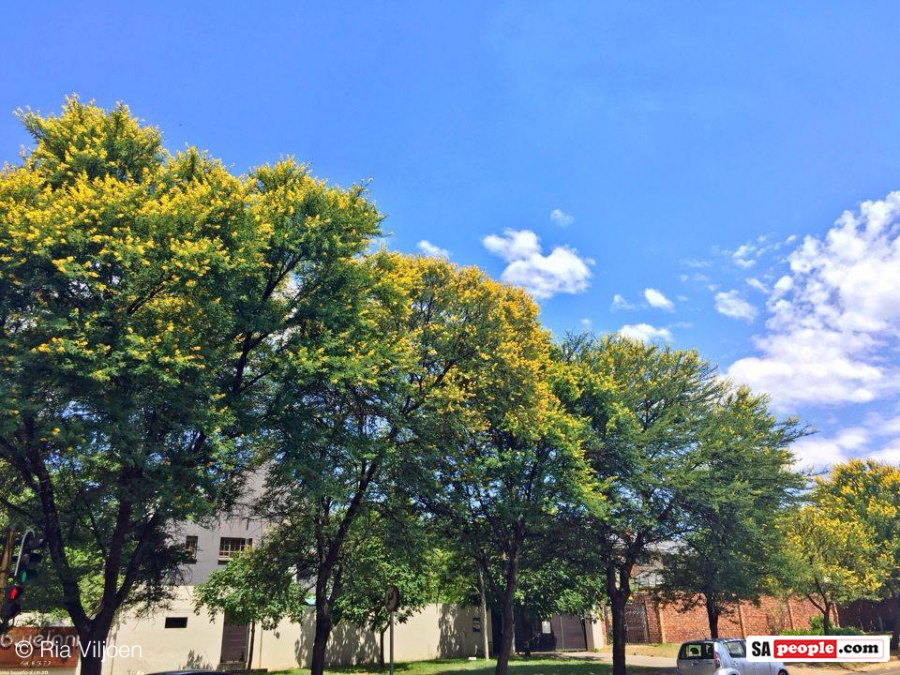 The photos on this page were taken driving through: Faerie Glen, Waterkloof Glen, Hatfield, Newlands, Brooklyn, Garsfontein.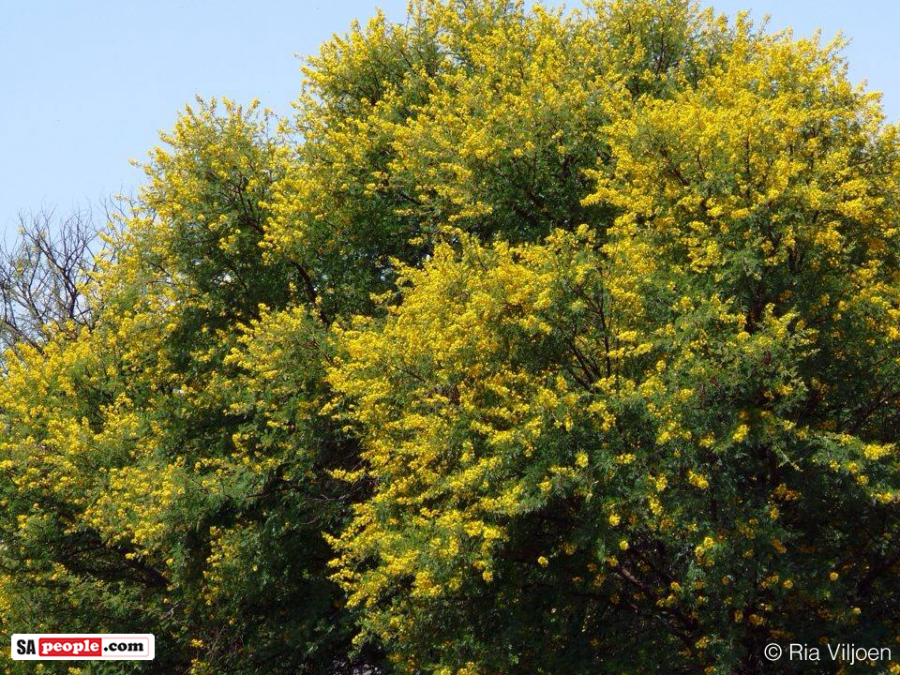 "I hope the warm yellow colours brighten up and uplift everyone's soul," says Ria.