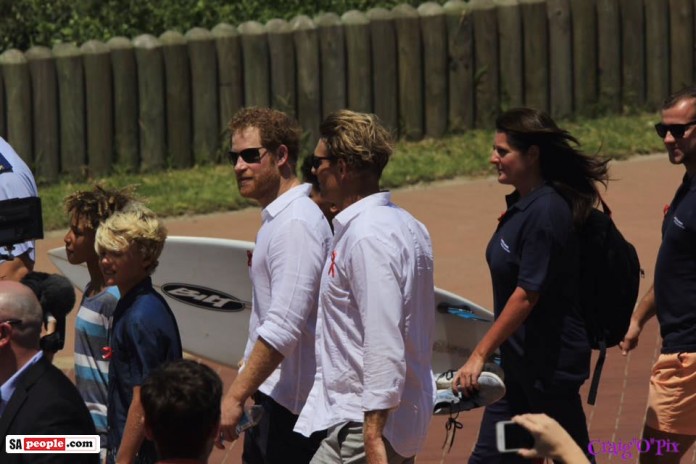 Durban beach goers were surprised by a royal guest today as Prince Harry made his way down to the beachfront to meet locals and find out more about Surfers Not Street Children. Local photographer CRAIG DOVE from Craig"O"Pix was there to capture the beach photos on this page…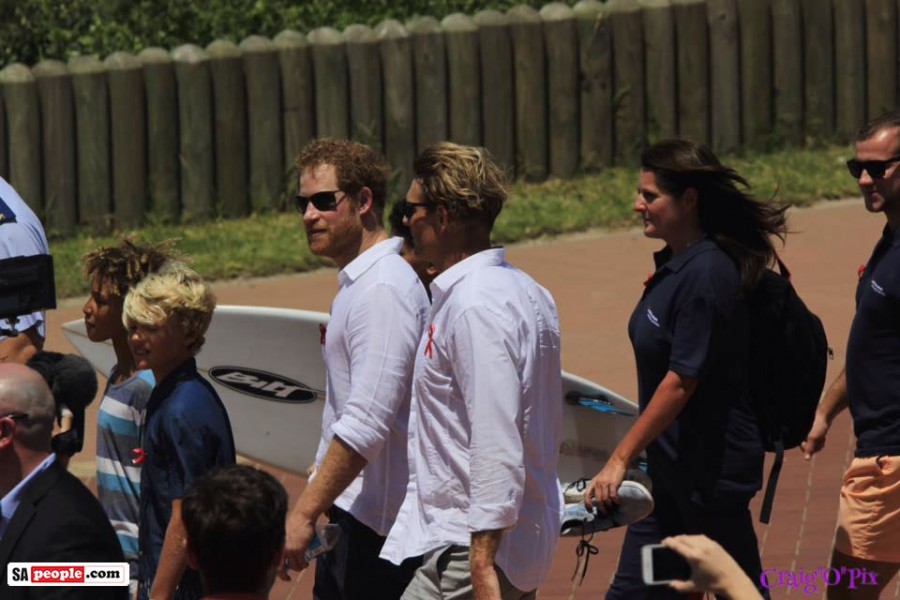 "It was all happening Down South This Morning," said Craig.
The British prince, who is on an official trip to South Africa, was accompanied by Tom Hewitt, Director of Surfers Not Street Children, the empowerment project for ex-street children entering adulthood.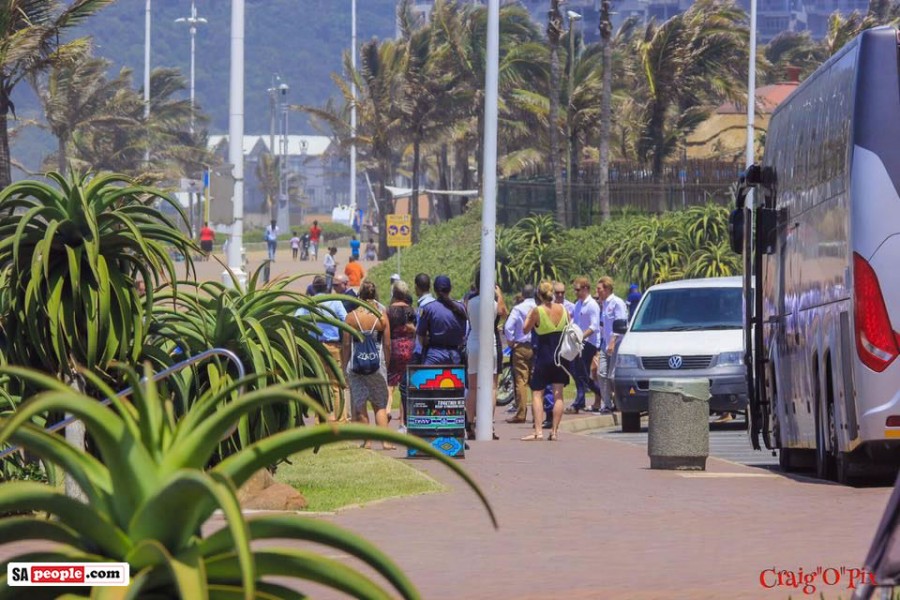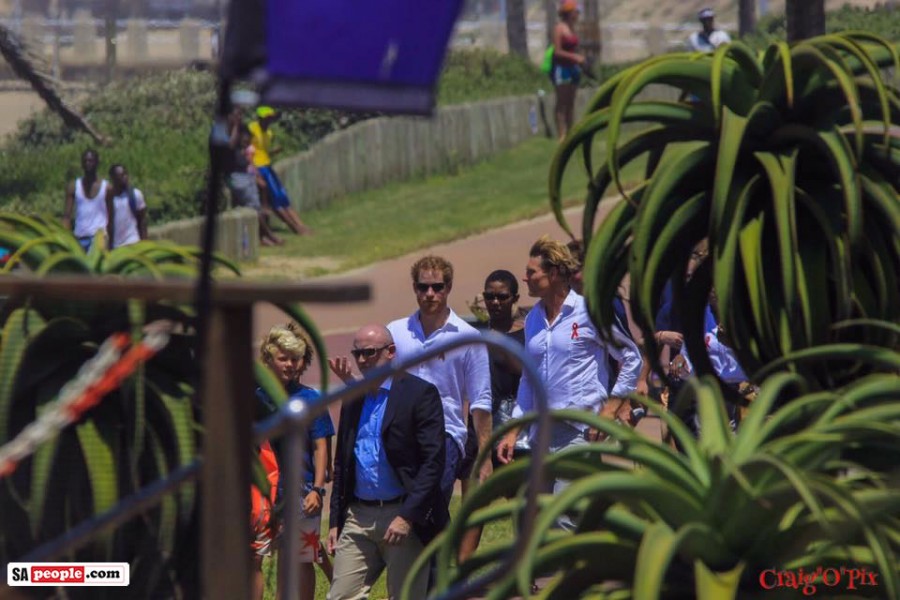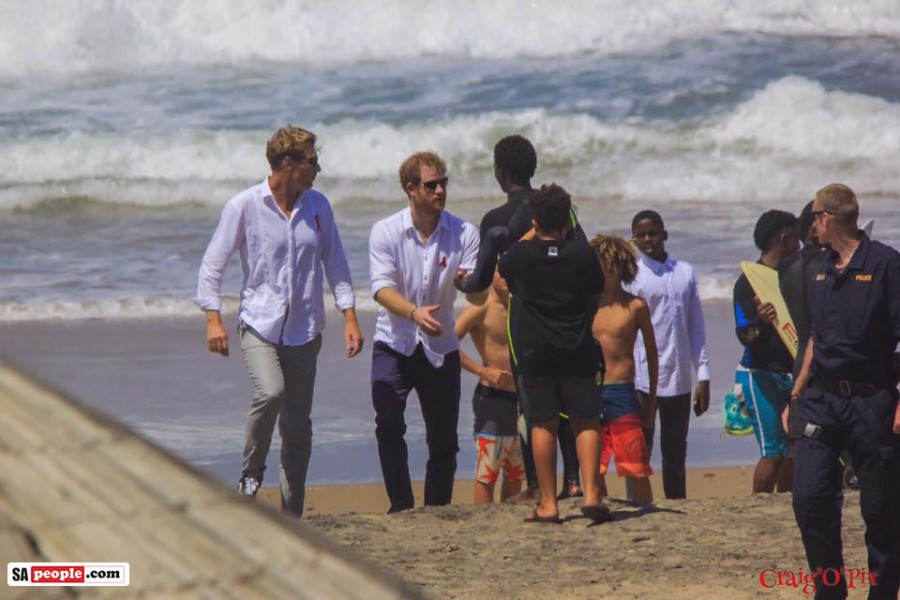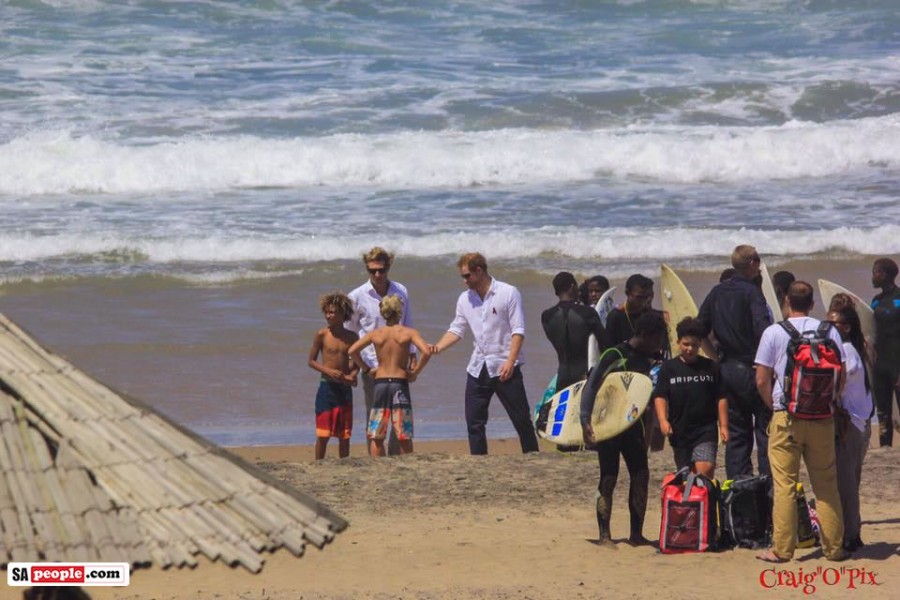 Tom was awarded an MBE by Prince Harry's grandmother, Queen Elizabeth II, in 2011 for his services to street children in Africa.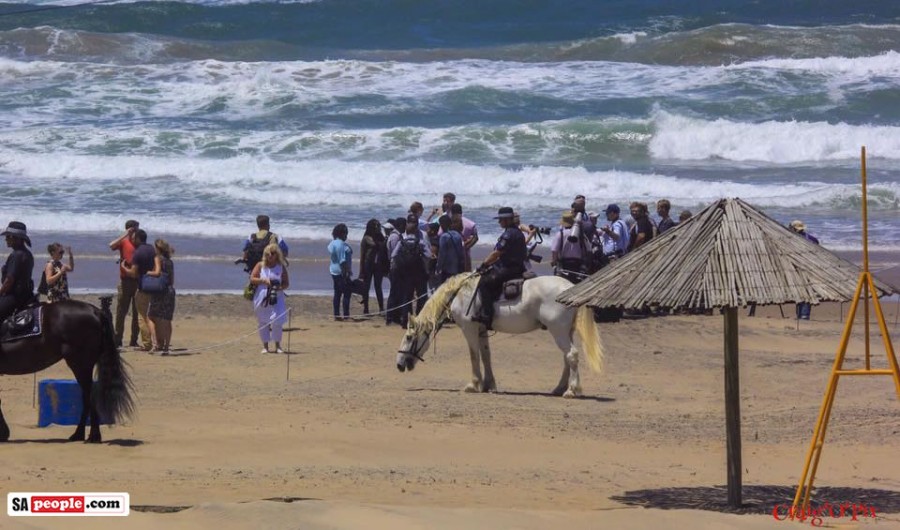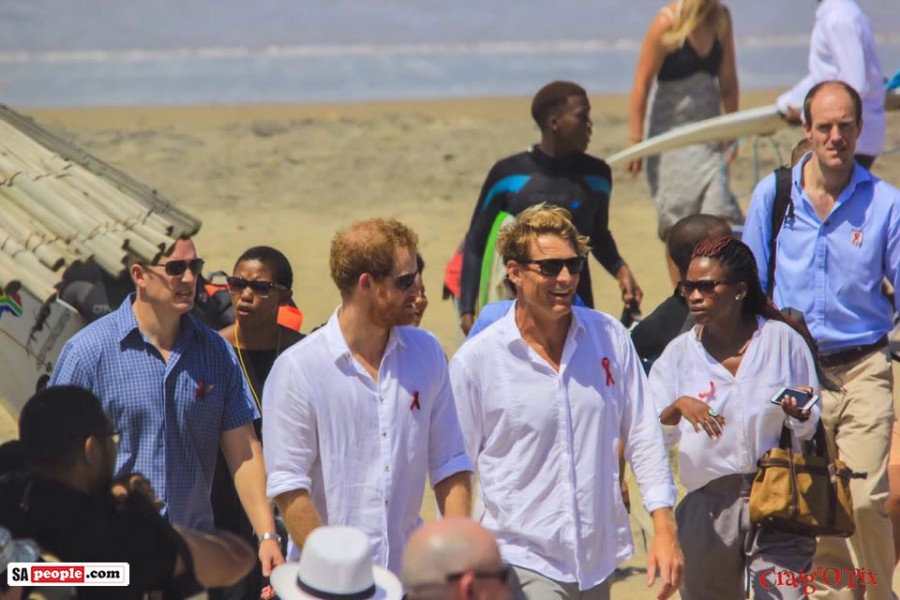 Prince Harry also visited the Shark Tank today which identifies and nurtures rugby talent in a programme to drive social development.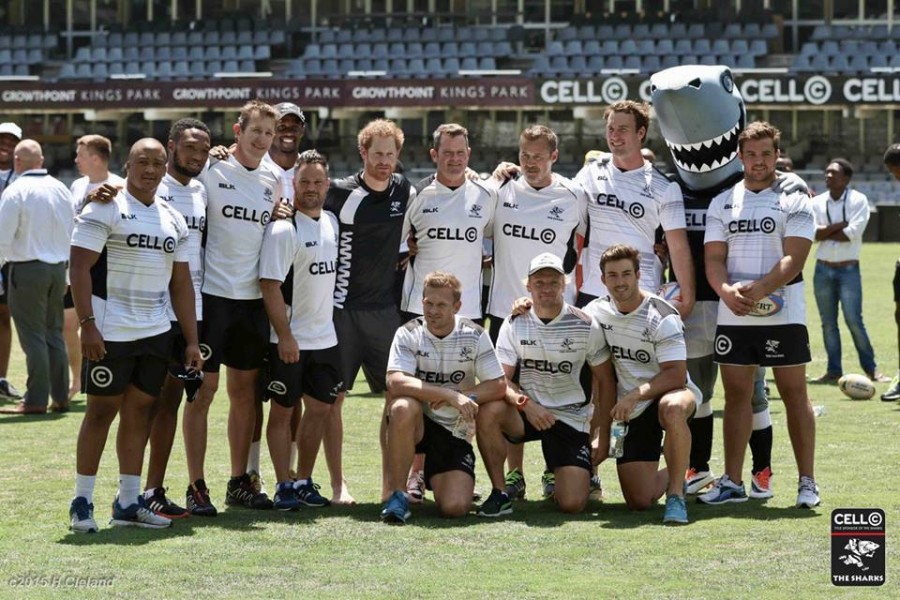 Witnesses said the prince was "awesome" as he took to the field and played barefoot with the school children.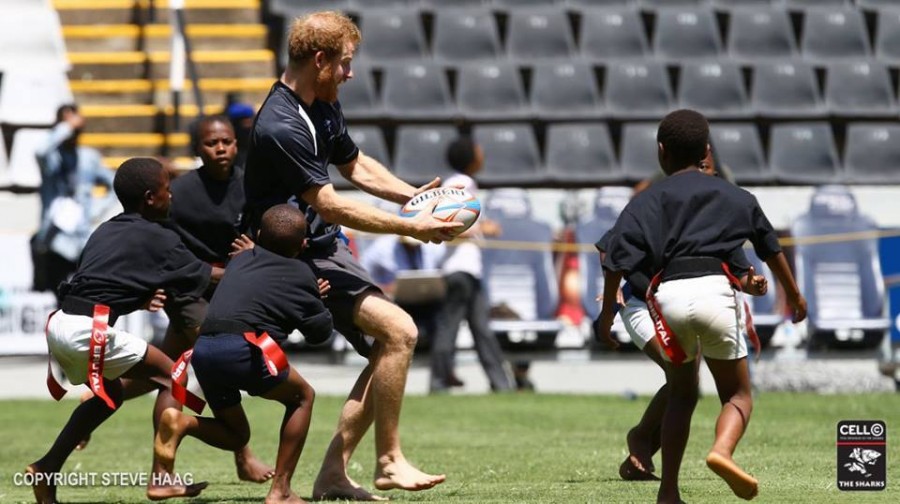 The Oyster Box hotel in Umhlanga Rocks confirmed this morning that "yes – His Royal Highness Prince Harry did stay here last night. What an honour!"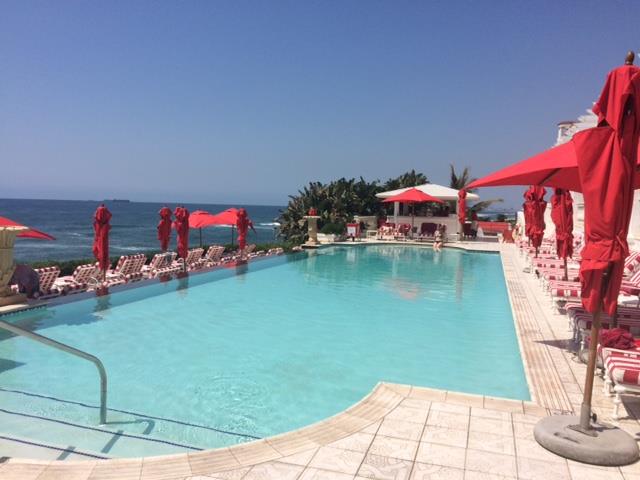 In a facebook post, the hotel said: "He kept a pretty low profile but did enjoy our fantastic breakast buffet… who wouldn't? We have always said that our breakfasts are fit for a king!"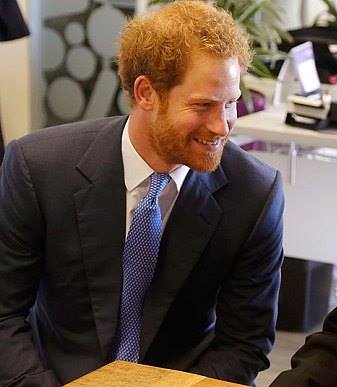 So far during his trip to southern Africa, the Prince has visited Lesotho and played in the fundraising Sentebale Royal Salute Polo Cup, at Val de Vie in Cape Town on Saturday (where he was caught on video falling off his horse – see below).
Yesterday, in Cape Town, Prince Harry awarded Archbishop Emeritus Desmond Tutu the Order of the Companions of Honour, on behalf of Queen Elizabeth II.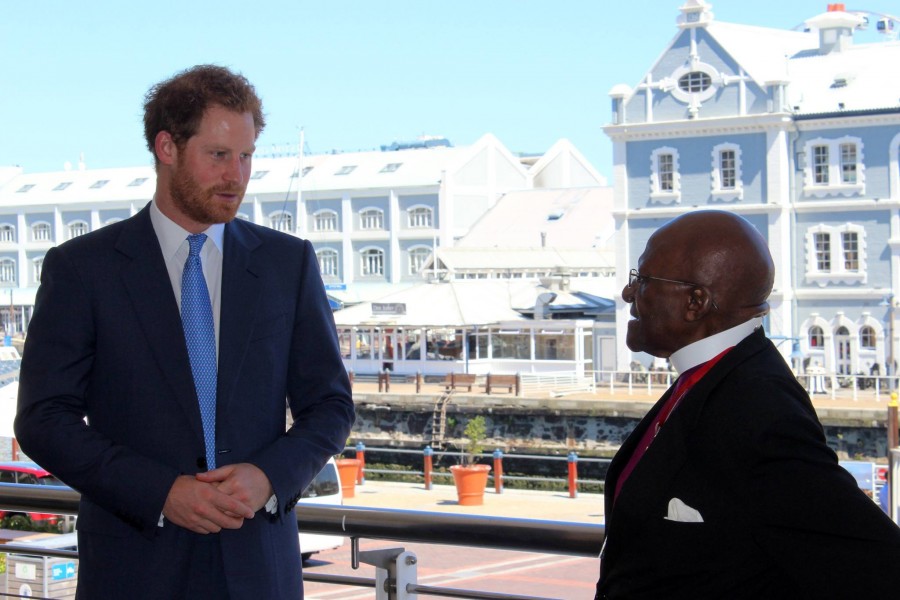 According to the Desmond & Leah Tutu Legacy Foundation "the Honour is in recognition of the Arch's services to UK Communities, and International Peace and Reconciliation."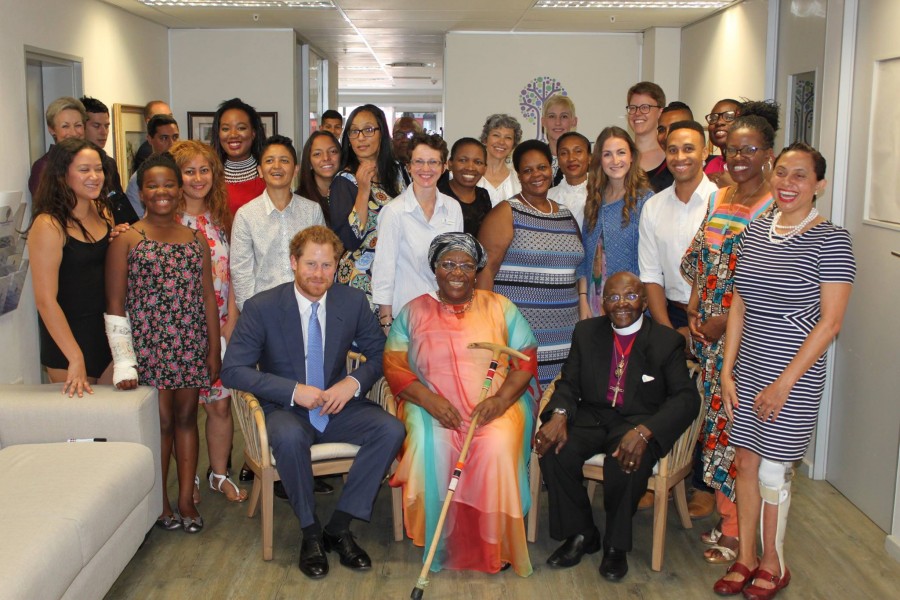 The Foundation said that the meeting "allowed the Arch and Prince Harry to dicuss their respective work in South Africa and Lesotho, as well as the Arch's contribution to peace building and conflict resolution around the world."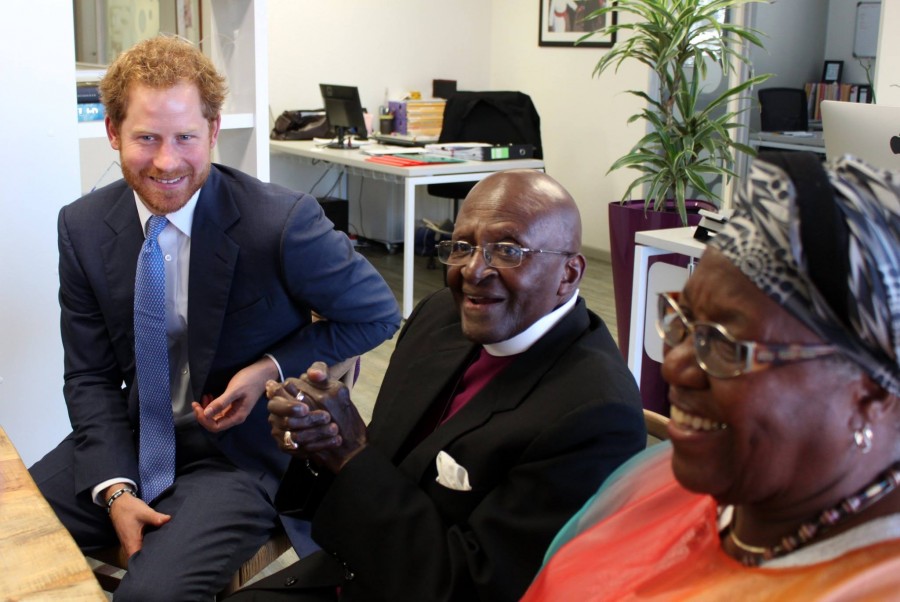 The prince will next visit the Kruger National Park to draw attention to anti-poaching efforts being made to protect South Africa's endangered wildlife. ‪#‎RoyalVisitSA‬ #PrinceHarry
MORE PHOTOS
View more photos by Craig Dove at Craig"O"Pix
Watch Video: Prince Harry falls off his pony at polo in Cape Town