The iSimangaliso Wetland Park and surrounding KwaZulu-Natal community have reacted with shock and sadness at the heartless butchering of three of the Park's most beloved rhino…with one local resident – Craig Munro – penning an angry Facebook post that appears to have hit a nerve…and has gone viral.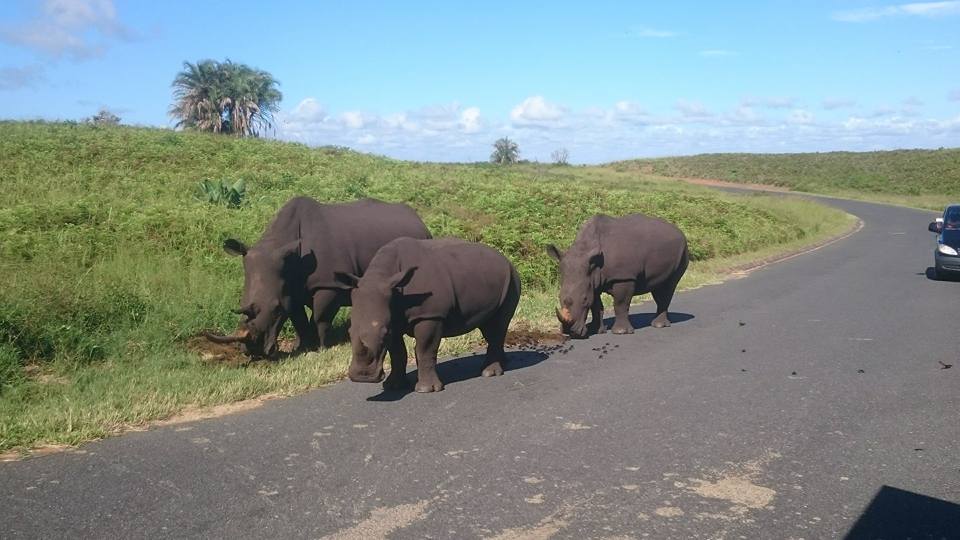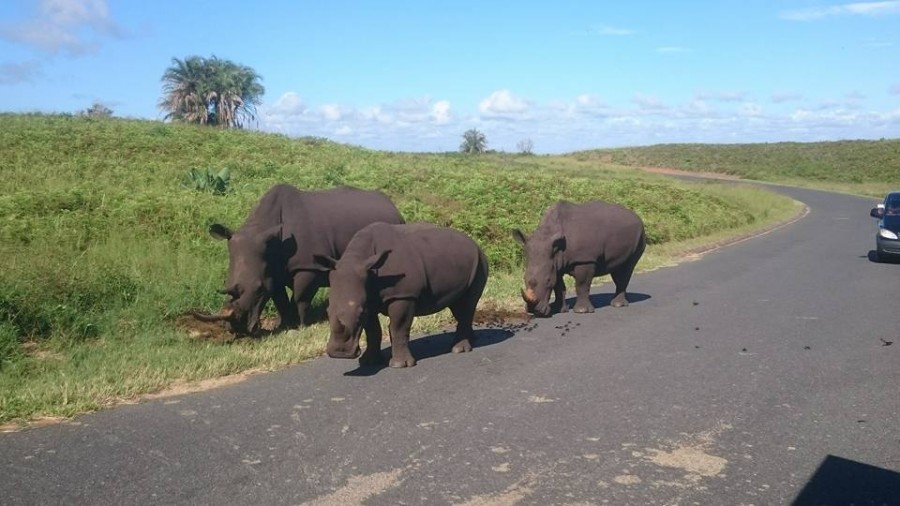 In the latest tragic killing of rhino in KwaZulu-Natal, a well known mother and her two calves were slaughtered by poachers.
Craig's post, written on Friday evening and uploaded with the three photos on this page, said: "Today is a very, very sad day indeed. These three magnificent beasts were regular favourites on the short drive to Cape Vidal. A lovely, mild tempered family group – a mamma with an enormous, spectacular horn and her offspring.
"All dead now. Found slaughtered for their horns, an appendage made from keratin, a hair protein believed to have aphrodisiac properties by [people] in the East.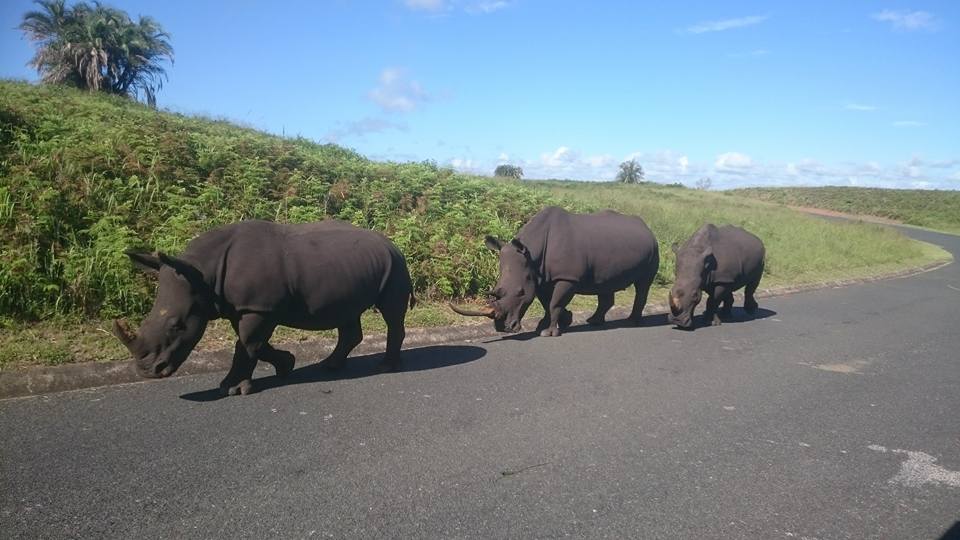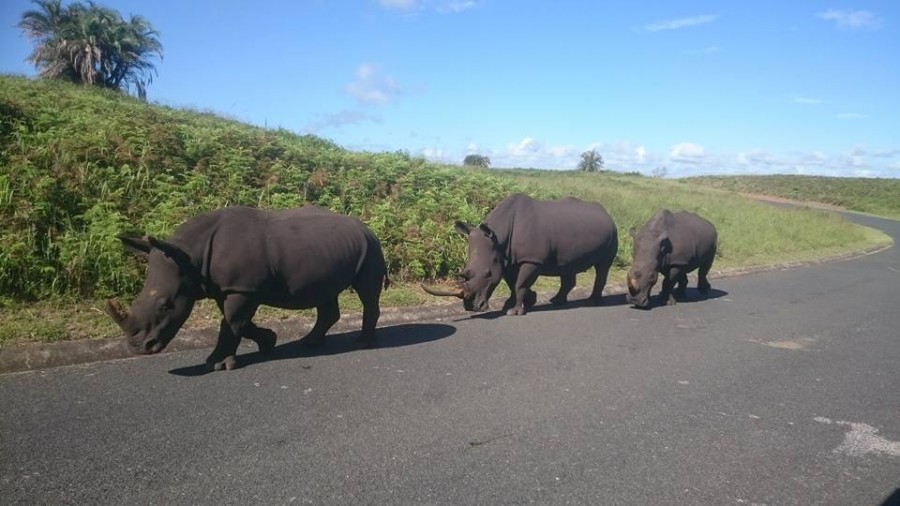 "It's time to fight back, get rid of the human filth that are killing our wildlife."
Craig called for the nationalities which drive the demand for rhino horn to be removed from South Africa "before they destroy it" and said "how dare" they come here to "kill our wildlife" to feed their incorrect beliefs.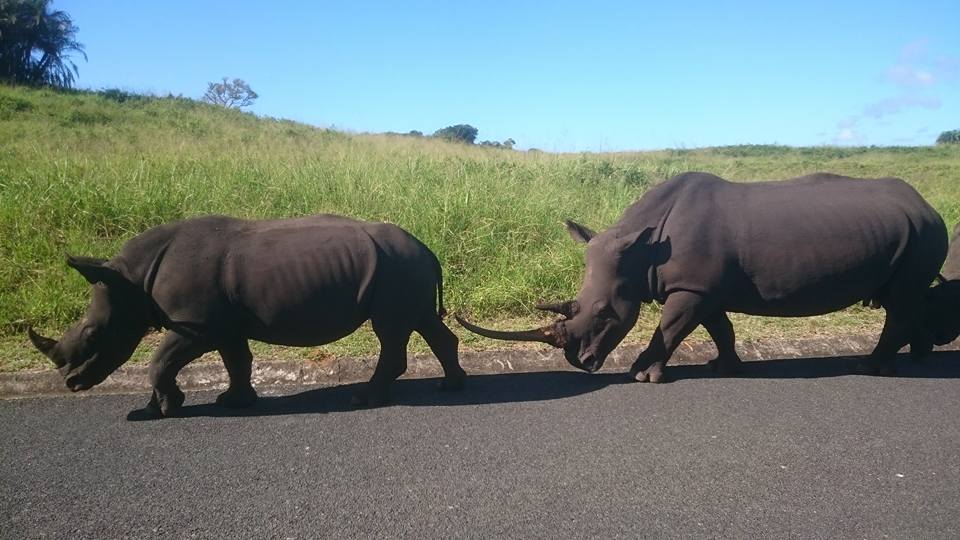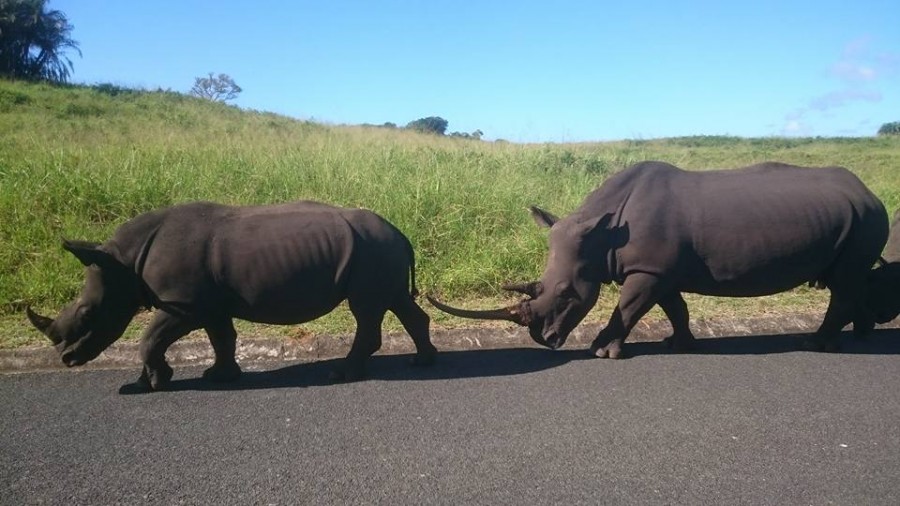 Isimangaliso Wetland Park posted a message on Facebook on Sunday morning saying: "A tragic moment in our Park that has devastated not only the staff of ‪#‎iSimangaliso‬ and ‪#‎EzemveloKZNWildlife,‬ but also thousands of visitors who knew and loved one of our most iconic white rhino and her calves. Every one of our charges is precious to us, and every loss aches. ‪#‎iSimangalisoMyRhinoOurFuture‬ ‪#‎notonourwatch‬
"RIP Ms Longhorn and babies."
One of the many thousands of visitors to the Park, Ansie Juul, summed up the sentiments of many when she wrote: "Nooooo! Our hearts are completely shattered. We have known her and her babies for so many years, always driving the loops to search for her, and when we find them, I always had tears in my eyes: and thought, 'Hello girl, good to see you again, and your kiddies are looking great!'
"Nothing will be the same anymore. ISimangoliso, today we cry with you…"