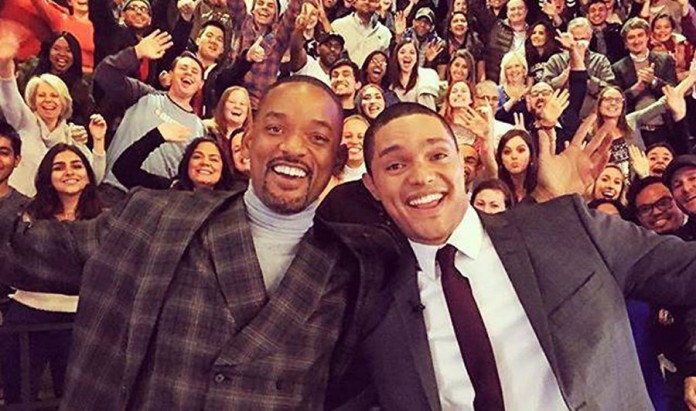 While Trevor Noah wrapped up his last  show of the year with a review of his favourite stories from 2015…critics around the USA were reviewing the South African's performance since taking over 'The Daily Show' from Jon Stewart in September.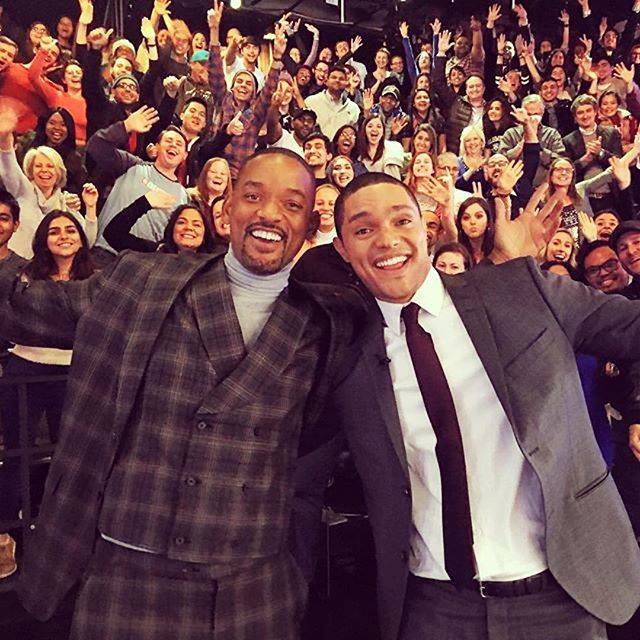 With all the shootings around the world during 2015, Noah battled to focus on good stories and said it was "a sh*t year, really. 2015 was a sh*t year".
Some of his critics felt the same way about him. Ratings have reportedly dropped more than expected – around 40 percent according to Breitbart, although Comedy Central denies ratings are bad.
A Huffington Post critic complained that Noah "fluffs lines" even though he's rehearsed and is reading an autocue…and that this destroys the comic timing, concluding that the comedian "might not be up to the task".
However Noah has plenty of other fans in the media who believe he'll bring in more Millennials (those born between the early '80s and early 2000s) and The Toronto Star called him the ideal court jester and young satirist who America really needs at the moment.
Noah's summary of 2015 included 'the dress' that split the nation in two, the US political race, the #BlackLivesMatter movement, a fresh outbreak of ebola in Liberia (in which Noah confirmed he'll be returning to South Africa during the holiday break), a brief address to his former school teacher Mr Samuels ("what do you think of me now?") and a brilliant rant at the end by Ronny Chieng about 'the Pizza Rat' – a New York rat that became famous for dragging a piece of pizza down a couple of subway steps. At last count the rat's video had received over 8 million hits.
Meanwhile, Noah's popularity in America continues to grow. Four of his five shows in Boston in February are already sold out. And his fans back in South Africa continue to be proud of one of their own making it on the international stage…with many of them, on facebook, calling for him to interview Jacob Zuma for a "really funny show".
The South African comedian will be performing tonight in London at Eventim Apollo.
Watch Video: The Daily Show – The 2015 Year in Review
Uploaded by Comedy Central: "From the Black Lives Matter movement to Pizza Rat to viral video challenges, The Best F#@king News Team looks back at the most memorable headlines of 2015."
For those not too acquainted with American news, the photos in the Jordan Klepper segment include TV star Bill Cosby who faces several sexual assault allegations; Robert Durst, a real estate heir who confessed to murder; and Jared Fogle, the one-time Subway spokesman who famously lost so much weight on a Subway diet, and has recently been convicted of child pornography and sex charges.
Watch Video: Trevor Noah: Lost in Translation – Finally Getting a Job
Noah shares the moment he told his family about his new job on The Daily Show…