Archbishop Desmond Tutu's daughter, Mpho Tutu, has married her partner in a private ceremony which took place in the Netherlands on Wednesday.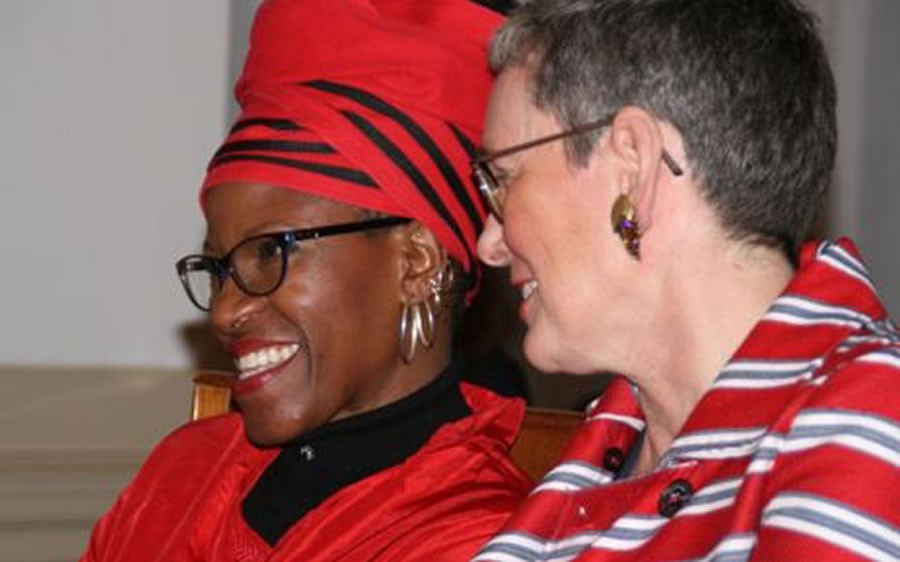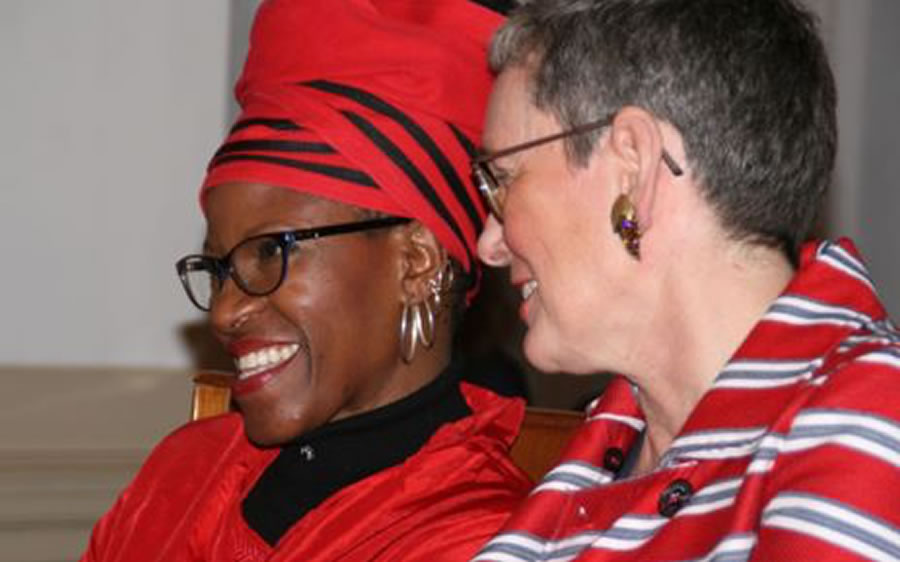 Reverend Canon Mpho Tutu, who is the fourth daughter of Archbishop Tutu (84), wed her partner Marceline van Furth in Europe where Van Furth is a professor in Pediatric Infectious Diseases at the Vrije University in Amsterdam.
Van Furth also holds the Desmond Tutu Chair in Medicine at the 'varsity and leads an initiative in South Africa to improve treatment of childhood tuberculous meningitis.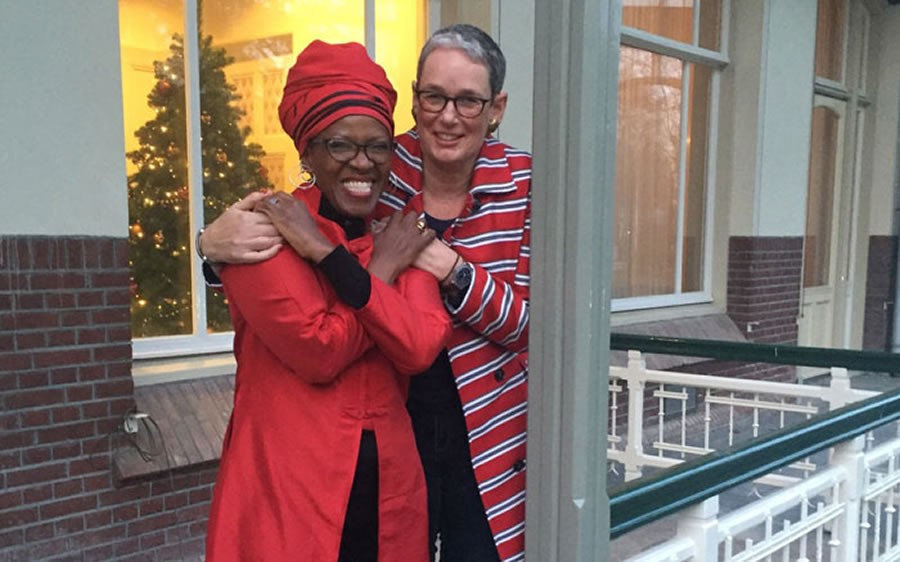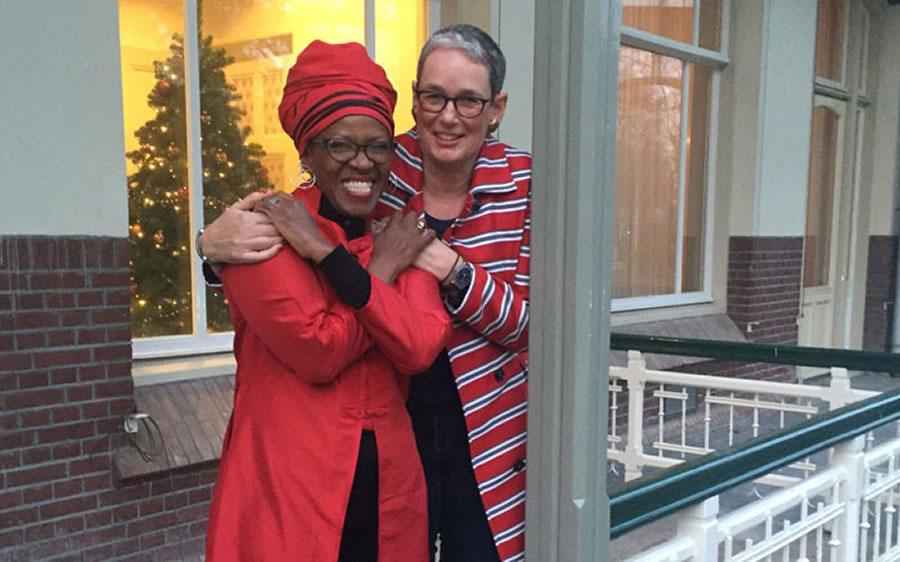 Mpho Tutu, executive director of the Desmond and Leah Tutu Legacy Foundation, was previously married to Joseph Burris with whom she has two children. She's an ordained Episcopal priest and used to be chairman of the Global AIDS Alliance.
Her father, the much loved Archbishop and winner of a Nobel Peace Prize, has been a supporter of LGBT (lesbian, gay, bisexual, transgender) rights for a long time…and definitely a supporter of marriage! He and his wife Nomalizo celebrated their 60th wedding anniversary last year, and he loves talking about how he convinced the late Nelson Mandela to marry Graca Machel.
The Desmond and Leah Tutu Legacy Foundation confirmed the wedding took place on Wednesday in the Netherlands, and announced the couple will celebrate their wedding with friends and family in Cape Town later this year.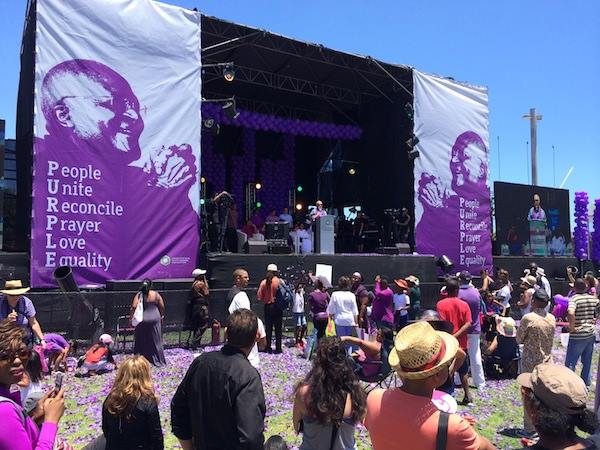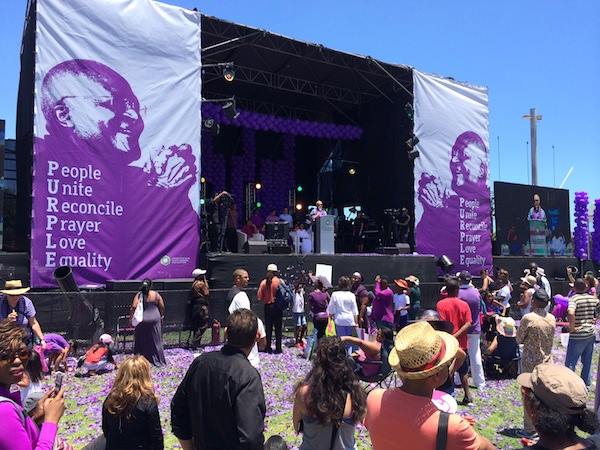 Reverend Tutu was recently part of the 'Purple' #MarchForTheArch on 16 December in Cape Town – representing People Unite Reconcile Prayer Love Equality. (She also addressed the #ZumaMustFall marchers on the same day, saying "We can tell Jacob Zuma: Please go…We choose our leaders and we can send them away."