Reactions today in South Africa to Democratic Alliance leader Mmusi Maimane's speech on race and identity in the country have been mixed.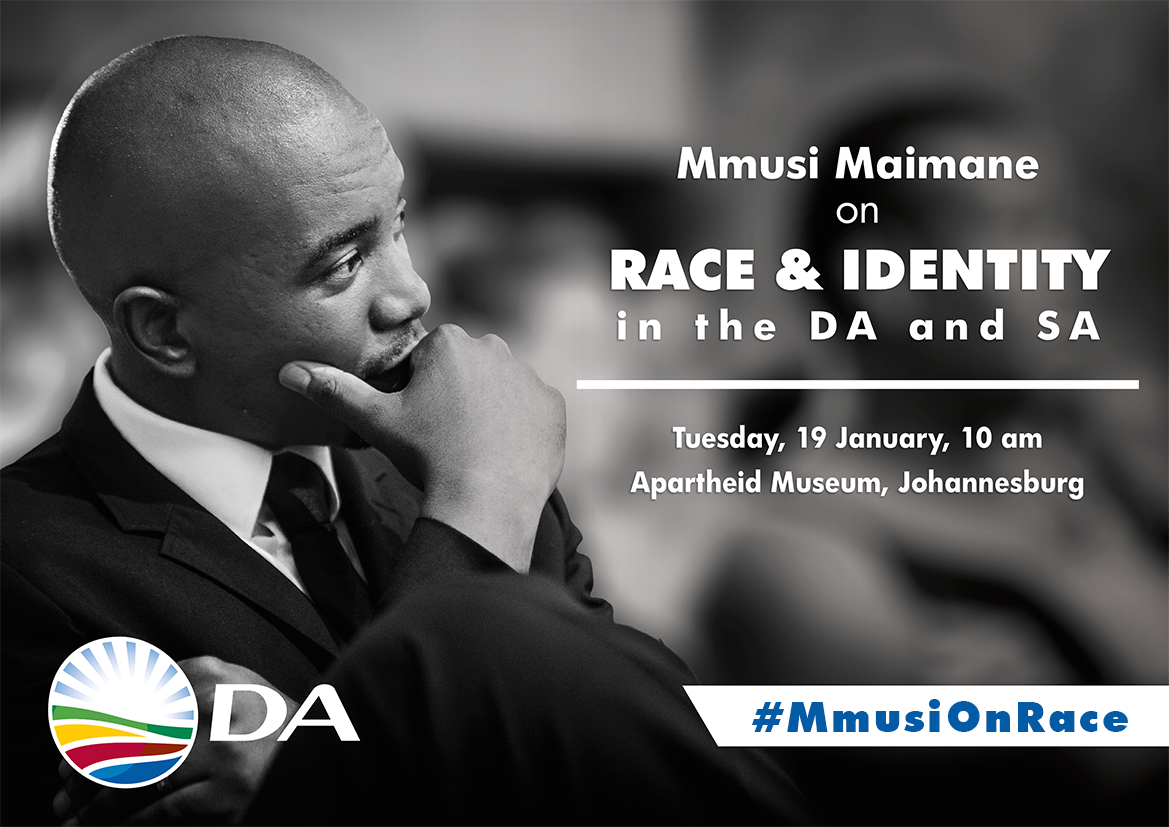 While many welcomed his words and said it was "charged with emotion", "showed sincerity" and laid bare "some uncomfortable truths", there were some who said it made them "cringe".
If you weren't watching the live feed, here's the full transcript of the speech, delivered at the Apartheid Museum in Johannesburg today (and the video below):
"I stand before you as a child of Soweto, a proudly Black South African, a son of the African soil.
"I stand proud to live in a country that is no longer the skunk of the world, proud that out of the ashes of Apartheid a new nation could rise.
"I am a product of the Group Areas Act, the Population Registration Act and the 1913 Land Act.
"I was born four years after the Soweto Uprising, but the struggle that began at Morris Isaacson High School was my struggle. And the desire to break down the last vestiges of Bantu Education still burns within me.
"Because I cannot be free while our people are still in chains. We remain bound together by our shared history and common destiny.
"I stand before you as an individual, with the right to decide for myself how to think and how to feel. No pencil test can define me.
"I'm so much more than the colour of my skin, but I will never deny who I am and the forces that shaped me. I will never forget where I come from.
"Apartheid may be history, but the racism that nurtured and sustained it continues to this day.
"Racism demeans us. All of us, black and white.
"It opens the wounds of its victims, and exposes the ignorance of those who perpetrate it. It robs us of the dignity that so many fought for.
"And racism divides us. Just look at us. At the very moment we need to be standing together, we are being torn apart.
"It doesn't have to be this way.
"When I look back, I still marvel at what we have achieved together.
"Some said we had no chance. They said our history was just too unfair, too brutal.
"They said the scars inflicted by centuries of colonial rule and half a century of Apartheid laws were just too deep.
"They said forgiveness and reconciliation were impossible.
"And then along came a leader who taught us that our scars would not be healed by more hatred, but only by love and understanding.
"This humble man, incarcerated for 27 years for fighting against racial domination, was the embodiment of forgiveness and reconciliation.
"He urged us to look beyond our differences and find our common humanity.
"And so we did.
"Like in a marriage, we made a commitment to each other. Our antenuptial agreement was the Constitution we signed twenty years ago on the 8th of May 1996.
"On that day, we vowed to respect each other. We vowed to grow old together. We vowed to stick together, through thick and thin, in sickness and in health.
"At first, our relationship flourished. We celebrated each other's successes as if they were our own. When tragedy struck, we mourned together.
"But when the honeymoon ended, we found that we hardly knew one other. Now, after two decades, we sometimes struggle to recall what we saw in each other in the first place.
"Because, two decades into our new democracy, it feels as though we are drifting apart.
"Part of the problem is that we – as black South Africans – are still made to feel inferior because of the colour of our skin.
"And this inferiority complex runs deep.
"I remember growing up how we used to refer to successful black South Africans as 'ngamla' (a white person).
"And I cannot tell you how many times I am told by black South Africans that I have "done well" because I happen to be married to a white woman.
"Apartheid was so dehumanising that, too often, even today, white people remain the benchmark that we set ourselves. How can this be?
"As black South Africans, we are entitled to ask uncomfortable questions.
"We are entitled to ask why a black child is 100 times more likely than a white child to grow up in poverty.
"We are entitled to ask why a white learner is six times more likely to get into university than a black learner.
"We are entitled to ask why the unemployment level of young black South Africans is well over 60 percent.
"There is a passage in Niq Mhlongo's novel, After Tears, which captures the hopelessness so many feel. After graduating from university, the protagonist in the story arrives back in the township only to be told by his Uncle's friend:
"If you're black and you failed to get rich in the first year of our democracy, when Tata Mandela came to power, you must forget it, my bra. The gravy train has passed you by and, like me, you'll live in poverty until your beard turns grey. The bridge between the stinking rich and the poor has been demolished. That is the harsh reality of our democracy."
"All South Africans – black and white – must talk about the persistence of racialised inequality twenty years after the end of Apartheid. And, if we believe this government has failed to redress Apartheid's legacy, we must say that as well.
"There can be no conversation more important than this one. It is a conversation we must keep having until the structural inequalities of our society have been flattened.
"This conversation is interrupted, however, every time a racist incident hits the headlines and explodes onto social media.
"Suddenly, we are back to square one. The injury of racial inequality is compounded by the insult of racism. It is like pouring salt in a deep wound.
"No wonder so many people are angry about racism. I am one of them.
"So, today, I say: this far and no further. It is time to draw a line in the sand against racism.
"Now I know that there are many people in South Africa of all races who truly believe in non-racialism.
"I know that the vast majority of white people don't think like Penny Sparrow does.
"And I know that many, many South Africans are playing their part to redress the legacy of the past.
"But I also know that, for every racist incident that makes the front pages and trends on Twitter, there are hundreds that don't.
"I know that there are people who talk to each other around the braai as if they were still living in the 1970s.
"And we all know somebody who is fond of starting a sentence with "I'm not a racist, but…"
"Because, for every incident of overt racism, there are thousands of instances of casual, everyday racism: Talking down to people, laughing when people pronounce an English word incorrectly, not bothering to acknowledge people, believing somebody's accent is a sign of their intelligence.
"These are all subtle forms of racial superiority, and it is time we all acknowledged how damaging they are. Repeated over time, they erode the goodwill that once existed be-tween us.
"It is equally important to acknowledge that racism is not the preserve of any one group. To say that black people are not capable of prejudice is itself a twisted form of racism.
"As Advocate Thuli Madonsela reminds us:
"Being a victim of systemic racism and structural racial discrimination does not exempt you from being a racist."
"I could not agree more. We all have the capacity for greatness, and we all have the capacity for prejudice. That is what equality is about.
"Fellow South Africans.
"I still believe that most people in our country – black and white – feel a deep and abiding sense of shared destiny. More than anything, they want this imperfect union to succeed.
"And yet we are talking past each other, and we are not listening to each other. When we do listen, it's like the meaning is lost in translation.
"It reminds me of the great poem by Roger McGough entitled "You and I". It goes like this:
I explain quietly. You
hear me shouting. You
try a new tack. I
feel old wounds reopen.
You see both sides. I
see your blinkers. I
am placatory. You
sense a new selfishness.
I am a dove. You
recognize the hawk. You
offer an olive branch. I
feel the thorns.
You bleed. I
see crocodile tears. I
withdraw. You
reel from the impact.
"Fellow South Africans, we need to find each other again. We need to recognise what we saw in each other all those years ago.
"I am not going to stand here and pretend I have all the answers. I don't think anybody does. What I do know is that any road to reconciliation starts with a conversation.
"So, over the coming weeks, as Leader of the Official Opposition, I will initiate a series of dialogues on race entitled 'Stand Up, Speak Out' involving South Africans from all walks of life.
"These dialogues will not be dominated by public representatives, nor will they be conduct-ed under a party political banner.
"People have had enough of politicians telling them how to think and what to feel. It's time to let people talk for a change.
"Having said that, as a political leader, I have specific responsibilities that I will not shy away from. And, as Leader of the Democratic Alliance, I am all too aware of the unique challenges we face as a party.
"We are trying to do what very few parties have achieved anywhere in the world. We are attempting to bring people together across the colour line on the basis of shared values.
"I want to be clear that this does not mean we must ignore race. When I was elected in May last year, I told the delegates at our Federal Congress "if you don't see that I'm black, then you don't see me."
"Racial injustice is real and we need to redress it. We cannot wish it away by pretending to be colour-blind.
"I am proud of the fact that the DA is the most diverse political party in South Africa's history.
"I am proud that we stand up for the rights of each individual to be what they want to be, regardless of the colour of their skin.
"But the DA is not perfect. No political party is. And I want to be quite clear about where I stand.
"We have a duty, all of us, to act against those who engage in racial discrimination and racial mobilisation.
"Because there is no place in the DA for people who believe that the colour of their skin renders them superior to others.
"No DA member must be satisfied until we have fundamentally addressed the structural inequality in our society. We must build a society based on freedom, fairness and opportunity.
"And no DA member must ever turn a blind eye to racism, no matter how subtle or coded. We need to call people out on their behaviour, even when confronting them makes us feel uncomfortable. We have a duty to stand up and speak out for our values.
"Because racists are not welcome in the DA. And if you're a racist and you are thinking of voting for the DA, please don't. We are not the party for you.
"I will not tolerate racism in the party I lead. This is why I will soon be introducing an anti-racism pledge that every new and returning member will be required to sign when they join the party. [… see image below]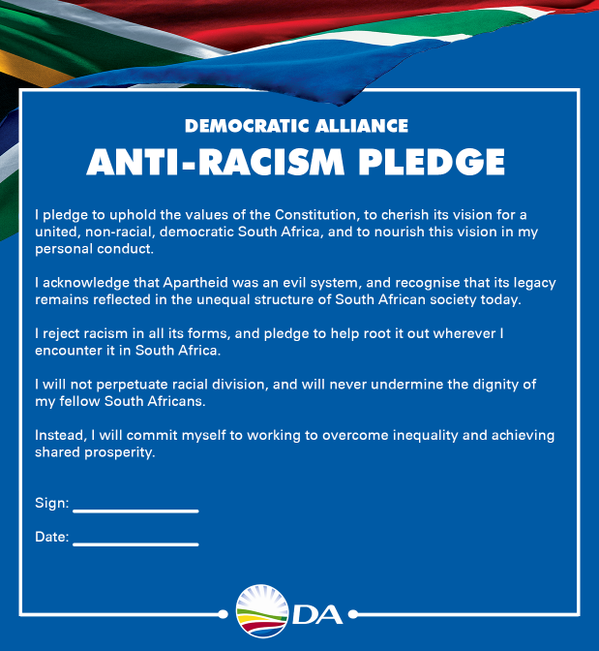 "Members found to be in clear violation of this oath will have their party membership immediately revoked, no questions asked.
"Today, I challenge all political parties from all sides of the spectrum to do the same. Let us send out a message that racism has no place in our politics.
"The DA may be the most diverse party in South Africa, but we are not diverse enough.
"We must continue to embrace the rich diversity of South Africa – with all its challenges and contradictions. If we do not, we will not be able to have an honest conversation about our divided past, nor will we be in a position to craft our shared future.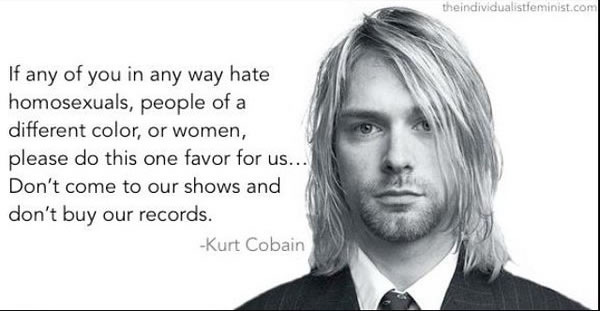 "And so, from today, I will require our structures, at constituency, regional and provincial levels, to set targets for the recruitment and development of candidates for public office. These targets, and the progress made towards achieving them, will be reviewed regularly by the Federal Executive.
"My objective is to ensure that, by 2019, our parliamentary and legislature caucuses, and our decision-making structures at all levels, reflect the diversity of our complex society. And we will do it without resorting to dehumanising quotas that reduce human beings to statistics.
"Finally, in the coming weeks I will introduce a policy document for adoption at our Federal Council that sets out a vision for a fair South Africa. It will contain a focused plan to overcome the structural inequalities that continue to divide us.
"At its heart is the recognition that the majority of black South Africans remain locked out of opportunity. The policy identifies the key obstacles to redressing this inequality, including: our unequal education system, skewed patterns of land ownership, uneven access to justice and the concentration of capital in a few hands.
"Ultimately, the only way to redress Apartheid's legacy is to ensure that every child, no matter what their circumstances, has a fair chance to become the best they can be.
"This means Black Economic Empowerment that benefits poor black South Africans. It means ensuring that black South Africans benefit from an efficient and sustainable land reform programme. It means a focus on spatial development that undoes the separate and unequal development of Apartheid. It means ensuring that all our children receive an education that prepares them to compete with anyone in the world. And it means building an inclusive and growing economy that creates jobs, so that all may prosper together.
"In conclusion, there can be no denying that we stand at a difficult juncture in our history.
"But I know we can overcome any challenge if we stand together. We have done it before and we shall do it again.
"I draw inspiration from the first treason trial in 1956. We must never forget that black, Indian, white and coloured South Africans stood trial together that year.
"They were united around shared values: the ideals of a non-racial South Africa, and the freedom of black people.
"We must continue this struggle.
"So let us stand together against racism.
"Let us acknowledge and confront the harsh material realities that so many black South Africans still face.
"Let us find each other again.
"Let us build a nation where we can prosper together.
"And let us go into the future, as one people, with a shared destiny."
Watch Video: #MmusiOnRace