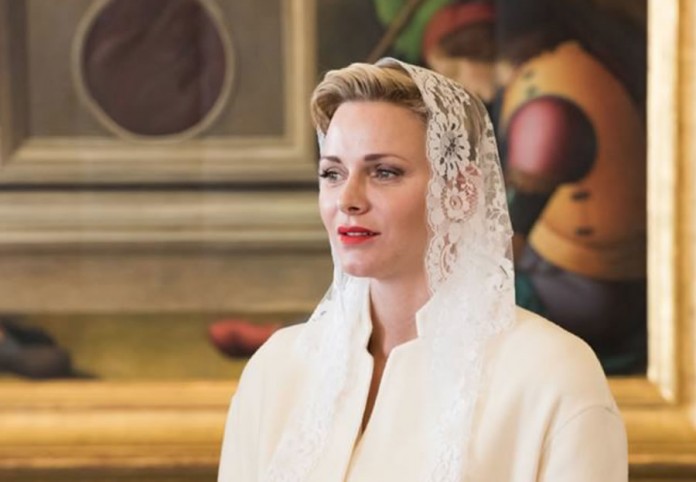 Princess Charlene of Monaco, who converted to Roman-Catholicism shortly before her wedding in 2011, made her third visit to the Vatican on Monday, dressed in white and accompanied by her husband Prince Albert II.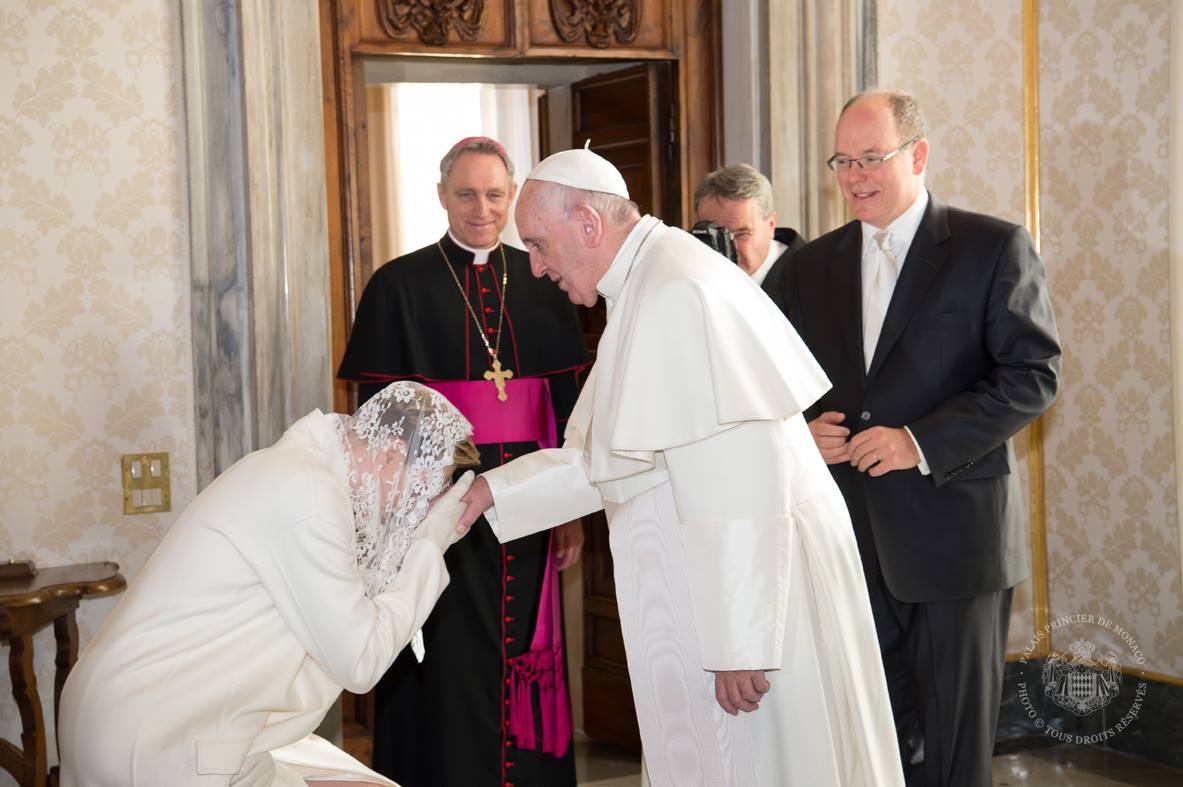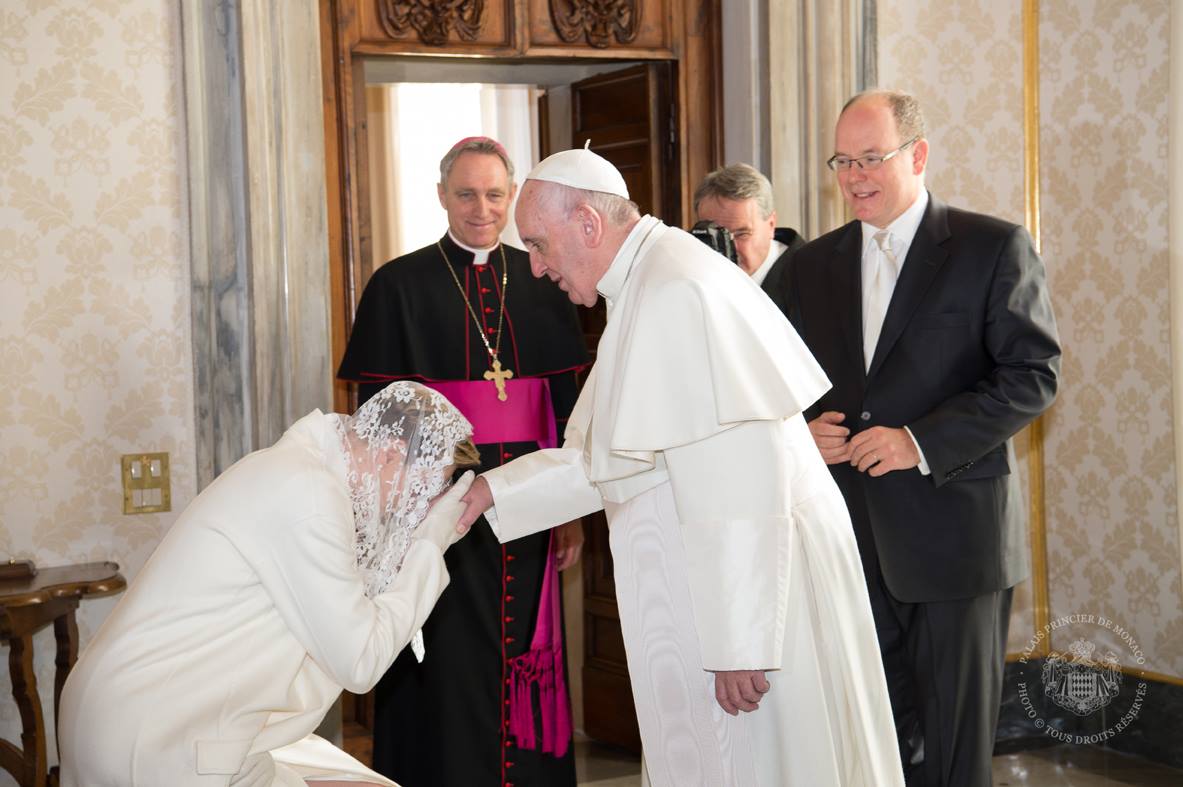 According to the Monaco Palace the couple met with his holiness Pope Francis to discuss a range of topics including environmental and climate change issues, migration, education and forthcoming events (concerning sport and faith) in the Vatican and in Monaco in October.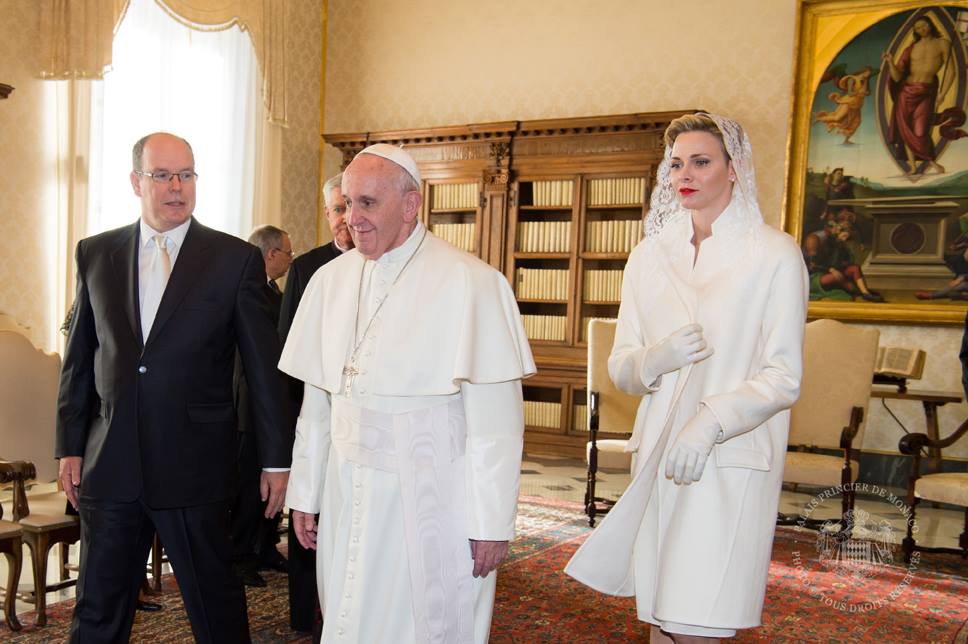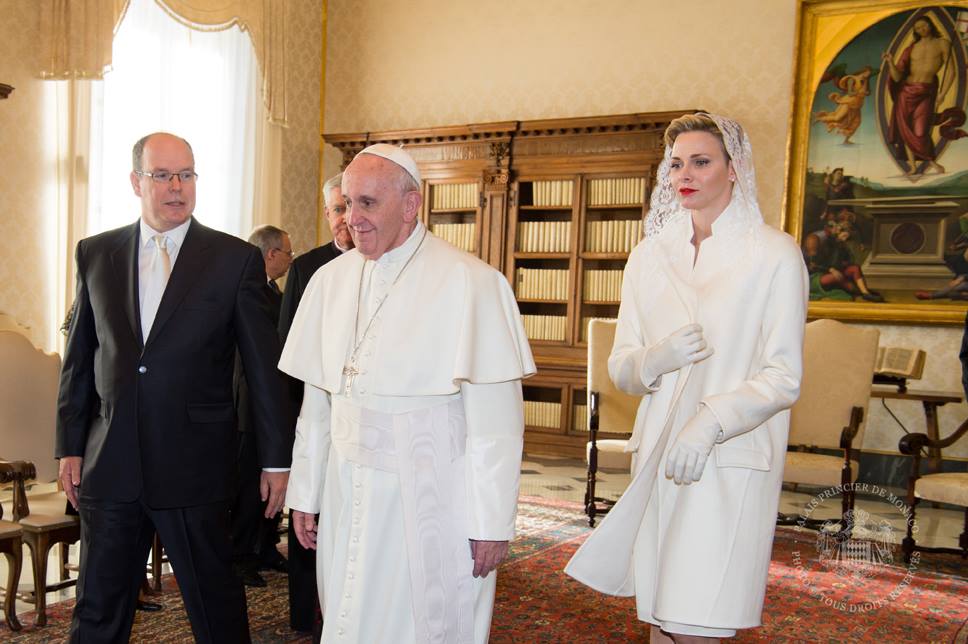 It was also reported that Prince Albert would be sharing some of his organic farming techniques – gleaned from his property Roc Agel which lies in the hills between Monaco and France – with the Pope who had expressed a desire to implement them at his summer residence, the Papal Palace.
During the official visit – a meeting between the two smallest countries in the world – much was made in the media of the Zimbabwe-born, South African-raised princess wearing white. This fashion choice was in keeping with a Vatican protocol privilege known as Privilege du blanc (privilege of the white) and afforded only seven women in the world – an elite group of Catholic royals including Queens, Princesses and a Grand Duchess!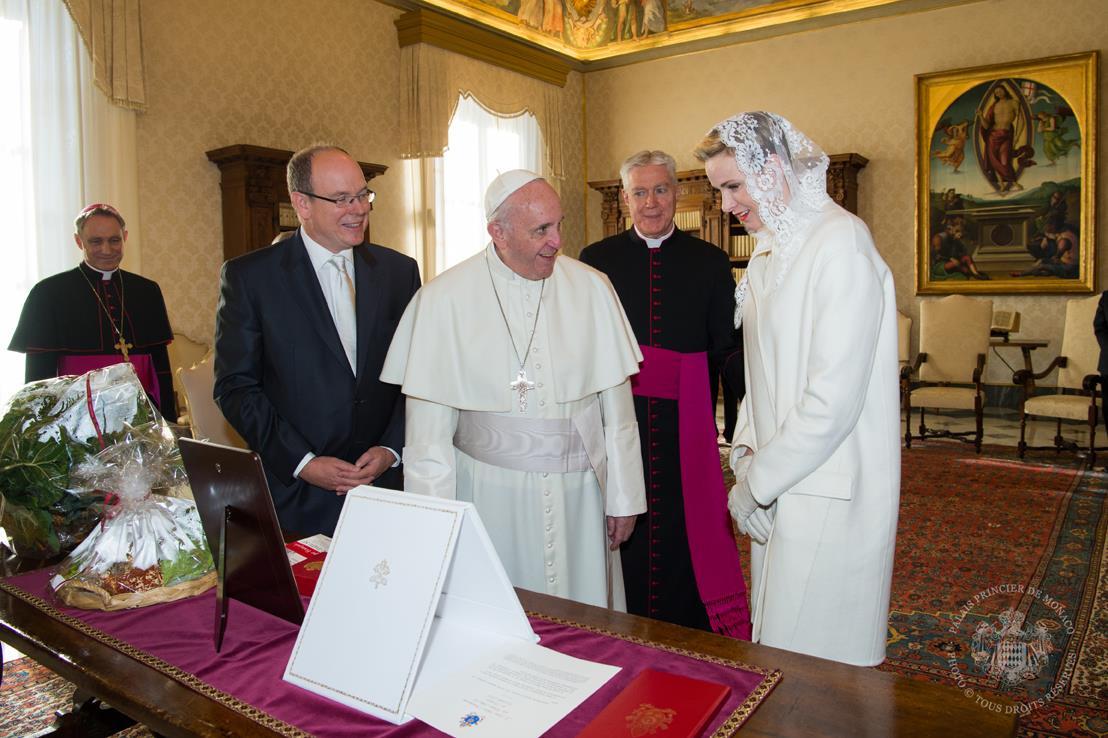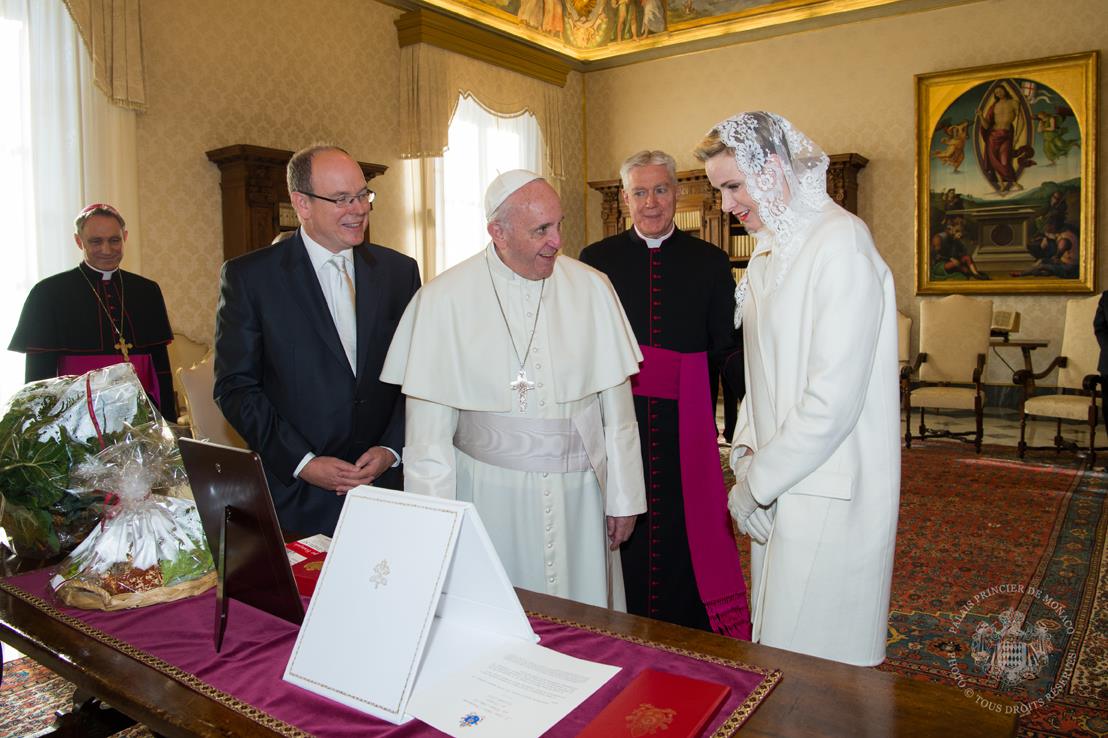 Although Charlene was raised as a Protestant, she converted to Roman-Catholicism shortly before her wedding in 2011, and has embraced the faith which happens to be the state religion in Monaco.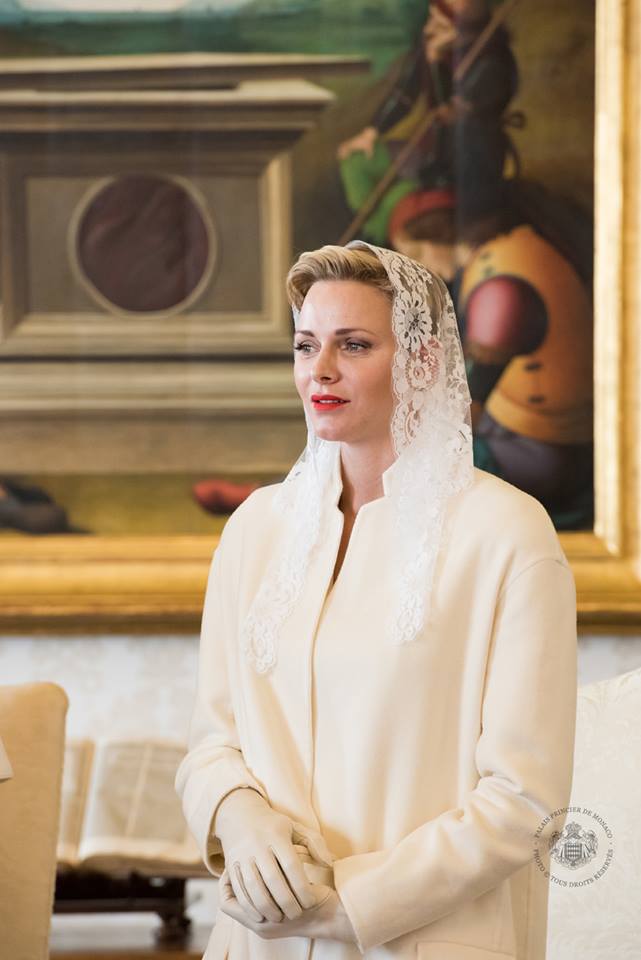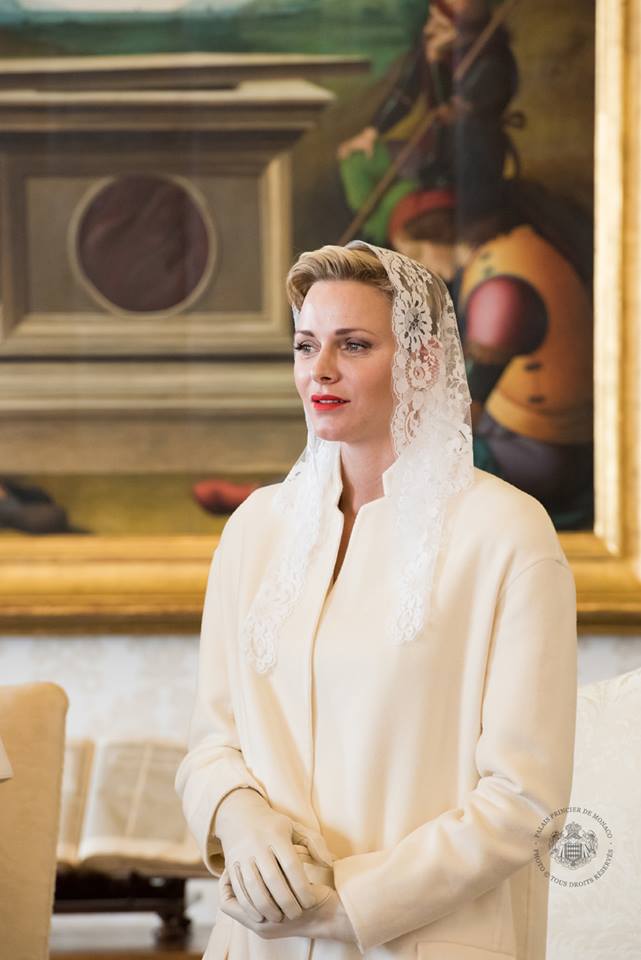 In fact she says she's found such strength in the religion which "corresponds perfectly to my spirit" that the first place she visited after giving birth to her twins in 2014 was the Chapel where she told French magazine Paris-Match that "I prayed, as always, for everyone, but I especially thanked the Lord. I have such luck, a happy husband, two children in good shape."
The princess first visited the Vatican in January 2013 when Prince Albert took her to meet Pope Benedict XVI (who congratulated her on her amazing achievements as an Olympic swimmer for South Africa).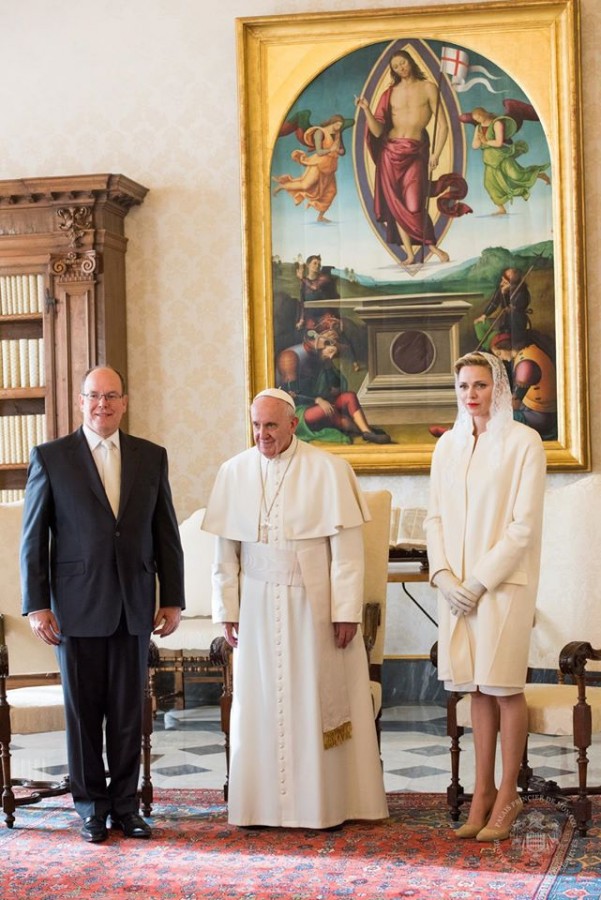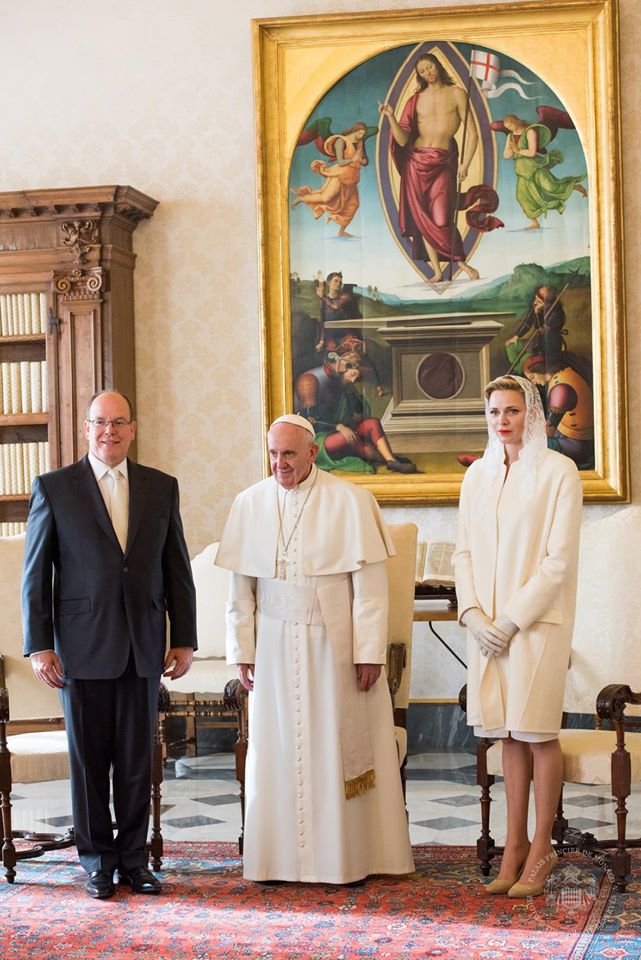 Weeks later the couple returned early from their trip to the South Pacific to attend Pope Francis' inaugural mass.
And last year, just a week after the Paris attacks, Princess Charlene visited the Vatican on behalf of her Foundation (which promotes water safety techniques to prevent drowning) for a conference with health workers.
During their visit on Monday, 18 January 2016, the royal couple also presented Pope Francis with the gift of an ancient coin which dates back to 1720.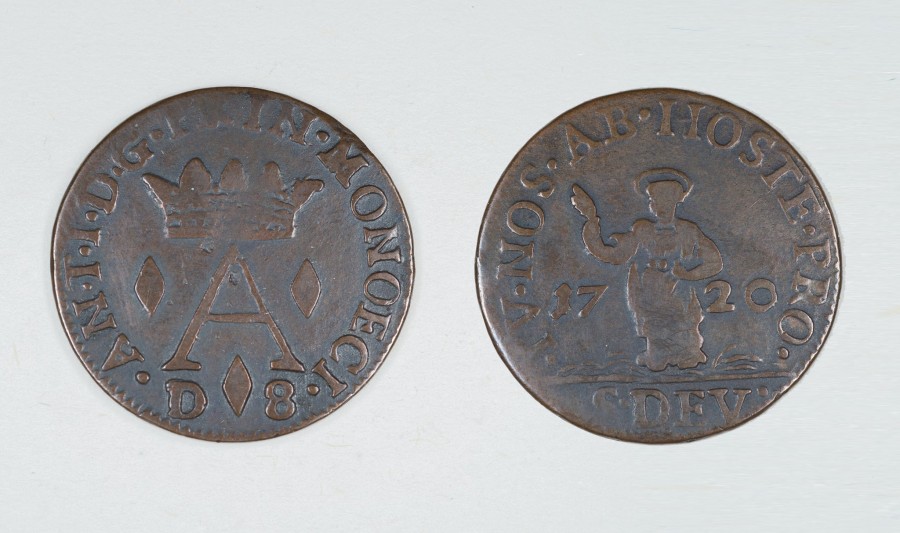 The coin honours the memory of Saint Devote and carries an image of the young Corsican Christian woman who was martyred by the Romans in the 4th Century. According to legend her remains were put in a boat and drifted up to the port of Monaco.
Sainte Devote is the patron and protector of the Princely Family and the Principality, and annual Sainte Devote celebrations will be taking place in Monaco next week.