After arriving at a gloomy scene in the Stellenbosch Winelands yesterday (20/01/16), the action kicked off quickly at Wiesenhof, Stellenbosch.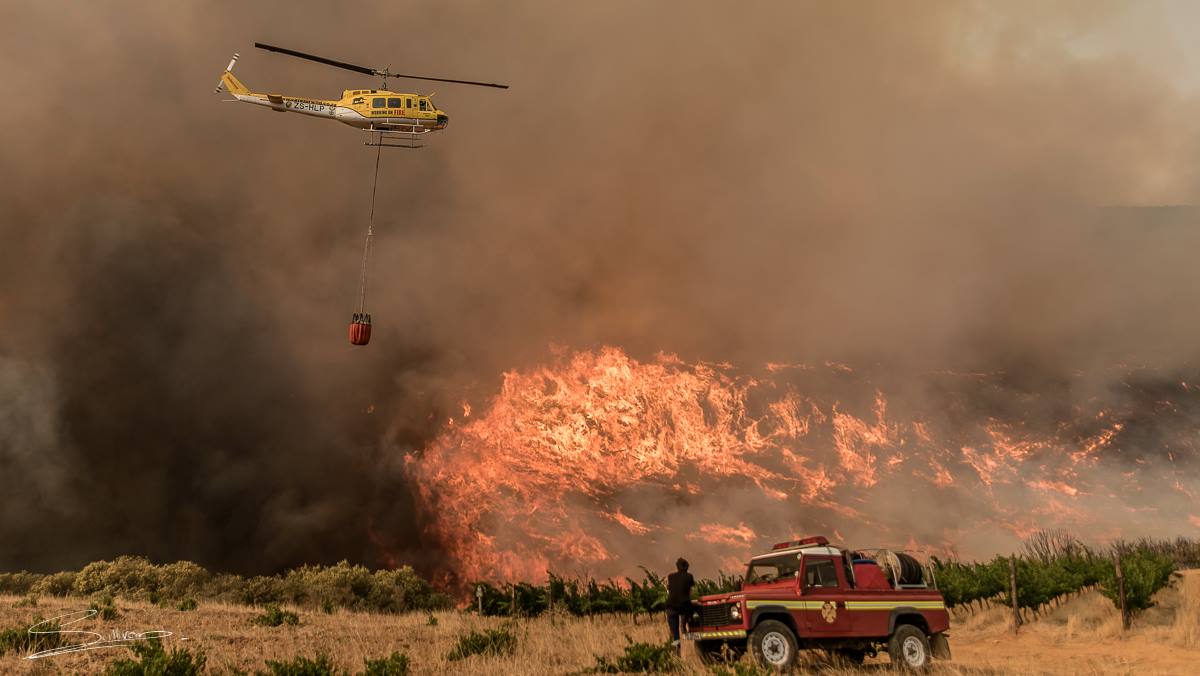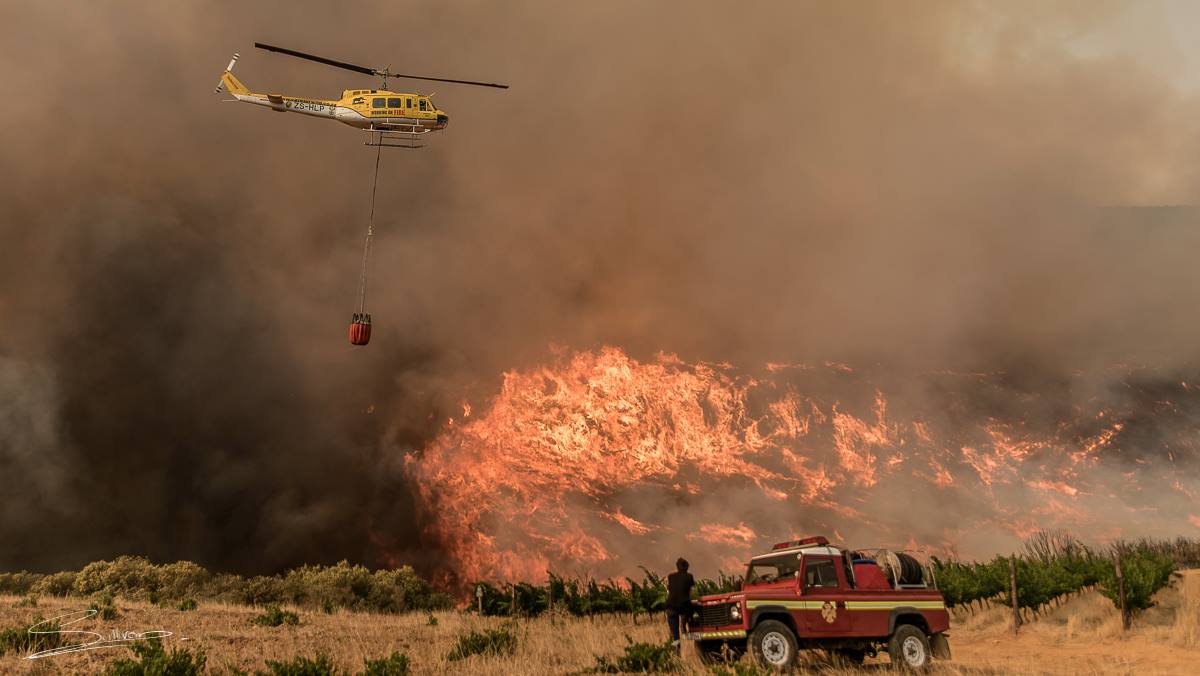 After about an hour of hiding in the Blue Gums and watching farmers and workers battle to keep the flames at bay, I headed off to meet with a Volunteer Wildfire Services team deployed high above the vineyards in Uitkyk Wine Farm.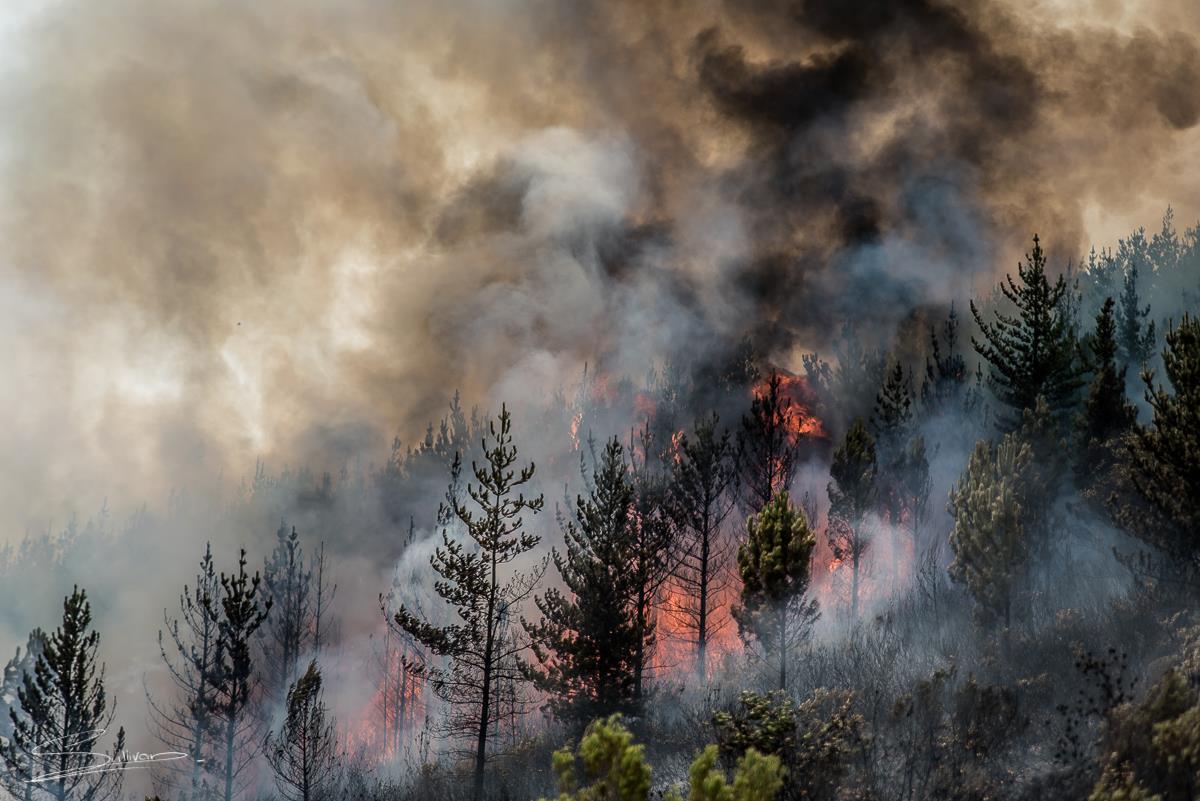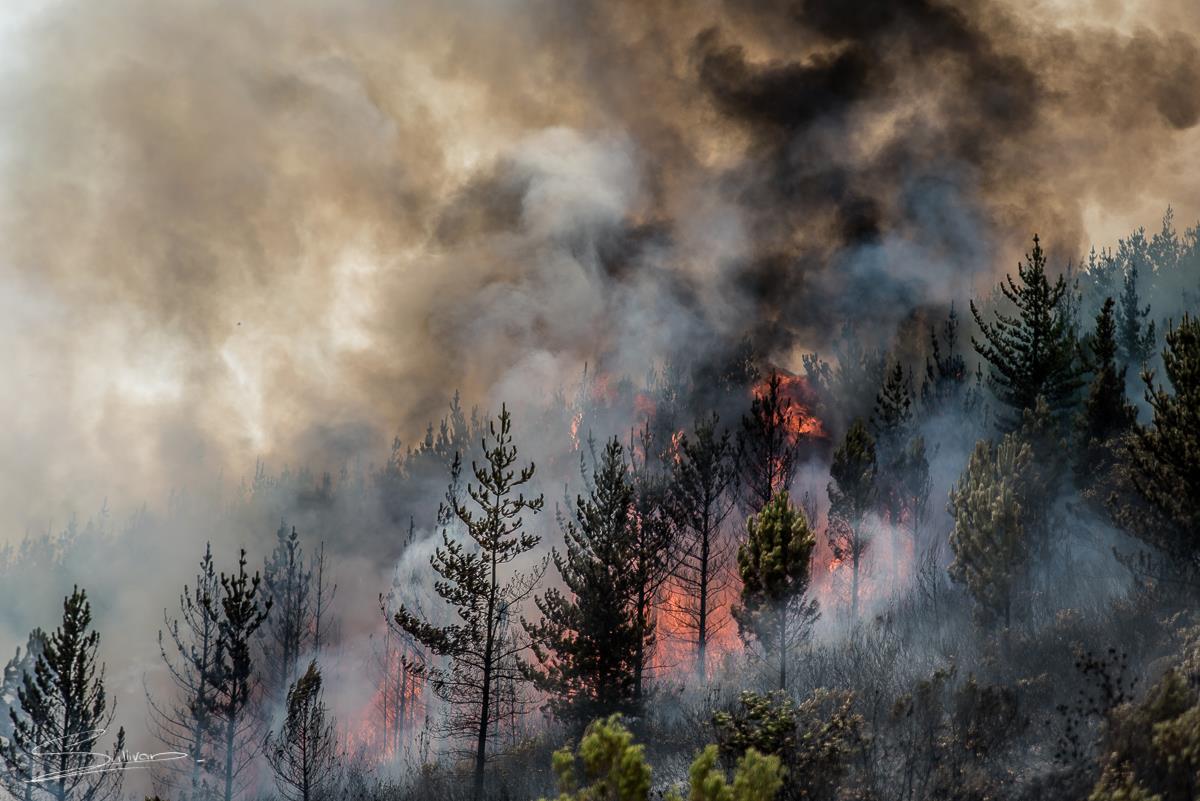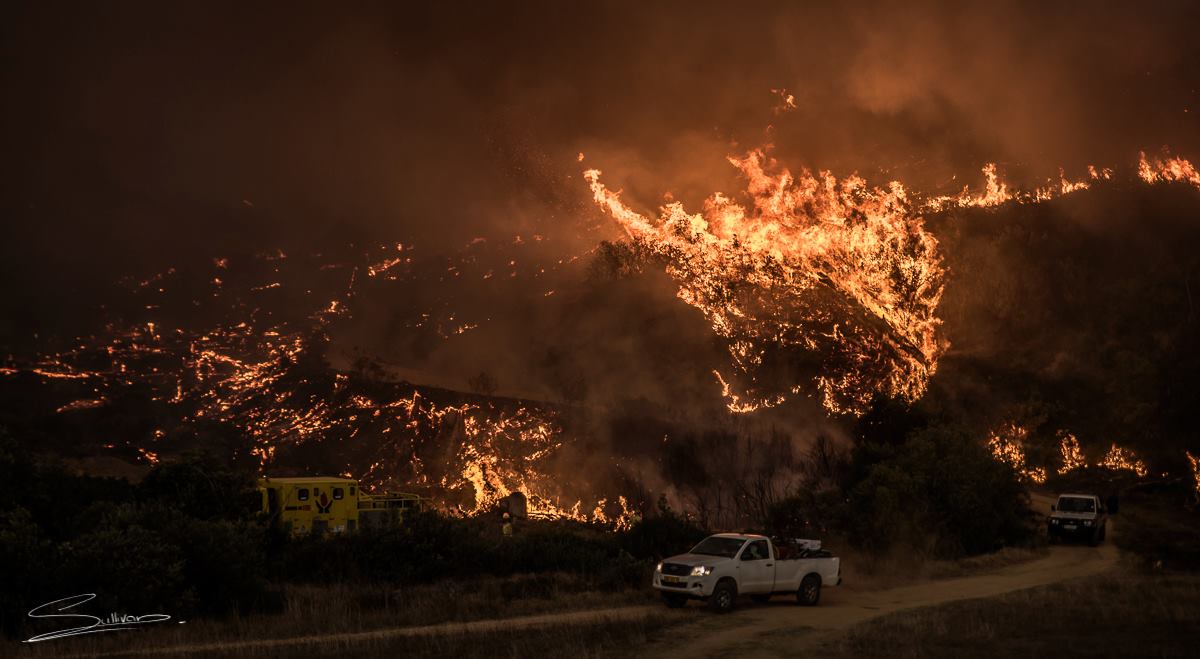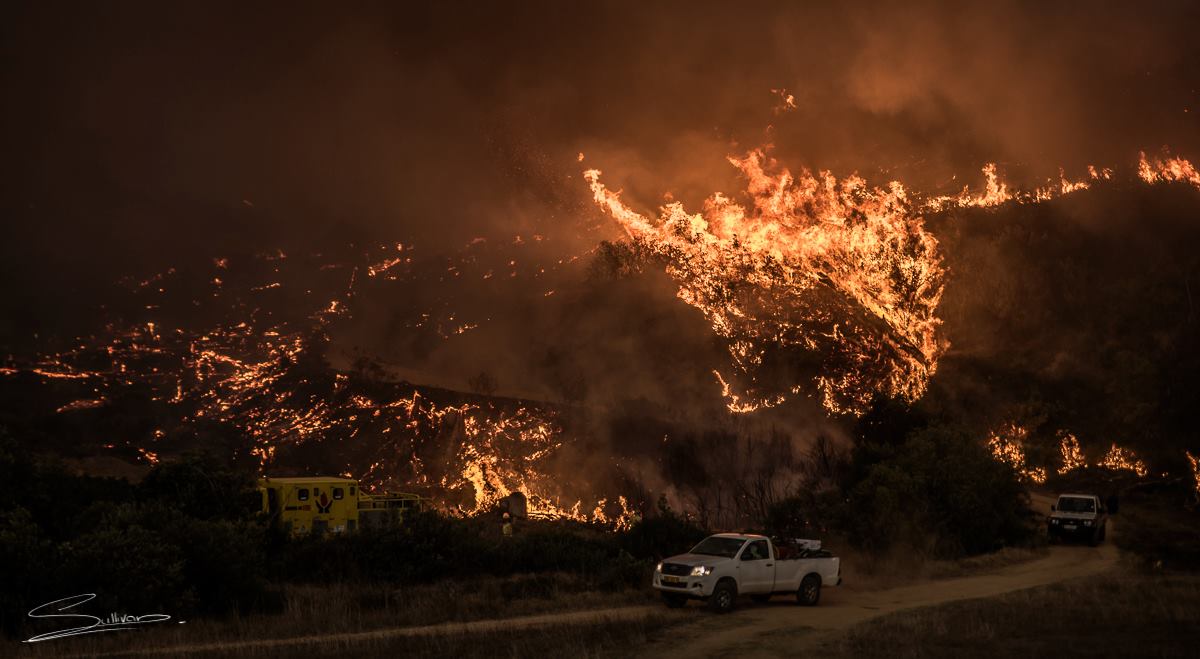 It was here that I witnessed some true heroic efforts.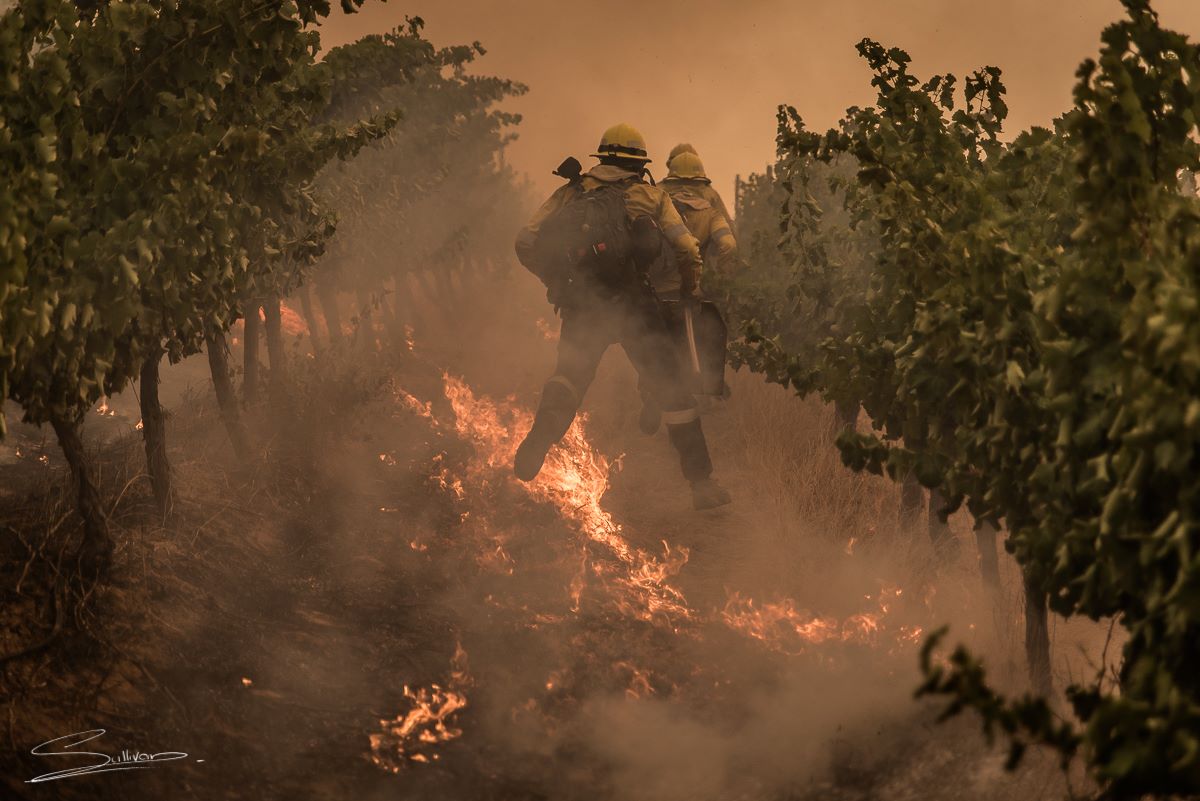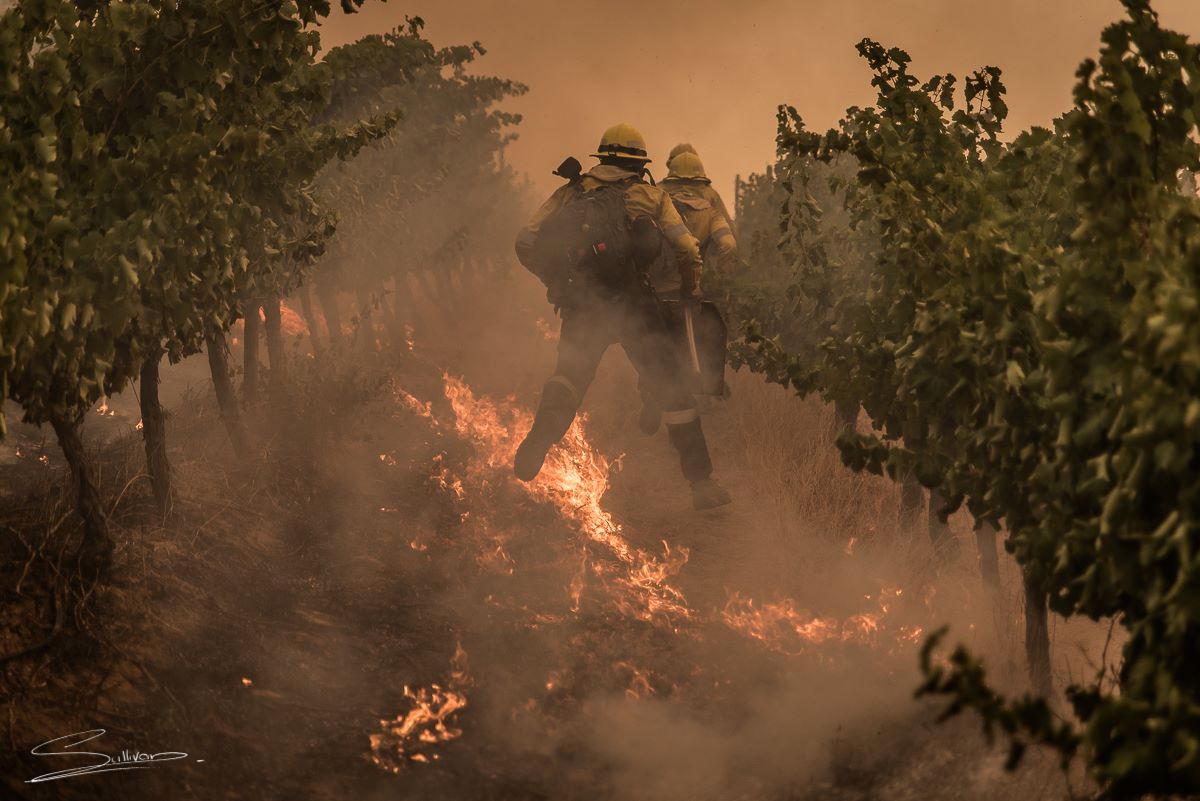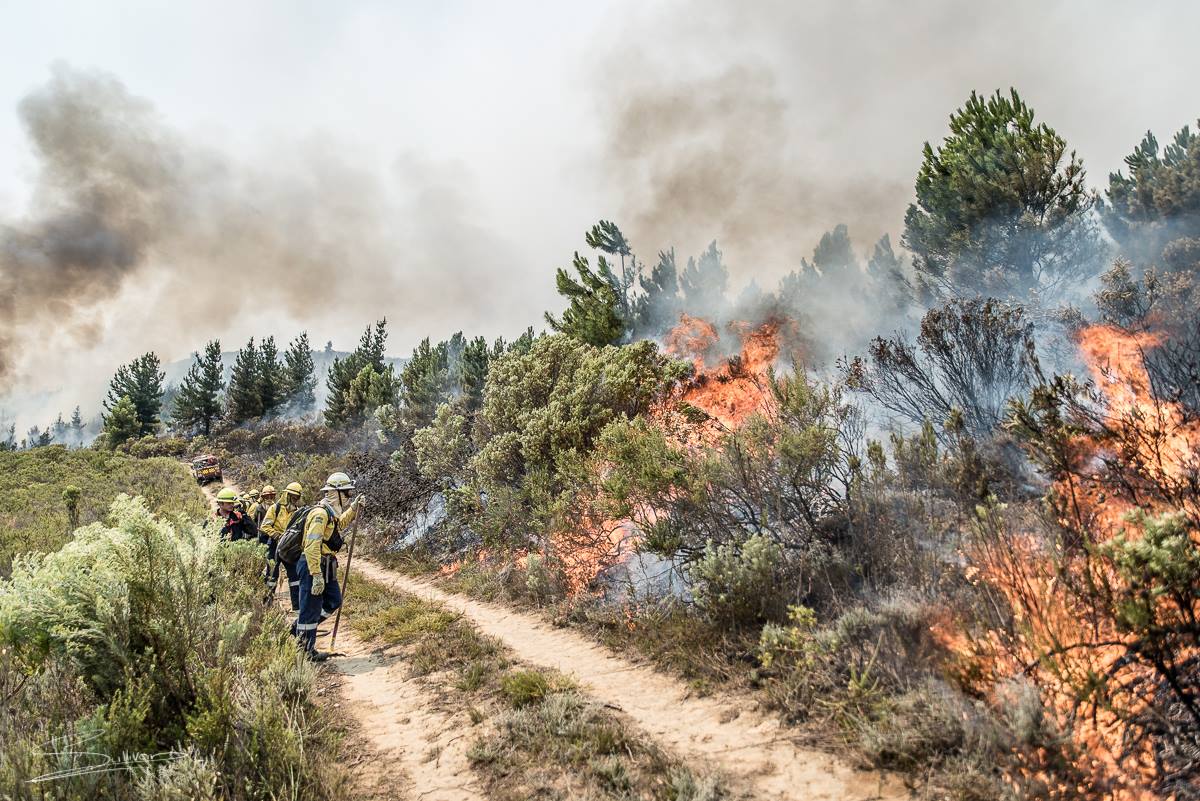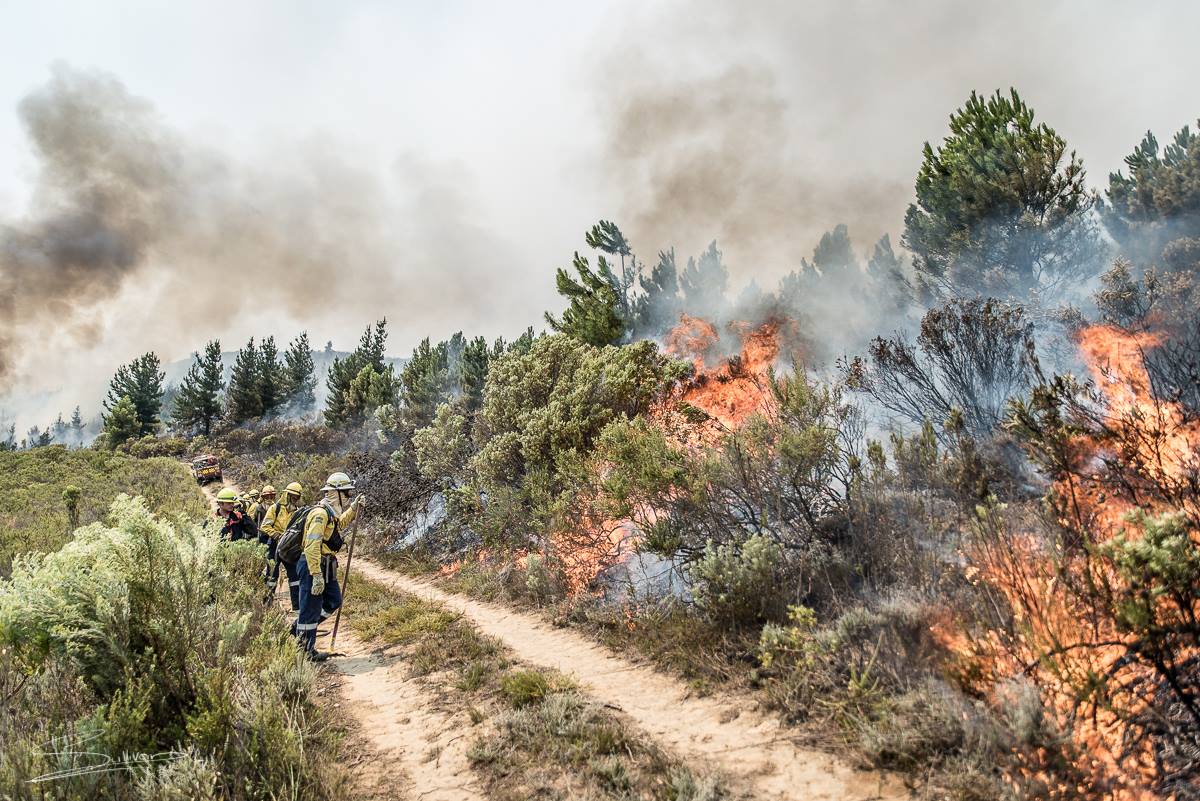 The team leader executed his tasks with precision and efficiency, while ensuring his team was calm and alert.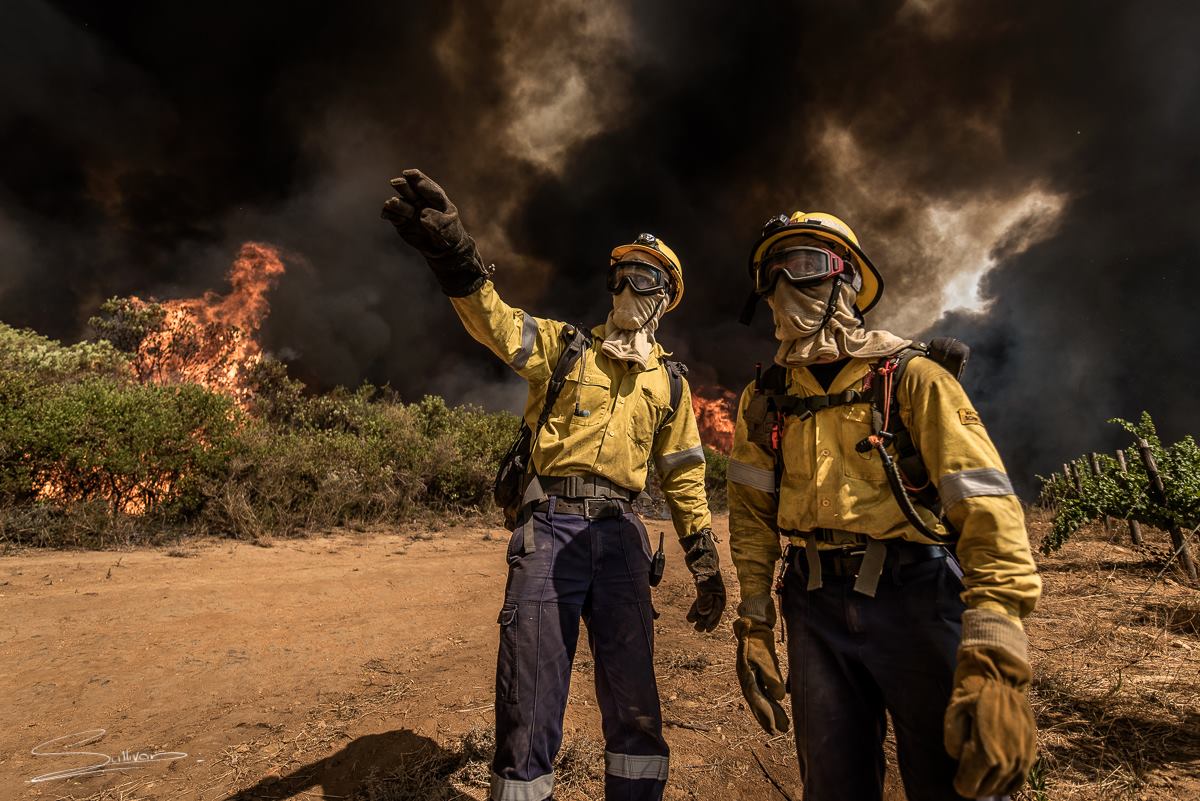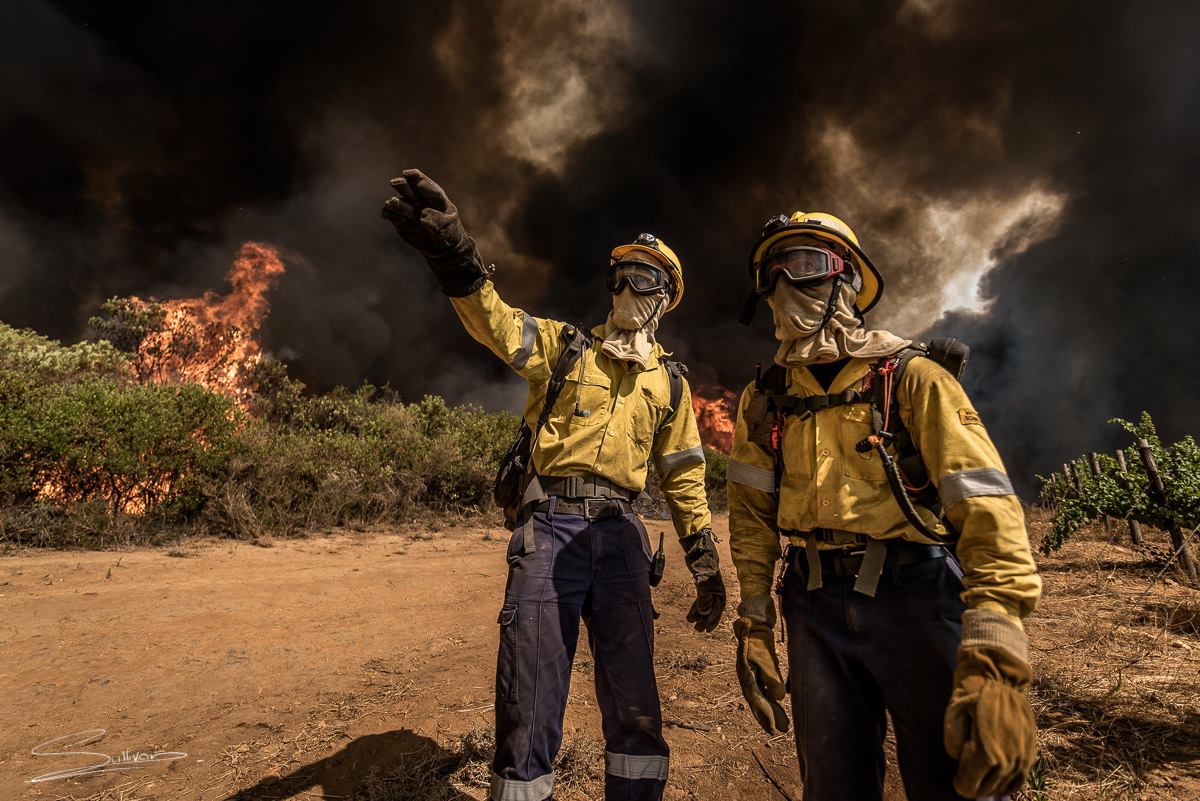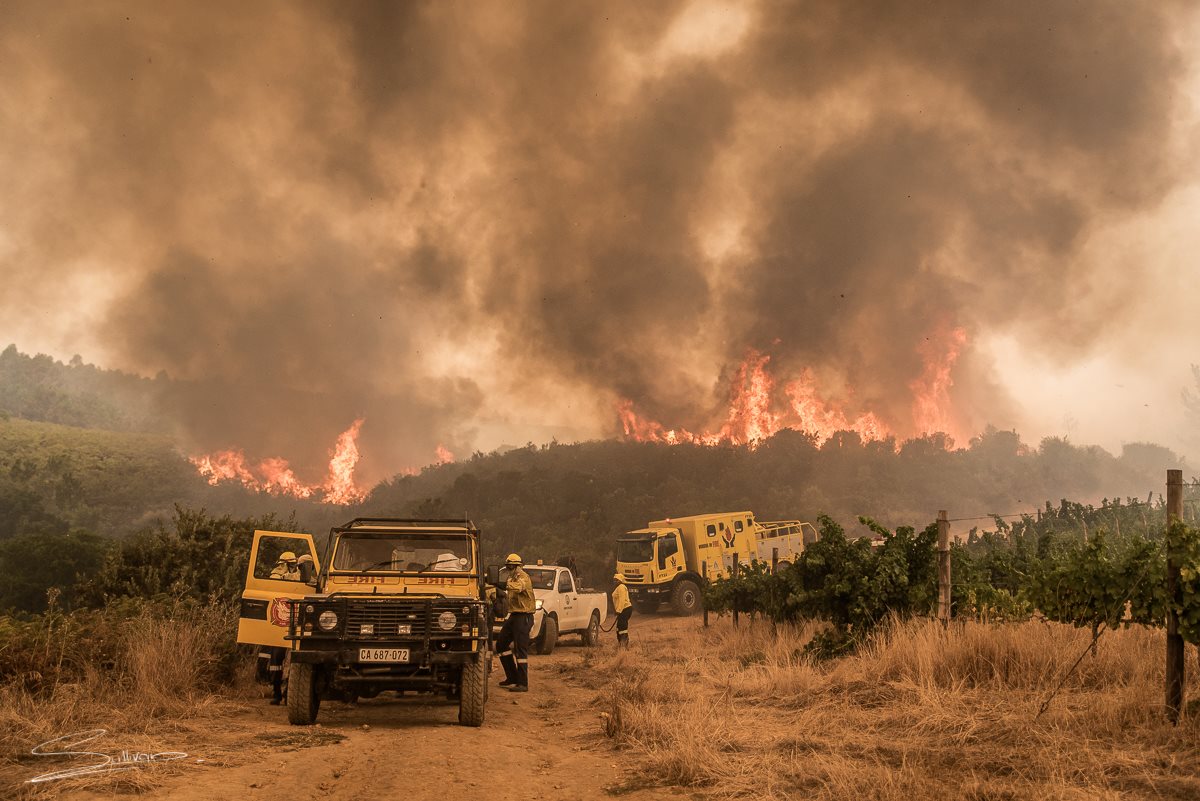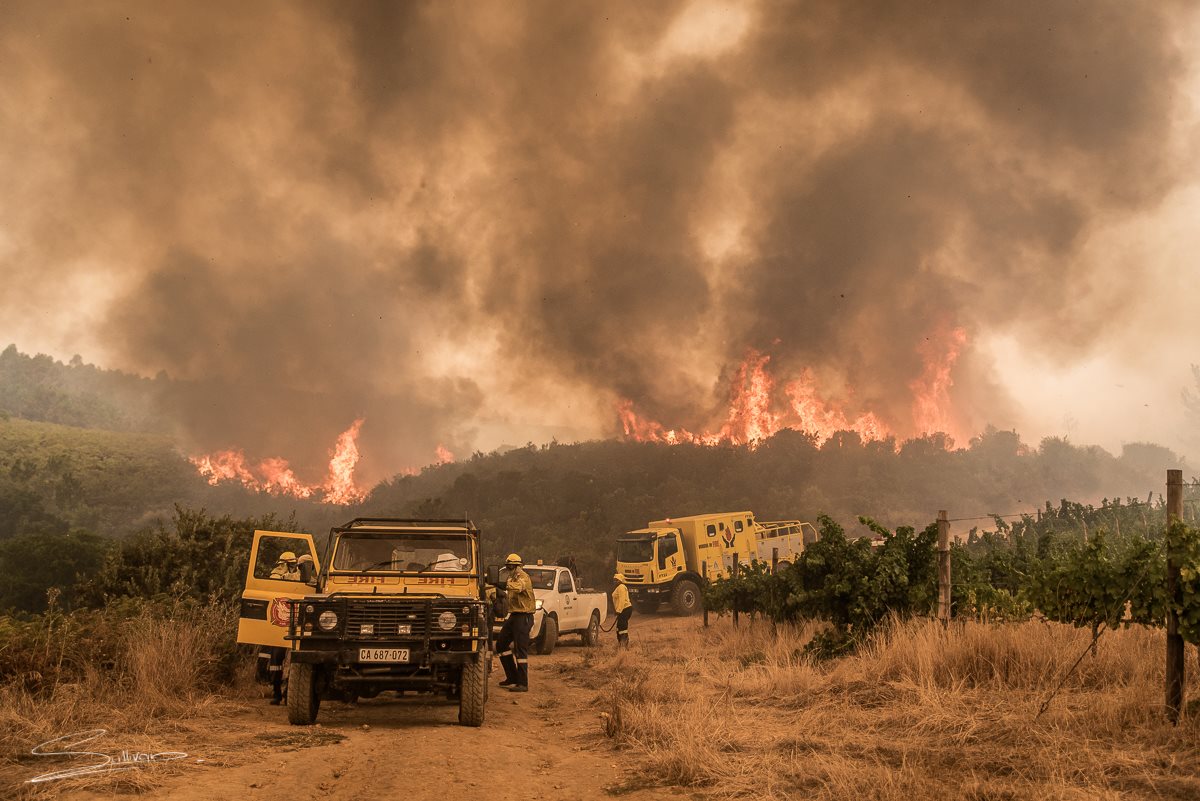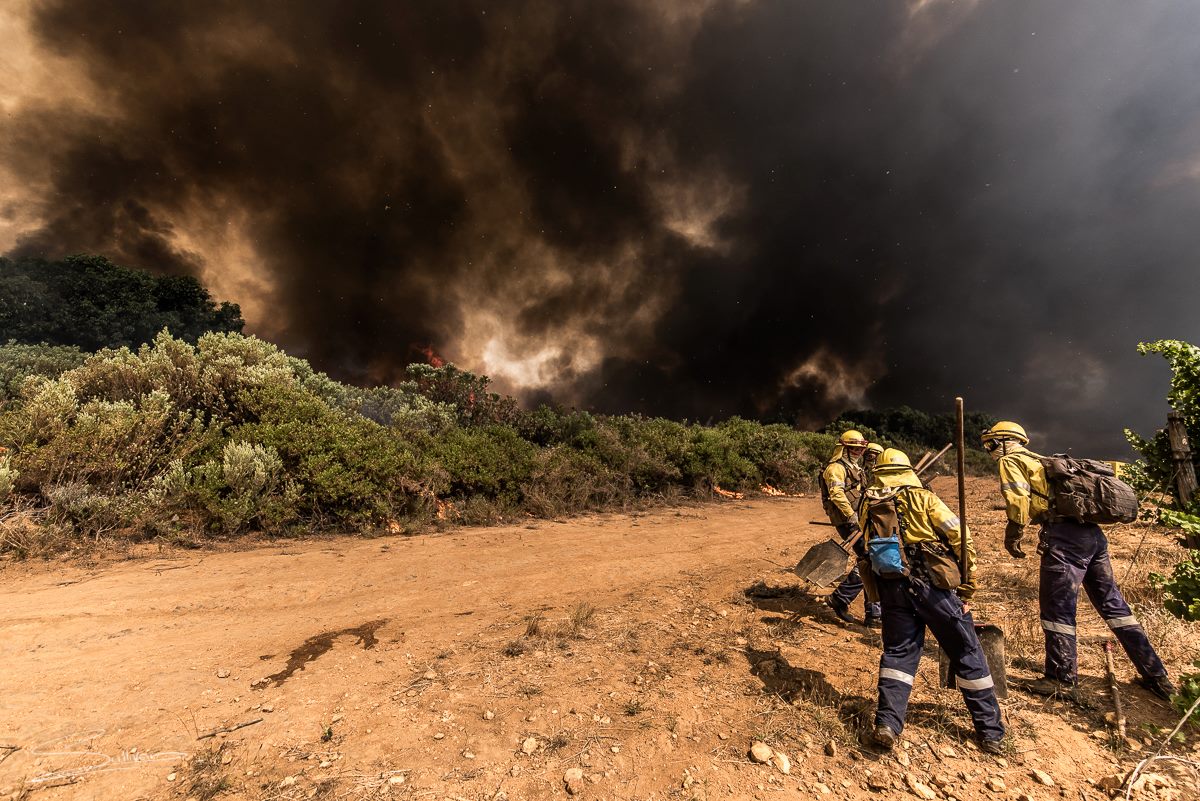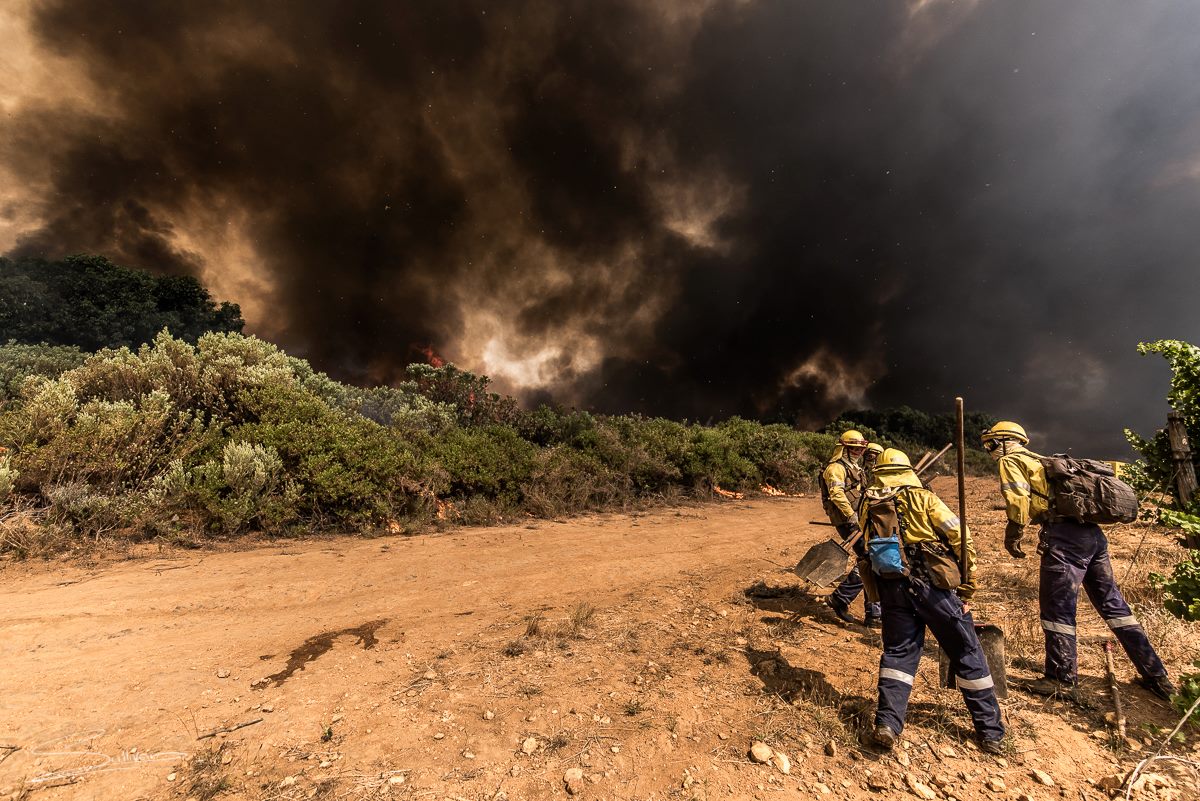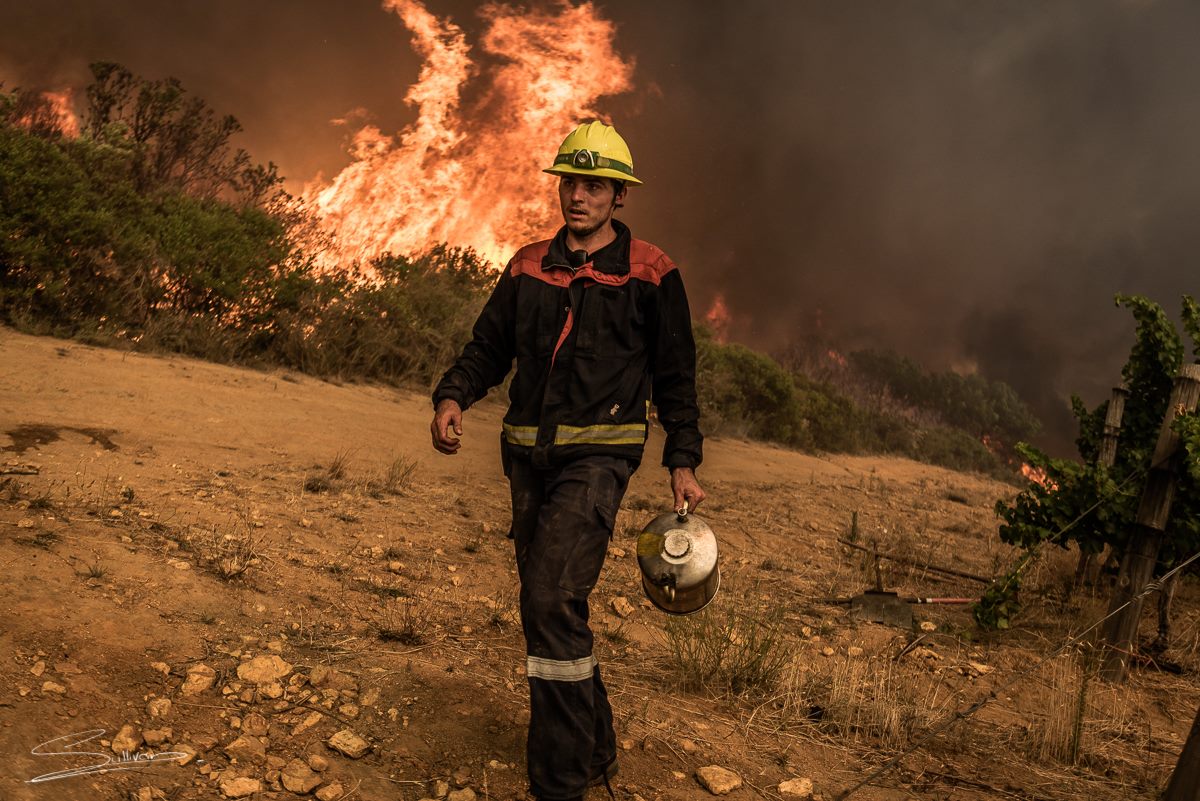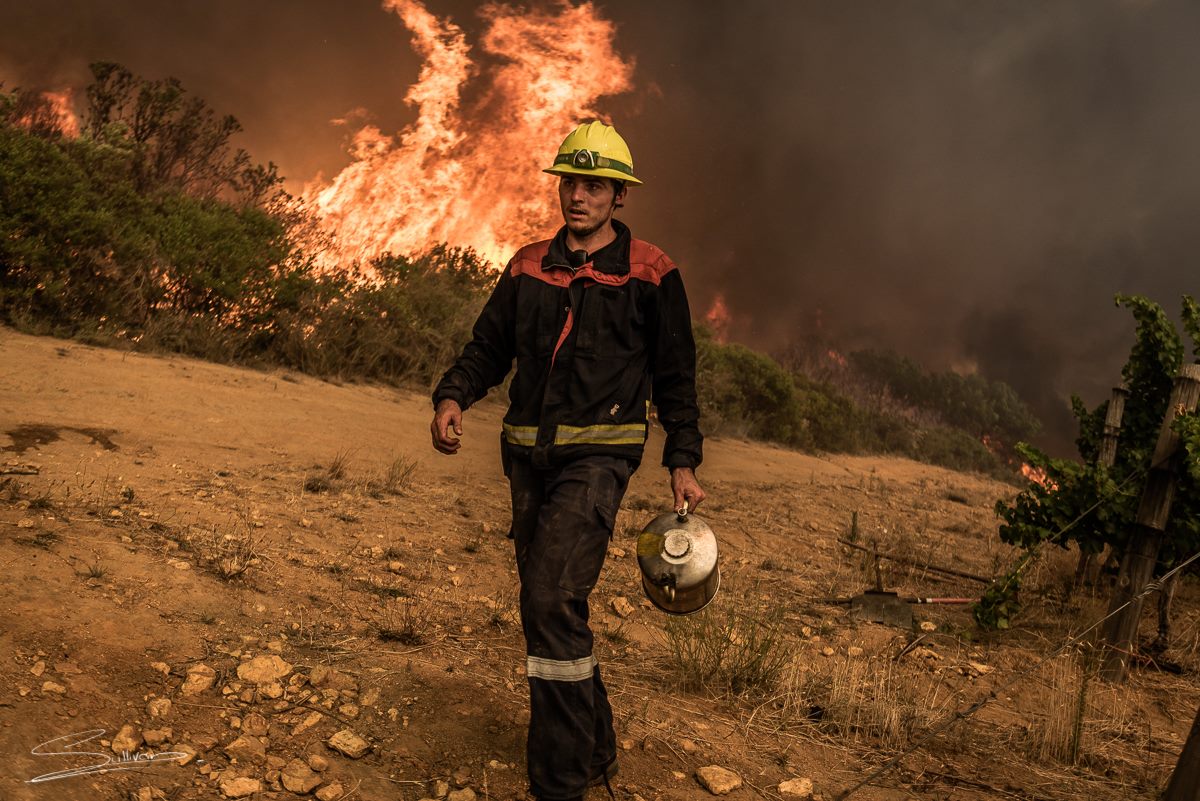 Despite their gruelling afternoon efforts, the fire blazed its way down the mountain. #SimonsbergFire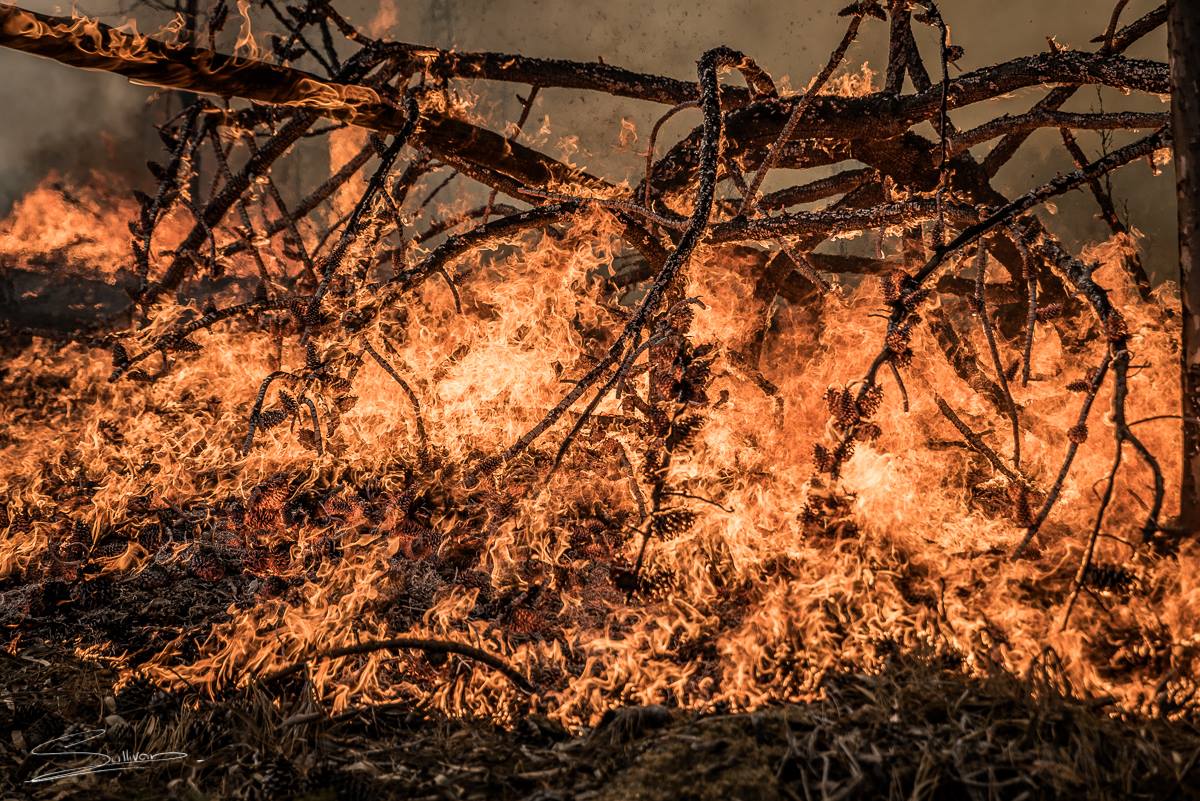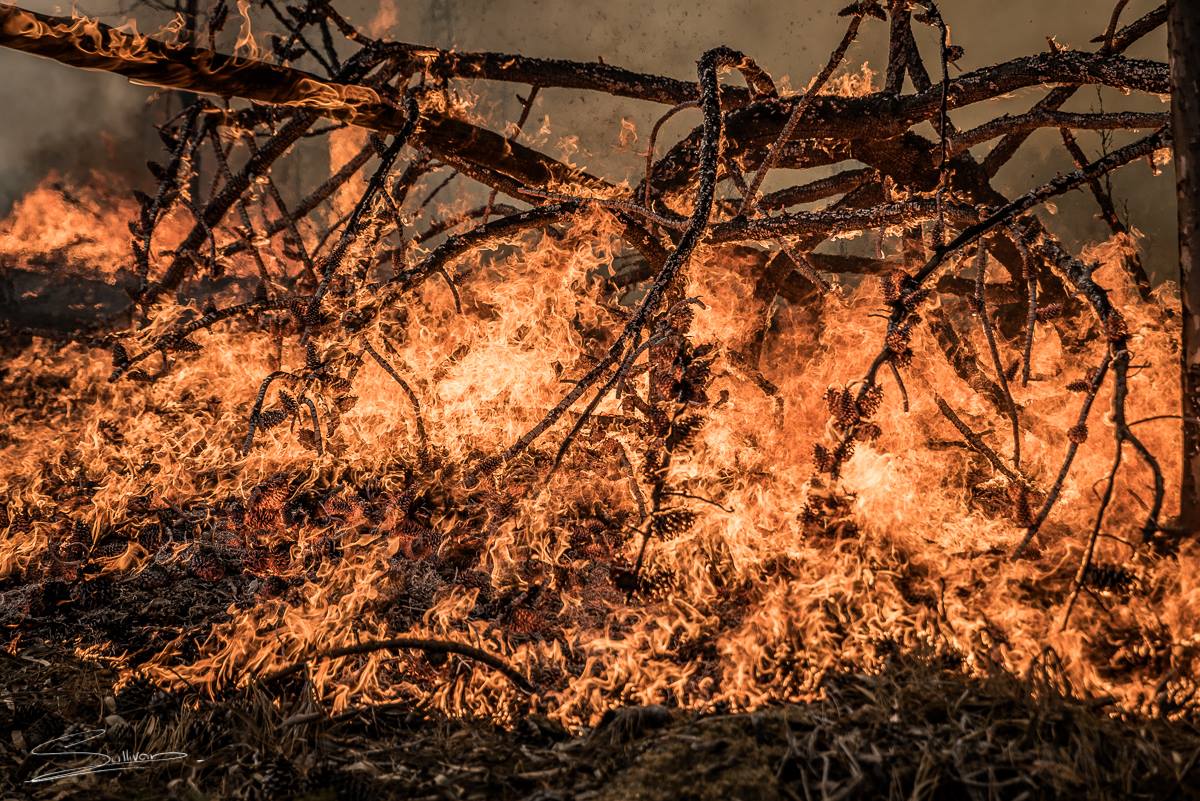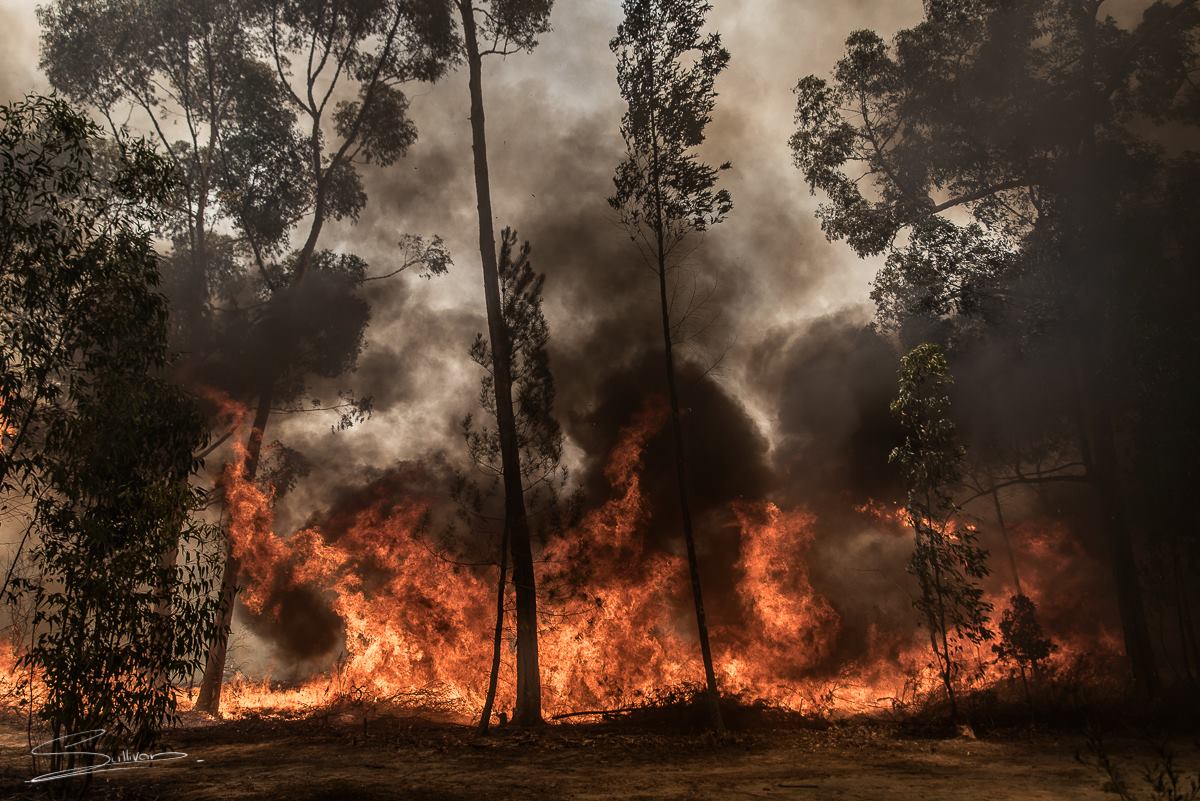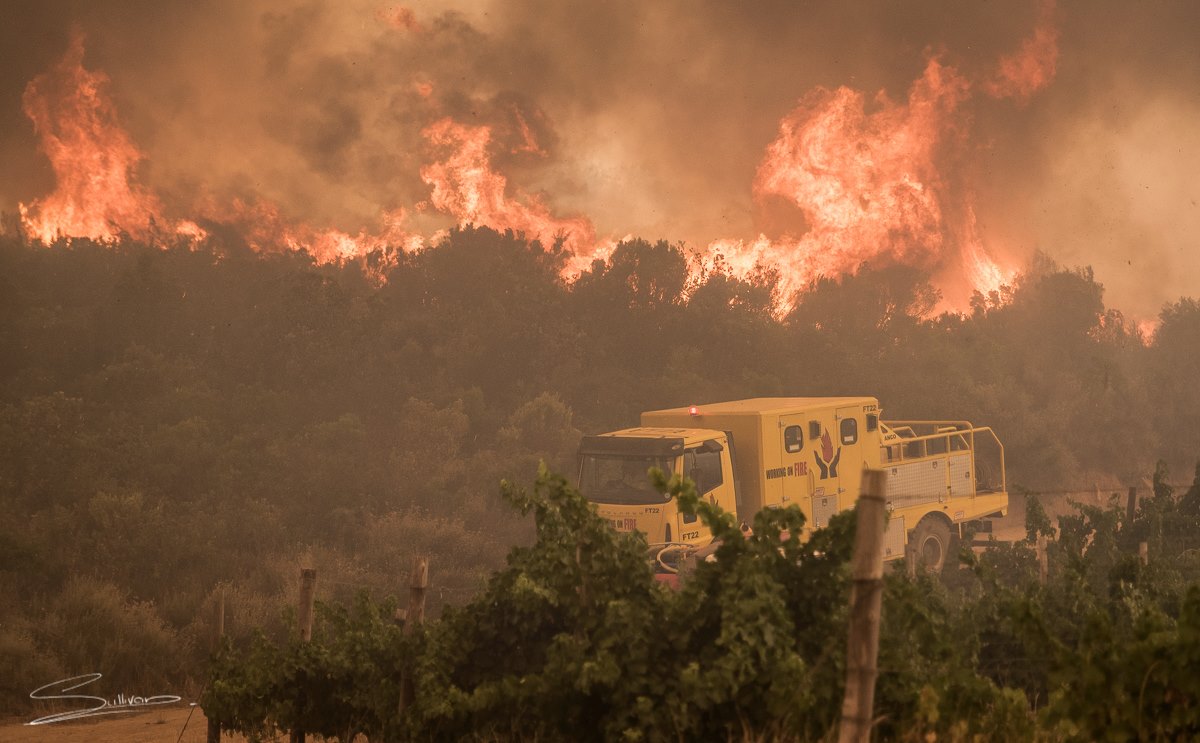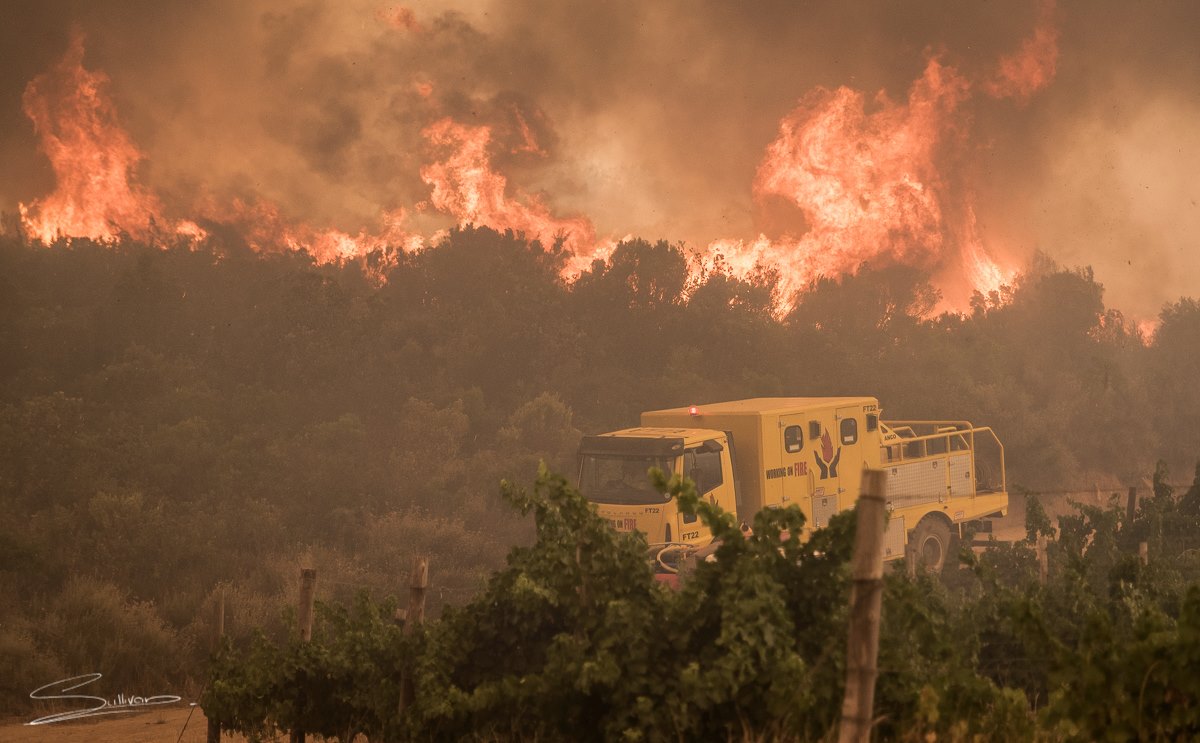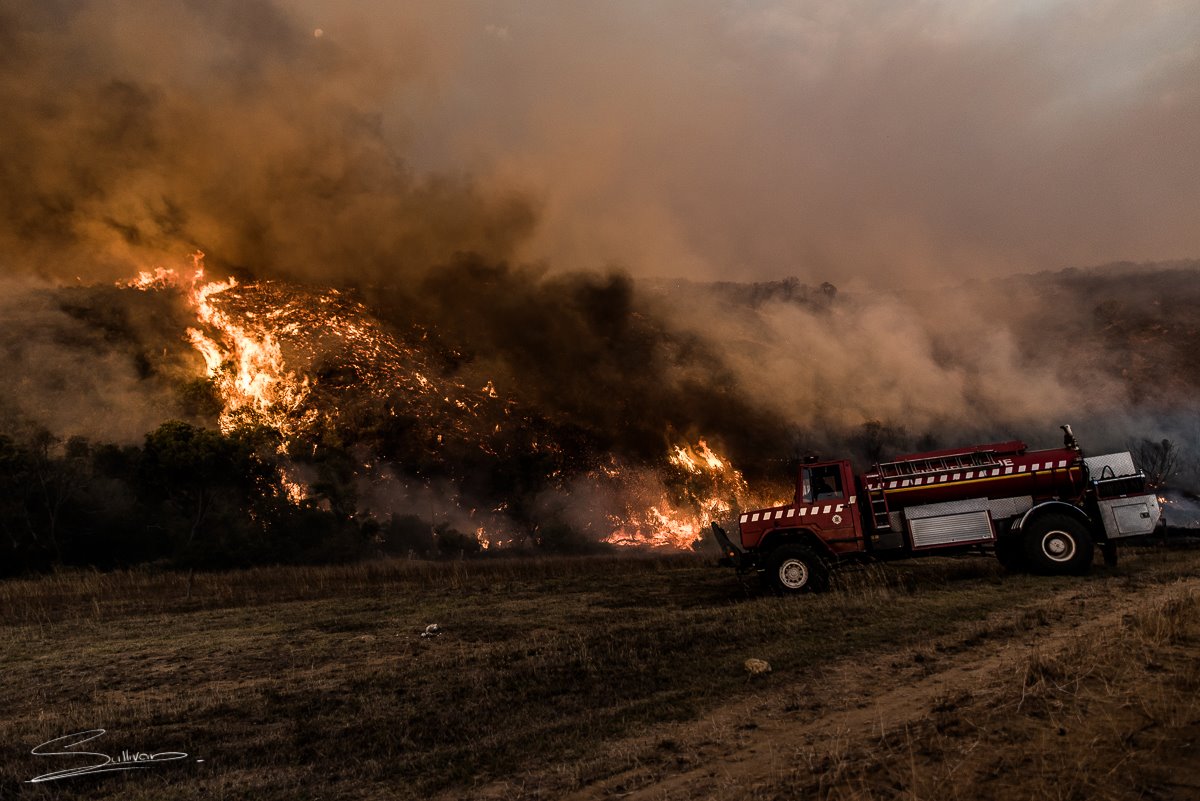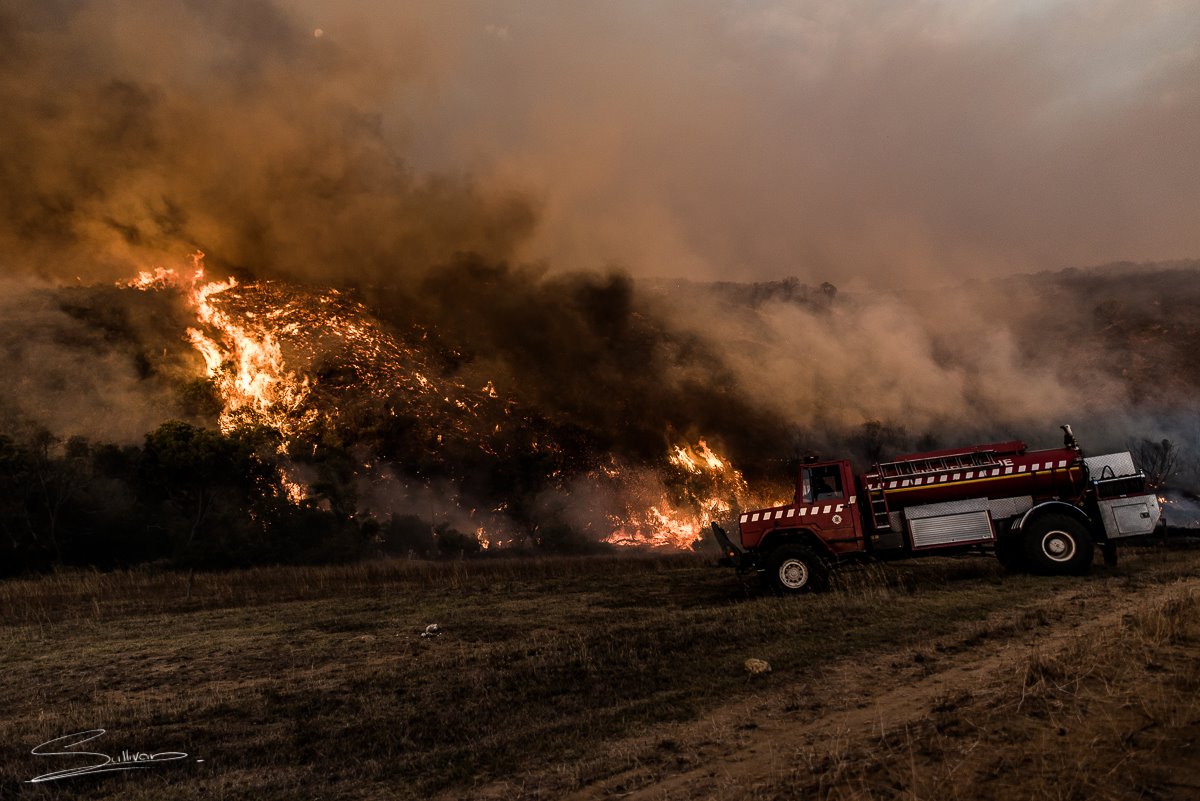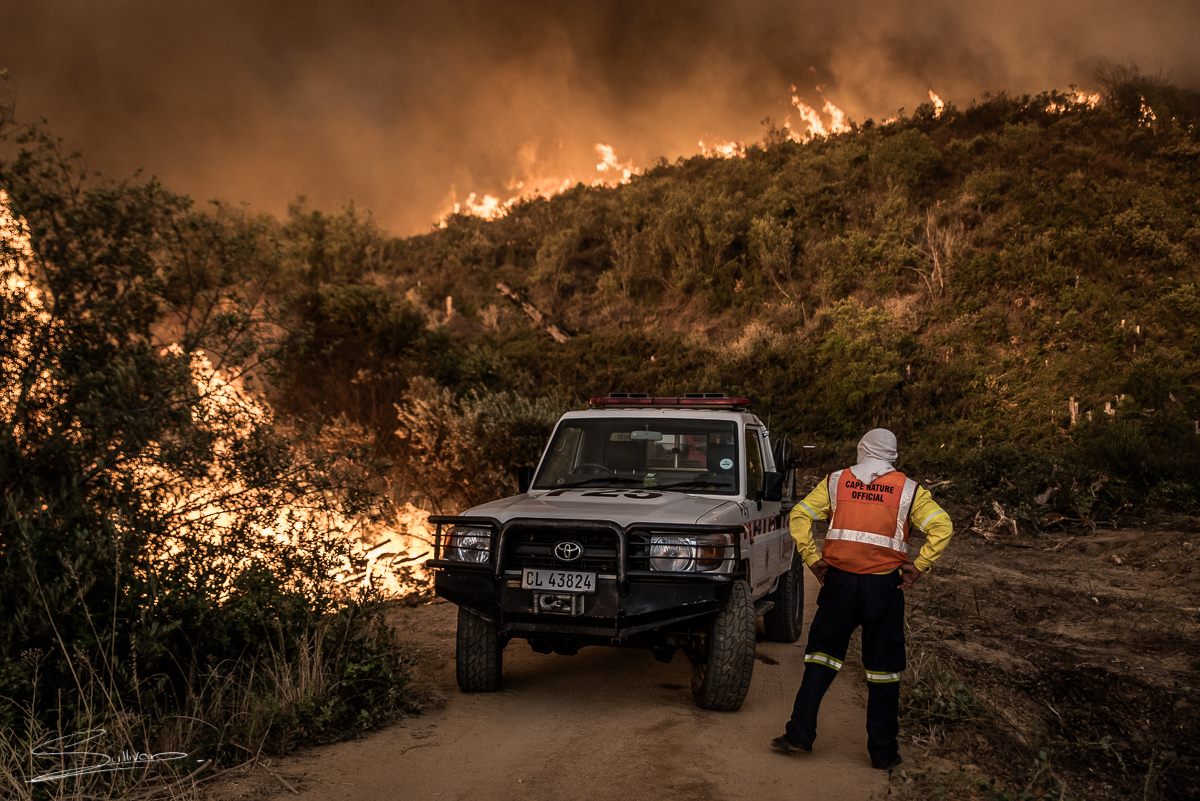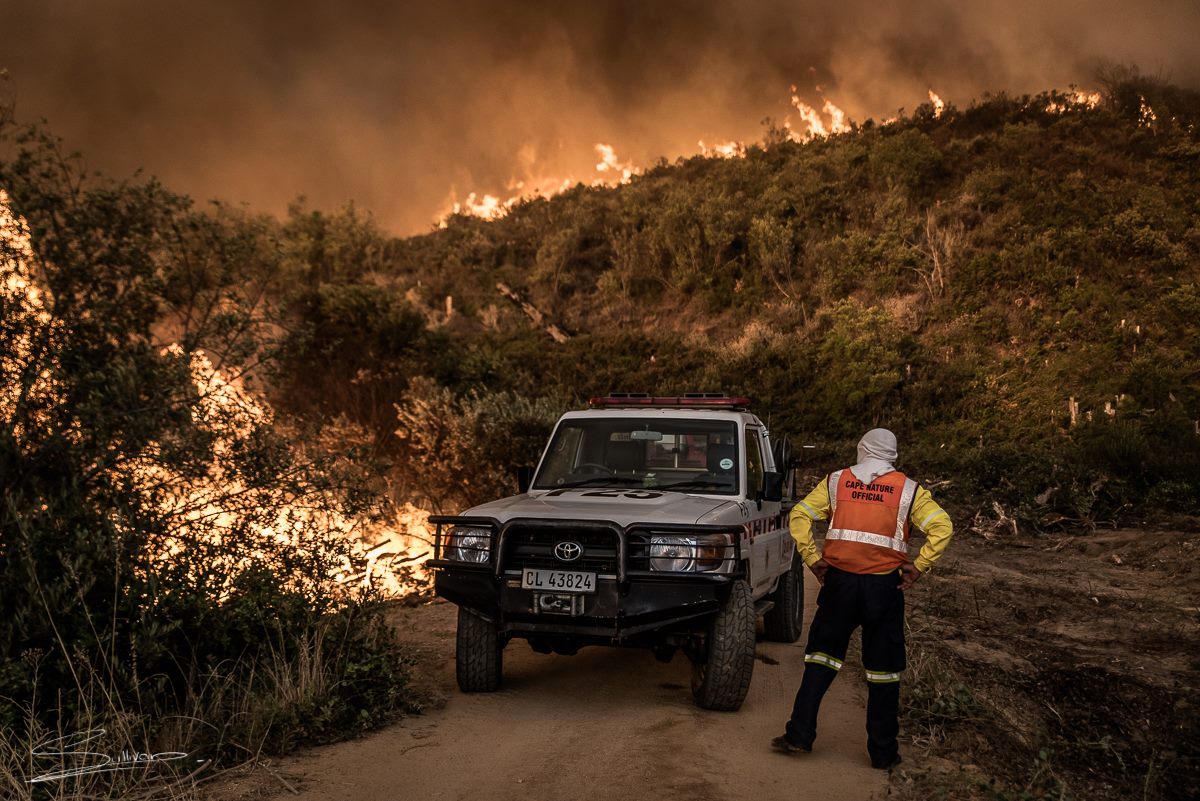 I wanted to say a big thank you to Peter, Mark and the team for looking after me and eachother.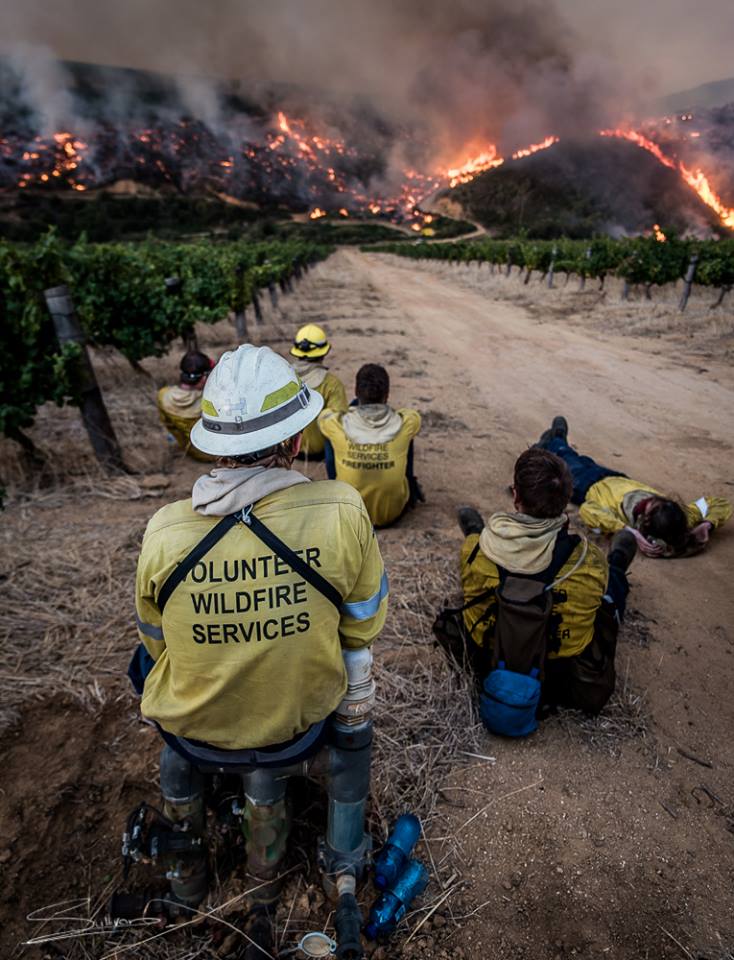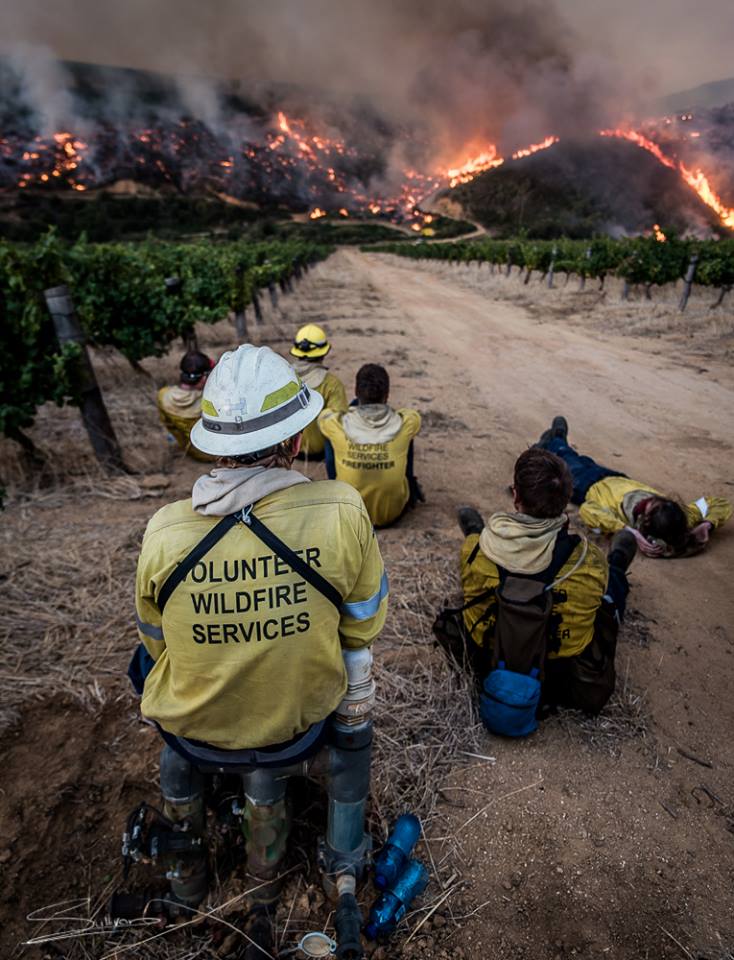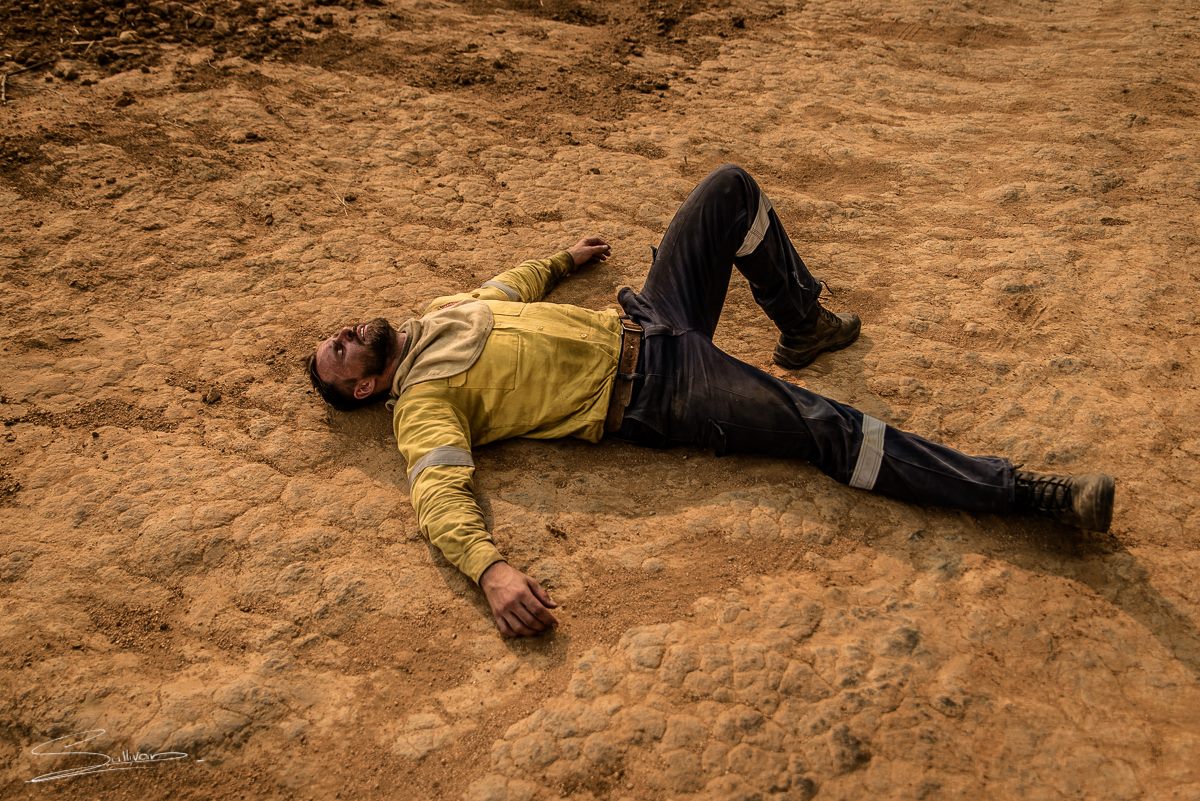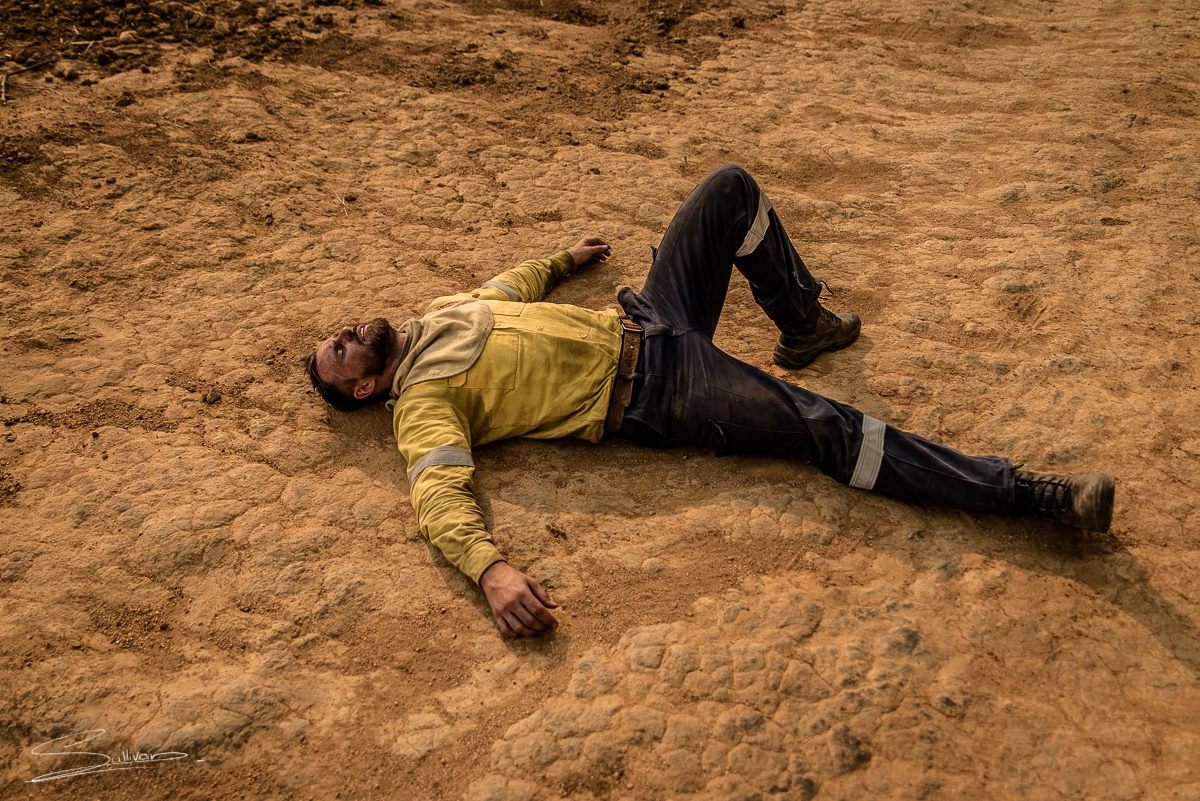 Good luck to all the Men and Woman fighting fires around the country today; your efforts are appreciated. #SimonsbergFire
Photos and text on this page © Justin Sullivan from Sullivan Photography.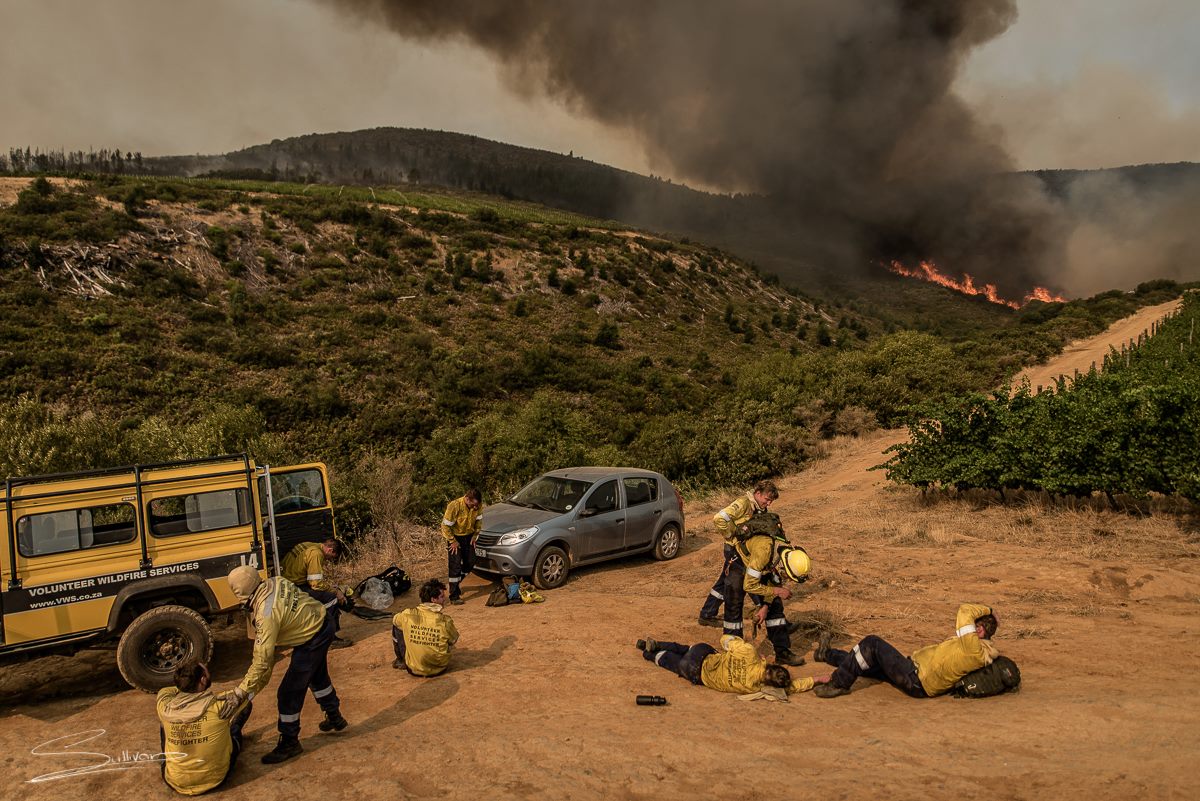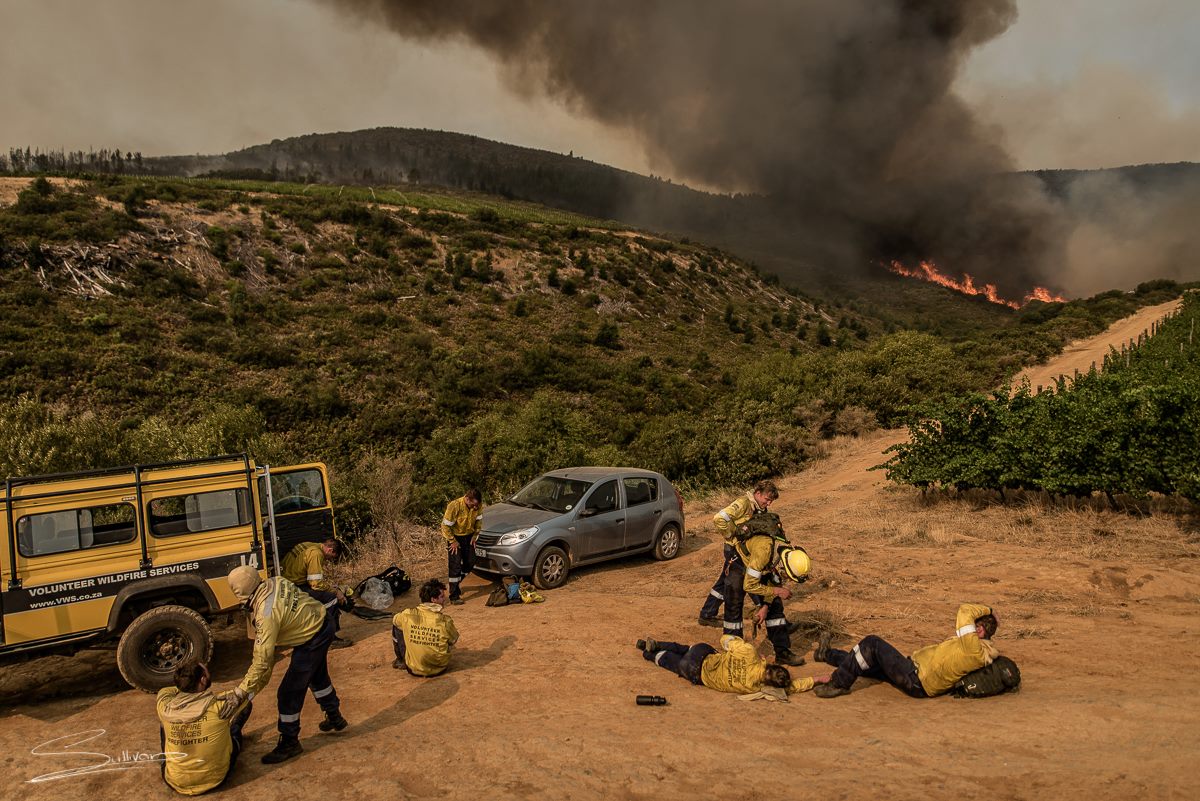 Latest #SimonsbergFire Update today from VWS, 21/01/16 @ 12h30 
Day 3 – Fire crews from multiple agencies continue their efforts to protect farmland and vineyards this afternoon, with the South Easter expected to pick up this afternoon and temperatures forecast to peak at 37 degrees later today.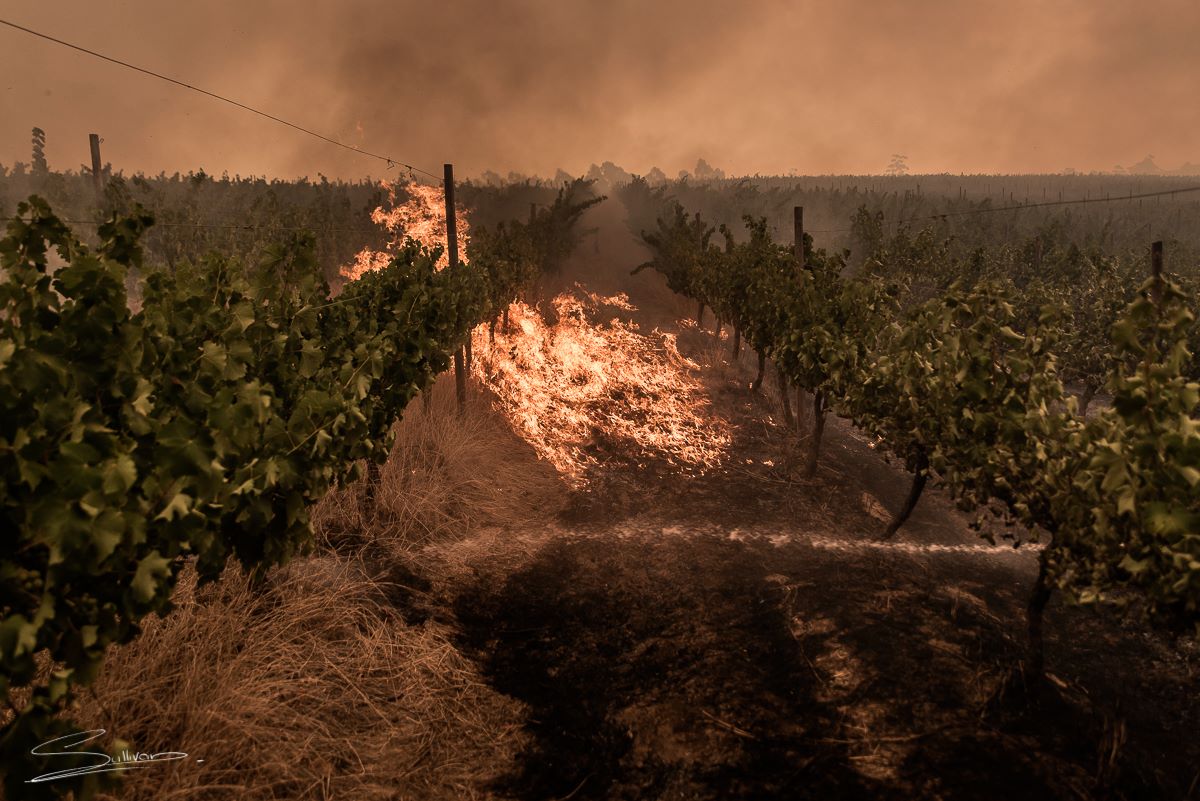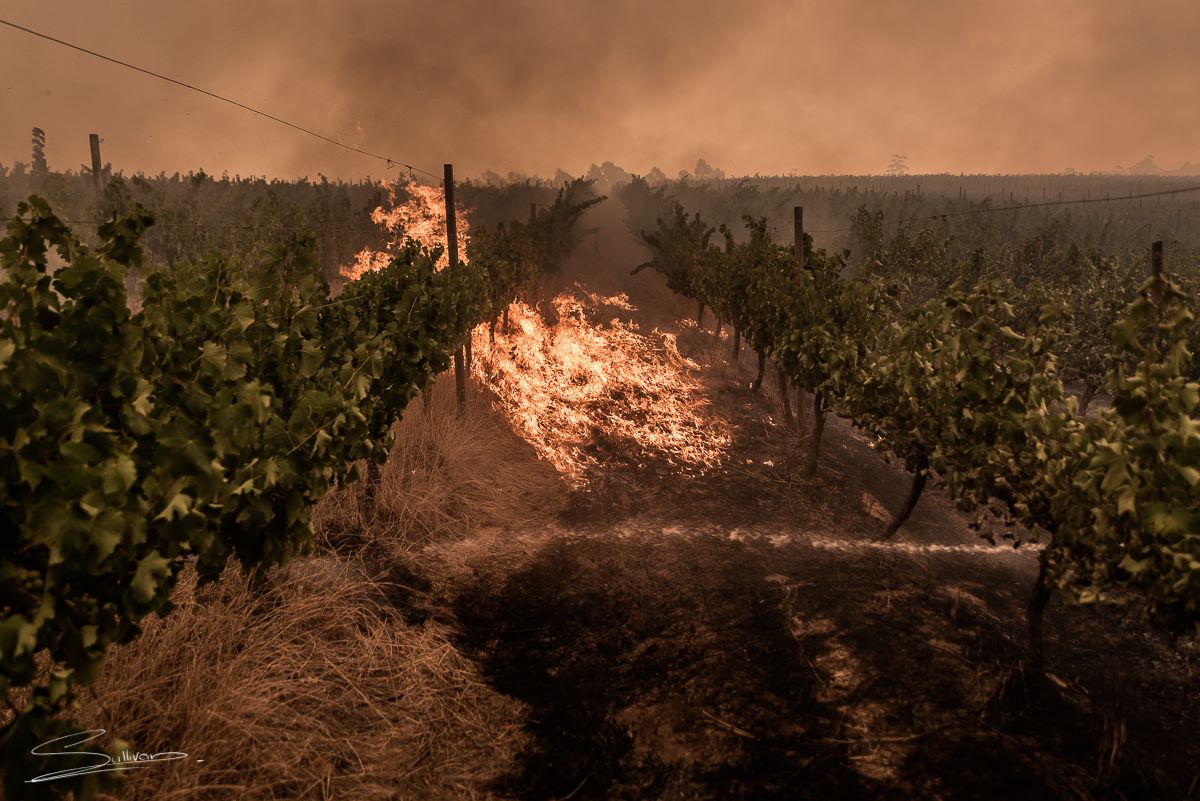 Damage update thus far from wine.co.za:
– Parts of Delheim Forest has burnt but their vineyards remain in tact.
– Zorgvliet has lost some vineyards
– Thelema has experienced some damage
– Evacuations were made at Rustenberg Estate
WATCH VIDEO
Ever wanted insight into what these guys go through up in the mountains? These are some of the conditions experienced by one crew from the Volunteer Wildfire Services during yesterday's battle against the #SimonsbergFire.
Huge Flames at Simonsberg Fire

Ever wanted insight into what these guys go through up in the mountains? These are some of the conditions experienced by one crew from the Volunteer Wildfire Services during yesterdays battle against the #SimonsbergFire. Photo album to be posted this afternoon.

Posted by Sullivan Photography on Wednesday, 20 January 2016
MORE
Facebook – Sullivan Photography (inc. more photos of #SimonsbergFire)
Website – www.sullivanphotography.org