South African comedian Trevor Noah has signed a deal with publisher Spiegel & Grau to write a book about his life, which is due for release in November.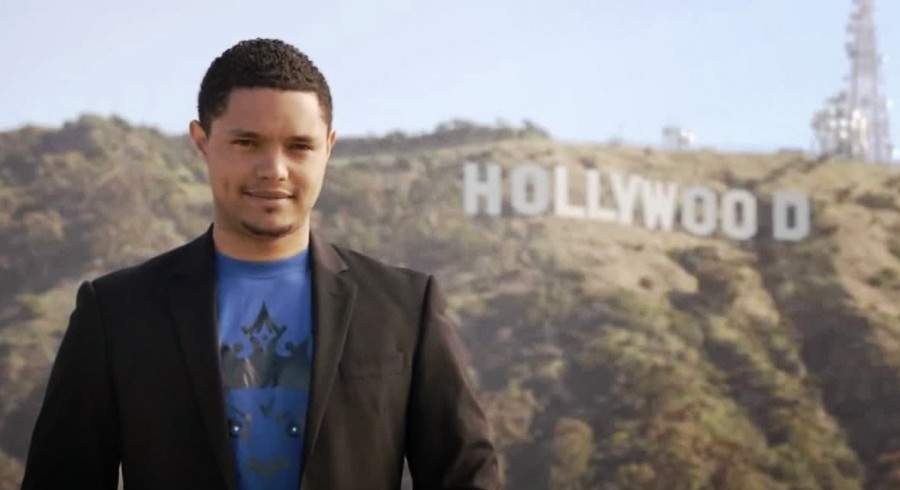 Noah, who has become an international celebrity since taking over from Jon Stewart as host of The Daily Show in the USA said in a statement: "I couldn't find a good book about myself, so I decided to write one."
In typical Noah fashion, he jokingly added "and just like me, this book doesn't have an appendix"…referring to the emergency appendectomy he underwent in New York two months ago.
According to reports the book will feature Noah's memories of growing up in South Africa – where he was raised in Soweto with a black mother and a white father from Switzerland – during the last years of apartheid.
The book will include various moments in his life from the time he was "thrown in jail to the time he was thrown from a speeding car driven by murderous gangsters."
Spiegel & Grau executive editor Chris Jackson said in a statement: "Trevor Noah is a naturally brilliant storyteller – funny and light on his feet, but with moments of true depth and emotional resonance. He has a remarkable tale to tell."
Many of his stories are already familiar to his fans as they've provided great fodder for his stand-up routine.
The statement said: "We're very excited to bring Trevor's vivid and original voice to readers in this book about the power and necessity of laughter even — or especially — in the face of the world's absurdities and injustices."
And maybe after this book, a Hollywood movie will be made about the 31-year-old and his extraordinary rise to fame…