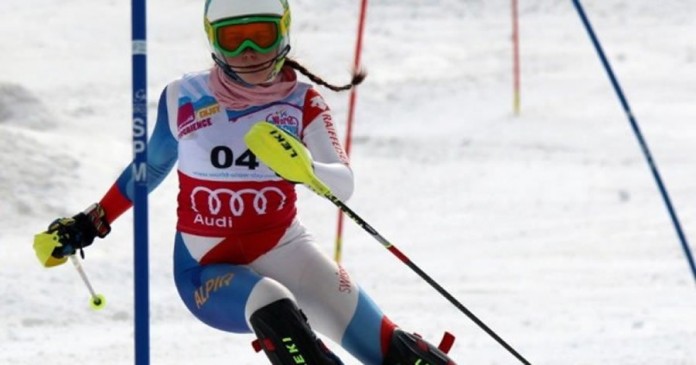 It's a long way from Barkly East to Lillehammer but that's the journey teenager Elizabeth Olivier is taking as she prepares to be South Africa's sole representative at next month's Winter Youth Olympics in Norway.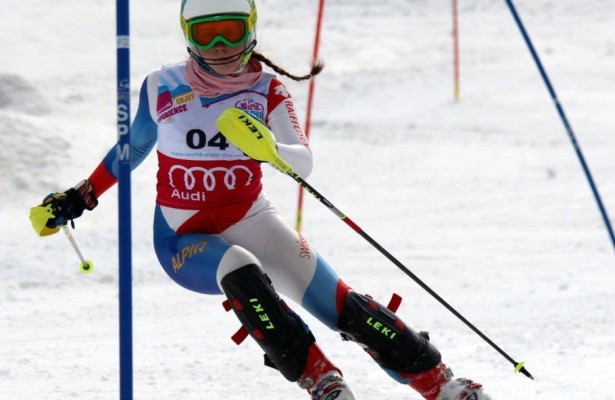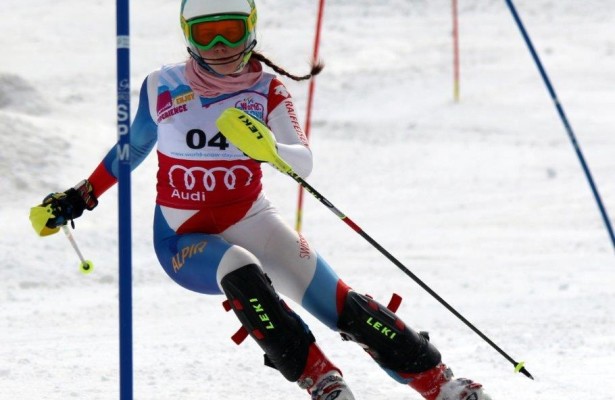 She'll be swopping the South African sunshine for Norwegian chill as she competes at the slalom and giant slalom events.
A Grade 12 product of Hoërskool Sentraal in Bloemfontein, the 16-year-old Eastern Cape athlete started skiing at the young age of five after joining the Ikhephu Ski Pups at the country's premier winter sport venue of Tiffindell Resort.
"Although I also play tennis and netball and swim for fun, Alpine skiing is my passion," she told Road to Rio 2016. "When I first heard the news that I'd been selected to represent my country the overwhelming feeling was one of relief!
"I grew up in Barkly East and the Ikhephu Ski Pups club takes school children to ski at Tiffindell every week in winter as part of a junior development programme.
"Skiing has always been great fun but six years ago Alex Heath (former Winter Olympian) became involved in coaching the group and that changed the sport for me and I started to do much more focused training. I've now been working seriously towards this goal for three years."
That goal has brought about a few changes in her life as she's had to juggle school and skiing.
"I've been a full-time student at the Winter Sports Academy at Tiffindell for the last two years. The academy has a group of 32 athletes who live at the resort for three months during ski season. So we are able to train on snow every day, do fitness work and still find time for schooling and exams."
While they train, Heath takes videos of the athletes and then sets individual goals for the next day's training.
"I train there for up to five hours daily. We work very hard but also have fun."
Back in Barkly East are two extremely proud parents. Johan and Christina are both medical doctors at the local hospital and Christina also helps run the Ikhephu Ski Pups on a part-time basis during the busy times (June to August).
"Myself and Christina are both very proud of Elizabeth," said Johan. We know she's worked very hard for the last few seasons. It was also difficult for her to balance skiing and schooling and being away from school at the academy is difficult, yet she still did extremely well in her exams. She's very dedicated and has a huge passion for skiing."
Elizabeth's early international experience was a club race in Austria in 2013 and then she was part of the Korea Dream Programme the following year.
When she turned 16 last year she registered for an International Ski Federation (FIS) licence and took part in FIS accredited races for the first time at Tiffindell and also in Italy and Austria this last December.
The South African teen is currently the national and junior champion in slalom and has been for the last three years.
"My favourite is slalom," she says. "It's so dynamic and when you get into the rhythm of the race it truly feels as if you are in heaven!"
When she gets to Lillehammer, she's looking forward to "all the races and to be my very best. I also want to meet the athletes from all around the world to share our stories.
"And especially to wave the South African flag on behalf of all the young skiers at the Academy, and to inspire all of the young sports people in South Africa."
Coach Heath, who will accompany the small contingent, overseen by Chef de Mission, Patience Shikwambana, says the Winter Olympic Games will do heaps for the sport in South Africa.
"Elizabeth's participation is going to have a significant positive impact on Alpine skiing in South Africa. She's a great role model for children to look up to, and will be a fantastic ambassador for the country while in Norway.
"She's really a pleasure to coach, incredibly disciplined, and constantly striving for perfection. Her hard work and dedication to the sport have been justly rewarded with her qualification and participation in Lillehammer."
But it's going to be tough going for the teenager.
"With Elizabeth being born in 1999, she had less than half a season in which to qualify, whereas the majority of the athletes she will be competing against, were born in 1998. And having only raced against one or two of the girls that she will be racing against, it's difficult to predict outcomes for her.
"Sport in South Africa is so medal orientated, while sport as a whole is so much more than medals! There's little chance of a medal at these Games.
"But her qualification and participation, regardless of placings is moving Alpine skiing forward in South Africa, and will change the lives of children from the rural Eastern Cape where our ski resort lies."
This article by Mark Etheridge was originally published on SASCOC and is republished here with his kind permission. View original here.