JOHANNESBURG – Arguments have begun in the Constitutional Court over the Nkandla case, and whether President Jacob Zuma defied Public Protector Thuli Madonsela by not following recommendations she made after an investigation into public money spent on his residence at Nkandla.
The case was launched by the Economic Freedom Fighters, and their advocate Wim Trengrove opened arguments in Johannesburg on Tuesday. He was then followed by Anton Katz for the Democratic Alliance. Madonsela and Corruption Watch joined the case on the side of the EFF and the DA.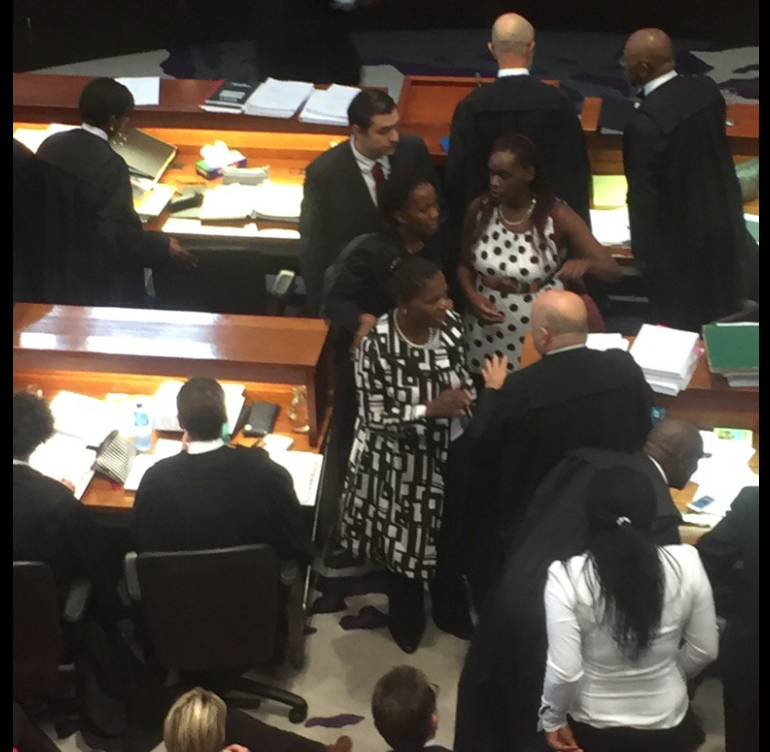 While Zuma made an offer last week to pay back some of the money, the EFF and the DA rejected the offer and said they wanted the case to play out in court.
At the same time, supporters of various parties – including the Democratic Alliance and COPE – gathered outside the court and on Mary Fitzgerald Square, where EFF members prepared to march to the court.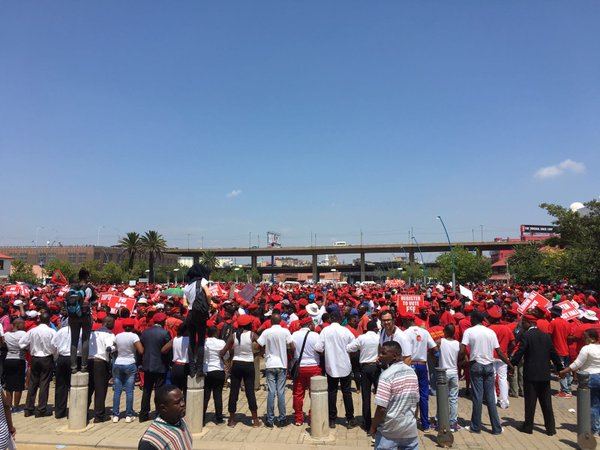 DA and COPE members outside ConCourt:
#Nkandla Opposition parties outside Con. Court #Cope and #DA members sing and dance together. pic.twitter.com/ClBCKB7nOm

— EWN Reporter (@ewnreporter) February 9, 2016
#Nkandla March going past Bree Taxi Rank:
RT @nzimandebafana: #Nkandla March going pass Bree taxi rank pic.twitter.com/DYWkV18tqg

— eNCA (@eNCA) February 9, 2016
Follow the case on Twitter: