Appletiser, South Africa's famous sparkling, apple-flavoured drink that was somehow before its time – fun, bubbly but also healthy – is celebrating its first half century.
The now famous drink was "mastered by French-Italian Edmond Lombardi in the Elgin Valley" and "developed with the help of Swiss technology", according to Appletiser's website. "The apple aroma taunts your taste-buds, and the delicate effervescence kisses your tongue".
"The result is the creation of a healthy, lightly carbonated refreshing apple drink that reflects the sparkle of the times. A drink blended with the ultimate skill and care. A treat for the senses. The name is created by combining the words 'Apple' and 'Appetiser'."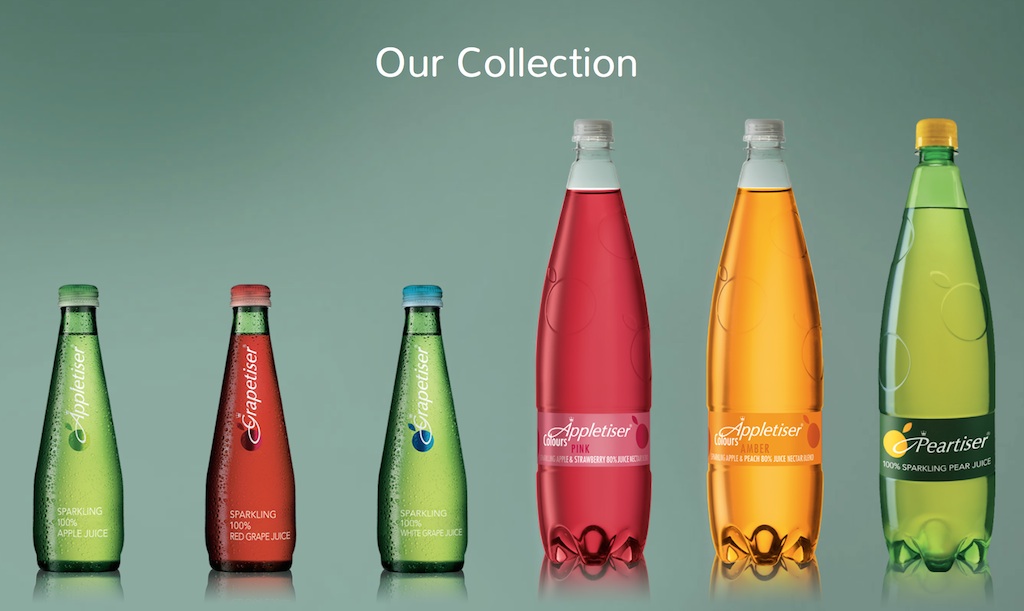 The drink today is available across the world – from Zambia to the United States, from South Korea to Scandinavia – and in a variety of flavours.
Both red Grapetiser and white Grapetiser were introduced in 1981, a year before the company was bought by SA Breweries. Since then there has been a Peartiser and the company has recently branched into pomegranate as well as its Colours, namely Pink (Apple & Strawberry) and Amber (Apple & Peach).
Let's pop a cork (so to speak) for the grand dame of apple drinks.