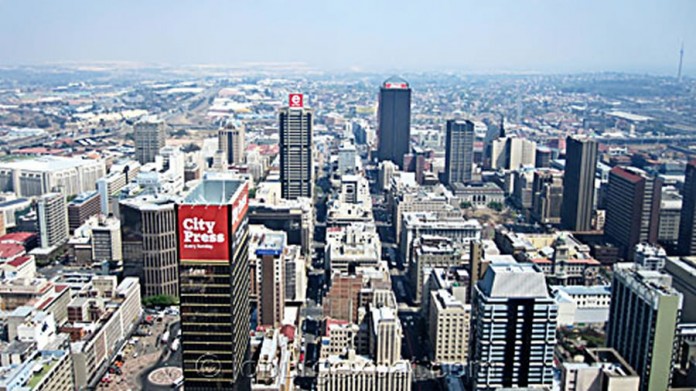 Before we made the decision to move from the United States to South Africa in late 2009, we had our doubts. From what we read in one expat forum after another, South Africa – and the city of Johannesburg in particular – was a cesspit of crime.
If we were so foolish as to move there, we read, we'd be carjacked and possibly murdered before we even made it from the airport to our house. Our fingers would be chopped off to get to our jewelry, we'd be accosted by gun-wielding thugs while retrieving money from an ATM, and we'd have rocks thrown into our windshield when waiting at a red light while criminals made off with our cell-phones.
We moved despite of all those warnings and survived our three years in Johannesburg, fingers and windshields intact. Not only were we spared any encounters of a criminal nature, we also realized that for any one story of crime, life in South Africa will supply five stories on the other end of the spectrum, stories that will warm your heart. For instance:
Lost in Alexandra…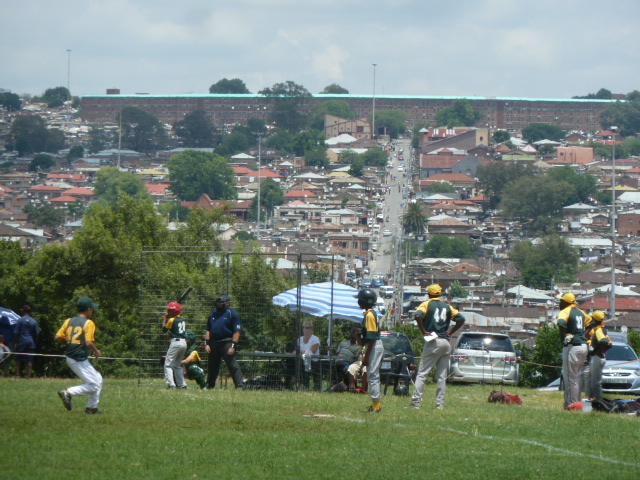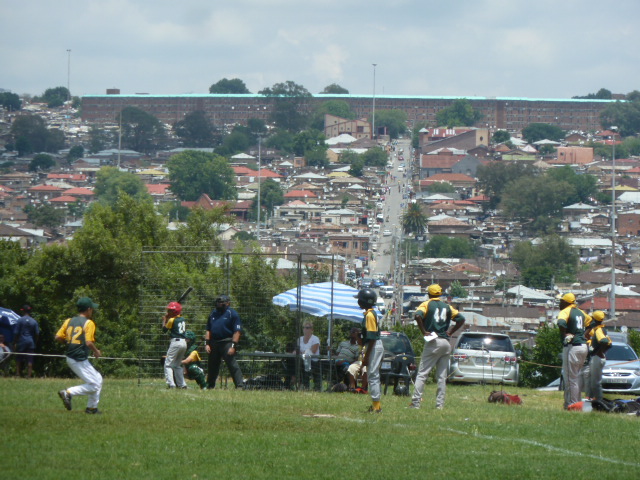 A friend told me the following: As an expat new to Joburg he got lost in Alexandra (Alexandra being one of the foremost places we were warned about). He had a flat tyre, saw two black men approaching his window and thought he was doomed, waiting for the assault where he'd be dragged out of the car at gun point and made to drive to his home so they could rob it, the usual stuff you hear. But instead the men, with hand gestures, signalled that they could help and ended up changing the tyre for him, making sure he got back to his family safely.
If the shoe fits…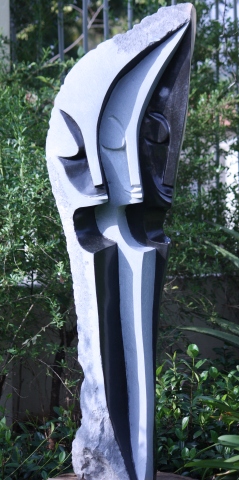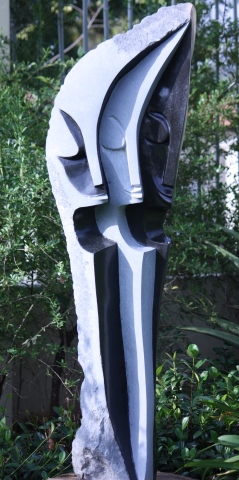 Early on, when we were still settling in, I couldn't find a much-needed shoe rack in any of the furniture stores. I noticed that the street vendors at the side of the road were selling exactly what I was looking for, but I had been warned to "never roll down your window to street vendors."
However, I really needed that shoe organiser, so I threw caution to the wind one day, pulled over, and started discussing drawer chest designs with the eager vendors. We settled on the measurements, exchanged phone numbers, and I handed over ZAR 1,000 for materials.
Sure enough, not five days later the phone rang, and I was informed my drawer chest was ready as promised. A wonderful relationship blossomed with that particular group of guys from Zimbabwe, and we have some wonderful pieces of African art in our home to show for it.
It wasn't really an act of kindness, you will say, just a transaction, but my point is that I would have missed out on this wonderful relationship had I listened to the dire warnings about criminal gangs roaming the streets of Johannesburg.
Home Sweet Home…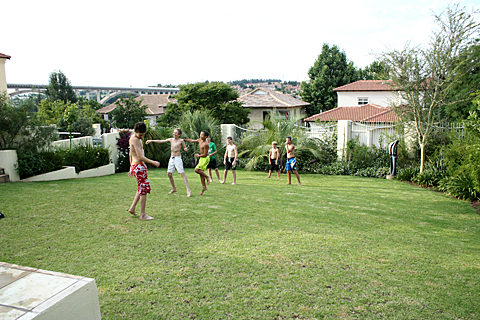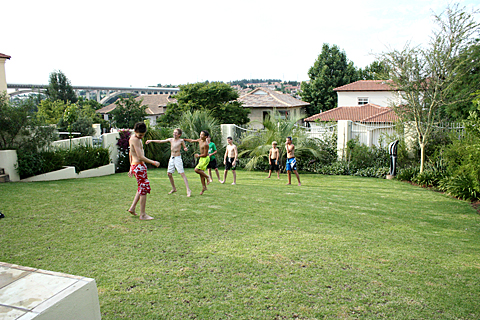 During all our years in South Africa, we were always invited into people's homes. This was true whether we really knew the people or not.
In fact, being invited in was the way we met the majority of our South African friends. Most often, you'd be invited in and come upon a whole group of other people who were invited in earlier when they picked up their children, and before you knew it a nice little party was in full swing – wine, boerewors, and all. We came to call this the Unannounced Playdate effect and haven't come across such hospitality anywhere else in the world.
Roadside Ubuntu…
An acquaintance told me how a car was stalled during her morning commute at a busy intersection in Morningside. She was sitting there in her car cursing her bad luck, like we are all prone to do when stuck in traffic, thinking Oh no, that's all I need today.
And then she saw a man jump out of his car to offer his help. Others joined in, and in a wonderful display of African Ubuntu – we are all in this together – the broken-down car was pushed out of the way in no time, problem solved.
This left my friend marvelling at the speed at which the problem was eliminated and feeling a bit guilty about thinking negative thoughts about the traffic "offender" instead of initiating a solution, like the man had done.
I will never cease to be amazed how Africans  come together to solve problems and end up having a great time in the process, whereas we Westerners, taught to rely on ourselves, often grumble about the inconvenience while leaving others to their own fate. My all-time favorite display of this coming together is a scene in Top Gear's Africa Special.
An example of South Africans have a great time – rather than grumbling – in Porterville at a roadworks stop:
It's all happening near Porterville this afternoon, if anyone's bored.

Posted by Murray Williams on Saturday, 21 November 2015
Let them eat cake…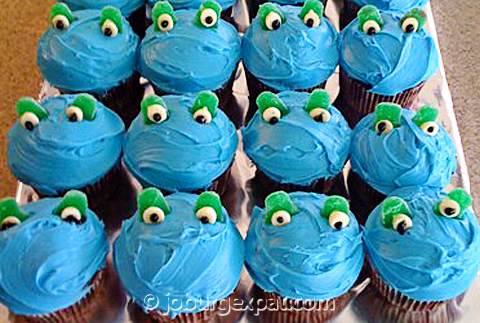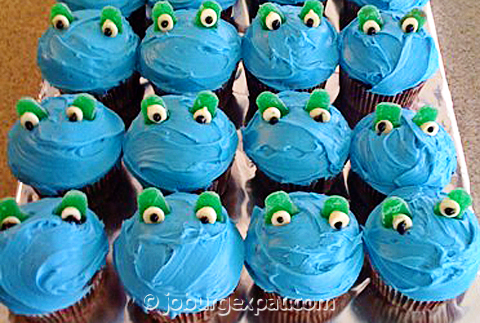 There is a South African woman who started a website, Girl with Cake, with the purpose of giving free cake to random people out of pure kindness.
She operates in Johannesburg and Cape Town and typically also hands out useful items such as blankets and pantry items. You can perform your own random act of cake giving and have her record the story on her website.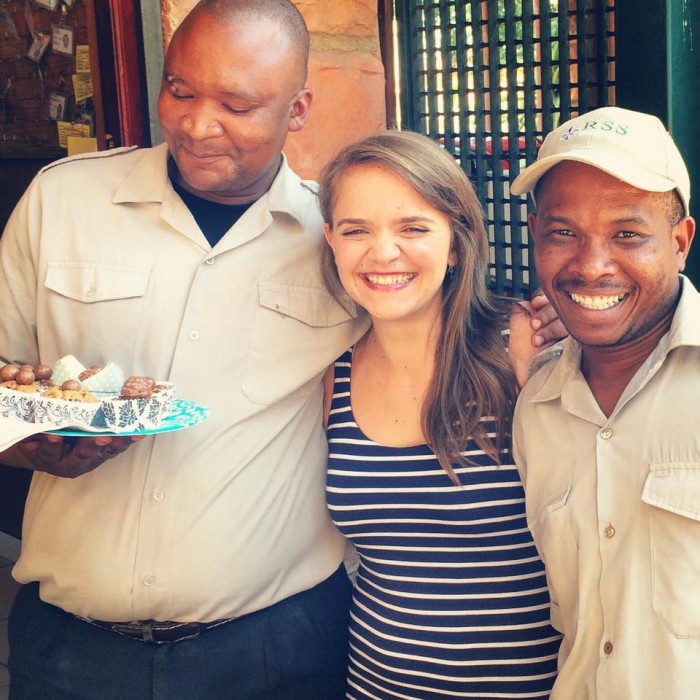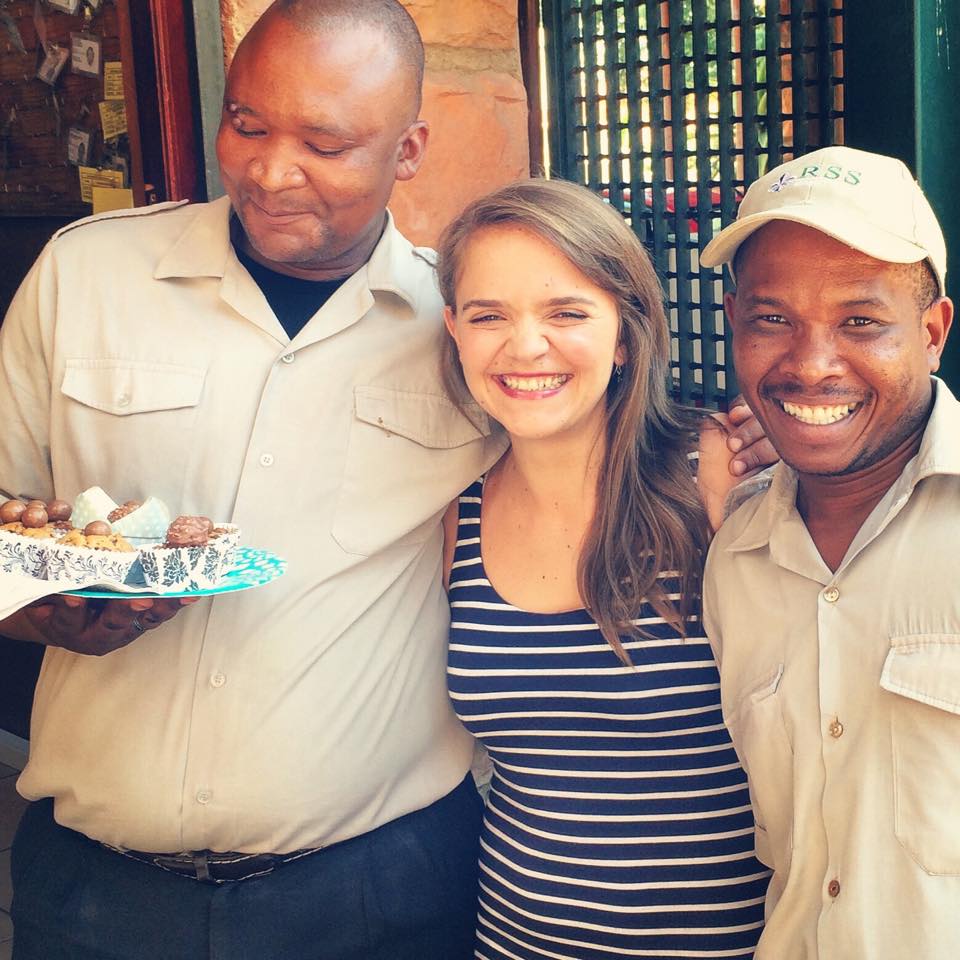 If you ever doubt humanity, I recommend reading some of the stories recorded on Girl with Cake to feel all warm and fuzzy again. And to salivate over those delicious cakes she bakes.
Too many cooks in the building supply store…
What works in a busy intersection can also happen at a building supply store. When my domestic helper Sibu was planning an extension to her tiny house in Cosmo City, I took her to a store to scout out building supplies.
At first we just had one sales clerk quoting prices for bricks, cement, and corrugated iron sheeting – "the cheap kind," as Sibu would anxiously add each time. The clerk wasn't sure about the window frames, so in stepped one of the men waiting in line behind us.
Had we thought about timber beams for the roof? He proceeded to draw a diagram of the planned structure, with Sibu occasionally throwing in a measurement. After a while we'd attracted a crowd of four or five guys, customers and store clerks alike, who were all busy giving their advice on Sibu's project.
Not a single one complained about the line moving too slowly or tapped their foot impatiently, like I'm prone to do in such a situation. They really wanted to help and saw Sibu's problem not as hers alone but one for everyone to solve together. For the entire story, read The Life of a Domestic Worker.
It is that last image that has granted Africa such a fond place in my heart: How its people display a genuine interest in everyone, how they genuinely care about you as a person, how they come and talk to you, joke with you, give advice, and above all offer that most brilliant of smiles.
I haven't experienced such universal and genuine joy anywhere before or after, even though our family has moved all over the world. And I miss it dearly.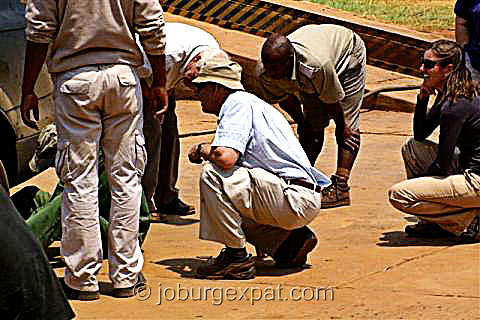 Sure, South Africa is not for sissies, as my friend Mike would say. There is poverty, there is crime, there is a lot of violence, and I don't want to argue with that. No doubt some have suffered great heartbreak and pain as a result of any one of the stories I found so alarming when researching our move to Johannesburg.
But I hope that I've allowed you to see that there is another side to life in South Africa, a side that you'll experience from the moment you step onto its shores.
I hope you're willing to give it a chance.
Also see Joburg, Capital of Crime. Excuse me, Kindness.