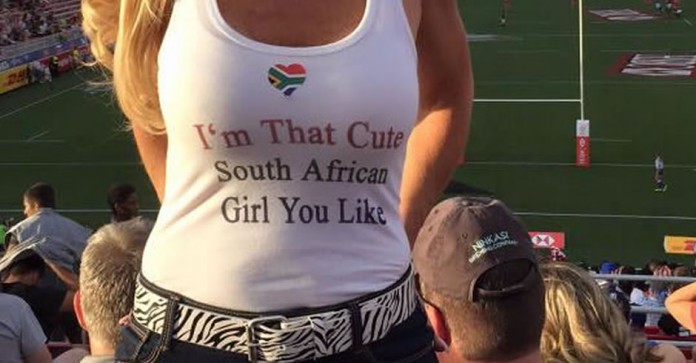 It was like a South African reunion in Las Vegas last weekend as SA expats from around the USA made the trek to support – and in some cases – meet their favourite team, the Springbok Sevens.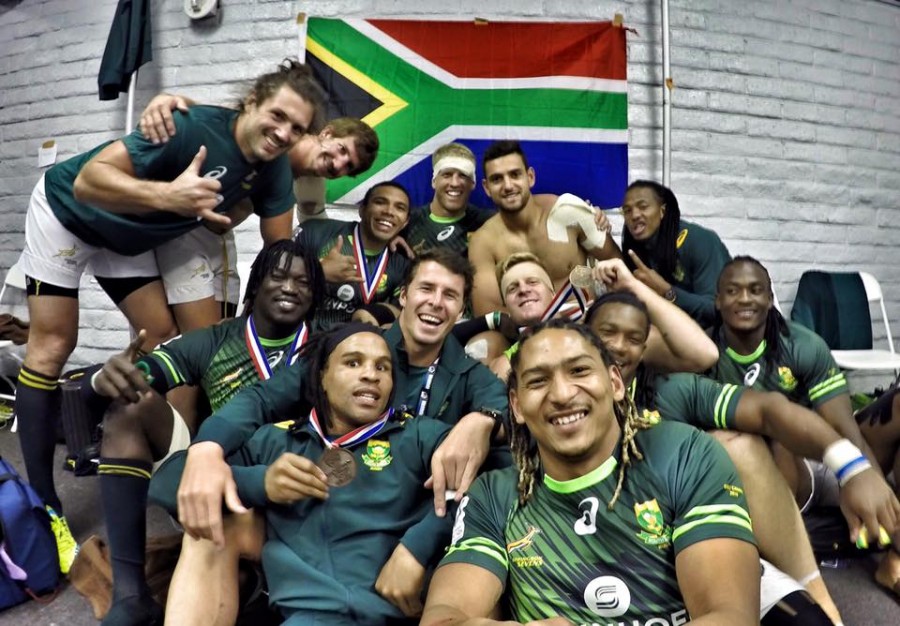 And it's sure to be the same this weekend as the Blitzbokke look to make an impact in Vancouver, Canada (another expat hotspot).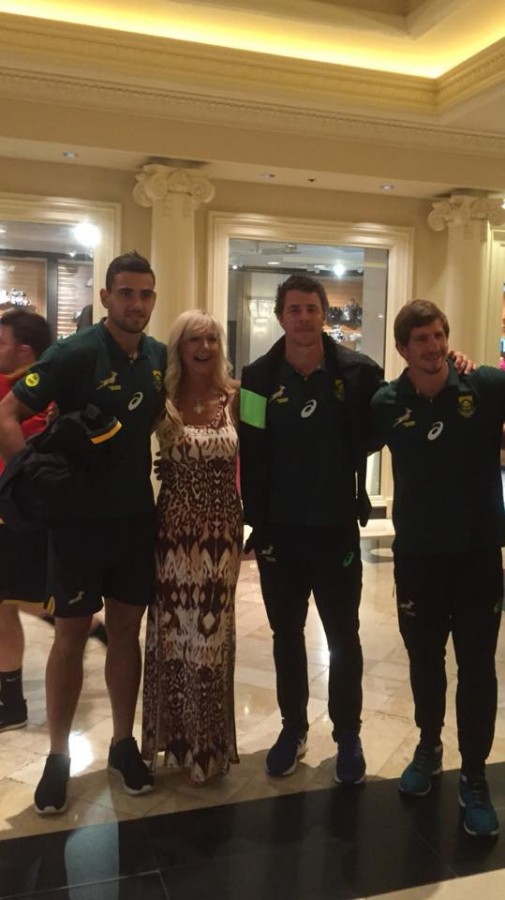 With so many South Africans at the stadium, where South Africa unfortunately lost their semi-final clash against Australia…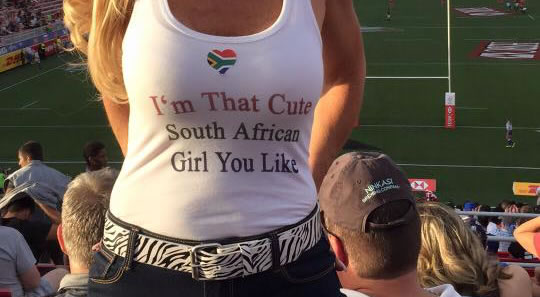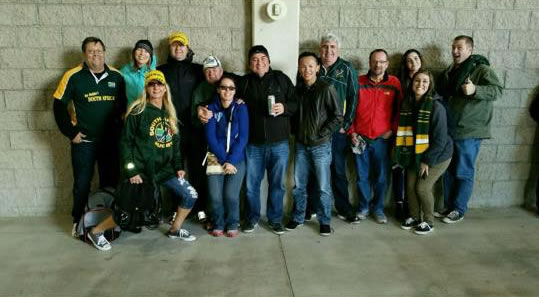 There were naturally queues to get that lekker taste of home…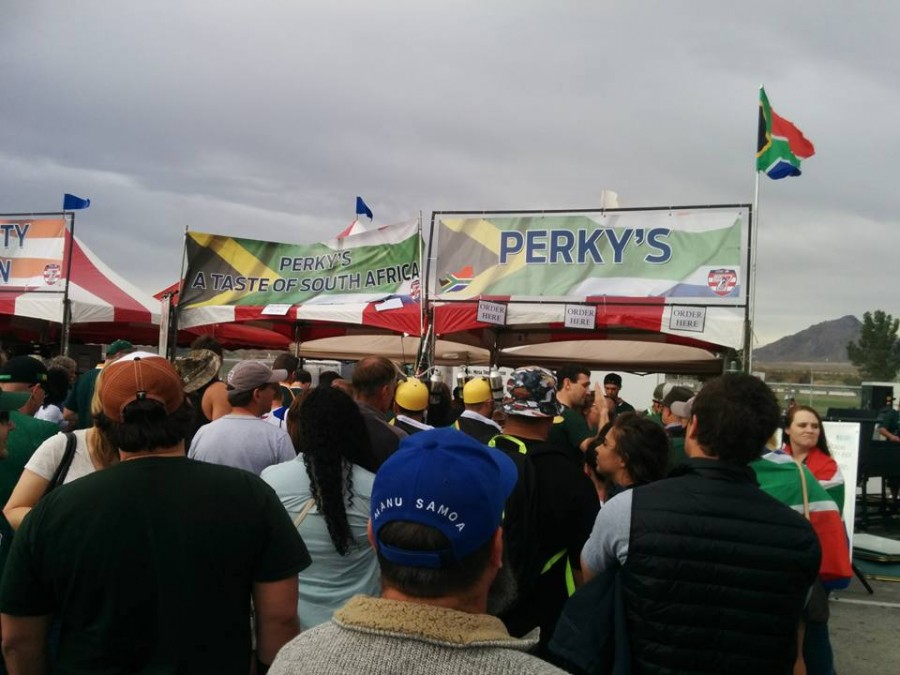 In fact, now in Canada preparing for the inaugural HSBC Canada Sevens this weekend, the Blitzboks themselves dined out last night at Nandos – the fastfood chain that all good South Africans abroad seek out when looking for that familiar taste from home.
Bryan Habana posted a photo of the guys (see below), captioning it: "A Nandos feed is always a good feed!!!"
According to coach Neil Powell, he has urged his squad to toughen up on their mental approach after last week's loss. SA finished third at the USA tournament, now trailing five points behind Fiji, who are leading the HSBC World Rugby Sevens Series standings on 91 points.
"You want to arrive at the tournament in the right frame of mind and with a good focus," said Powell.
The two-day tournament will be staged in the state-of-the-art BC Place Stadium, which has a capacity of 54,500 and a gigantic retractable roof.
According to SARugby.co.za, apart from the unfortunate lapses in concentration, statistics from last week's tournament in Las Vegas indicate the Springbok Sevens were the most dominating side in several key areas of play during the tournament.
Chris Dry will make his 50th tournament appearance for the Springbok Sevens this weekend after the Blitzboks confirmed an unchanged squad for round six of the HSBC World Rugby Sevens Series.
#GoBlitzbokke! One thing's for sure – your fans are with you all the way!
MATCH SCHEDULE
The Springbok Sevens face Scotland in the first tournament match at 19h30 on Saturday (SA time), which will be followed by the Brazilian clash at 23h06 and then the final pool game versus Argentina at 03h16 on Sunday.
ON INSTAGRAM…
The team hit Canada…
And dined out at Nando's last night…