A bin cleaning business that started out as a practical assignment for a Cape Peninsula University of Technology (CPUT) student, has blossomed into a full-time community service in Western Cape township Khayelitsha.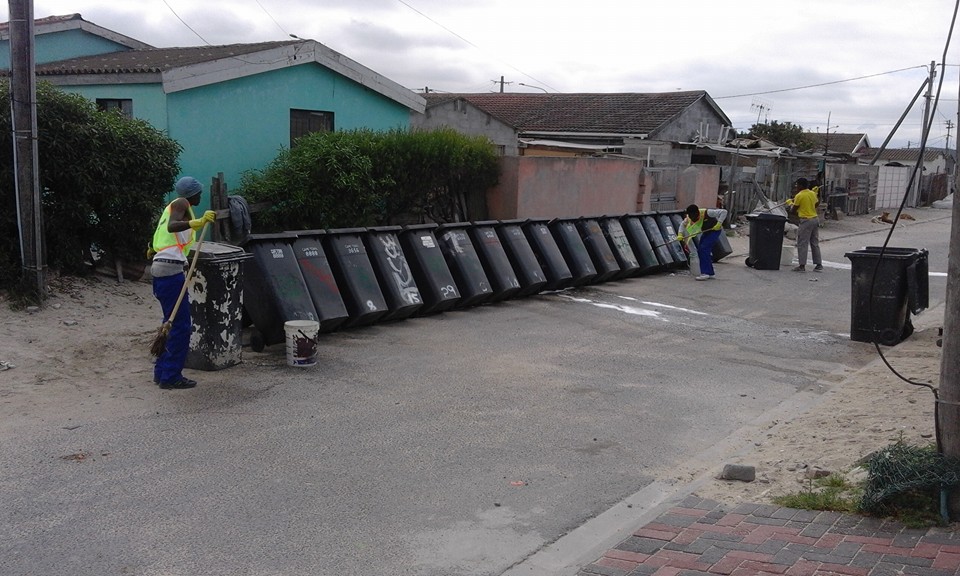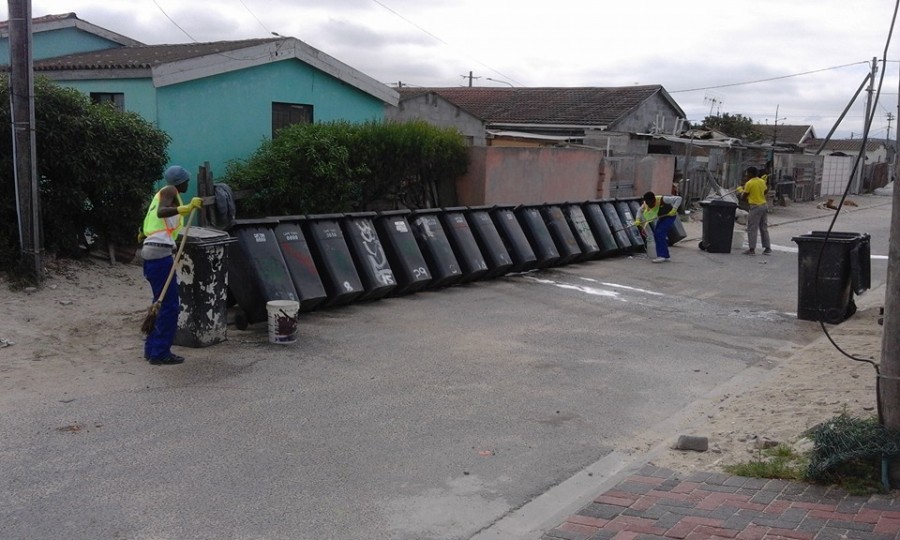 Twenty-one year old former events marketing student Buhle Sithela told Amaphiko social enterprise website: "I wanted to do something that would benefit the community, so I set up this event where people in my [area] could bring their bins, and me and my friends would wash them for a small fee."
Every Friday, Sithela and his friends in Harare, Khayelitsha, clean more than 30 bins, charging R50 per bin.
"Initially," says Sithela, "we didn't have that many bins. We started with five bins, but things picked up so quickly."
Clients are delighted with the service and praise the efforts of Sithela and his friends to improve the gang-ridden neighbourhood.
One resident, Linda Madlebe, told Amaphiko: "These guys are setting a good example in our community…I hope their project grows."
Sithela now works on the project full-time…after having to drop out of college last year because of a lack of funds for his studies.
He admits it's not always easy. Money is tight, and some of his team have personal problems.
"Some of them are suffering from drug addiction and there are times I've had to single-handedly clean over 30 dustbins. It's tough," he agrees.
BUT he adds that he's also had personal triumphs and experienced a wonderful learning curve by setting up a business from scratch.
He likes to give back to the community, and uses some of the money raised from his business to offer community film screenings for young and old residents.
"Film has always been one of my biggest passions, but… there are little to no cinemas in the townships. So I decided to start my own screenings.
Since July, Sithela has hosted regular film screenings at a local church.
"I had to borrow speakers and a projector from a friend, [and while] the [first] turnout wasn't great either… I was just happy I did it," he explains.
Some of the films shown include the recent James Bond movie and popular favourites such as the Rush Hour movies and Friday, as well as the latest local films.
While financing the cinema screenings presents a challenge, leaving not much money from the business over for himself, he is still glad he's making a difference for his community. And all his hard work has not gone unnoticed.
Sithela is doing an internship with another innovative entertainment business – the mobile, solar-powered cinema Sunshine Cinema, which takes movies to rural and disadvantaged areas.
It has been useful to research ways of expanding his own plans for his business, he says.
"I just hope it grows big enough to sustain my passion for cinema. I have this dream of hosting a huge open air screening at Lookout Hill in Khayelitsha. Slowly but surely, I'm getting there."
Watch Video: Khayelitsha Bin Cleaners
On Twitter…
Buhle Sithela cleans bins in Khayelitsha and uses the money to screen films https://t.co/PyEKZgu6dv pic.twitter.com/xAyyapk00v

— neo (@_maditla) March 17, 2016
Source: Amaphiko website / SouthAfrica.Info