President Jacob Zuma's working visit to Saudi Arabia and the United Arab Emirates (UAE) has taken trade and economic relations between South Africa and each of the countries to a higher level, said the President on his return to South Africa on Tuesday.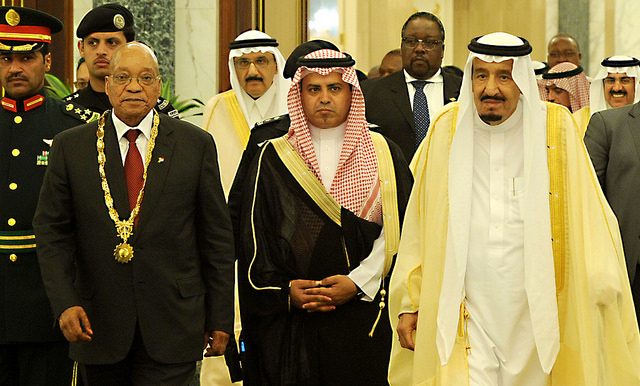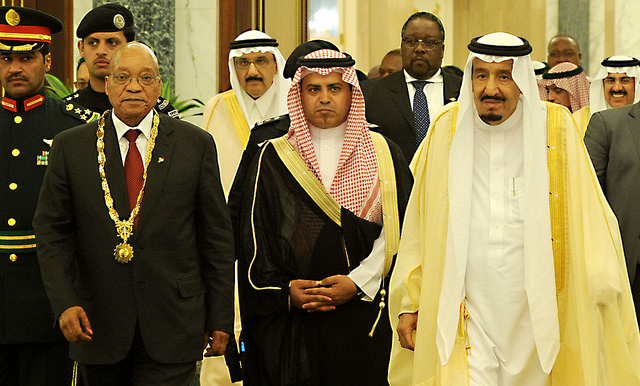 The president said bilateral relations were further cemented.
The president visited Saudi Arabia first, where he was bestowed the First Order, the highest award given by His Majesty King Salman Bin Abdul Aziz. President Zuma said he was "humbled" to receive the award on behalf of South Africa and its people.
During his visit to both countries he addressed business entities, encouraged investment and also held talks about conflicts in the Middle East, global terrorism and extremism.
Of his visit to the United Arab Emirates (UAE), the president said his visit has further cemented the strong "friendship and strategic bilateral relations" between the two countries, which is already evidenced by a large number of South Africans (including nurses and construction workers) who live and work in the UAE, multiple daily flights between the two countries, and a high level of trade and economic interaction.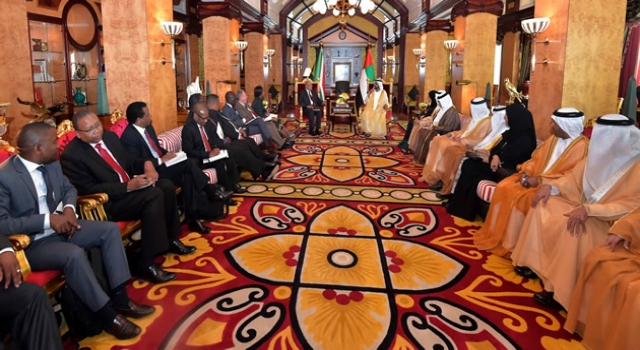 President Zuma said the visit had also included "the promotion of South Africa as a top tourism destination for visitors from the Gulf region."
SA and the UAE have maintained a strong bilateral relationship since formal diplomatic ties were first established in 1994, and today "many South African companies are benefitting from opportunities in the UAE in a variety of sectors," added President Zuma.
He said an agreement was reached towards the UAE considering SA as a strategic partner and primary trade partner on the African continent.
President Zuma stated that: "There are a number of South African companies that are investing in Dubai and are performing very well. UAE companies are also interested in investing more in South Africa. We therefore agreed that South African and UAE companies should increase their interaction and activities. South African companies indicated that they are keen to invest in areas in the UAE, particularly in Dubai, where we believe they could contribute to the growth of these sectors."