You never know who's going to join you in a South African swimming pool nowadays! Particularly if you're in a game reserve or living anywhere near monkeys and baboons!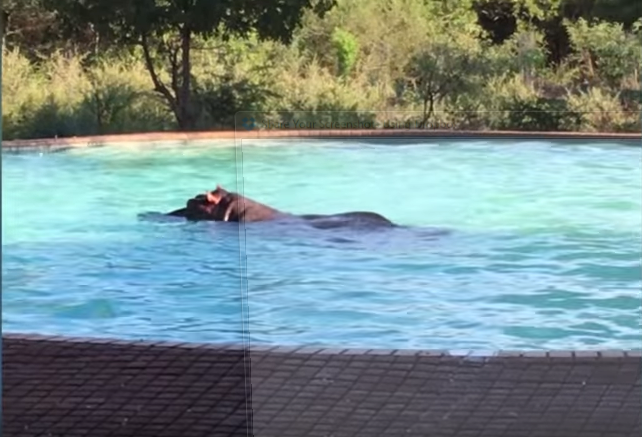 Staff at the Ingwelala Nature Reserve in Limpopo were surprised 10 days ago when they arrived at work to find a rather large hippopotamus in their pool! Perhaps trying to cool down after the long drought.
"He was a lot bigger than he looked!" they wrote on their website. "Took 1/2 hour to get him out – prodding him from a careful distance with pool brushes and leaf catchers."
Watch Video: Hippo Relaxes in Pool
At another reserve – Heia Safari in Muldersdrift – on New Year's Eve, South African expat Bev Tromp came across these zebra…also probably trying to keep hydrated during the heat wave that struck the country.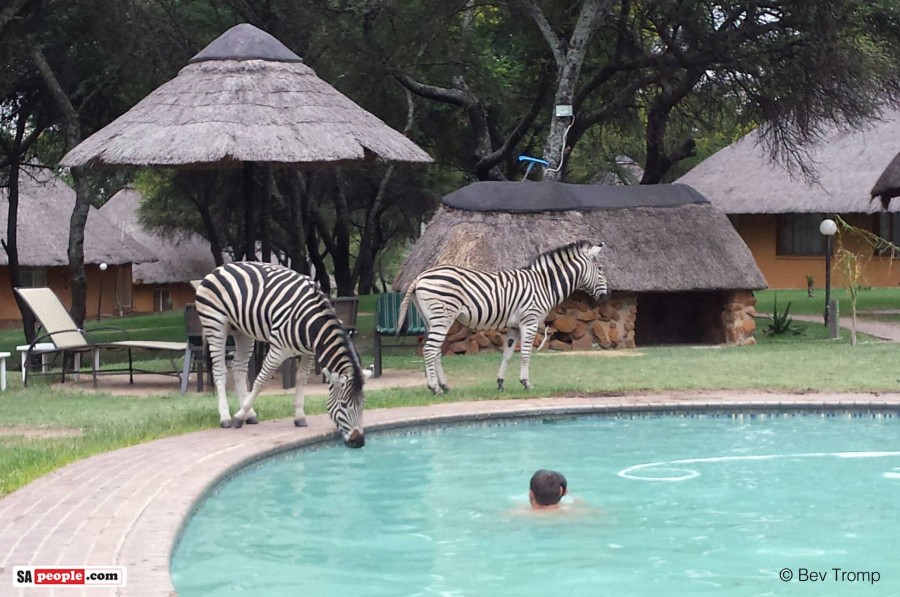 And then there's the famous video footage of the elephant crashing a pool party at a reserve in Botswana, which has been viewed by millions of people around the world.
When Kerry Dunne uploaded the video in 2010 she said: "Best chicken fight partner ever. And at least he was polite enough to not knock over the beer. PS – this wasn't zoomed in, this was actual distance." She also updated her post to stress that the pool is not chlorinated.
Watch Video: Elephant crashes the pool party in Botswana
But it's not just the pools in reserves that are attractive to our wild neighbours. During South Africa's heatwave there have also been several sightings of monkeys jumping into swimming pools in Durban, KwaZulu-Natal, and earlier this month, some baboons were caught monkeying around in Fernkloof, near Hermanus in the Western Cape.
Watch Video: Baboons Monkeying Around in a Swimming Pool in Fernkloof