Western Cape ER24 paramedics helped rescue a paraglider from a precarious cliff this evening near Brenton-on-Sea.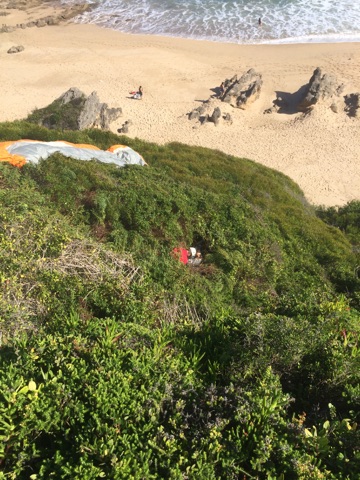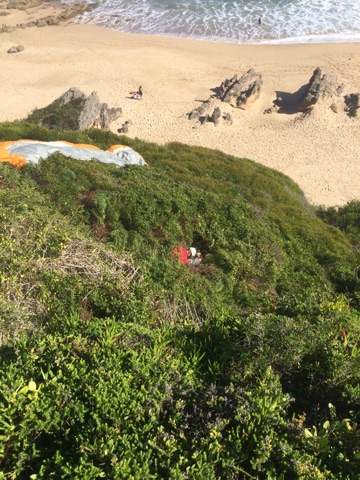 According to ER24 Spokesperson Pieter Rossouw the paramedics "showed exceptional skills earlier this evening when they assisted in the rescue of a paraglider who had fallen from a cliff".
The female patient allegedly did not get enough height when she took off… and subsequently plummeted approximately 50 metres into the thick bushes at the end of the cliff.
"ER24 hoisted down the cliff to assist the woman who had sustained serious injuries," said Rossouw.
"With the help of the AMS helicopter and crew, the patient was airlifted to safety to the top of the cliff so that paramedics could continue treatment."
The patient received advanced life support interventions from ER24 paramedics, and has been transported to a private hospital in Knysna.
The cause if the incident remains unknown and is subject to further investigation.