British actor Idris Elba – who starred as Nelson Mandela in 'Long Walk to Freedom' – made a surprise appearance tonight at the Cape Town International Jazz Festival.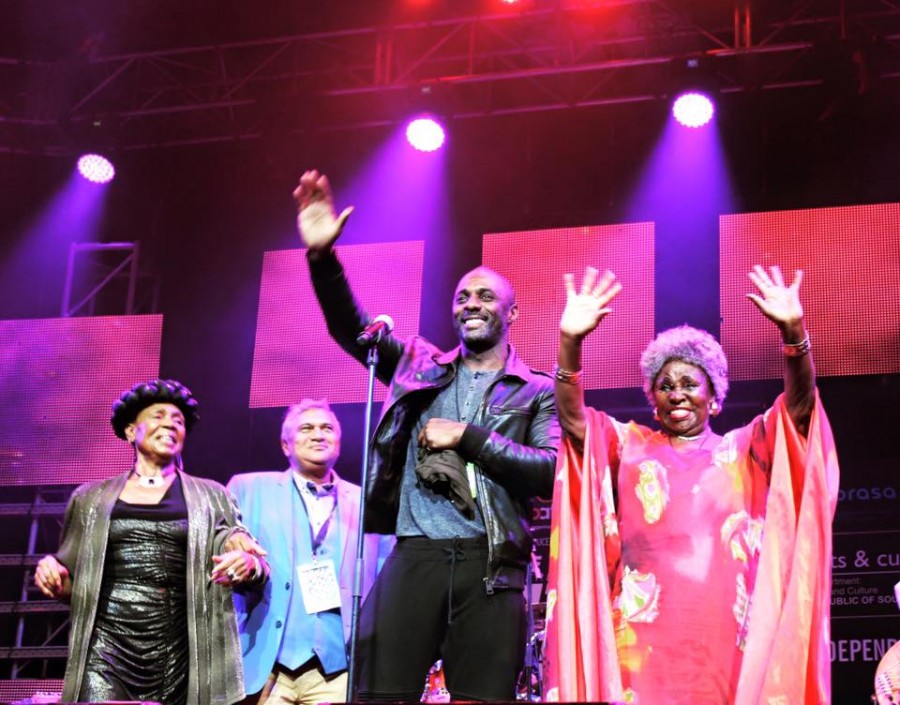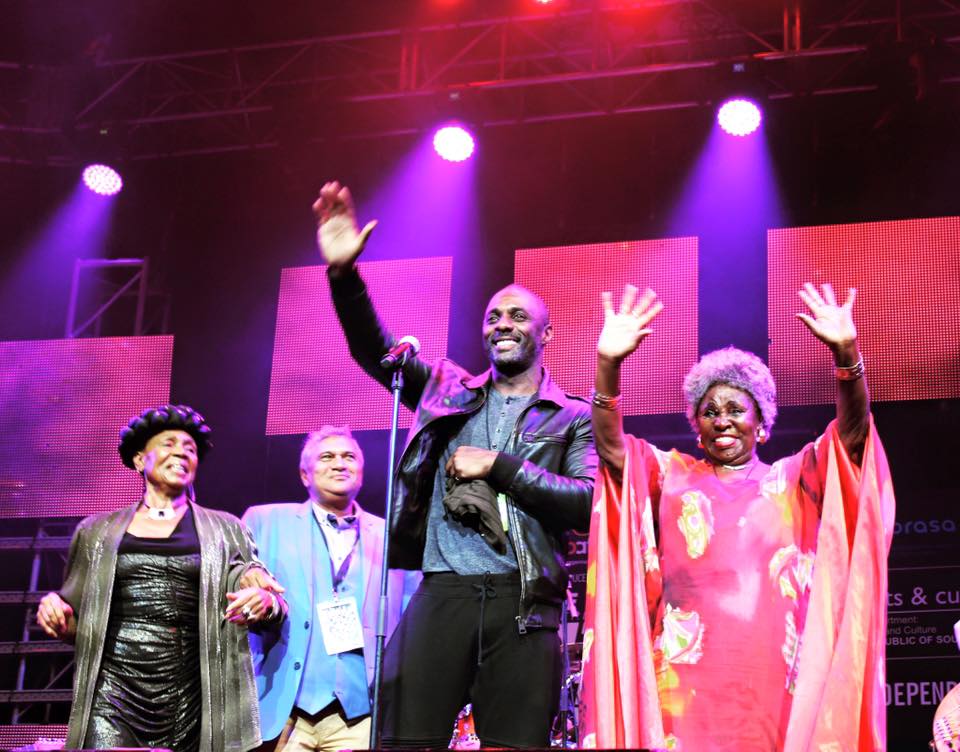 702 presenter Gugulethu Mhlungu tweeted: "The one year, in 5 years, that I choose not to go to the jazz fest, Idris Elba is there!"
Events management company espAfrika uploaded the photo above to Facebook tonight and said: "What a surprise by Festival Director Billy Domingo! Idris Elba is in the building at #CTIJF2016 #espAfrika"
In November (2015) Elba was forced to cancel a promotional trip to South Africa due to the controversial immigration laws – he was sitting at Heathrow Airport, due to fly out with his 14-year-old daughter Isan, when he was informed she could not accompany him because she didn't have the paperwork now required by South African law.
Oscar-nominated Idris (43), who is the son of a dad from Sierra Leone and mom from Ghana, was planning the November trip to promote his personal film project – 'Mandela, My Dad and Me'. The documentary follows his journey to produce his first music album 'Idris Elba presents mi Mandela', and reveals his quest to pay tribute to two inspirational men – Mandela and his father Winston, who passed away in 2013 just before he recorded the album.
The album was inspired by Idris' time researching for his role as Mandela in 'Long Walk to Freedom', and listening to the music Mandela would've listened to.
Under the name Driis, Idris has produced and performed music for years, and must have been so pleased to have finally made it back to South Africa…and to have been at the Cape Town International Convention Centre tonight.
The Jazz Festival ends tomorrow 2 April 2016.
Watch Video: Mandela, My Dad and Me