A massive African python being carried on a pole caused traffic to stop on the South Coast of South Africa yesterday.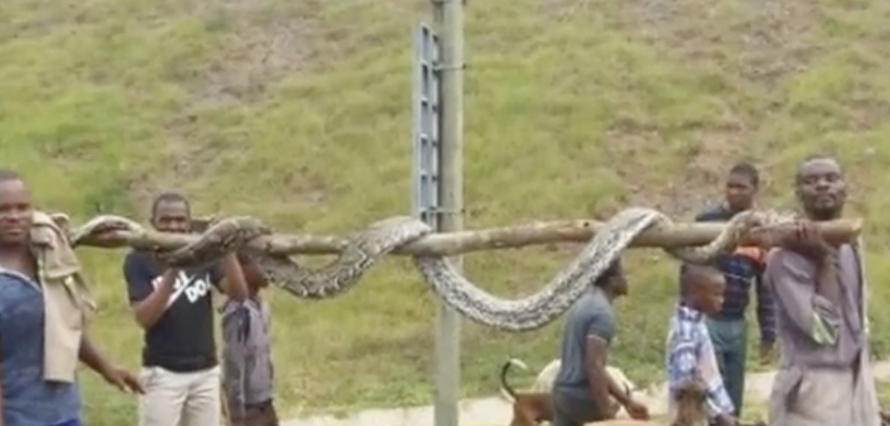 According to reports, the snake – which was being transported along the N2 near Umgababa, south of Amanzimtoti – was between four and five metres long. Watch video below.
Pumula resident Yolandi Pearce told East Coast Radio's Newswatch that "people were stopping and getting out of their cars to take photos" and that it appeared the men had killed the giant snake and were carrying it home. Large pythons are sometimes killed out of fear or for food or leather.
Watch Video – Giant snake turns heads on the N2 near Umgababa, South Coast, South Africa