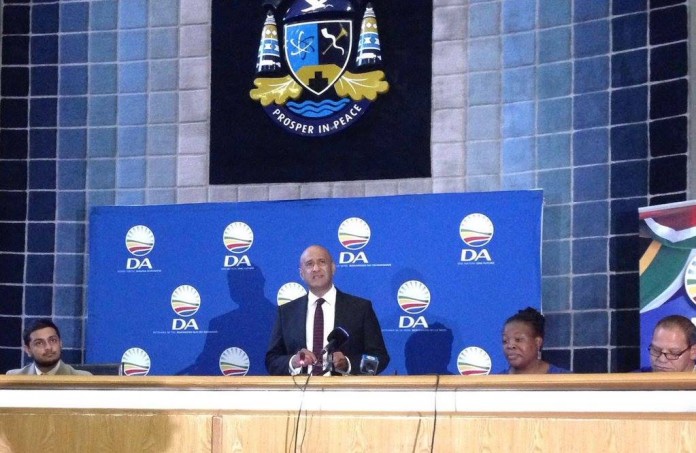 In breaking news Tuesday, the Democratic Alliance (DA) has announced that Ghaleb Cachalia, son of struggle stalwarts Amina and Yusuf Cachalia, has been unveiled as their Ekurhuleni mayoral candidate.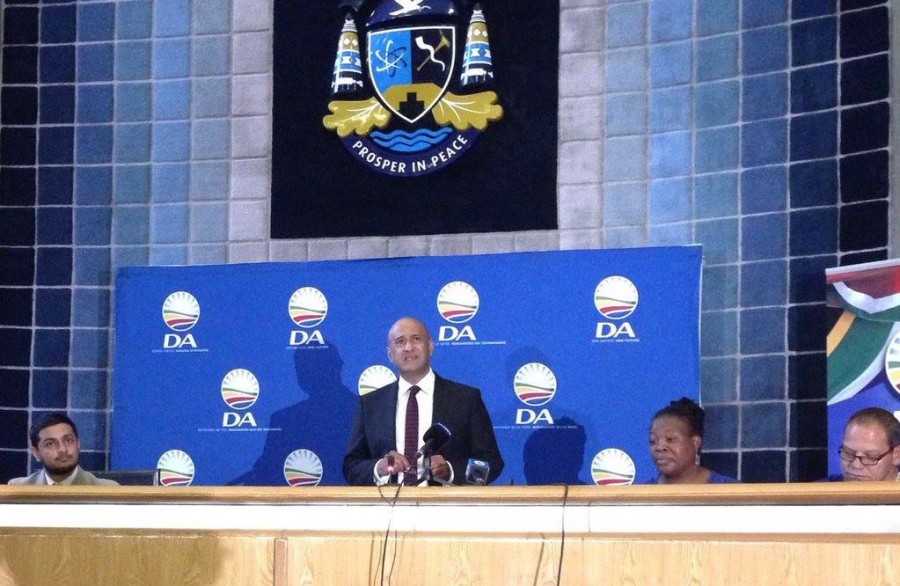 In a statement today, Cachalia said he "gratefully accepts" the DA nomination and is ready to bring change to Ekurhuleni (the East Rand region of Gauteng) in South Africa.
Cachalia said: "Throughout my life, I believed the ANC embodied these values. It was where I put my faith for a better life for all South Africans. It was the party that enshrined my values when Nelson Mandela signed our constitution into law in 1996.
"But sadly, after 22 years of ANC government, we have been betrayed. The ANC has changed, and the ANC of Jacob Zuma is not the ANC of Nelson Mandela.
"I accept this DA nomination, not just because I'm leaving the ANC, but because the ANC has left me.
"The time has come for change and the DA is that vehicle to change."
Speaking about his parents and grandparents, Cachalia said:
"I grew up in a family forged in the struggle against injustice and I spent many years in exile from the apartheid government.
"My grandfathers, Ebrahim Asvat and Ahmed Cachalia, campaigned with Mahatma Gandhi against injustice.
"My father, Yusuf Cachalia, was arrested and tried by the apartheid government for civil disobedience and was sentenced for his part in the Defiance Campaign in December 1952.
"My mother, Amina Cachalia, marched alongside women of all races right here in Germiston in 1952 as part of the Defiance Campaign. She and her comrades were arrested and held in a prison in Boksburg.
"The values that I learnt from my family have guided me throughout my life; non-racialism and reconciliation, the rule of law and human rights, human dignity and the imperative that the government must work for the people and not the other way around.
"From the ashes of apartheid we forged a new country based on human dignity, equality and freedom for all."
He said that South Africans have "watched our values being reduced to rhetoric by the ANC.
"We have watched our painful history being exploited as a tool to divide South Africans to cover up for the failures of government.
"We have seen a corrupt elite group use the power of the state to benefit only themselves and their families.
"We have seen unemployment rise and we have seen too many of our fellow citizens become trapped in poverty.
"As we stand here today, we are in the second most unequal city in the world. Ekurhuleni used to be called Africa's Workshop, but after years of mismanagement, it is deindustrialising.
A city that should be a beacon of hope and opportunity remains divided. Nearly 24 percent of households in this city do not live in formal dwellings. Over 40 percent of the people in this city do not have a tap in their own home. 15 percent of the people in this city do not have a flush toilet. Almost 20 percent have no electricity for lighting, let alone cooking.
"The time has come for us to once again find our hope and aspiration."
Cachalia said that "when we give people real opportunity, we meaningfully undo the legacy of apartheid" and that "the time for change is now! The moment to create a better future is upon us, in Ekurhuleni and in South Africa."
Ghaleb Cachalia Profile – Source: LinkedIn
According to the LinkedIn profile for Ghaleb Cachalia, Cachalia has over 30 years of senior management and strategy experience gained in business and early entrepreneurial endeavour in South Africa. He has enjoyed partnerships with European and globally focused US-based strategy consultancies, as well as serving as an executive director of a JSE-listed private equity firm (Cycad Ltd).
His experience includes serving as chairman of De Beers, Namibia; and is the founder of Mentisfactum Advisory Services (Pty) Ltd that provides advice, structures and sources deals for Indian and Chinese companies who desire to expand or create an exposure in Sub-Saharan Africa.
Ghaleb has apparently consulted at board level to blue chip companies across a diverse range of industries and has served on the boards of a number of listed and unlisted companies across Africa.
He has a BA Honours from University of London, SOAS