One of the best things about a holiday in the Kruger National Park is the feeling that I am partaking in a family tradition – my granddad has been going there since he was a baby, and my dad too.
On a recent family trip, while having sundowners at Lower Sabie, looking over the beautiful Sabie River, Granddad began telling me about his memories of the park in the "old days" I'm sure many of you/your parents/your grandparents, have similar stories to share.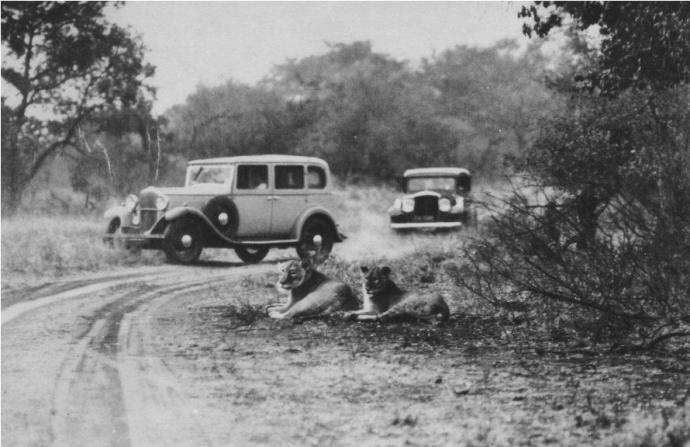 The Game Viewing
Granddad: "When I was a little baby, my mother and I were sitting on the back seat of the Chevy when we met a big lion in the road. In those days, motor cars didn't have proper windows, just cellophane covers that you had to clip on at the side.
"The lion put his feet on the 'running' (step on the side of the car) and came right up and sniffed inside the car. My mother had to pick me up and put me on the other side of her. It was getting dark and the lion wouldn't let us pass. Each time it walked around the car, my mother would have to pick me up again and move me!
"Eventually, we took a chance and managed to get past it. We arrived late at the camp gate, but because of what had happened to us, we didn't get into trouble."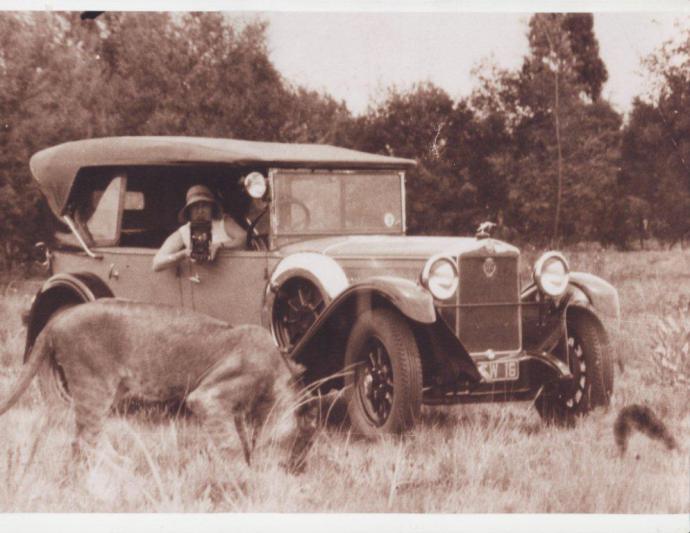 "We hardly ever saw elephants in those days. I remember one time – we were on our way to Letaba – there were lots of cars stopped in the road, and a ranger was there who said we should all get out and walk with him. We walked a little way, and there in the river bed was an elephant. It was very exciting! Even if you saw one from miles away, it was a big event."
(There was still a lot of hunting going on. After the hunting stopped, elephants moved back into the park from Mozambique.)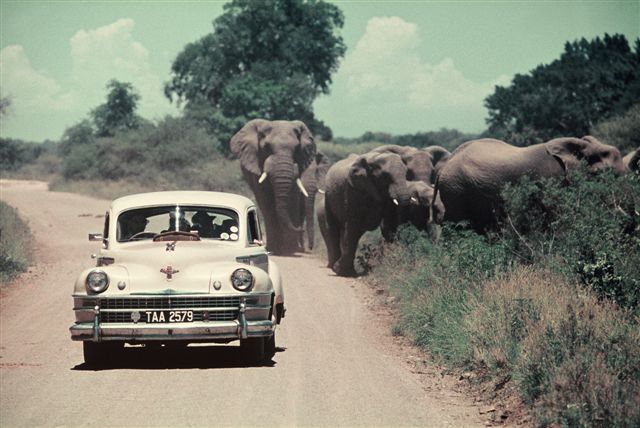 What it Was Like in the "Old Days" in Kruger:
Transport Included Pontoons.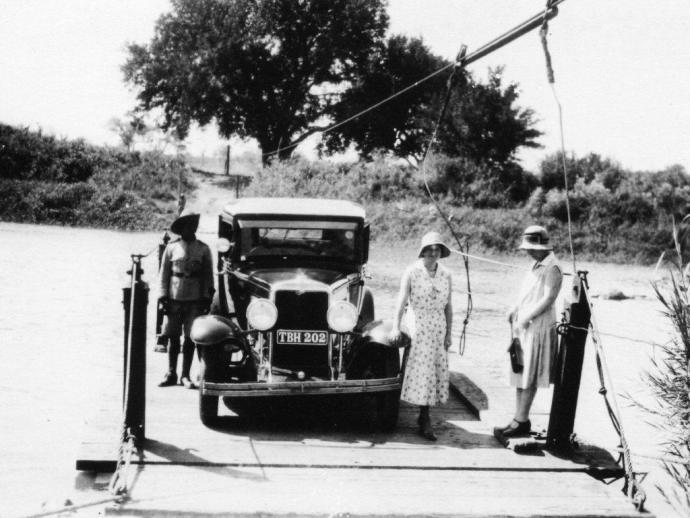 Before the park was proclaimed in 1926 people rode around on ox-wagons, buggy carts, pack donkeys, horses, and used the Selati railway line. In 1927 the first road was built from White River to Pretoriuskop, connecting to the first ranger post. The first motor vehicle in the park (a Model T Ford) was bought by ranger CR de la Porte in the mid-20s.
The building of the road between Skukuza and Lower Sabie started in 1928. By the end of 1929, 617km of tourist roads had been built and so had three pontoons. By 1945, causeways replaced the pontoons.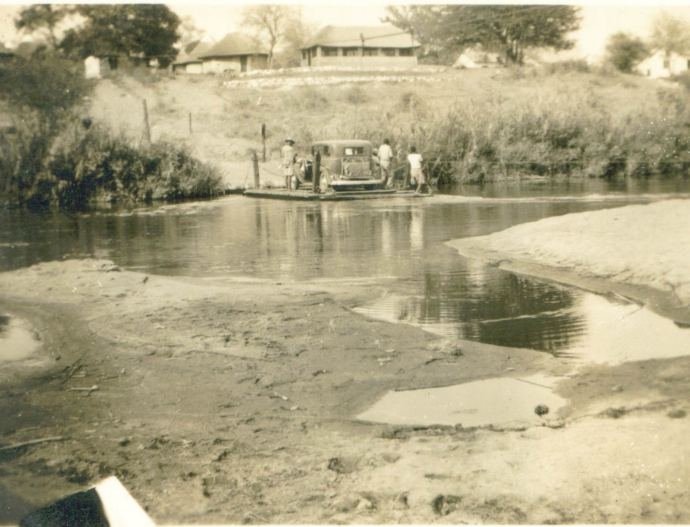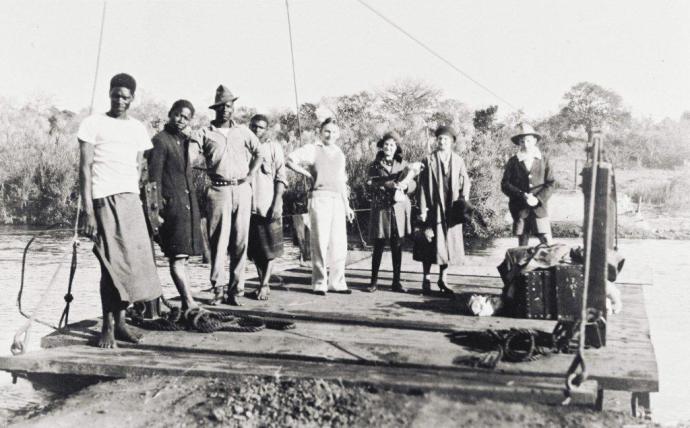 As for the Rest Camps…
In 1928, the first three "rest huts" were built.
These 'rondavels' were designed according to the "Selby" style – round rondavel huts, with a gap between the wall and the roof and a small hole in the top half of the door. This was supposed to be a peephole to see if there were dangerous animals before walking out. (Camps were only fenced in 1932.) However, there were complaints that huts were too cold and that there was a lack of privacy because people could peep in at the door! In 1931 new rondavels were built that also included mosquito nets.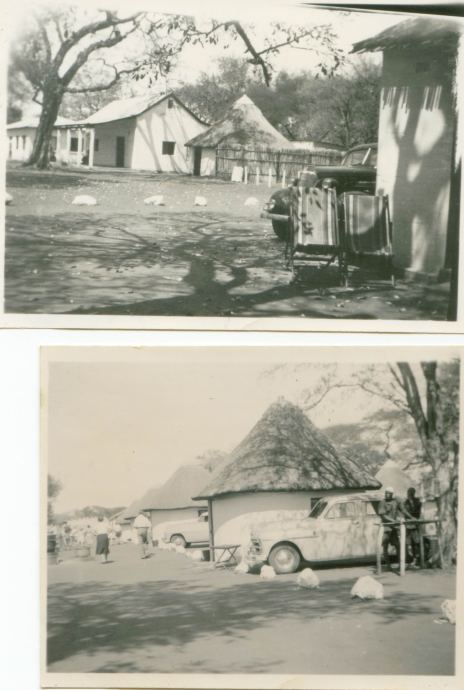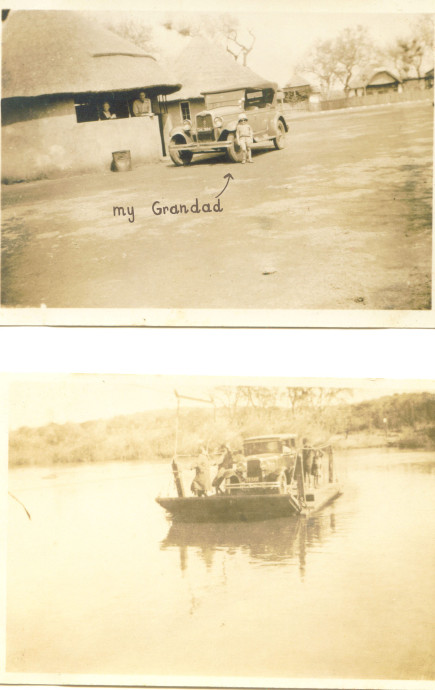 "The huts didn't have windows but were open at the top," Granddad recalled, "and there was a hole in the door. As a little kid I used to peer out at the moon, expecting to see a lion jump out at any minute! There were still no fences in those days."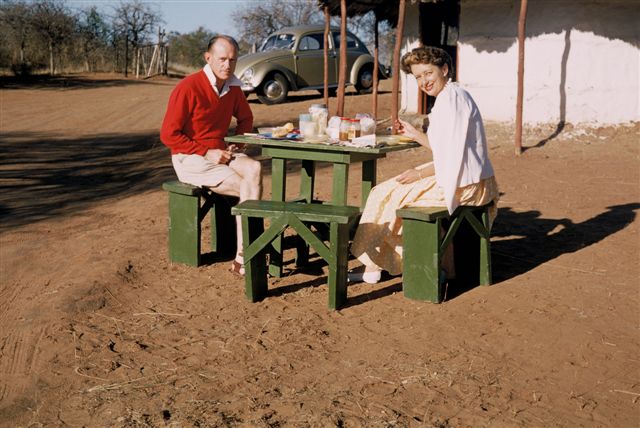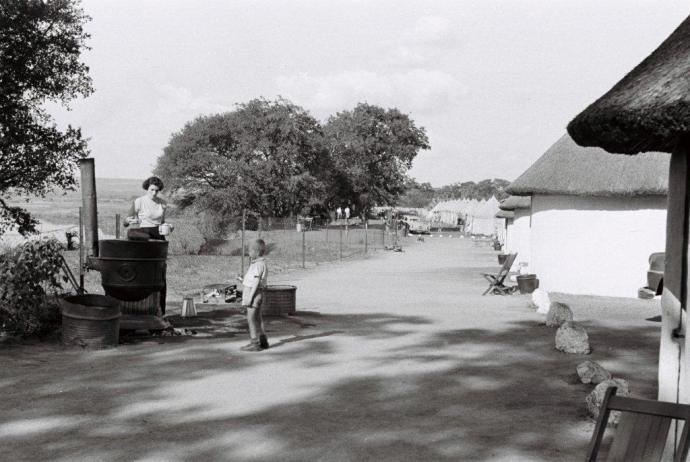 "I remember that we used to hang outside the bathrooms in the evening and watch the ladies walkng out with their paraffin lamps that would shine through their long white nightgowns…it was very naughty!." (In 1939 it was thought necessary for the park to provide hot water for overnight guests, but the rule was that only ladies could have hot baths – available daily from 5pm to 12am – and men were entitled to showers only!)
"In those days there weren't a lot of people visiting the park, so they used to have communal fires. In the middle of the camp there would be a little brick wall with a sheet of corrugated iron that you cooked on, and you would make your fire underneath it. In the evenings, everyone would gather around to cook and tell stories about the animals they had seen that day. There would only be about 20 – 30 people in the camp at a time."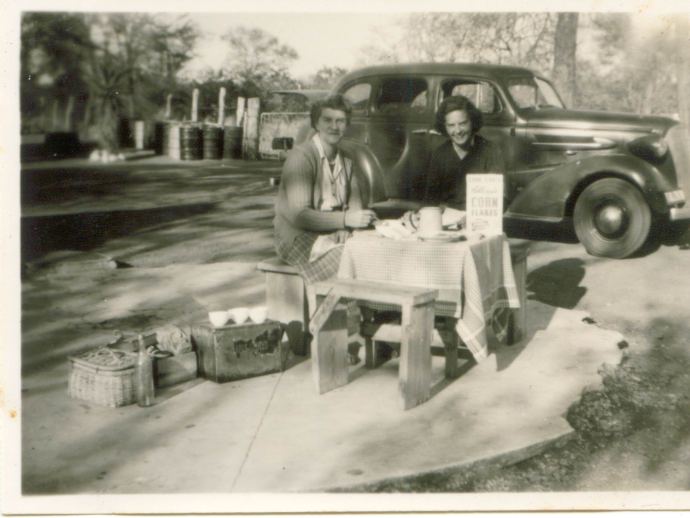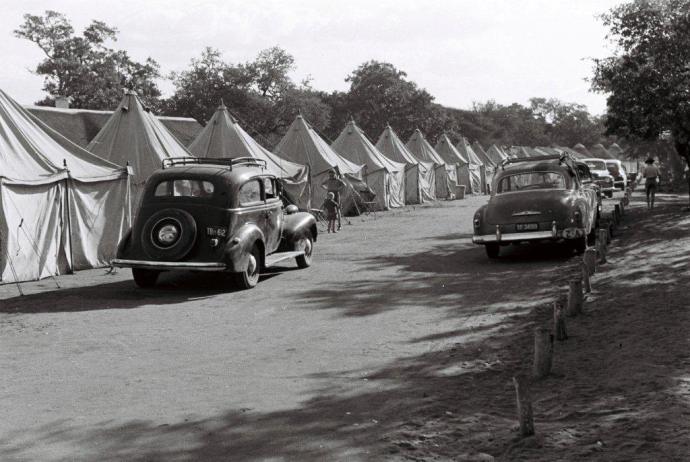 "I remember when they put up 'bell tents' at Letaba. Your Granny and I stayed in one, overlooking the river. There were metal beds in them and it was so hot in the day that we couldn't even go into them. But at night – your Granny and I were newly married – it was so cold that we had to sleep in the same single bed!"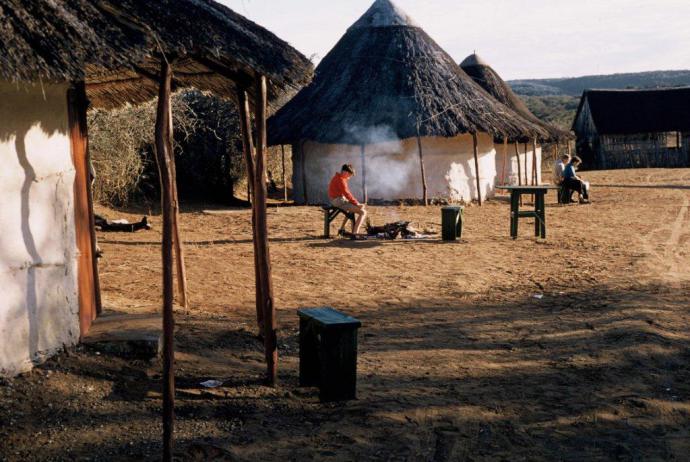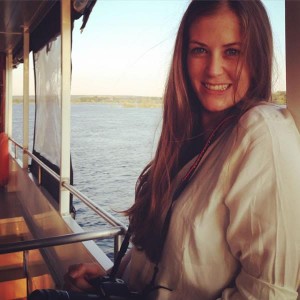 Rachel Lang is a freelance writer, blogger and environmental educationist based in Cape Town. The original article appeared on her blog Bush-bound Girl, which is a collection of family stories, travels, interviews, poems and inspiring guest posts, all aimed at discovering Africa's wild side. "I was born into a family of wildlife lovers, spent my childhood immersed in nature, and developed a love for wild places that has continued to grow for over 26 years."
Follow Rachel on BushBoundGirl.com, Facebook or Twitter.